Merenma Umeh wears coat and trousers from MIU MIU Tale #14, shoes from MIU MIU Tale #16. Photographed by Ruth Ossai. Photograph by Ruth Ossai.
Miu Miu's Women's Tales Celebrates the Female Need to Tell Stories
Ruth Ossai's portfolio for GARAGE continues the tradition with a portfolio of Nollywood's leading female voices.
Merenma Umeh wears coat and trousers from MIU MIU Tale #14, shoes from MIU MIU Tale #16. Photographed by Ruth Ossai. Photograph by Ruth Ossai.
Last summer, at a party for Miu Miu's Croisière collection in Paris, I watched Miuccia Prada talk to Agnès Varda. The room was filled with movie stars and models and the music was blasting, but all this seemed to go unnoticed: Varda was waving her hands like two birds flying off into some great, bold narrative, and Mrs. Prada, in a very hot-pink dress, leaned over and whispered something, her palm turned out to cover her mouth like she was sharing a small and private secret. The stories I imagined they were sharing with each other flashed before my eyes like a hundred movie trailers.
It is this particularly feminine urge to share stories—which can express itself as big and strange, like the tale coming from Varda's hands, or delicate and intimate, like Mrs. Prada's—that drives Miu Miu's Women's Tales. Launched in 2011, the series asks female directors to make short films. "Nollywood's Wonder Women," Ruth Ossai's portfolio for GARAGE, continues that tradition by celebrating the women of Nigeria's film industry, including not only actresses but directors and screenwriters, too—all dressed in Miu Miu looks originally featured in Women's Tales.
The list of directors behind Women's Tales' thus far reads like an all-star team roster that dismisses the Hollywood notion that there is somehow a lack of female filmmakers to work with: Ava DuVernay, Crystal Moselle, Chloë Sevigny, Miranda July, and Agnès Varda herself, to name a few. The list is particularly remarkable for its internationalism: Argentina's Lurecia Martel, Italy's Giada Colagrande, Iran's Massy Tadjedin, and Japan's Naomi Kawase have all directed Tales. The fifteenth Women's Tale, Haifaa Al-Mansour's "The Wedding Singer's Daughter," premiered earlier this month at the Venice Film Festival.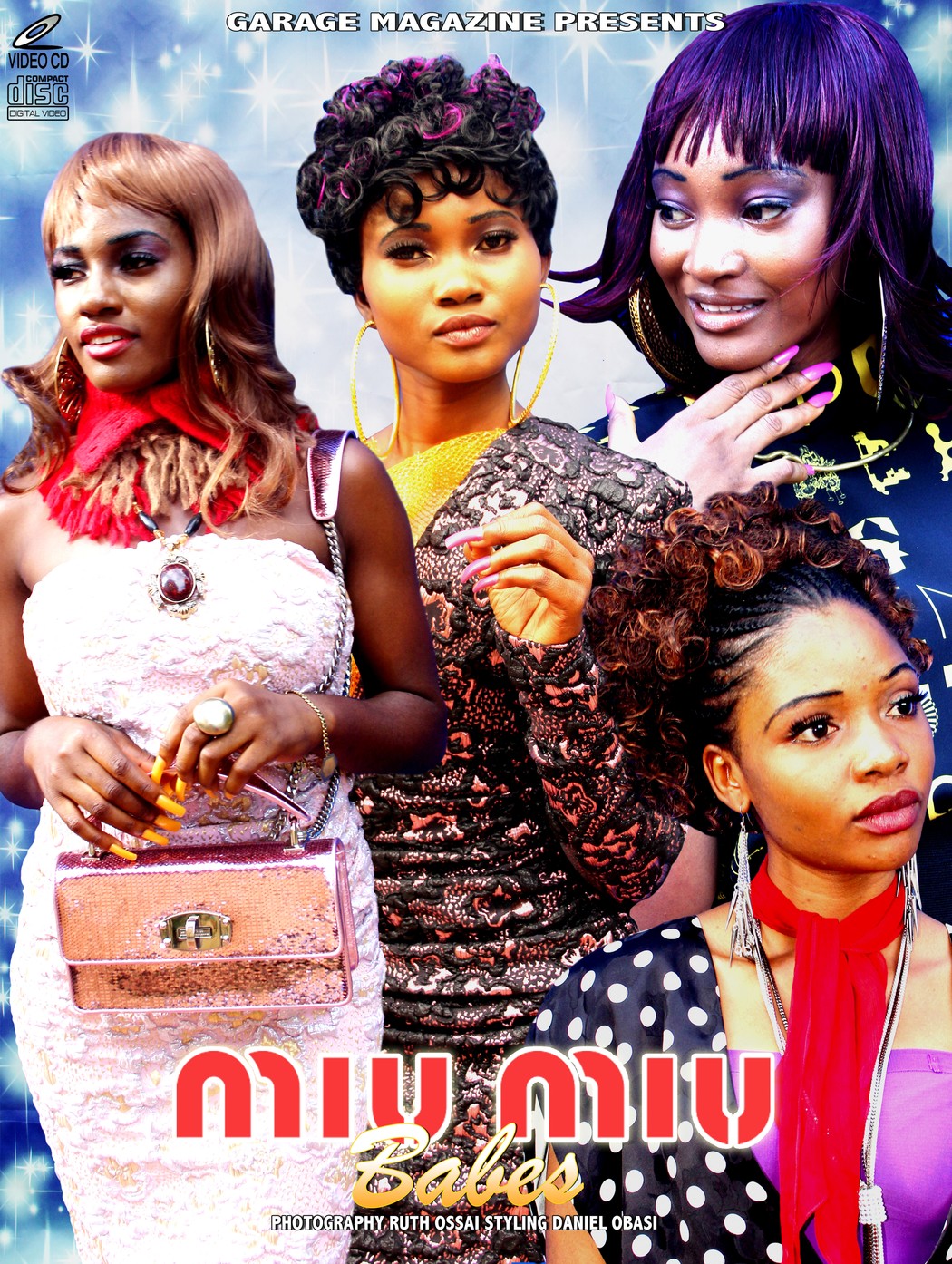 Al-Mansour, considered the first female Saudi filmmaker, chose to tell the story of a 1980s nuptials in Riyadh where women remove their abayas to reveal exquisite dresses, but nonetheless must follow strict segregation rules. This is the Riyadh of Al-Mansour's childhood, a place where gender and class were fraught and treated as painful topics (and, despite the recent promise of social progress, still are).

Once, in a television interview between Ingrid Sischy and Mrs. Prada, Sischy spoke about the Carsten Höller–designed slide that goes through a window in the designer's office, saying it was a metaphor for the creative leaps that Mrs. Prada is constantly taking in her work. In a way, Women's Tales are like little slides Mrs. Prada provides for each of these directors, allowing them to take some small leap: getting behind the camera for the first time, like Dakota Fanning, or integrating fashion almost as a character into narratives, as both Varda and Korean-born American director So Yong Kim. For others, it is simply the opportunity to make something short, fanciful, and fun. With Al-Mansour's premiere, Women's Tales is again sending a filmmaker down the slide—but the heights from which these directors leap, it seems, is growing ever higher.