Photograph by Jacopo Raule via Getty Images.
Utility as a Fetish at Fendi
OMG, is fashion finally getting practical?
Photograph by Jacopo Raule via Getty Images.
Fashion isn't traditionally known for its practicality (see: tiny sunglasses, "nipple duster" earrings, this Gucci swimsuit that can't get wet).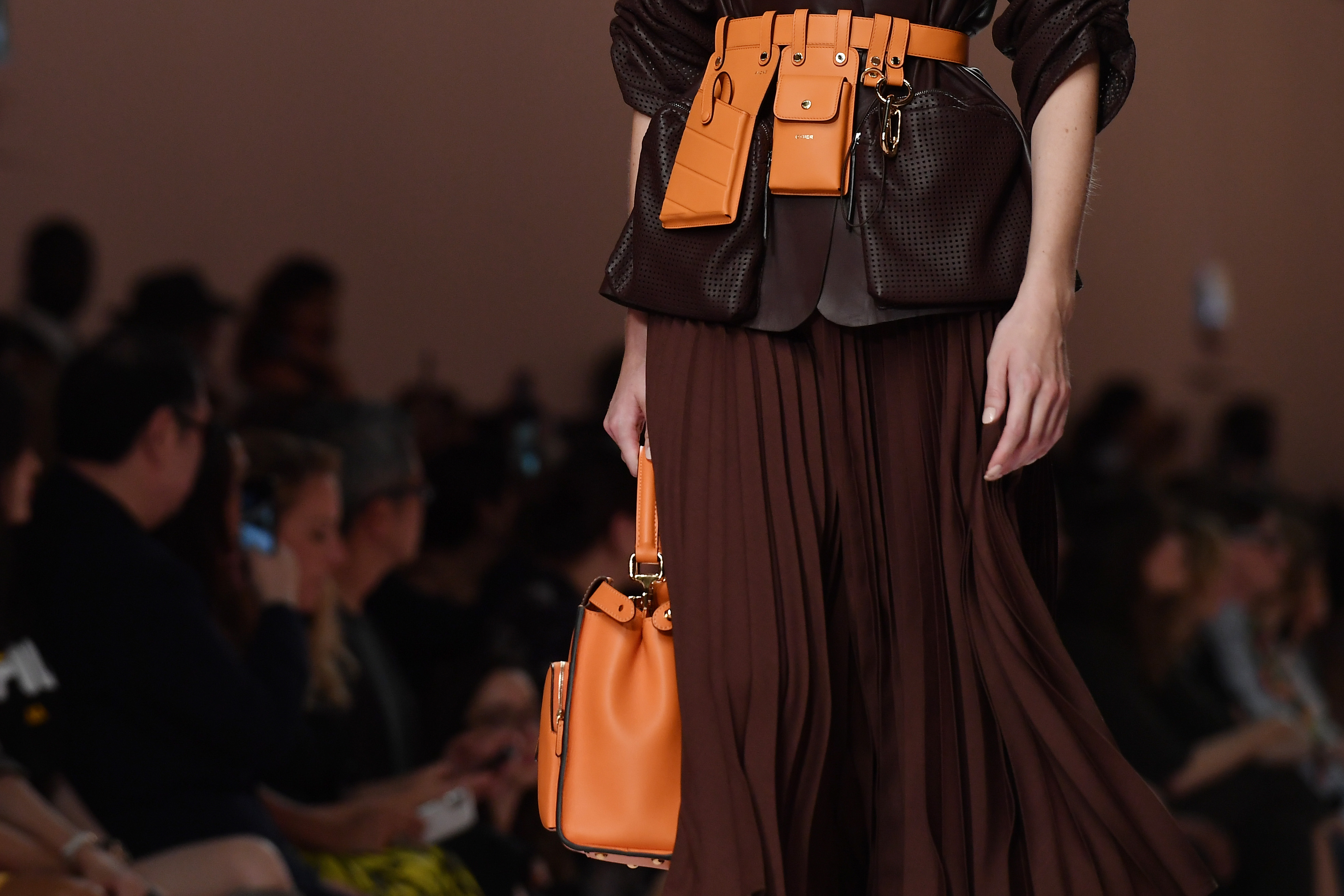 The fanciful tide may finally be turning, though, with this week's Fendi show at Milan Fashion Week going absolutely buck for pockets. Pockets on swingy fall coats; pockets built into clear plastic jackets; and—perhaps most thrilling of all—pockets strapped at hip level in the form of the renovation-friendly utility belt. Has Karl Lagerfeld finally heard women's pleas for extra storage space?
Fendi wasn't the only designer to get in on the utilitarian trend. Denim utility pockets were built into Matthew Adams Dolan's workwear looks at New York Fashion Week.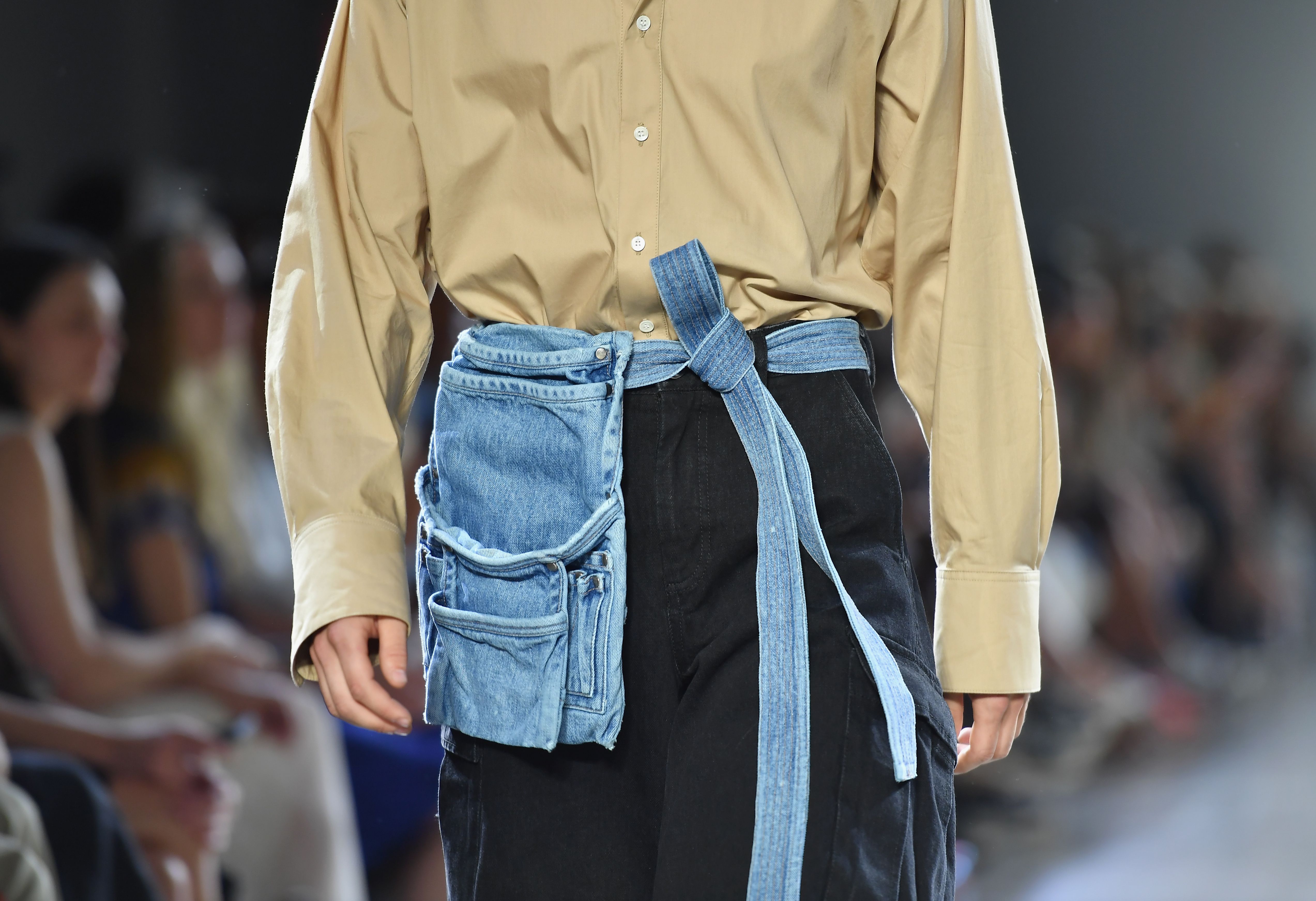 The summer fanny pack trend arguably hit its apotheosis with Matty Bovan's triple-XL iteration last weekend, raising the questions: Is fashion finally coming around to the radical notion that women hold things? Is this a nod toward the decline and fall of the It Bag?
The proliferation of practical fashion isn't restricted to utility belts, nor to womenswear. At Louis Vuitton, Virgil Abloh sent models down the runway in pocket-loaded utility jackets and battle-ready vests. 26-year-old French designer Marine Serre got in on the action in her fall/winter 2018-19 collection, loading a model's multi-pocket safari jacket with the ultimate weapon of war: makeup.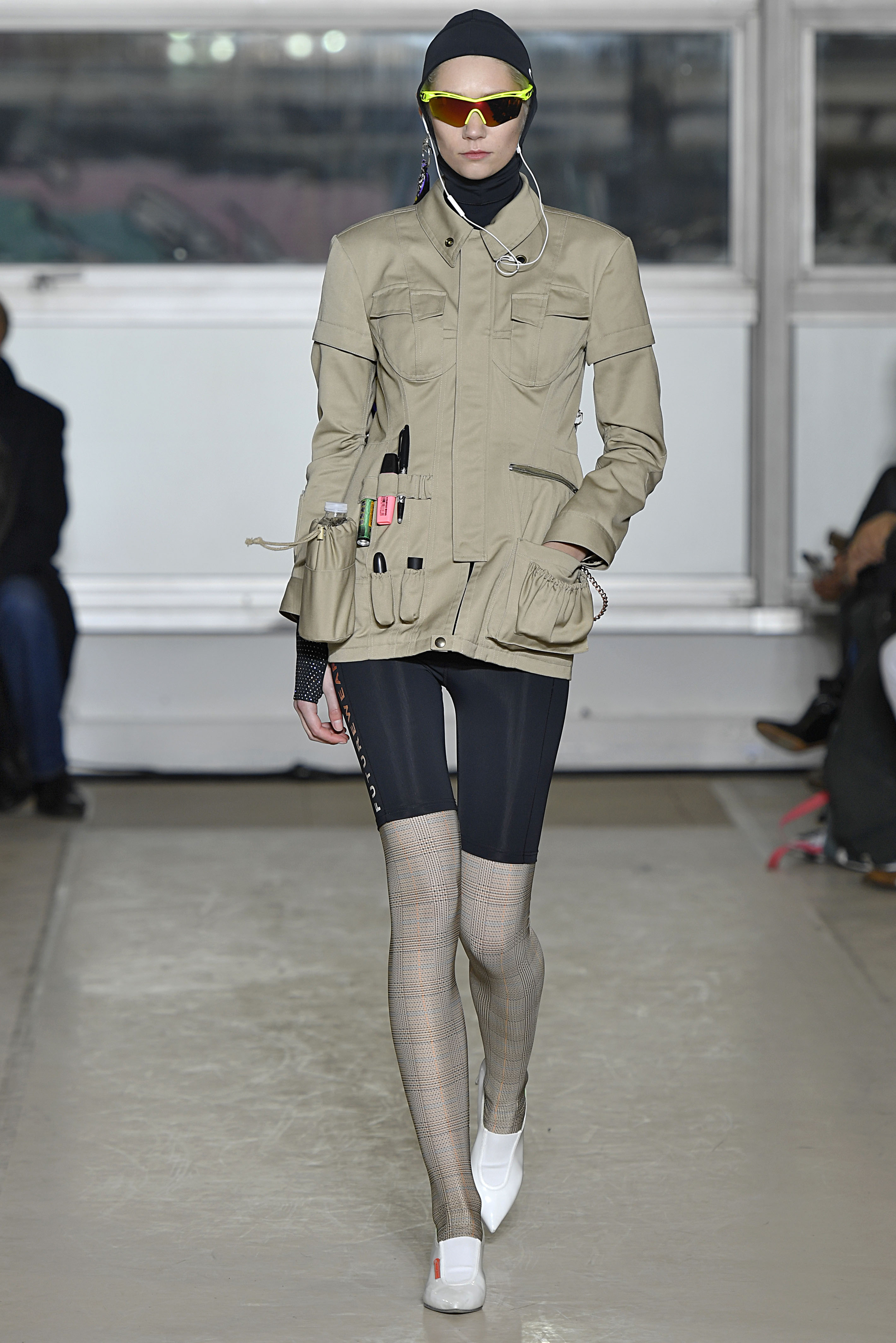 As Serre told GARAGE in an interview earlier this month, she felt women had to carry around too many bags, and wanted to streamline the process of getting dressed and carrying things from place to place. "When I make this jacket, for example, which has pockets for a water bottle and lipstick and stuff, I'm just like, 'Okay. I'm a woman. I don't want to go out and take every little bag. I want to have fun. I want to be like a man, but I don't want to look like a bag, you know? I just want it to [have] shape.' So that's why this whole idea of jacket came out. It wasn't that difficult in itself. I just thought, 'Okay. What do I need? What do we need today?'"
In this apocalypse-adjacent political climate, it's exciting to consider the implications of a truly utilitarian fashion accessory—imagine a generation of Glossier girls traversing the hostile streets in bike shorts and Tevas, armed with pepper spray in one pocket and Boy Brow in another. But considered in another light, it's vaguely troubling. After all, at a moment when guns abound and even supposed alternatives like tasers can prove deadly, should paramilitary gear be repurposed for fashion's sake? Sure, Batman seemed to enjoy his utility belt, but also, Batman was a cop (do not @ me).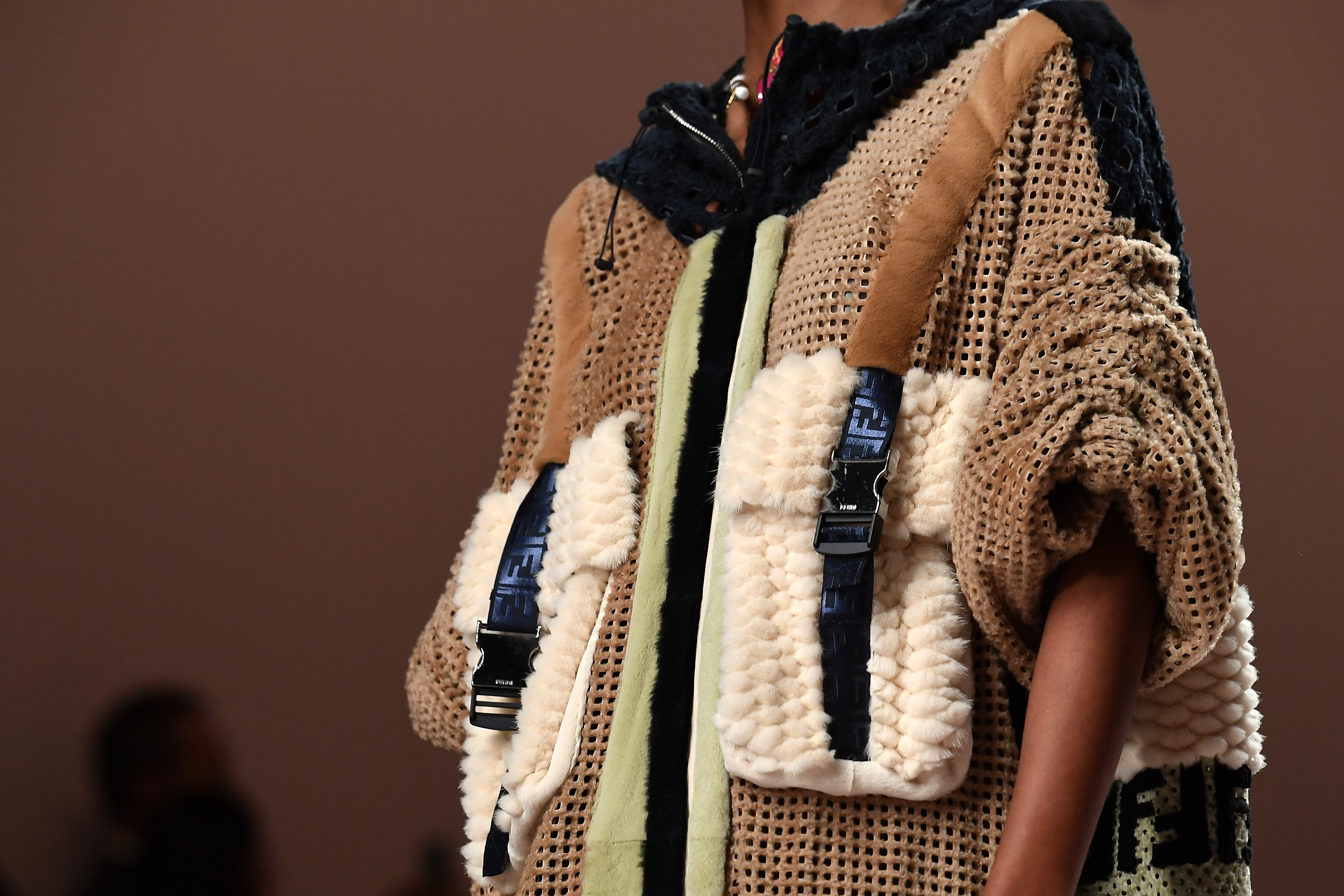 Of course, this being fashion, the notion of "utility" is pushed to an almost comical extreme, with Fendi inflating breast pockets to bra-size proportions and fashioning quilted hip pockets out of decadent fur. These are not pockets to humbly plunge your hands into when you want to retreat from the world—these are pockets to take! notice! of!
Political implications aside, maybe it's time to let go and let Fendi and Louis Vuitton dress us all in utility belts and pocket-heavy survivalist couture. Between those and our humongous Proenza Schouler handbags, at least we'll be prepared come the revolution.