Imagining A Family Gathering in Moncler 'Genius' Designs
Craig Green's collection is perfect for brother Elliott, a marine biologist specializing in the sexual health of polar krill.
Courtesy of Moncler
Moncler's "Genius" collaborative capsule experiment is aptly titled. First introduced as a new model conceived by Moncler's Remo Ruffini to "celebrate the diversity of the contemporary customer in the digital era," the initiative launched a year ago with eight guest designers creating limited-edition collections for the luxury sportswear house, combining their aesthetics with the label's outerwear focus.
For 2019, shown last night in Milan, the idea has been expanded with new guest designers being brought on board, including Richard Quinn and Matthew Williams of 1017 ALYX 9SM. Every month throughout the year, one such designer's efforts will be released.
How many pricy puffer jackets does one need? With Genius, the answer is obviously at least a dozen. And with Genius, the range is so far-reaching, pretty much everyone in the family is covered.
Cousin Abigail in Moncler 0 Richard Quinn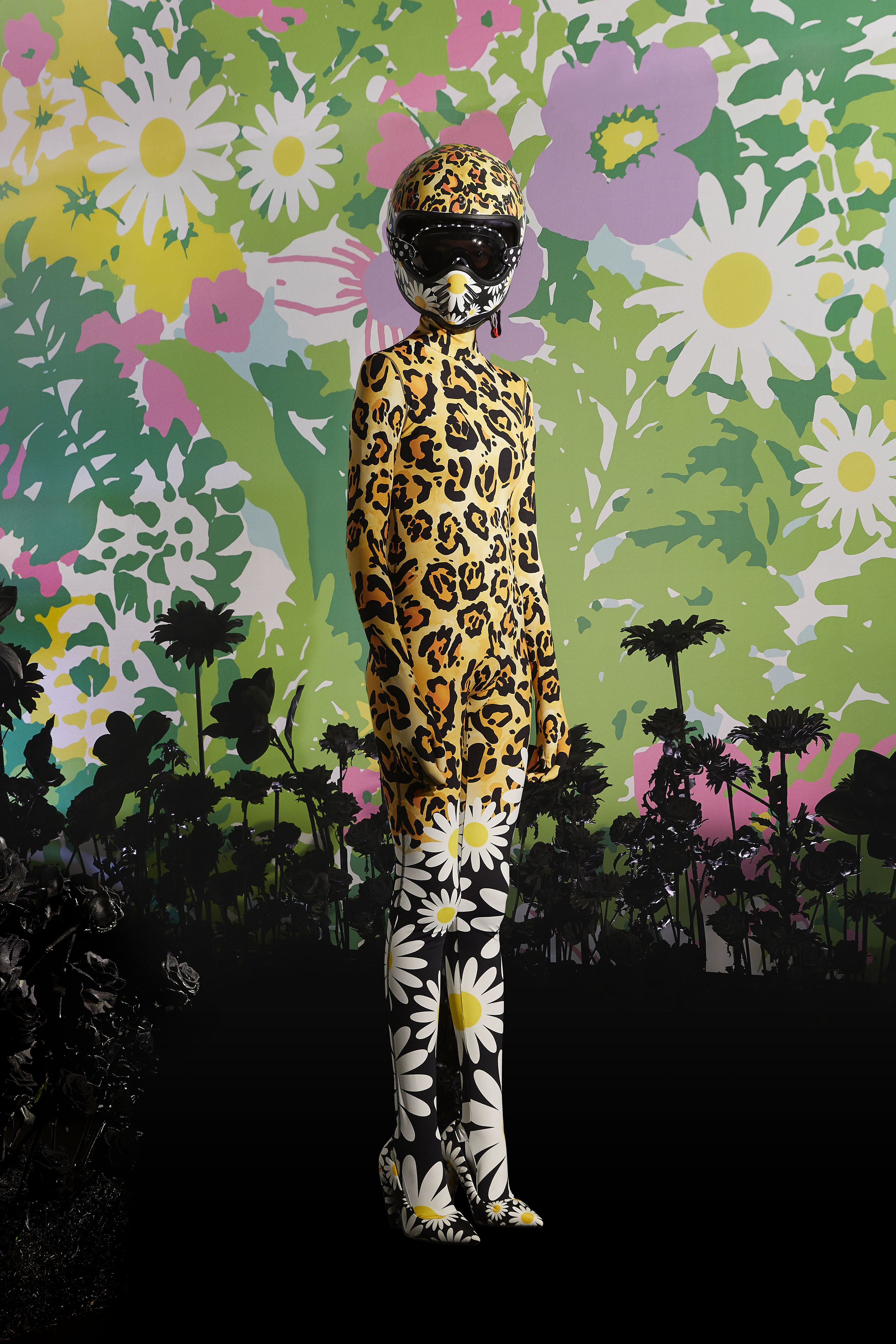 She's here! Cousin Abigail (who has changed her name, simply, to Gail), is a renaissance girl for 2019 and beyond. Appreciates: Grandma's outdoor furniture upholstery (untouched since the screened-in porch down in Fort Lauderdale was redone in 1978, lots of sun-fading), giving zero fucks, and fast cars. Cousin Gail is really fun when she wants to be, and not fun at all otherwise.
Great Aunt Margaret in Moncler 1 Pierpaolo Piccioli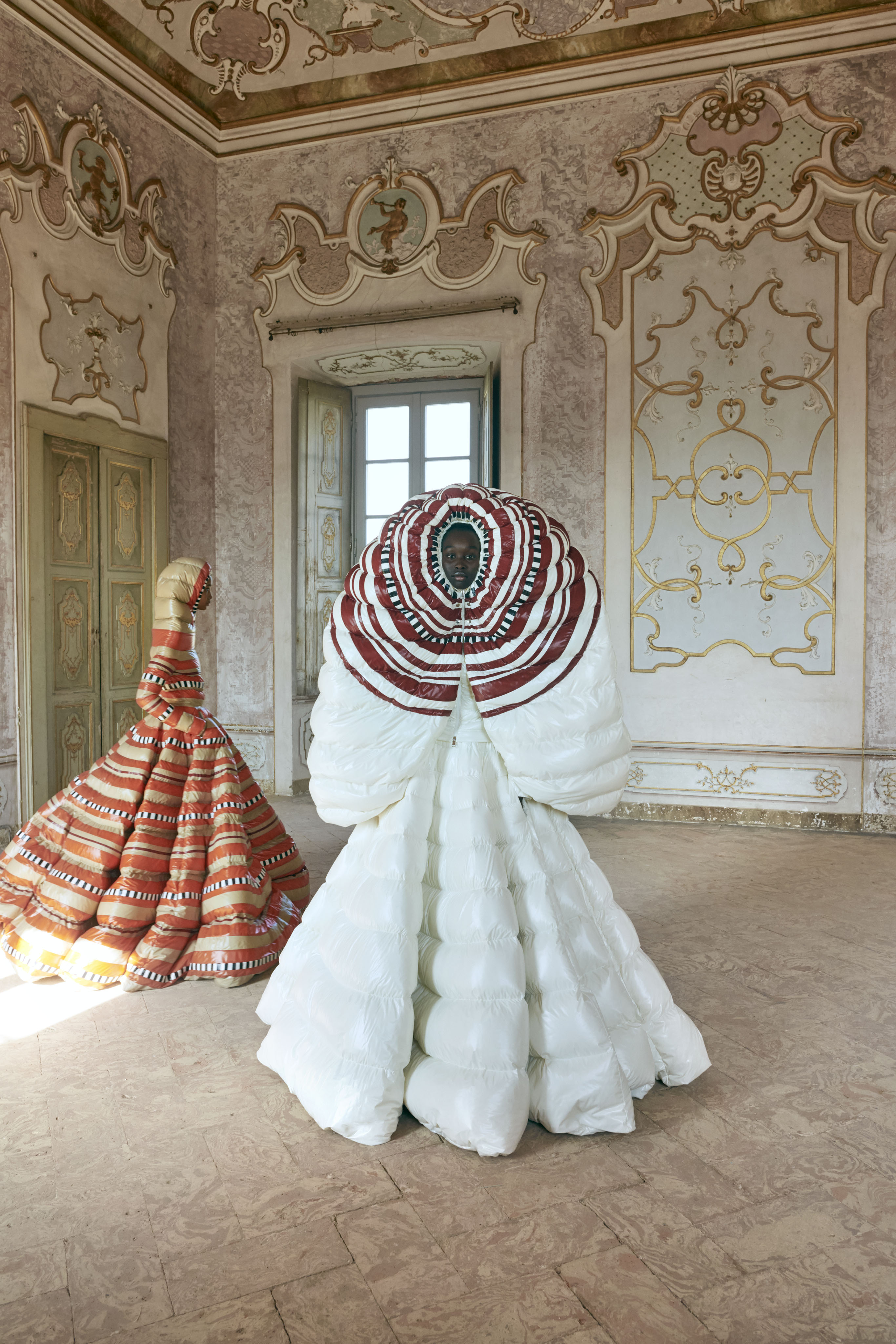 Great Aunt Margaret. Forever serving looks, expert trust fund spender, wears evening to breakfast, but usually because she ends up falling asleep after one too many Bloody Mary's.
Cousin Jen in Moncler 4 Simone Rocha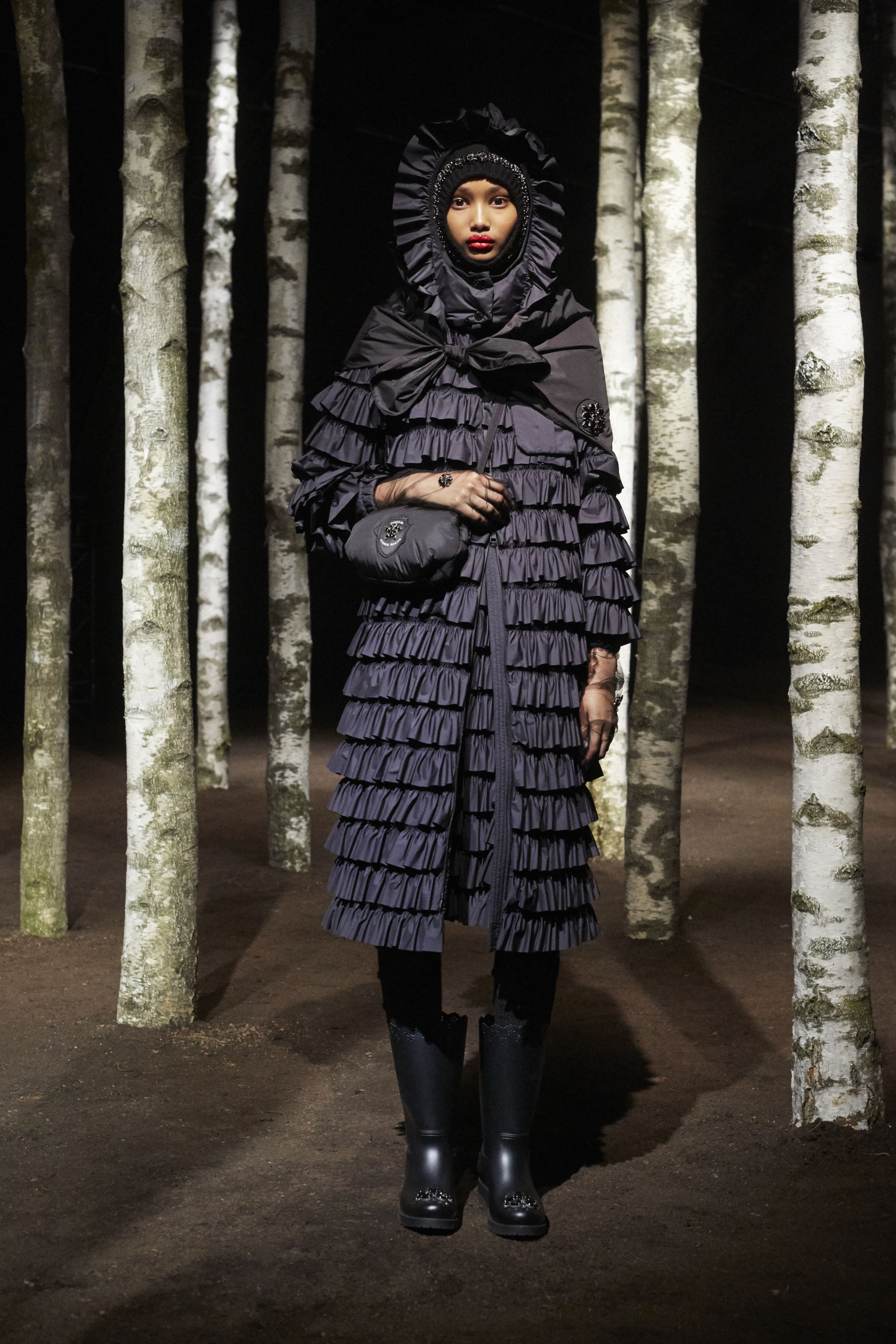 Oh and here comes cousin Jen, she's pretty chic, but prone to a certain kind of moodiness, like putting her phone on airplane mode and wandering through beech tree forests while thinking about everything and nothing at exactly the same time.
Brother Elliott in Moncler 5 Craig Green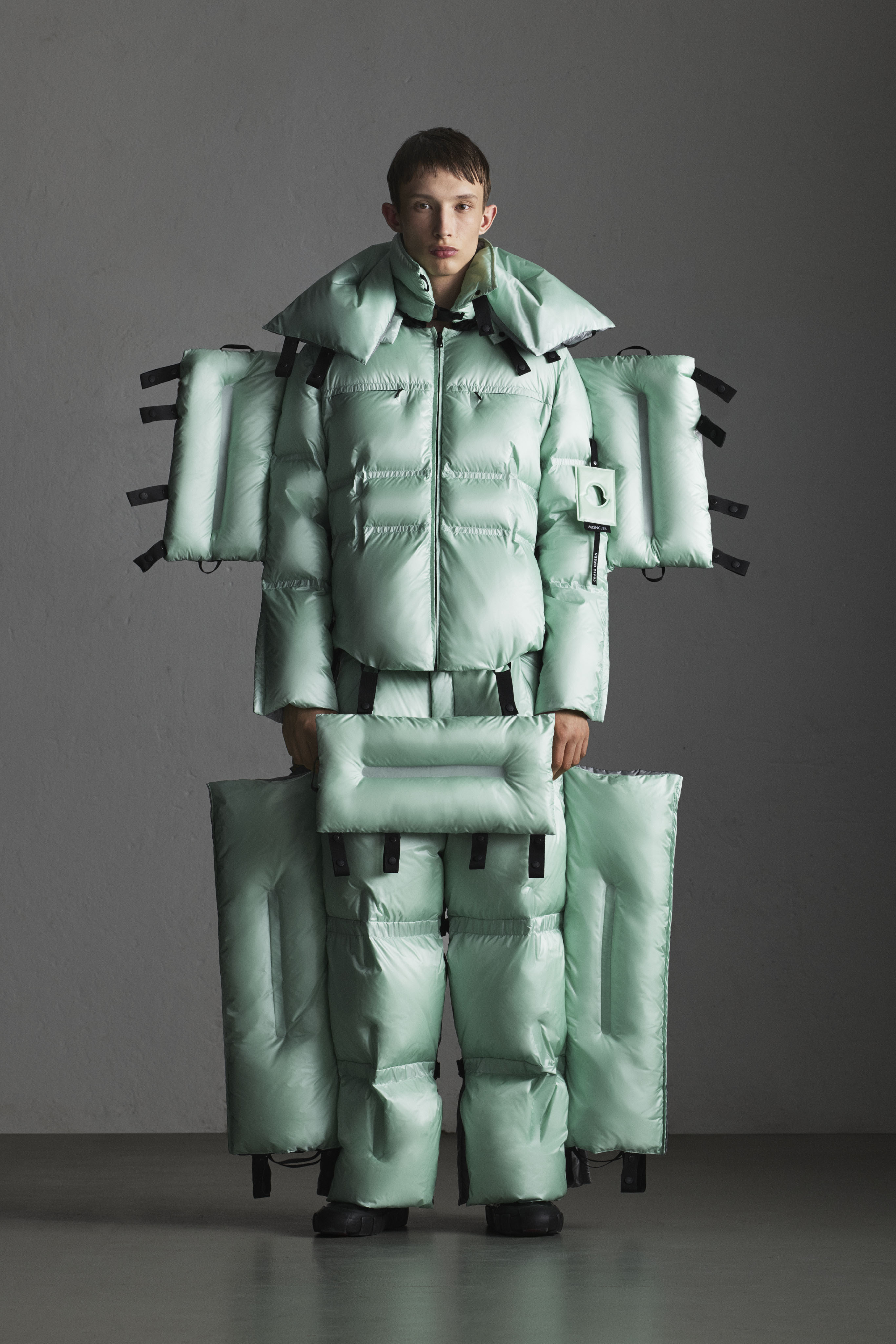 Brother Elliott, a rare breed of both fashion fanatic and professional marine biologist who specializes in polar krill reproduction. This is his look, as he analyzes salinity levels, monitors sexual health in said krill, and occasionally battles illegal whale poachers.
Sister Ava in Moncler 6 1017 Alyx 9SM
Oh, Gosh, sister Ava has come down for dinner, which is surprising the fam, because sister Ava is an intense hypochondriac. She twirls a travel sized Purell from each gloved finger, and wears a lot of PVC. A LOT. But she has a great, fatalistic sense of humor, and other family members are generally very pleased by Ava's comedic—if clinical—presence.
Little brother Johnny in Moncler 8 Palm Angels
Little brother Johnny, fresh off the direct jetBlue flight from Long Beach (he paid for Extra Space), enters through the side door and Juuls without inhibition in front of Mom and Dad. Johnny is cool by most definitions and associations of the word, but the family gets a little tense when he's around—what is he going to say? What is he going to do? Is there weed in that Juul? (If there is, can I have some?)
Alasdair in Moncler 9 Poldo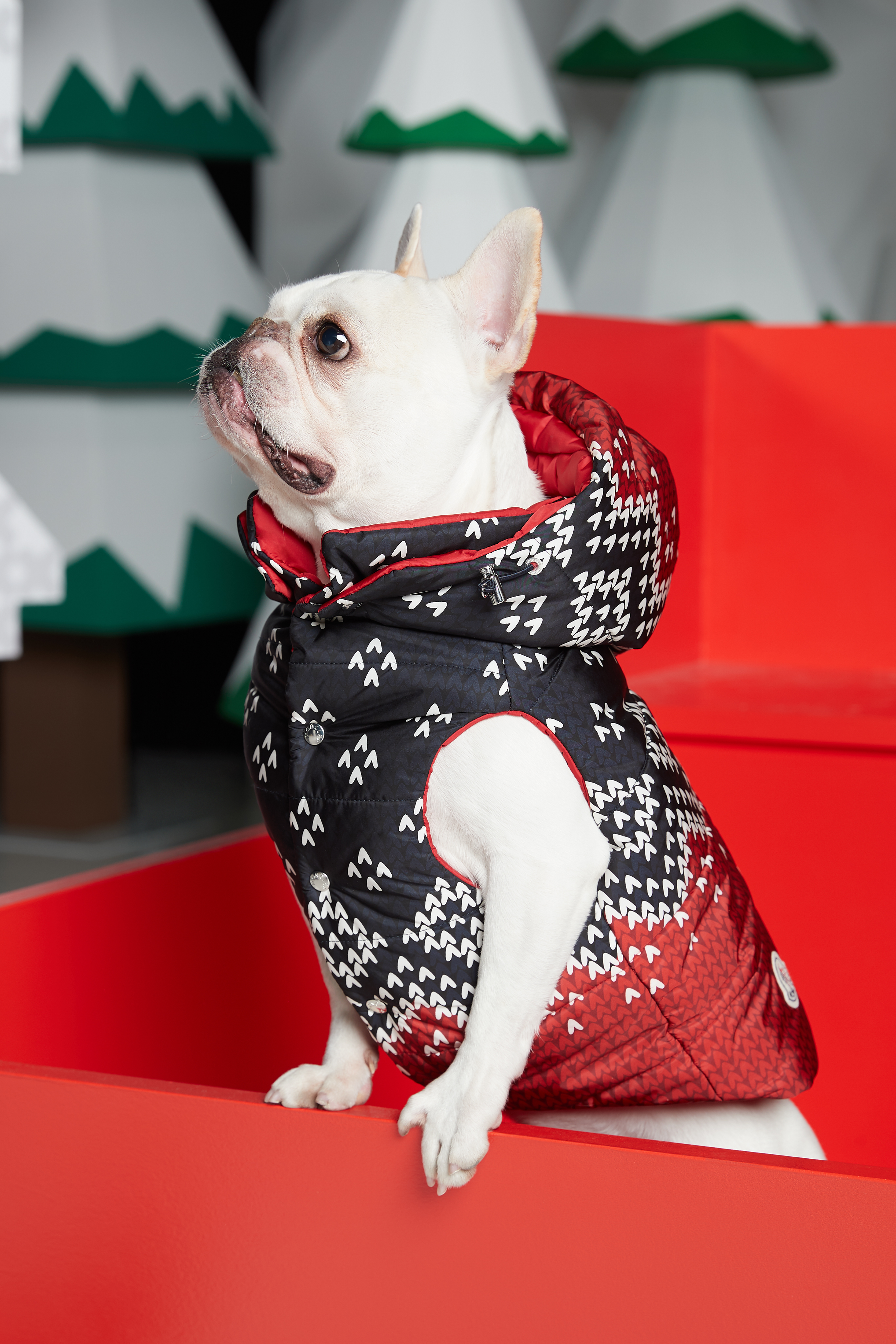 Everyone loves the family Frenchie, Alasdair! But don't let the cuteness of that semi-smile and perky-ear combo fool you—Alasdair is as petty as it gets.
Tagged: