Photo illustration by Ben Park.
The Most Immortal Palm Tree in the World
Keep your warm-weather fantasies alive with this very good palm tree floor lamp.
Photo illustration by Ben Park.
Two winters ago, I gave my then-boyfriend an orange tree in the middle of a snowstorm. He sat it on the windowsill of his sixth-floor Chinatown room, where the tropical plant could nestle and watch the snow fall. This year, my apartment's become an oasis in the gritty cold winter: there are cacti, a rubber tree, two monsteras with glossy deep-green leaves, a huge bird-of-paradise that caused my domestic partner to throw out her back lugging it home. New Yorkers have this thing with warm-weather plants, especially in the winter; they look cool, but the compulsion to huddle up indoors with delicate living things accustomed to warmer climates also shows an escapism, a repressed fear of death, that is delightfully thinly-veiled in a group known for irony.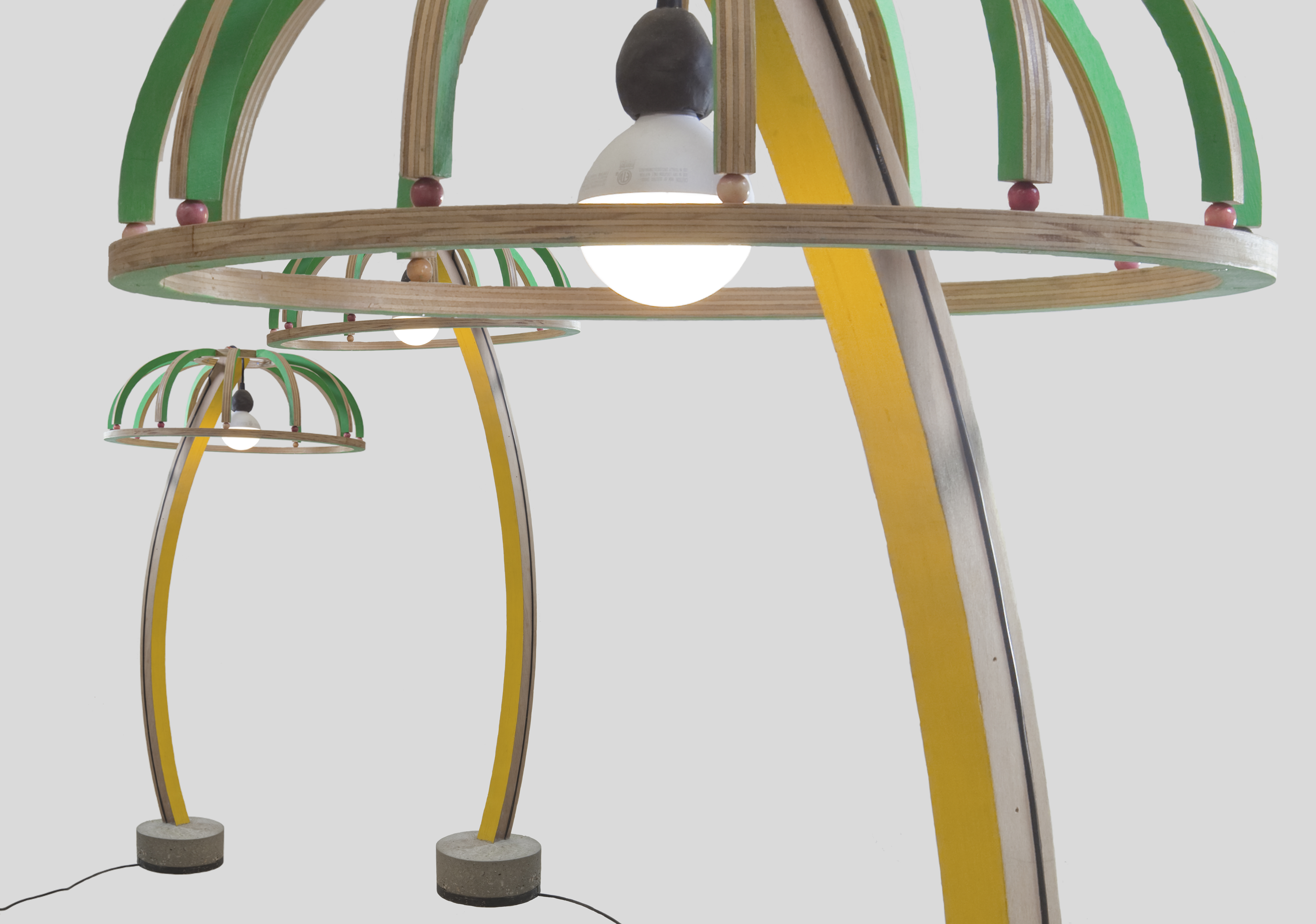 If this describes you, consider the Sunset Lamp: laminated bentwood in the shape of a palm tree, painted bright yellow and green, tiny wooden beads at the end of each frond. Created by artist Ohad Meromi, who you may remember from a battle over his publicly commissioned bubble-gum pink sculpture of a reclining figure installed in Long Island City (also a bit of a New York trope), the lamp is everything you need to shore up your subconscious fantasies this winter. Inspired by Memphis design and Russian Constructivism, plus a healthy dose of Southern California kitsch, it's playful and precisely designed.
And unlike your fiddle leaf figs, your bromeliads, and your corporeal form, it can live forever, no matter the climate.