The Chicago Cultural Center's Bradley Hall. Photo courtesy of the Chicago Cultural Center, 2017
Chicago Architecture Biennial: Not Just Glass Towers and Ruin Porn
While acknowledging our digital present, the Chicago Architecture Biennial's sprawling sophomore installment snubs celebrity and takes a deep dive into history, material, and process.
The Chicago Cultural Center's Bradley Hall. Photo courtesy of the Chicago Cultural Center, 2017
Chicago often gets short shrift as an American cultural center, but not in the case of architecture. The Midwestern capital has long been a preeminent laboratory of architectural innovation, the home of venerated projects by such modernist titans as Mies van der Rohe, and notable skyscrapers like the 110-story Skidmore, Owings & Merrill-designed former Sears Tower (now the Willis Tower), the world's tallest building until 1998. So it makes a lot of sense for Chicago to host an architecture biennial. Organized by LA-based Sharon Johnston and Mark Lee, the event's second installment is underway at the Chicago Cultural Center. Themed "Make New History," it showcases more than a hundred projects from around the world, spread throughout the opulent former public library across from Millennium Park, and offers a deep dive into a panoply of styles, practices, and approaches.
Significantly, one thing you won't see this year is that quasi-mythical being known as a "starchitect." There are no Norman Foster-, Jean Nouvel-, or Zaha Hadid-branded projects here, nor any sleek condominium buildings the likes of which have mushroomed in neighborhoods like New York's Chelsea. Instead, Johnston and Lee have put together several tightly conceived and curated sections, including "Vertical City," a chance to respond to a 1922 brief for the Chicago Tribune Tower and its history, "Horizontal City," an invitation to reconsider the architectural interior, and A Love of the World, an exhibition of photography curated by Jesús Vassallo. Each tackles the question of history from a specific position within architectural practice—the skyscraper, the interior, materials, civics and urbanism, and so on—thereby sidestepping the hoary narrative of modern architecture's rise, triumph and eclipse.
Johnston and Lee take a refreshingly bottom-up approach that gels nicely with the broadly contextual approaches of the work itself. Architecture's recent "social turn"—a desire to directly address political, humanitarian, and ecological problems—is still very much in evidence, but is refined in some unlikely ways. Take, for instance, Rooms, the proposal of Pier Vittorio Aureli and Martino Tattara's Belgium-based practice Dogma. This is comprised of dozens of speculative drawings of domestic spaces, both historical and fictional, which serve to put Louis Kahn's reflections on the room into dialogue with Virginia Woolf's feminist manifesto, "A Room of One's Own." Or there's the Beijing firm ZAO/starndarchitecture's Make New Hutong Metabolism, which reinvents and recasts traditional Chinese hutong using high-end concrete and wood in order to preserve its old-world intimacy, scale, and proven communal value in the dense urban conditions of 21st-century China.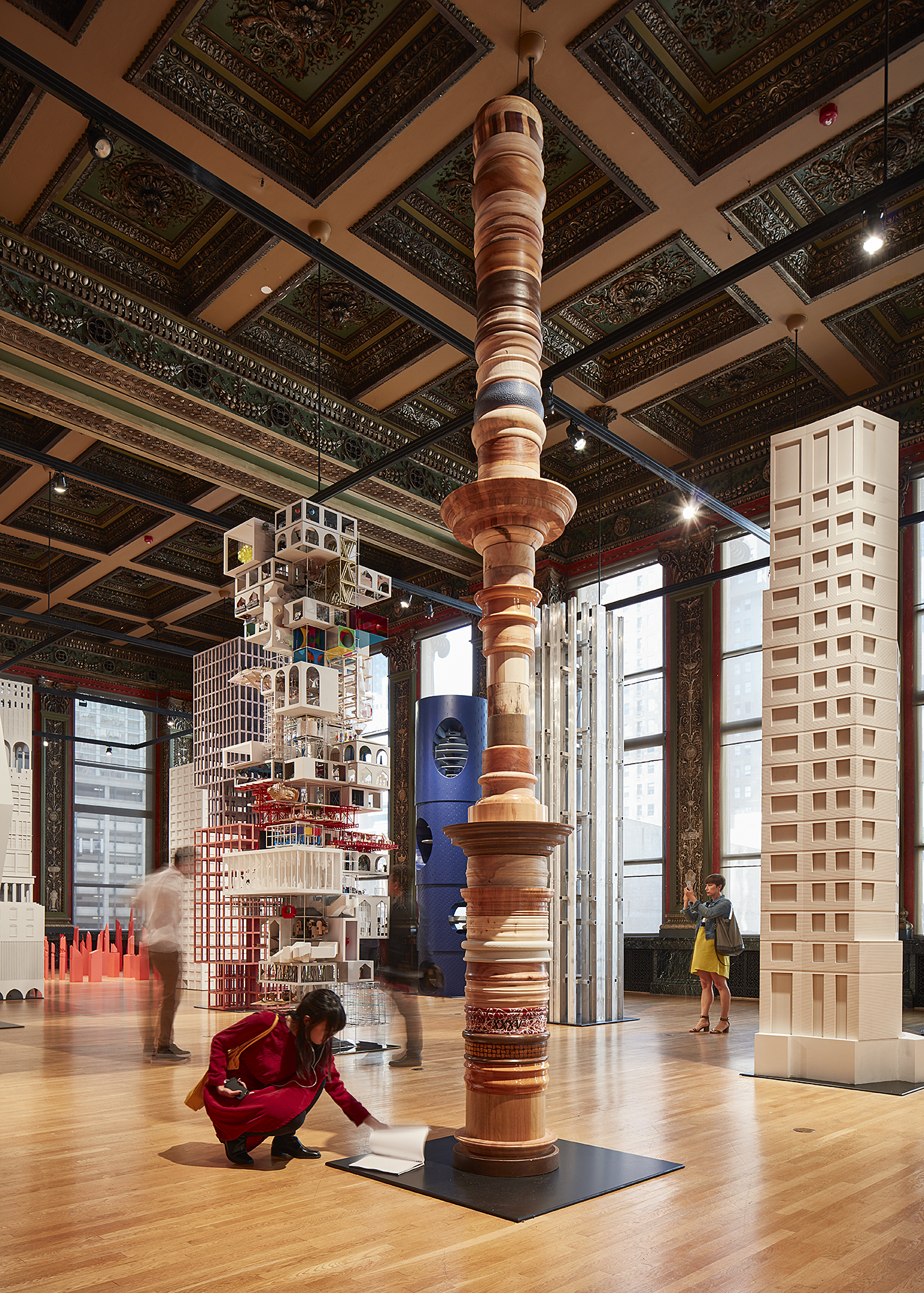 In the Vertical City section, British firm Serie Architects's proposal, Other Histories, adapts the Chinese typology of the pavilion to the high-rise in a clear nod to multicultural globalism, while Mexico City's Tatiana Bilbao Studio presents (Not) Another Tower, which seeks to leverage advances in construction materials and technology to build a skyscraper of "communities" rather than merely inhabitants. One of the real pleasures of this section, and of the show as a whole, is that it rewards careful looking. Johnston and Lee like to juxtapose different approaches to common problems. One can, for example, study Go Hasegawa's elegant and rigorously materialist proposal, The Glass Tower, which draws on the development of curtain walls in the Chicago School to imagine a glass skyscraper that unites structure and façade in one material, alongside New York's MOS's arch and elegant & Another (Chicago Tribune Tower). The latter develops a modular system of cast glass blocks that embraces the modernist ideals of efficient design, but also brings into relief the symbolism of the glass skyscraper as an icon of global capitalism.
History is a vexed idea in architecture. It has long been associated with the practices of citation and appropriation associated with 1980s and '90s Postmodernism and manifest in such buildings as Michael Graves Team Disney HQ in Burbank California, which features seven carved dwarves. But the anxiety about the term has dissipated in recent years, partly because the advent of digital media has created a new "archival" condition in all cultural domains, one that Johnston and Lee understand as an "open and accessible horizon with multiple entry and exit points." In one sense, history here is simply the triumph of the internet, though it is usefully recast at the biennial as a expansive tent that makes room for diverse approaches and enables architects to work at a level of detail that wasn't previously possible.
The digital archive does, however, bring with it an expanded temporal horizon. Long gone is the linear story of architecture's development from Ancient Greece to the present. Today, time is geological. It includes both prehistory and ruins. T+E+A+M's Ghostbox proposes a compelling renovation of a Detroit factory that incorporates the "ruin porn" that has become synonymous with the city's decades-long decline, both to challenge the idea and recognize the media's role in urbanism. An economy of decay also lies at the heart of Ábalos + Sentkiewicz and Armin Linke's Planta Project at the Sorigué Foundation, a building located in a gravel pit that is at once museum, observatory, and thermal machine, which manages its own environmental impact and was built using local resources.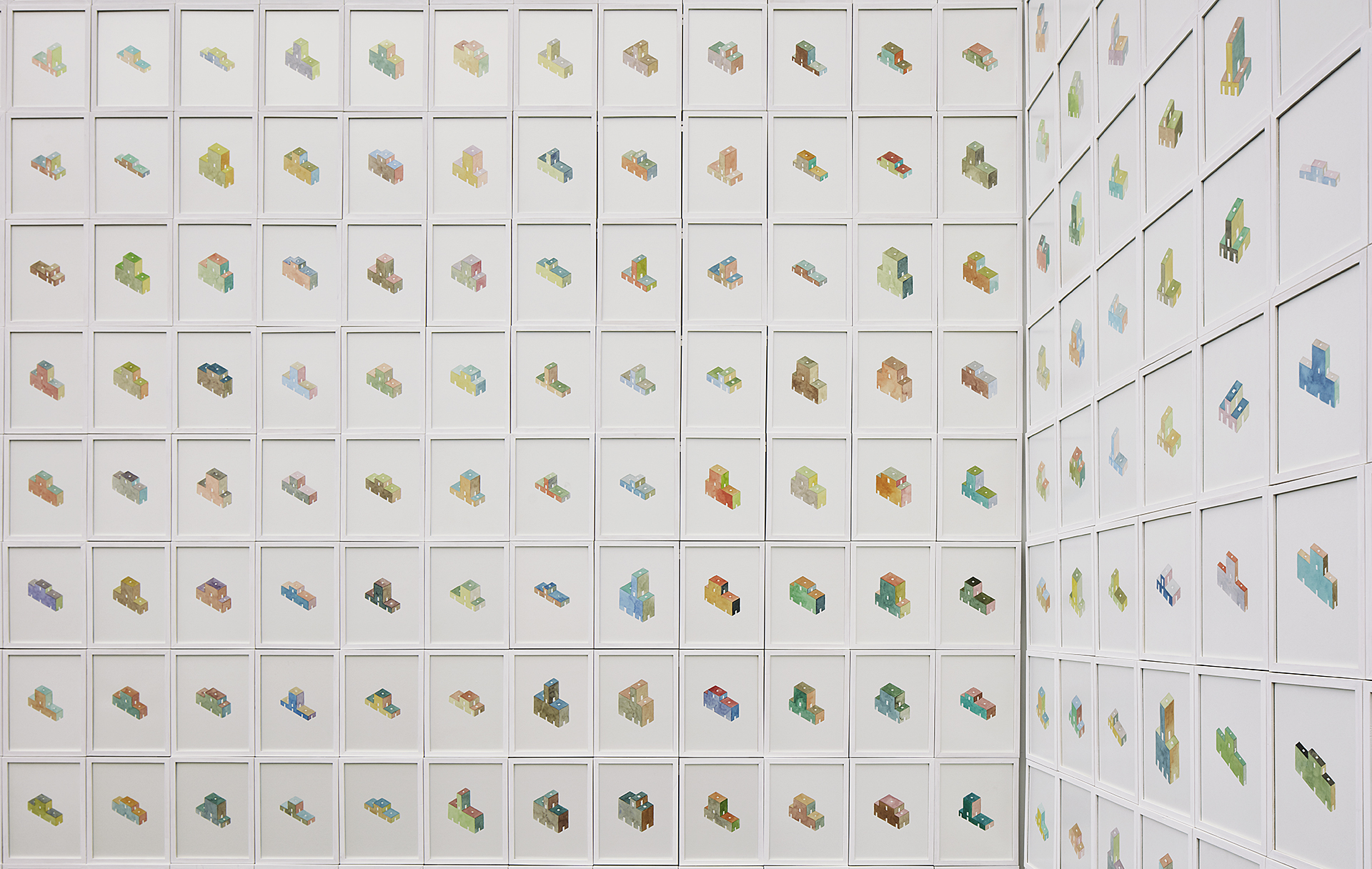 The iconic artist Robert Smithson, whose 1960s and '70s earthworks continue to influence both art and architecture, is one of the show's guardian angels. His name is invoked not only by T+E+A+M's Detroit ruin, but also in the Berlin firm Barkow Leibinger's Housing History: Three Residential Towers, and through the Argentinian firm Aires Mateus's interest in themes of memory and loss. And Smithson's honorary presence here is doubled by the substantial presence of photography throughout the show, including in Jesús Vassallo's exhibition, A Love of the World. Caruso St. John's collaboration with photographers Thomas Demand and Hélèn Binet is further emblematic of this convergence in its attempt to model how architects can allow abstract geometry to engage with the realities of urban fabric. The result is a chaotic back-and-forth between pictured details and architectural elements that is at once entirely formal and richly suggestive.
Johnston and Lee are interested in diversity, but not as an end in itself. Rather, they offer multiple lenses into how architects are reimagining the fundamental elements of their vocation. Bijoy Jain's Studio Mumbai presents Prima Materia, an earthy concept for a bamboo tower built by skilled artisans using traditional methods. By contrast, Shanghai-based Archi-Union embrace a future-past synthesis, using robotic fabrication methods to produce traditional ceramics, masonry, and joinery. But the creative use of new technology sits alongside a genuine desire to return to analogue tools, evident in the delicate watercolors of Pezo von Ellrichshausen's Finite Format 04, an obsessive, repetitious compendium of formal variations.
The sheer variety of practice on view in Chicago can feel scattershot, but this would be to disregard its consistent—and deliriously nerdy—absorption in process. It's a pluralistic tendency that's summed up in Cosmic Latte, a wry manifesto co-written by the Jürgen Mayer and architectural historian Philip Ursprung. The authors call for the adoption of the color beige as the emblematic and symbolic color of architecture in place of white. Whereas white was radical and purist, the color of modernism, beige is nuanced, the result of a mixing, the color of "historical context." It points to both the interaction between the building and its environment, and represents the "color of violence in the form of war images" from "desert regions." Beige suggests a kind of informality that emerges from research and testing, and which characterizes the kind of evolution that springs from our digital present.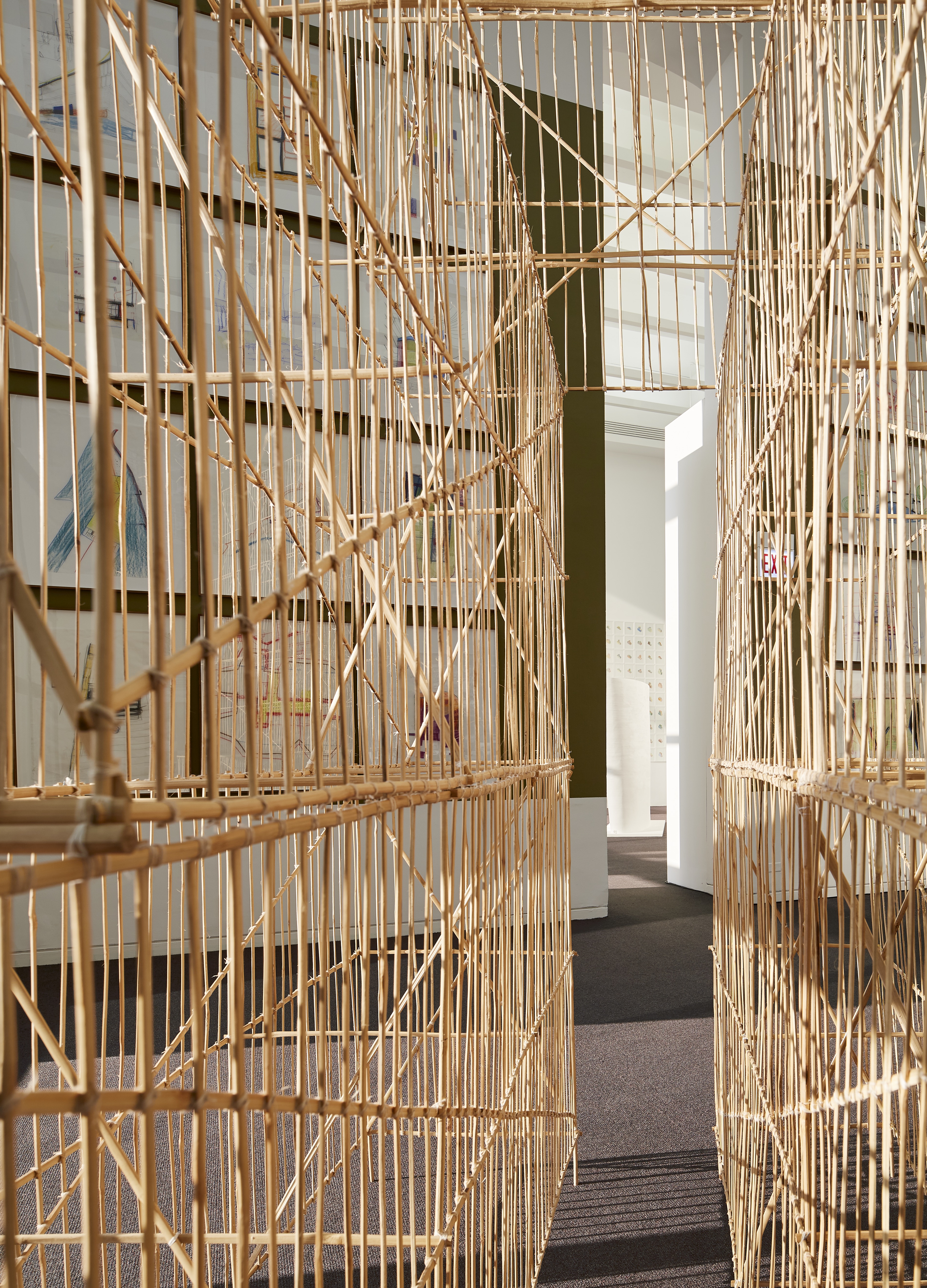 Saul Anton is former Senior Editor at BOMB Magazine, and writes frequently about contemporary art and culture. He is the author of Lee Friedlander's The Little Screens and Warhol's Dream.
Chicago Architecture Biennial is on view at the Chicago Cultural Center through January 7, 2018