What Does 'Radical Love' Mean To You?
For these artists, there's no one right answer.
What exactly is "radical love"? It's a slippery question that a new exhibition—on view through August 17 at the Ford Foundation in New York—sets out to answer. (Perhaps co-curators Jaishri Abichandani and Natasha Becker are GARAGE readers, as the current print issue of the magazine explores the same expansive theme.) In an effort to help define what is essentially undefinable, we asked 4 of the participating artists to expound on what "radical love" means to them.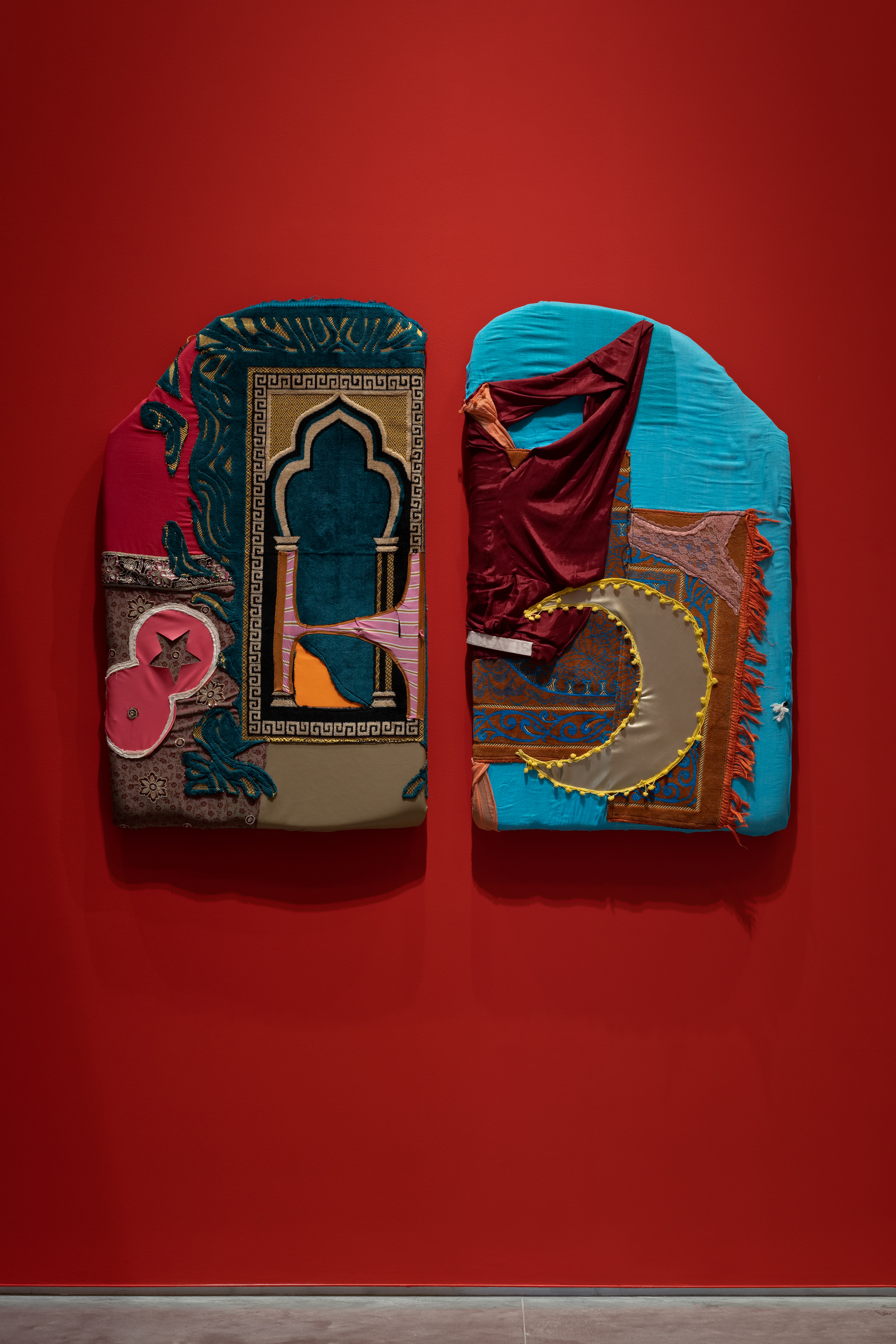 "Radical love is hard to come by, although it appears to be everywhere," says the New York-based artist, whose contribution to the show involves a sculpture of pleather, prayer rugs, Islamic garments, and other evocative media. "This act of kindness is at once an attempt to defend a deep emotional element of the human condition, but on the other hand a selflessness where you carve out flesh from your own soul to place on the plate of another. Even if you are hungry, to fill the belly of another is joy."
Was there a time, I wondered, when she had been the one to give radical love? "I'll answer this with an aspect of romance, but one that is elusive," Khan said. "For the past four years my love and attention, my care, has gone mostly into my art. This has come at the cost of my personal life, family, partner, home, self...My father passed away and I divorced from my partner who was also my best friend. So much of my social infrastructure changed with this loss and all the loss that was cutting me into pieces transformed into my work, and the attention given to share the work with whomever wanted to join me. I'm now just recently coming up for air and looking for a kind of romance that is radical love. Are you out there? I know I am."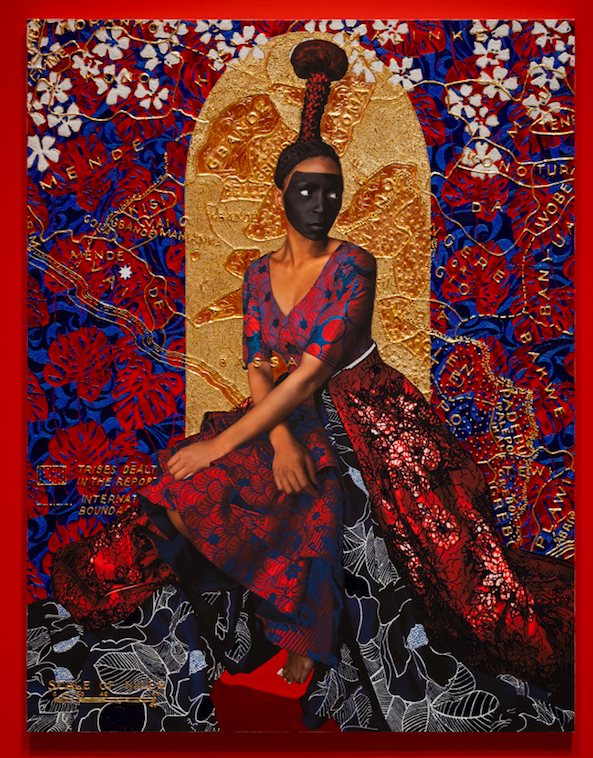 "Radical love is knowing how to love and respect every facet of yourself, and by doing so, you love and respect those around you with equal measure," Viktor says. "That type of love allows you to be a positive agent in the world by your mere presence. In this day and age where we are constantly bombarded with negative priming through imagery and media that has the potential to make us all feel 'less than," to love oneself is a radical act. In turn, to love another as you love yourself is also a radical act. What comes of that love is any moment that touches us, any person that inspires us to be our best selves, and any circumstance which uplifts us. Artists who consciously share their work with the intent of uplifting those around them are constantly engaging in acts of radical love."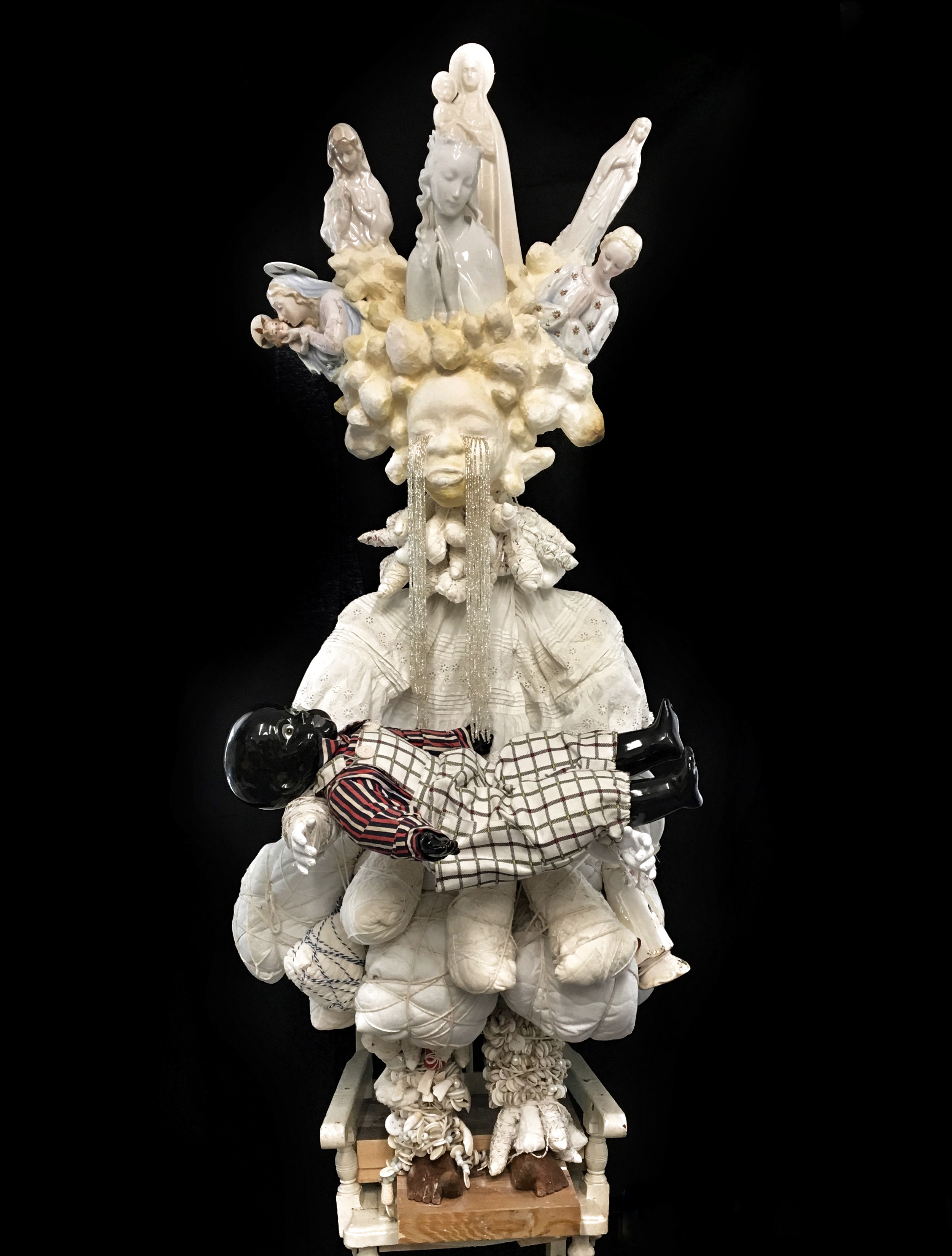 The Pittsburgh-based artist thinks of radical love as a type of "deep listening," to the self and to the world. "It's to be in active, living, loving connection with our wholeness," she says, "to reject the constructs of political disconnection, the terrorism of racism and classism, with an intentional embracing of tenderness—the power of creativity and vulnerability To be ensconsced in this living reckoning."
"In my body, in my soul, I was eviscerated by the despairs and hypocrisies of the American Dream—with my black body, with my fat ass, my strangeness. I don't know how to keep myself alive and well in this world, so after my last preparation into what I'd planned would be my final attempt at ending my own life, I ventured into a love experiment with my own life...to see if art, to see if the bumper stickers about love, were true. Everyday for six months I let myself do whatever I wanted to do. I'd go down into my moldy basement and stack wood, rearrange objects that I'd brought home from abandoned houses and vacant lots. I called this time 'making things.' Something happened to me when I was making things. My head stopped spinning. I stopped hating my own skin. I could listen to, and hear, my own self. This is where I found the loving of my life, making and sharing that which I make and the process of making. This was radical sustainably, radical loving."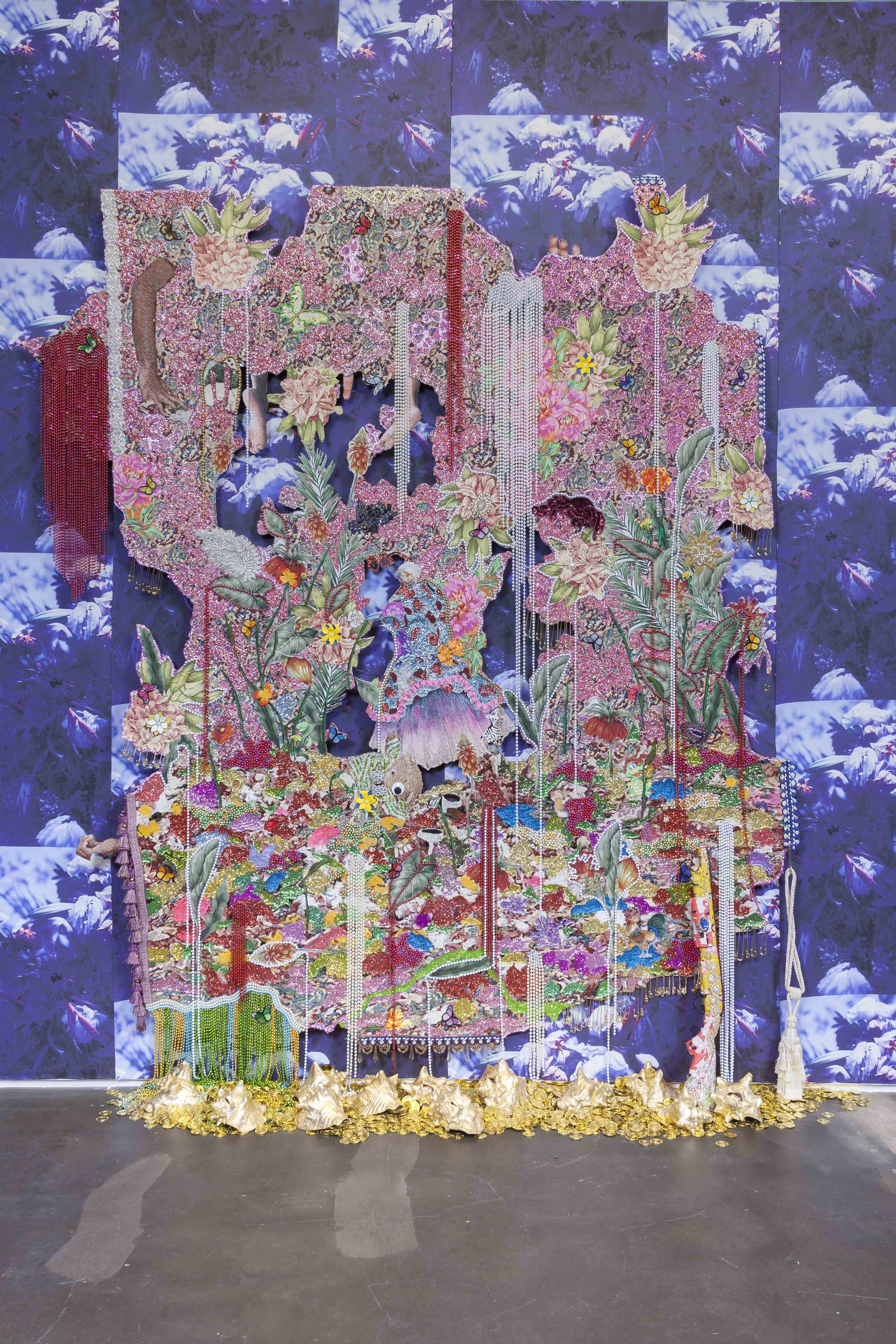 "I'm interested in the ongoing conversation around sites of violence and witnessing, so for me radical love means acknowledging the lives of those that society deems invisible, and bearing witness to the plights of those forgotten," says Patterson, who recently staged an acclaimed survey at the Perez Art Museum Miami. "It means the celebration and memorialization of individuals who would be anonymous except for the fact of their victimhood or trauma. Through my work, I hope to resurrect them, and allow their humanity to be remembered, respected, acknowledged."