Mark Leckey, "Fiorucci Made Me Hardcore," 1999, (still) Courtesy of the artist © Mark Leckey
The Must See Shows in London this Fall
From Kara Walker, to William Blake, and even Anna Delvey; these are the shows everyone will be talking about.
Mark Leckey, "Fiorucci Made Me Hardcore," 1999, (still) Courtesy of the artist © Mark Leckey
William Blake
Tate Britain, thru February 2nd
Mark Leckey: O' Magic Power Of Bleakness
Tate Britain, September 24th – January 5th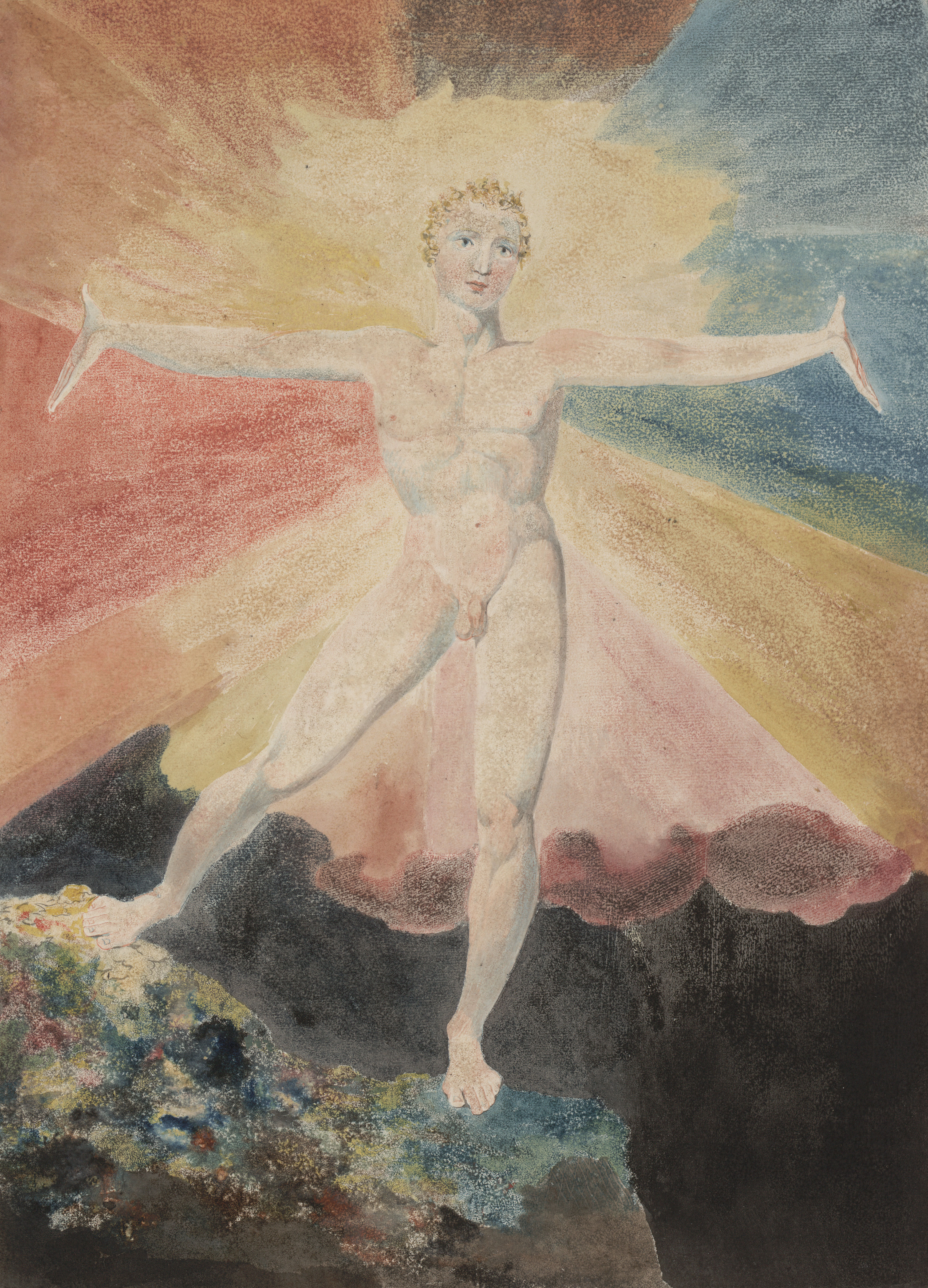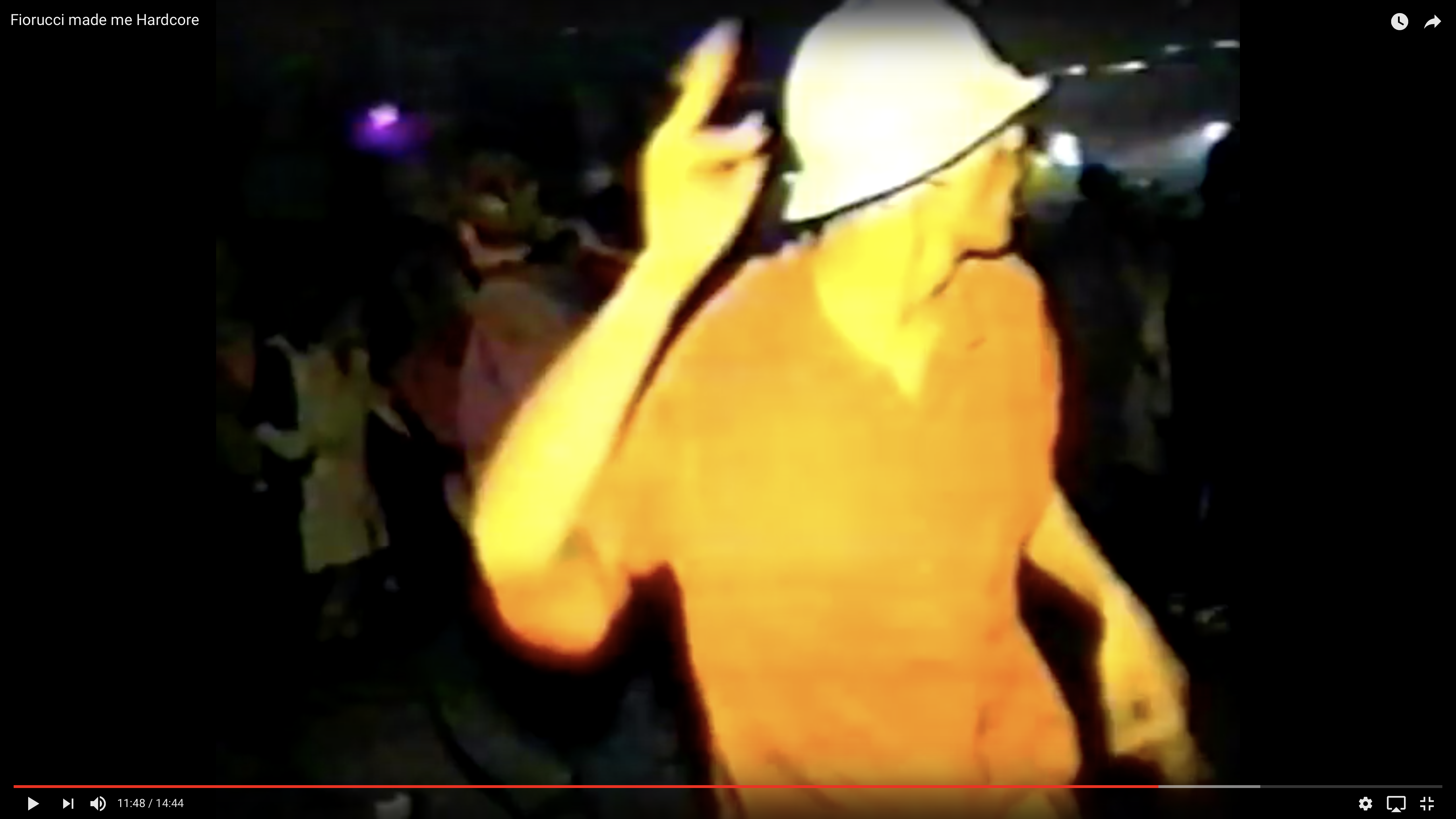 William Blake saw visions: angels in trees, the ghost of a flea supping blood in his hallway. He and his wife scandalized Lambeth neighbors in the 1790s by reading Milton naked in the garden. Blake is known to British kids for his poetry ('Tyger! Tyger! Burning bright' is ritually mangled by generations of sixth graders.) The Blake show takes on his art: the tiny color engravings that accompany his verse, the mystic illustrations describing his personal cosmology, battling beasts of the apocalypse, and the radiant glory of Paradise.
Mark Leckey once tried to communicate with a smart fridge, and has 'reanimated' municipal statues by blasting them with music from juggernaut sound systems. Leckey is known to fashion kids for his 1990 video Fiorucci Made Me Hardcore (its montage of British club styles and moves is ritually plundered by generations of designers, notably Raf Simons.) The Leckey show includes a life-size replica of a motorway bridge from the M53. Leckey's interest in British mystics and visionaries extends to William Blake, with whom he shares a fascinated with Job, who was sorely afflicted with boils. Leckey's sound sculpture of Job has a different sized speaker broadcasting from each of his gaping boils. Gross but mesmerizing. Good pairing.
Shana Moulton
Zabludowicz Collection, thru December 15th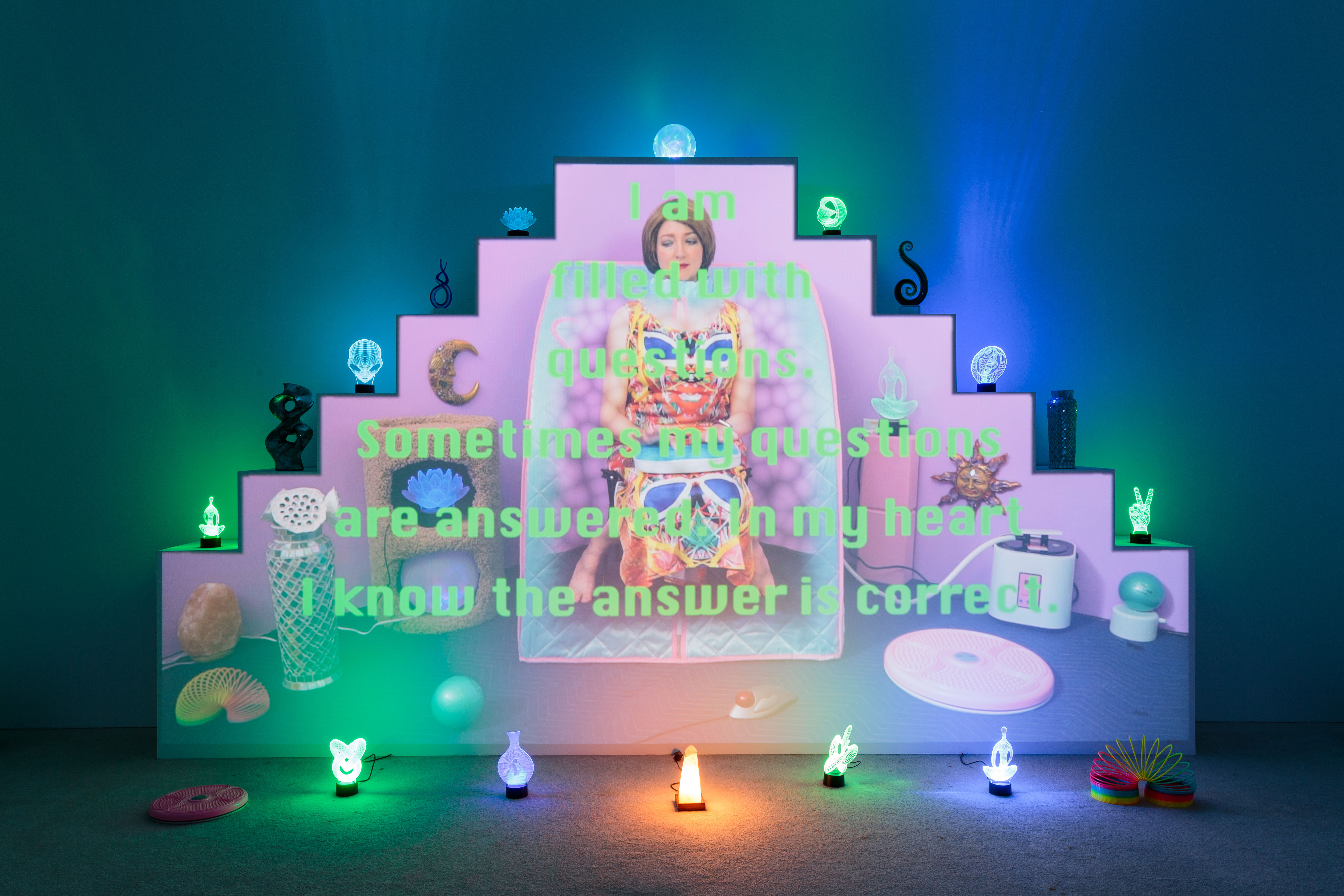 Whispering Pines was the name of a retirees' trailer park near Yosemite run by Shana Moulton's parents. It's also the title of a video series in which Moulton appears as her anxious, agoraphobic, angel-eyed alter ego Cynthia. Whispering Pines is also an elevator-music opera, and an installation taking over the entire Zabludowicz Collection building in Chalk Farm. Filmed in the flat pastel tones of 1980s daytime cable, Cynthia performs our contemporary freak-outs about wellness, spirituality and environmental catastrophe back at us in an empathetic parody.
Cynthia Talmadge: Four Courtroom Outfits of Anna Delvey,
Soft Opening, Piccadilly Circus Underground Station, thru November 24th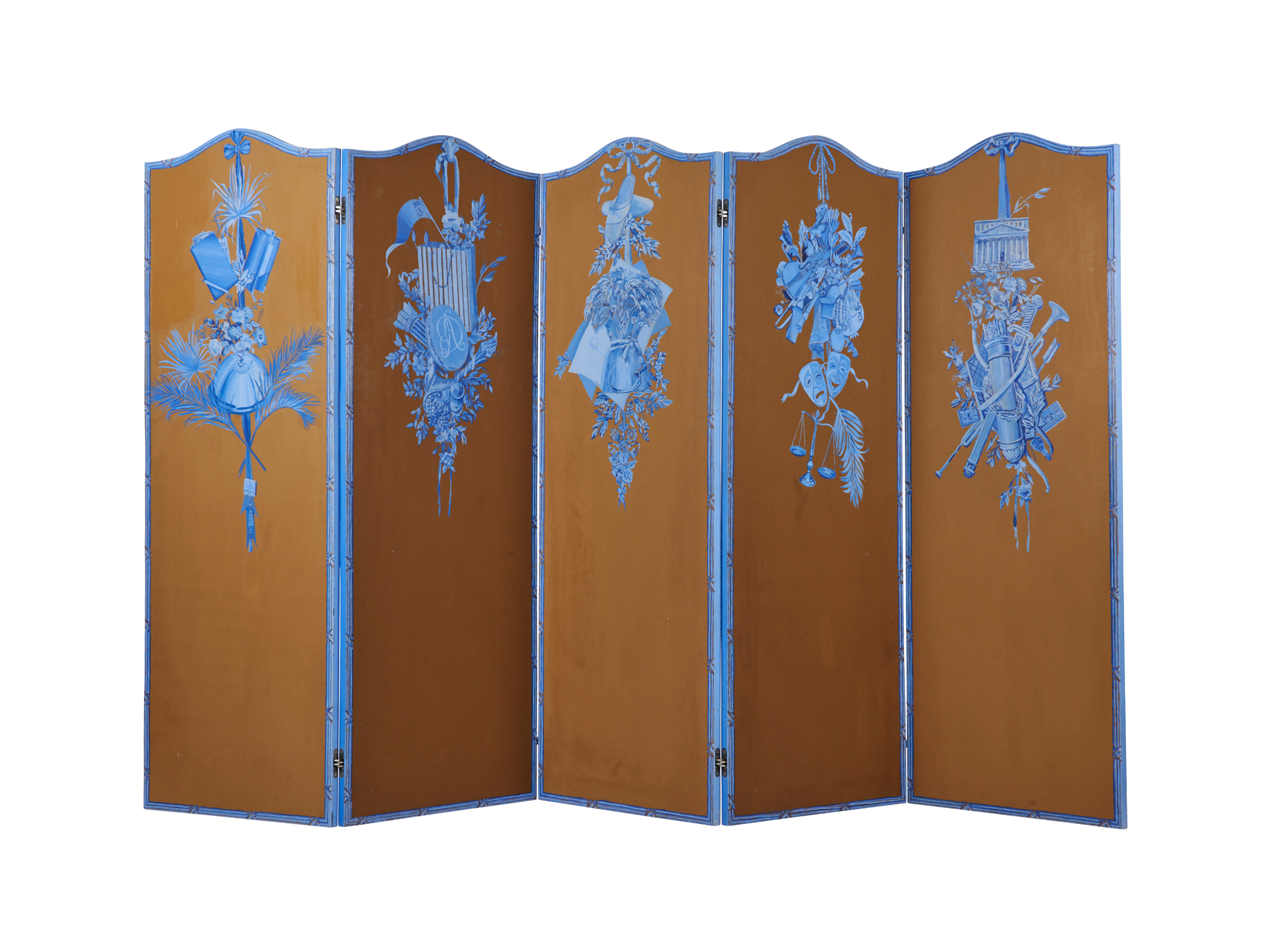 Among the many nuances of US culture so impeccably grasped by socialite scammer Anna Delvey was the total obsession with celebrity court wear (she hired a professional to perfect her trial style.) Installed in the window of an empty store in Piccadilly Circus Underground Station, Talmadge's Four Courtroom Outfits of Anna Delvey pays tribute both to the fake heiress and the fascination with female financial fraudsters on trial. A dressing room screen carries a coat of arms for Delvey (born Anna Vadimovna Sorokina.) Among other symbolic tokens, the heraldry incorporates American Express cards, unpaid restaurant checks, minibar bottles, hotel slippers and a matchbook from La Mamounia hotel in Marrakech. An endless cycle of clothes is flung over the back of the screen as though Delvey were standing behind testing outfits that never quite work.
Anna Maria Maiolino,
Whitechapel Gallery, September 25th thru January 12th
Feminist performance art, political woodcuts, nonsense writing, sewn drawings, raw clay sculpture, body art, installations, abstract painting: whatever art you're making, Anna Maria Maiolino probably got there first. Born in Italy in 1942, she moved to Brazil aged 18. As a young woman she lived through the country's military dictatorship and fell in with political currents in the artworld of the time. Motherhood brought feminist concerns to the fore. A series of brutal-looking performances evoked the voiceless-ness of women and the anxiety of having to walk on eggshells, monitoring every word and idea expressed.
Tomaso Binga: A Silenced Victory
Mimosa House, September 26th – December 20th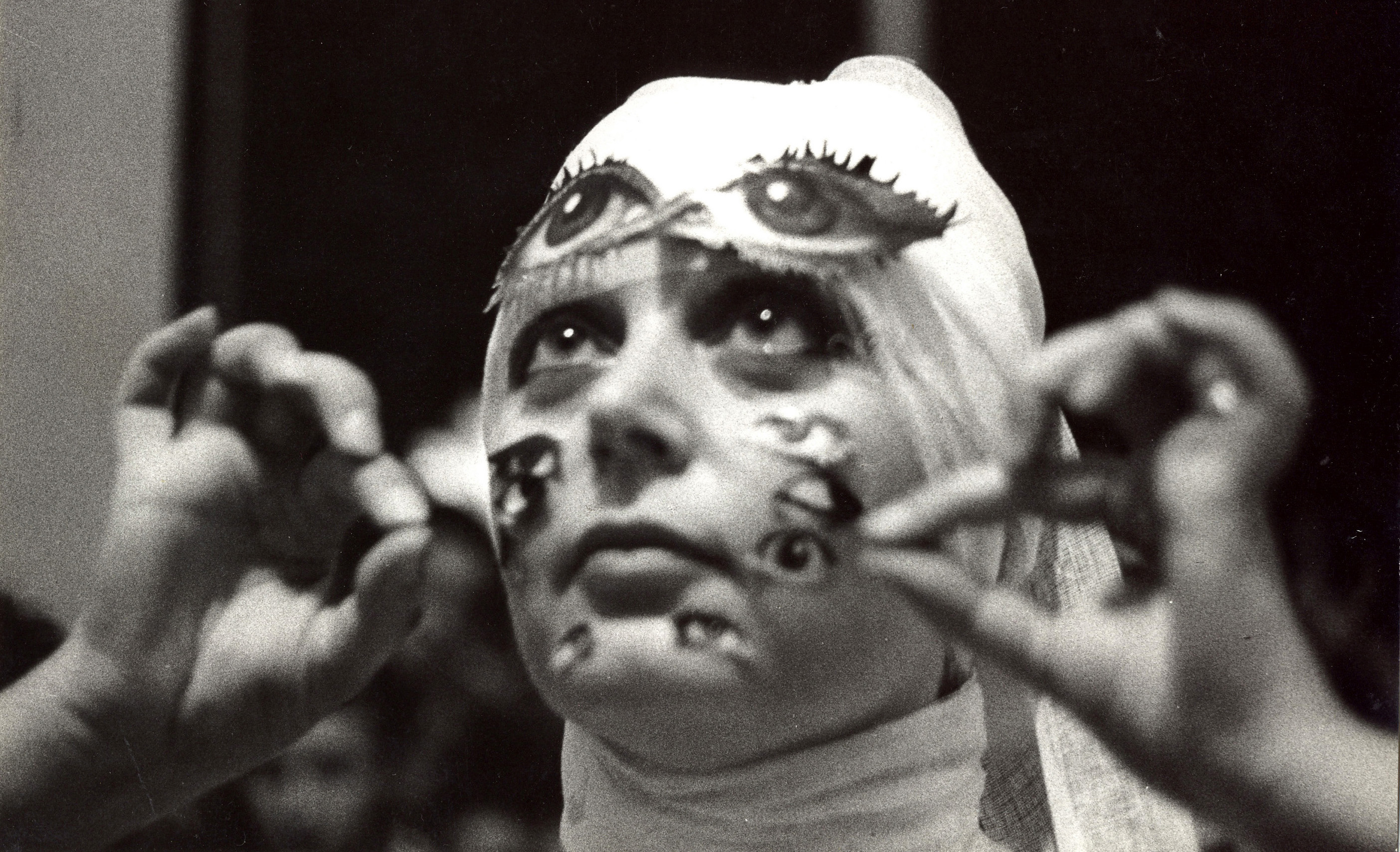 Tomaso Binga is a wildly successful, highly respected Italian artist and poet who has exhibited to great acclaim for five decades. Sharply suited, with swept-back hair and the heavy rimmed spectacles of a 1960s movie star, he's beloved of the fashion industry: the talent behind the naked alphabet décor of Dior's fall 2019 show. Tomaso Binga also doesn't exist. He's the pseudonym of Bianca Pucciarelli Menna, who started making art as a man as a political statement in the late 1960s. She's stuck with being Binga ever since, and even married herself for an exhibition in 1977.
Kara Walker
Tate Modern, October 2nd – April 5th
Sprüeth Magers, October 5th – December 21st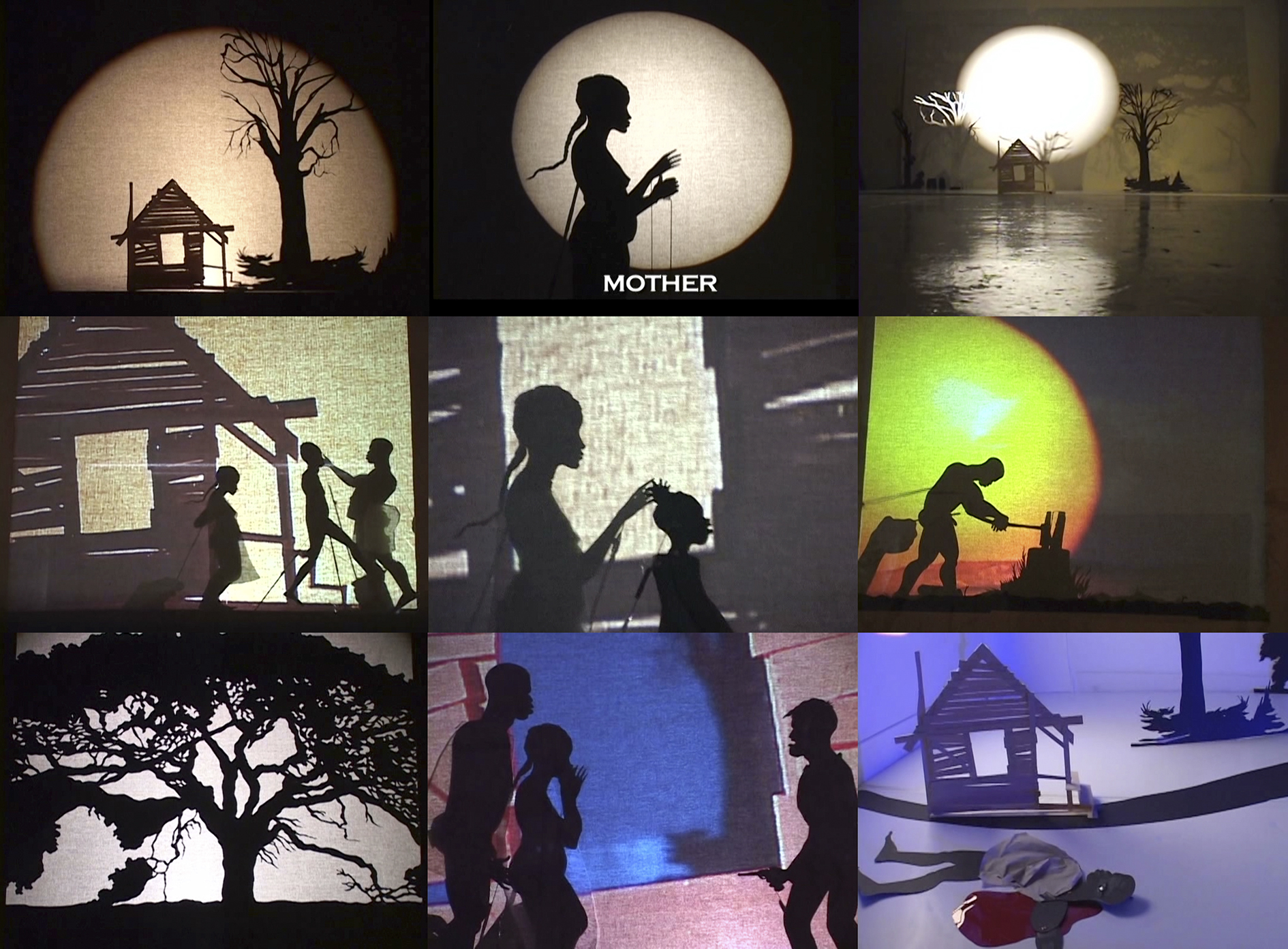 Tate Modern used to be a functioning power station, and its old Turbine Hall is big enough to construct a cruise ship in, complete with extra quoits deck. Hence the annual artist commission to take over the space is both a blessing and a kind of burden. It's high profile, sure, but this space has a Dementor-like way of sucking the soul out of almost all art placed inside it: even Louise Bourgeois's giant spiders looked like the were scuttling out of a plug hole. But there are high hopes for Kara Walker. From A Subtlety – the sugar-cover sphinx woman she installed at the Domino Sugar Factory for Creative Time in 2014 – we already know she goes big in style. Will she delve into Tate's historic connection with the sugar trade? Who knows: Tate does the big reveal in October. Can't get enough Kara? Hilton Als has curated a sister show at Mayfair gallery Sprüeth Magers.
Honey-Suckle Company: Omnibus
ICA, October 2nd – January 12th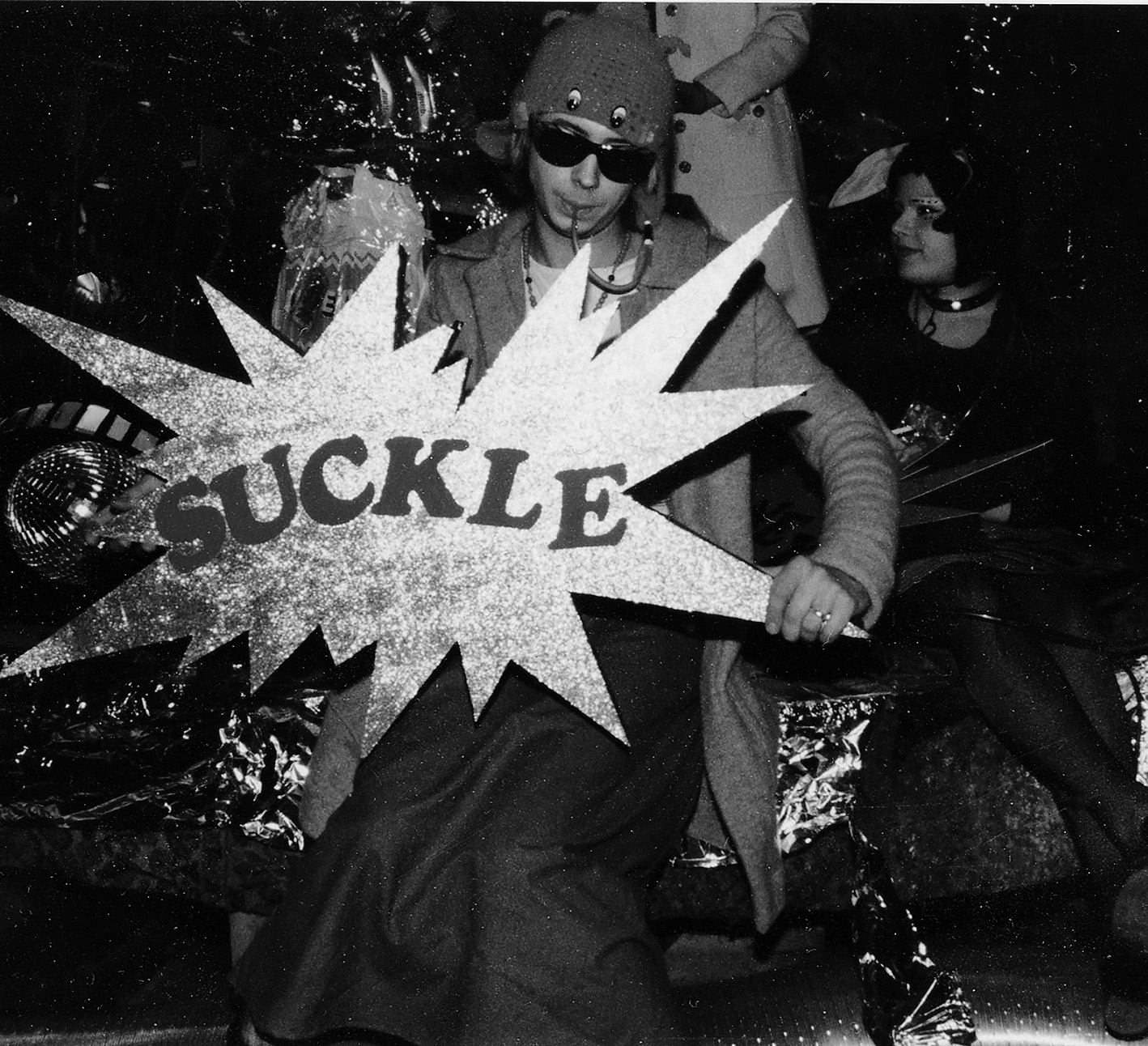 Imagine Berlin in the 1990s. It's pre-Internet. The city is home to a squatter culture that's collective, collaborative, DIY: a creative scene churning out techno music, avant-garde fashion, experimental photography, happenings and film. Welcome to the world of Honey-Suckle Company, the Berlin Collective that named itself after a Bach Flower Remedy. According to Dr Edward Bach, the honeysuckle remedy "helps us to learn from and recall the past without needing to relive it, so that we can progress into the present and take joy from today and tomorrow." Even if the exhibition is like revisiting all the greatest parties of the last quarter century and realizing you weren't invited to a single one, a couple of drops under the tongue should banish the fomo.
Tschabalala Self
Pilar Corrias, October 2nd – November 9th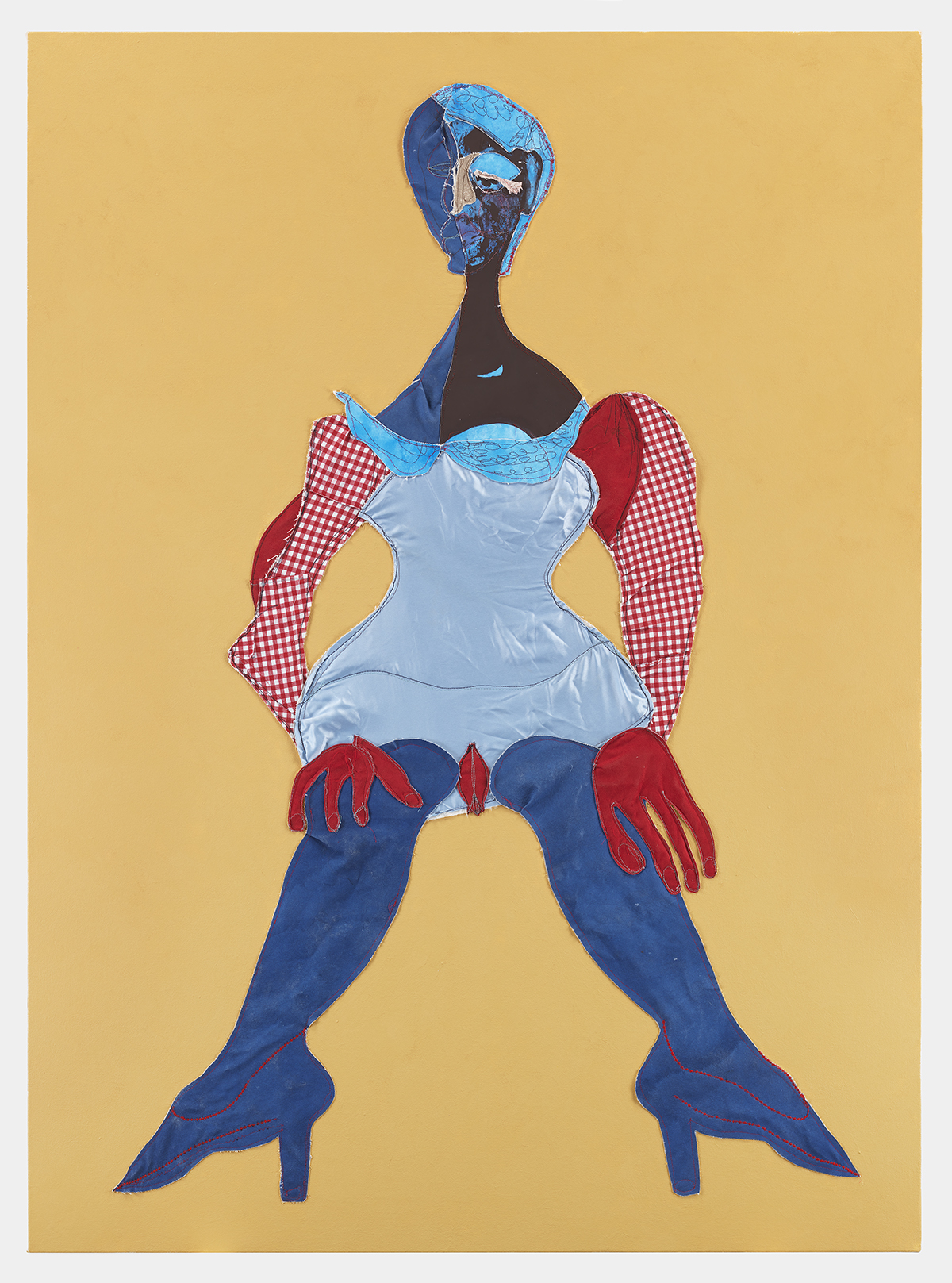 Tschabalala Self was already getting a ton of love for her large, painted and textile-collaged works portraying Black female characters smashing their way through cultural and sexual fantasies. The Harlem-born artist's recent stint on the career-making residency program at the Studio Museum feels like a sure sign of a star in the ascendant.
Rock My Soul
Victoria Miro Wharf Road, October 2nd – November 2nd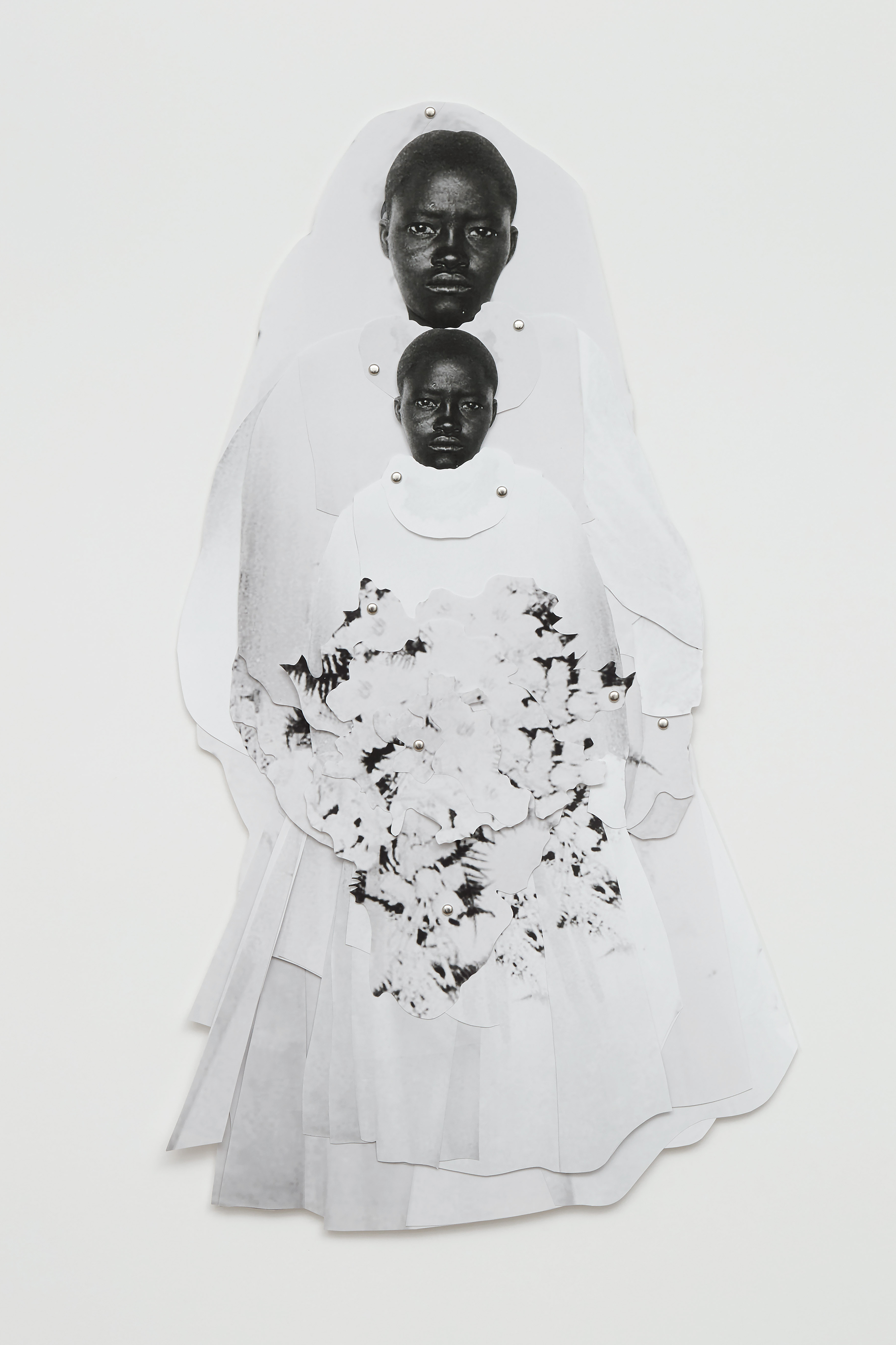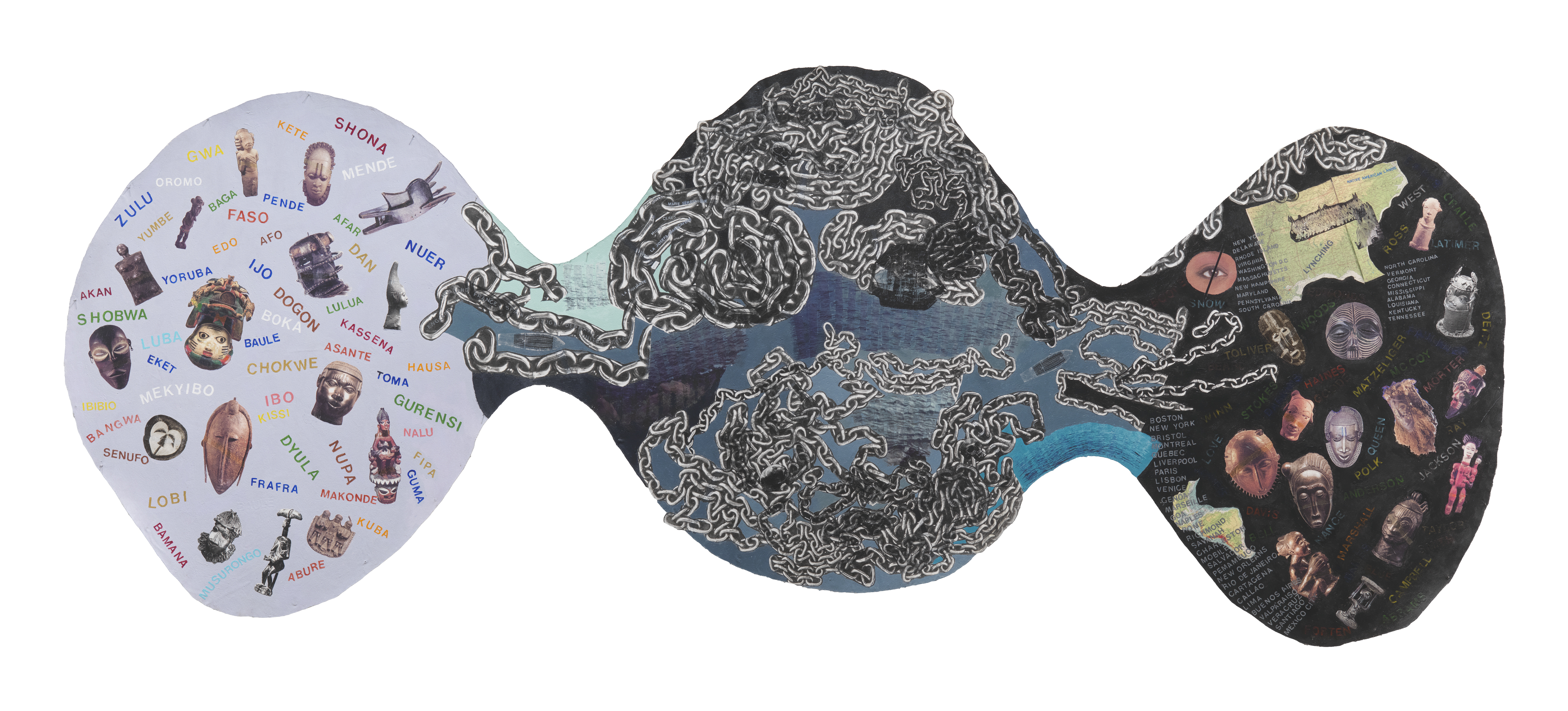 Artist Isaac Julien—he of the luscious multi-screen video works unpicking the circulation of capital—has turned curator in this show titled after a book by feminist scholar bel hooks. Remember all that postmodern 'death of the author' business, when you were meant to read art of all kinds divorced from thoughts of who created it? Julien is coopting an all-star lineup—including Njideka Akunyili Crosby, Sonia Boyce, Zanele Muholi, Howardena Pindell, Betye Saar, and Lynette Yiadom-Boakye—to argue that questions of gender and race are still too important to dismiss, whether you are making art or engaging with it.
Into the Night: Cabarets and Clubs in Modern Art
Barbican Art Gallery, October 4th – January 19th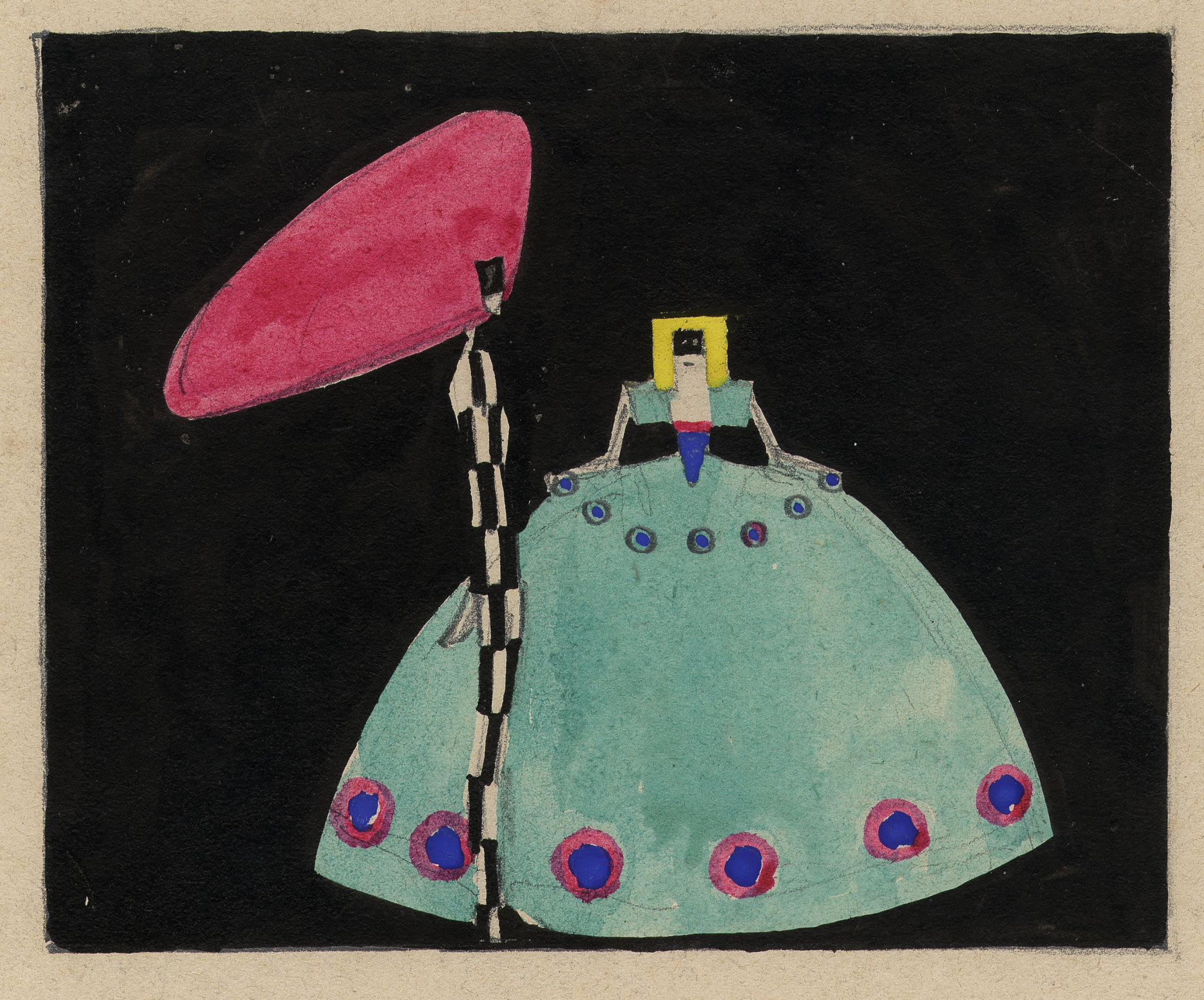 It's not all about the absinthe (ok, it's a bit about the absinthe.) Whether you were in 1890s Paris, 1920s Mexico City, or 1960s Tehran; bars, clubs and cabarets were where artists went to debate, collaborate, show off, perform, flirt and get messed up. The Dadaists of Zurich had the Cabaret Voltaire; in Paris, Toulouse Lautrec and friends hung out at the Chat Noir and watched Loïe Fuller dance amid colored lights and yards of silk at the Follies Bergère; devotees of Estridentismo in Mexico City drank at Café de Nadie; and in London, a well-hung bullock marked the door to the decadent Cave of the Golden Calf. Paintings, photographs and full-sized architectural reconstructions here honor the nocturnal naughtiness that brought us modernism.
Tagged: