The "Succession" season finale's most shocking reveal... was on Kendall's head.
via HBO
This time last week, along with most of the world, I found myself feeling an impending sense of dread. The Succession season 2 finale loomed on the horizon, hurtling us all towards the expanding blackhole of content that the Emmy Award-winning HBO series has rightfully spawned. Of course the buildup to the finale was full of questions, but the one weighing the heaviest on me was… what will I write about it?
And then, without warning, I was struck.

Just over ten minutes into the episode, dressed in what can only be described as full yachtwear, Kendall Roy appears in a hat so particular, so full of meaning, that I had to step outside and gather myself in the fresh air. It was a straw fedora.
Not just any straw fedora, but a frumpy, uncle-on-vacation, beer-me-another-one, Jimmy-Buffett's-Margaritaville-mess of a hat. Across numerous angles, the straw fedora attacked my psyche. The hat is both out of place, and yet perfectly made for this precise moment. Its lightly wrinkled brim and mild discoloration recall notions of simpler vacations, or at least those less macro-economically threatening.

And just as I'd begun to gather my emotions, and calm down, just at the moment when I finally felt safe, Logan Roy appeared wearing the exact. same. hat.

Not only was it the same hat, but it was the better hat. Logan's hat is a crisp, dark navy hat with a brim that could cut diamonds. Just like his demeanor, Logan's hat is pristine in form and unexpectedly dramatic; it exudes confidence: the calm, collected daddy, doling out kisses.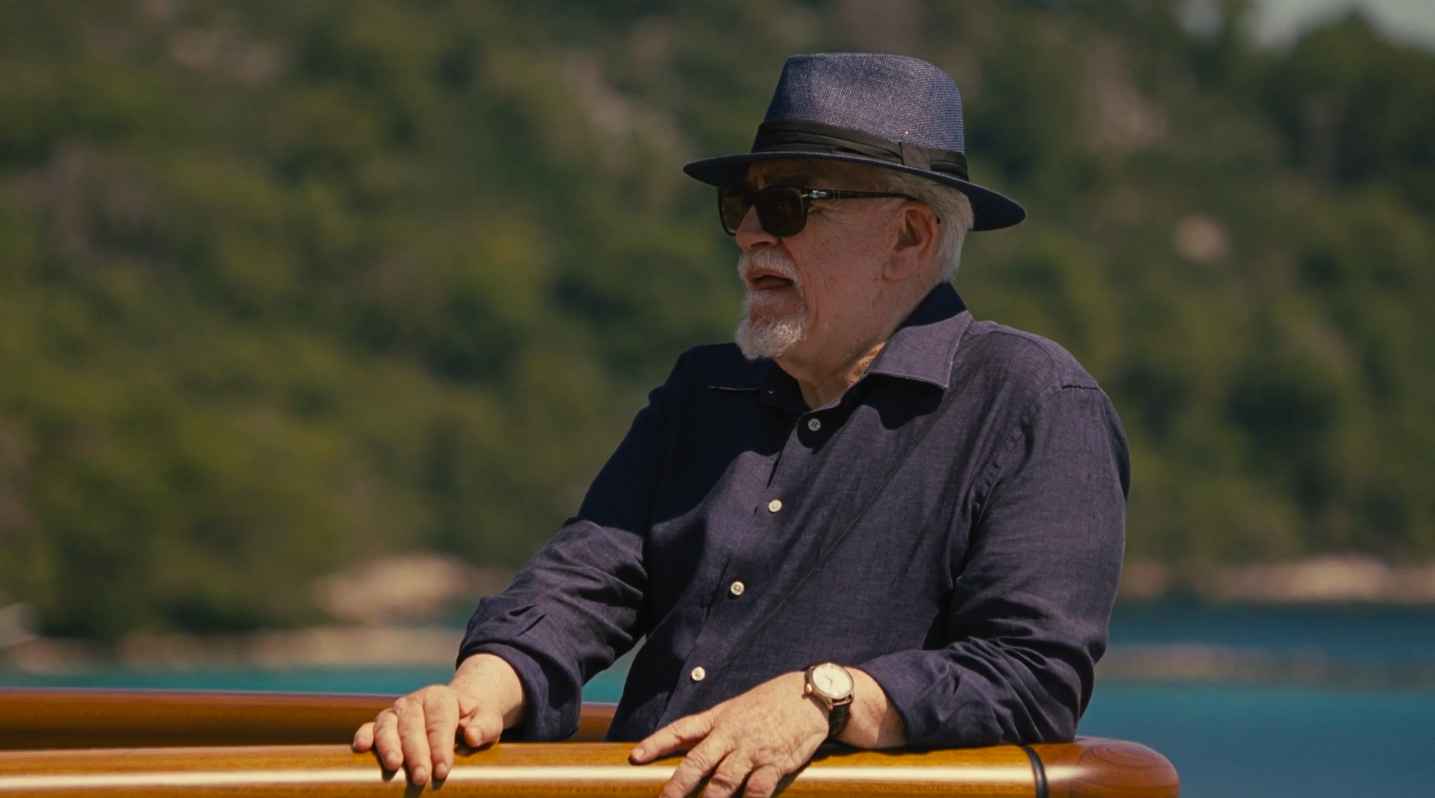 And so the hats stare back at one another, as though within a twisted fun house mirror, the same at their core but weathered by different storms. But this is not the first time such a pitiful symmetry has revealed itself to me. I first noticed it during "Hunting," the third episode of this most recent season. Much like the season finale, this early episode finds Logan in a crisis of faith, weighing the loyalty (read: utility) of his cohort as a means of strategic development.

In a moment of relative paternal calm, Kendall and Logan shepherd the ATN inner circle around a cavernous Hungarian mansion. As they gather to welcome the chilly and mildly on-edge crowd, Logan commands the room graciously with a booming welcome, while Kendall, wonderful errand boy that he is, sheepishly delivers delicate cups of tea to his audience. And they do all this, in matching tweed caps.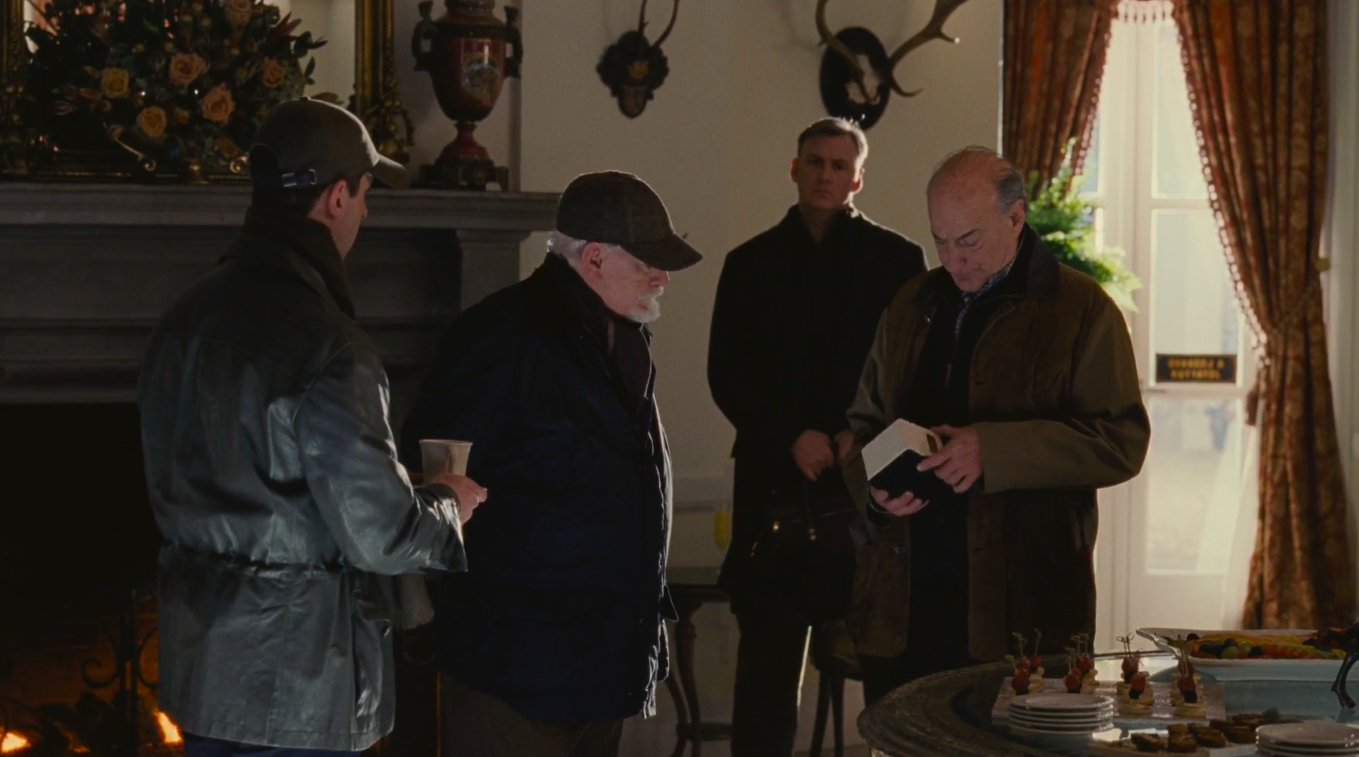 These two chapeaus, expertly define Kendall's season—or, perhaps, the man himself. Slowly gaining equal footing with his father, Kendall's daddy issues balloon to monumental proportions as his professional successes carry him closer to his rightful status as Number One Boy. He finds himself, by "Hunting," on equal footing with his father; sporting matching outfits and confidently navigating the upsetting "Boar on the Floor" incident. But slowly, throughout the season, we watch Kendall decline, his father's perception of him slipping just out of reach.

And so, the straw fedora enters our screens. We understand that Kendall's relationship with his father is no longer one of symmetry, but of estranged connection. Their tattered relationship has returned to its original hierarchy: Logan as the confident, untouchable leader and Kendall as a worn out, close-but-no-cigar, replica. The straw fedora shell of a man who once filled to the brim with promise.

This straw fedora is the hat of a broken man. This is the lowest you could possibly get. But when you hit rock bottom, there's only one way up, and I can only hope the hat gets left behind.