Remembering Morris Brothers, the Store That Dressed 60 Years of Upper West Side JAPs
UWS tweens of the early to mid-2000's browsed Morris Brothers in packs, looking for gossip, adventure, and the right Juicy hoodie.
Image by Taylor Lewis.
2322 Broadway at 84th Street, on Manhattan's Upper West Side, is home to a massive GameStop that runs half length of the block, sandwiched between a toy store and an AMC Theaters whose lobby is constantly filled with the ricocheting yelps of groups of young teenagers on group outings, waiting for their Ubers back to someone's mom's apartment on Central Park West.

Until 2007, though, the address was home to an Upper West Side teen institution of a different kind: Morris Brothers, a camp apparel shop and haven for the Jappy tweens of the neighborhood (and their similarly Ugg-clad, non-Jewish friends). Jamie Kieles's Vox piece on the cultural origins of the JAP nail the physical properties of Morris Brothers' young, female, summer camp-bound clientele: flat-ironed hair, Juicy zip-up hoodies, Tiffany jewelry, and—crucially, inevitably—Soffe shorts, the fold-over, performance fabric, underwear-adjacent garments also known as "soccer shorts" or "cheer shorts."

"Going to Morris Brothers was very much an activity that the cool Upper West Side girls did as a group," recalls Jazmine Goguen, 25, who attended Booker T. Washington Middle School on West 107th Street. "So even though I never went to camp, it was very important that I participate in social outings to Morris Brothers so we could all look at the different colored Soffes together and then link arms to walk to Hot & Crusty for paninis." She added, "I stole the cloth padding cup from inside a bikini top from Morris Brothers on a dare at age 12." Alex Ronan, 28, who attended private school in the West 80s, remembers visiting the store after school with her fifth grade friends "to track and try on things the extremely cool seventh and eighth grade girls owned."
Morris Brothers might strike a particular chord with the tweens (and tween-savvy adults) of the early to mid-2000's, but it had been around for far longer, originally opening its doors in 1943 and occupying locations on West 98th and 85th Streets before settling on West 84th in 1980. Morris Brothers was always a family-owned enterprise, with ownership being passed down from Morris Krumholtz to his sons Barry and Philip. In a 1984 interview with New York, Morris described himself, Barry, and Philip as "three great friends who happen to be father and sons." Over 30 years later, New Yorker staff writer Alexandra Schwartz remembers visiting the store with her mother, "an Upper West Side fixture who was on a first-name basis with the Morris brothers," during her days at the Ethical Culture School, adding, "I think I probably longed to be there with friends instead."

Zoe Dubno, 23, who attended Rodeph Sholom School on West 84th Street, still remembers the Soffe shorts she purchased at Morris Brothers before camp (white, she recalls, as "I'd yet to live in fear of my period"). "They had an iron-on tag that said DUBNO on it, and ZOE written on in sharpie, in my mother's hand, next to it. And yesterday I found them and started crying, sitting on the floor of my childhood bedroom on West 83rd Street, at the idea that my mother—or anyone—cared about me enough to iron little pieces of fabric (purchased at Morris Brothers, naturally) onto every item I owned."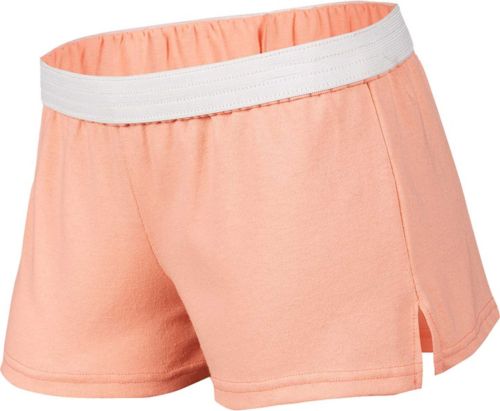 Morris Brothers wasn't the only store of its kind; its cheerfully overpriced, tween-centric, camp-friendly apparel was similar to what you might find at Daffy's, the Bloomingdales kids' department or—if you were an Upper East Side kid—Lester's. (Upper East Siders will also remember Infinity, the still-in-business WASP tween's answer to Morris Brothers, on 83rd and Madison. Scoop—RIP—was reserved for the richest of the rich girls at my all-girls Upper East Side private school. Intermix was for their big sisters.) Still, the significance of Morris Brothers to Upper West Side kids was about more than its merchandise. The Gossip Girl fantasy of New York City upbringing is all fake IDs brandished at Downtown clubs and stolen cigarettes on the steps of the Met, but, for actual New York tweens, the city's glamor can feel as far away as it might from the Midwest. Even the most urbane of Upper West Side fifth graders don't tend to subway-hop solo or leave a ten-block radius without the company of parents or babysitters. In Morris Brothers, the Upper West Side tweens of the early to mid-2000s found a neighborhood sport to roam, to congregate, and—most important of all—to shop.

"I stole the cloth padding cup from inside a bikini top from Morris Brothers on a dare at age 12." - Jazmine Goguen, 25, attended Booker T. Washington Middle School
"Morris Brothers was the only 'cool' place to shop as a tween living on the Upper West Side, since we didn't have access to malls with Delia's and Limited Too," explained Vivienne Peng, 28, who grew up on the Upper West Side and attended P.S. 6 and East Side Middle School. "I definitely dragged my mom there to buy me my first pair of Paris Blues bellbottoms (I wanted to look like a Spice Girl)." Peng echoed Dubno and Goguen's Soffe reminiscences, recalling the shorts' implicit styling rules: "You had to roll them up once to show the elastic band. I'd like to speak to whoever decided to make that a trend."
Esther Fein, an Upper West Side mom whose sons also attended Ethical Culture, stocked up on camp gear at Morris Brothers before the boys' summers away, but she also remembers visiting the store decades prior, during her college days at Barnard, "to get cheap underwear. I bought three-packs of little girls' underwear because it was more affordable—which, yes, meant that as a college kid I wore cotton underwear with little hearts and flowers and bumblebees."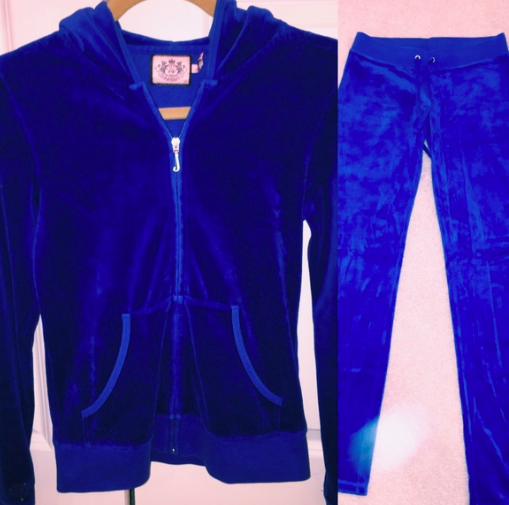 Long before the whims of the Juicy generation, the Morrises were willing to take feedback from their youthful clientele: "We took a chance on bell bottoms 35 years ago because some young kids came to me and told me what they wanted," Barry Krumholtz told the New York Sun in a 2007 article about the store's closing. Throughout the 1980s and '90s, Morris Brothers was a holdout against the rapid gentrification of the Upper West Side, remaining firmly rooted in place as Starbucks and Citibanks sprang up to replace local bodegas and Judaica shops. New York described Morris Krumholtz as "the last of his breed: a dry-goods merchant whose idea of decor is stacks and stacks of merchandise," and Morris Brothers' crowded layout is still fresh in the minds of its former shoppers.

"I bought three-packs of little girls' underwear because it was more affordable—which, yes, meant that as a college kid I wore cotton underwear with little hearts and flowers and bumblebees." - Esther Fein, Upper West Side mom and Barnard alumna

Unlike its manicured Upper East Side counterparts, Morris Brothers was never curated, and was occasionally dusty, its confines crammed with piles of jeans and racks of hoodies. "I remember everything about the feel of being there—the layout, the wall-to-wall carpeting and black rubber tiling, the ramp and stairs, the cheap gold door handles on the particle board dressing room doors, the chair for moms to sit in while their daughters tried things on in the back of the store," recalls Ronan. Like most other women I spoke to for this piece, Ronan remembers visiting Morris Brothers to buy Soffes as well as a North Face fleece, three-quarter-sleeve shirts (of the type Lorelai Gilmore favored, minus the appropriative Asian symbols), and "sparkly tops for school dances."

In writing this article, I visited my own childhood home on the Upper West Side and went through my closet, a riotously messy time capsule that had preserved, Pompeii-style, my tween Morris Brothers purchases amid seventh grade history textbooks and folded games of MASH scrawled in pink gel pen. Here was the Von Dutch hat I'd bought with my friends as a "joke" in sixth grade; here were the white, rhinestone-encrusted Paris Blues jeans I'd begged my mom for as a birthday gift, then promptly became unable to zip as my growth spurt hit and my speed in the water slowed; here was the purple, faux-retro Junk Food-brand Jem and the Holograms T-shirt I'd worn on my first-ever double date, which ended with me pacing the lobby of the AMC Theater next door, alone, while my friend French-kissed her newly minted boyfriend as Ultraviolet played on the big screen. (Pre-adolescence is a mixed Jansport.)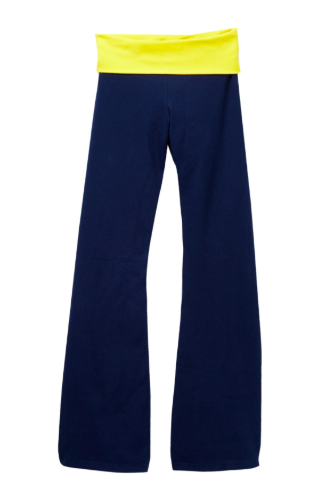 Morris Brothers may have been the site of rosy-tinged tween memories for some, but, for others, it underlined the acute stress of attending school surrounded by some of the country's wealthiest offspring. The median family income on the Upper West Side is $104,638, nearly twice the national average, and its population is 67.7% white, factors that can conspire to alienate residents who aren't white or wealthy. A year's tuition at neighborhood private schools like Collegiate, Trinity, and Columbia Grammar can run over $50,000—and that's not including the hidden costs associated with dressing like the rich kids.

"Morris Brothers, and the brands it sold, were a source of great trauma for a scholarship private school kid just trying to fit in," says Julia Black, 27, who attended Trinity. "I mostly have a lot of memories of going there with friends after school and coming up with excuses not to buy anything," she recals, rattling off a list of branded items—from Juicy sweatshirts and Michael Stars T-shirts to Solow and Hardtail pants—that were out of her reach: "The worst was when my (wealthy) godmother took me shopping at Morris Brothers for my birthday and I finally got my first and only Juicy item, this horrible purple velour tube dress that everyone had been wearing the summer before. But little did I know that by the time I got it, it had already gone out of style."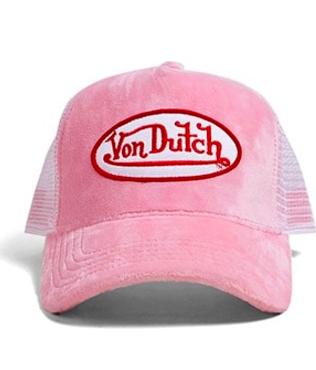 It wasn't just middle school-aged kids who fell under the seductive spell of Morris Brothers: Naomi Fry, 42, was a grad student at Johns Hopkins from 2002 to 2003, and spent much of that time on the Upper West Side, visiting her boyfriend at Columbia. As an Israeli immigrant, Fry was taken in by the promise of American pop-cultural relevance that Morris Brothers traded in: "I remember seeing trucker hats and thinking, 'This is like Ashton Kutcher on Punk'd!'' I was an innocent," Fry remembers.

Morris Brothers has been out of business for 12 years, approximately the lifespan of its most loyal clientele; two years before it closed in 2007, Amazon launched its online ordering service, which, just 10 years later, dominated 6.6% of the clothing market. The Upper West Side is even more hyper-gentrified than it was a decade ago, with more and more small businesses succumbing to chains, and institutions from the All State Cafe to Dorothy Parker's house being driven out, like Morris Brothers was, by rising rents. Still, some things don't change: rowdy groups of teens can still be found loitering outside the GameStop on 84th Street late on weekday afternoons, the Juicy and Ugg labels replaced with Supreme and Nike. Even without the legacy of Morris Brothers dominating that leafy stretch of the Upper West Side, adolescence remains as branded as ever.