Zepherina's Sustainable Wonderland
The young designer's capsule collection for Urban Outfitters features antique and vintage textiles that are perfect for rainy days and introspection.
Renea LaRiviere's capsule collection for Urban Outfitters as Zepherina is a love letter to New York City. Shortly after launching her first ever Dream Room at Café Forgot, the young designer suddenly found herself, like so many others, moving back home. LaRiviere is from Western Massachusetts originally, but has lived and worked in New York City for over a decade. Back in New England in a rented studio space with tons of light and lots of space, she began to conceive of a collection that was a marriage between her love for going out in New York, and the beauty of where she grew up. The resulting collection, which was made sustainably with vintage and antique fabrics, is the sartorial equivalent of a best friend's couch, or a postcard from the Berkshires. It's perfectly whimsical, chic, and totally wearable. GARAGE spoke to LaRiviere about her process, why she loves New York, and more.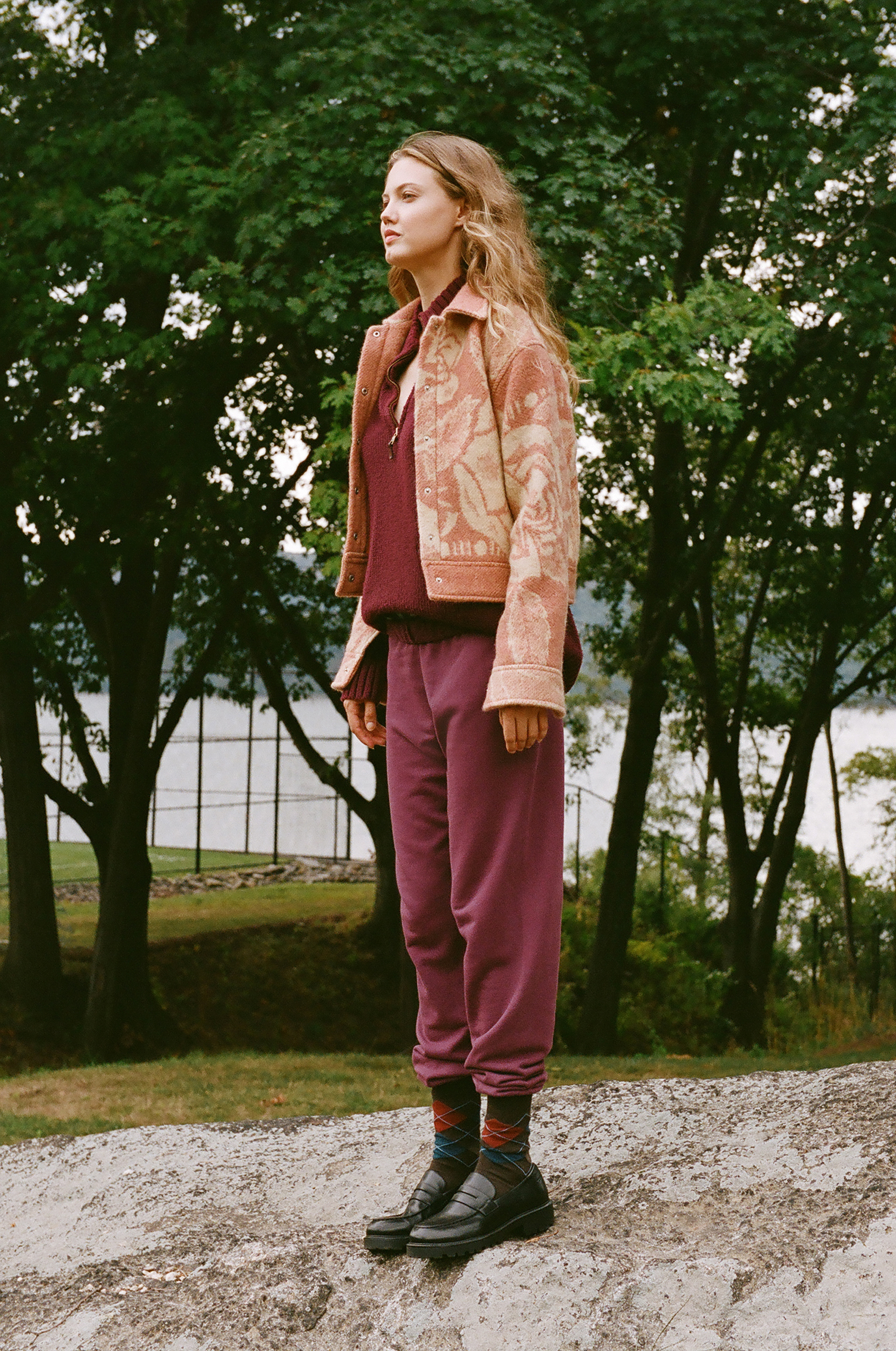 How the past couple of months of your life have been creatively?
It's been pretty wild, different than it's ever been. I've been finishing the Urban Outfitters collection, and then also I'm working on some new pieces for Zepherina. The past few months I've been working from what I did before quarantine, and that was the Dream Room at Café Forgot. I've made prints out of [things in the room], which will come out more as a drop. I take everything day by day.
Can you tell me a little bit about how being social and like having different life experiences is essential to your work?
My first roommate was my first friend in the city, and we would go out all the time and dress up in all this glamor and fun. It started out with her as sort of like a muse, and what we would wear, and where we would go so that's what we used to do socially all the time, just like go out dancing. Whenever I meet someone through a friend or a friend of a friend or just like some sort of director of a museum I get really inspired.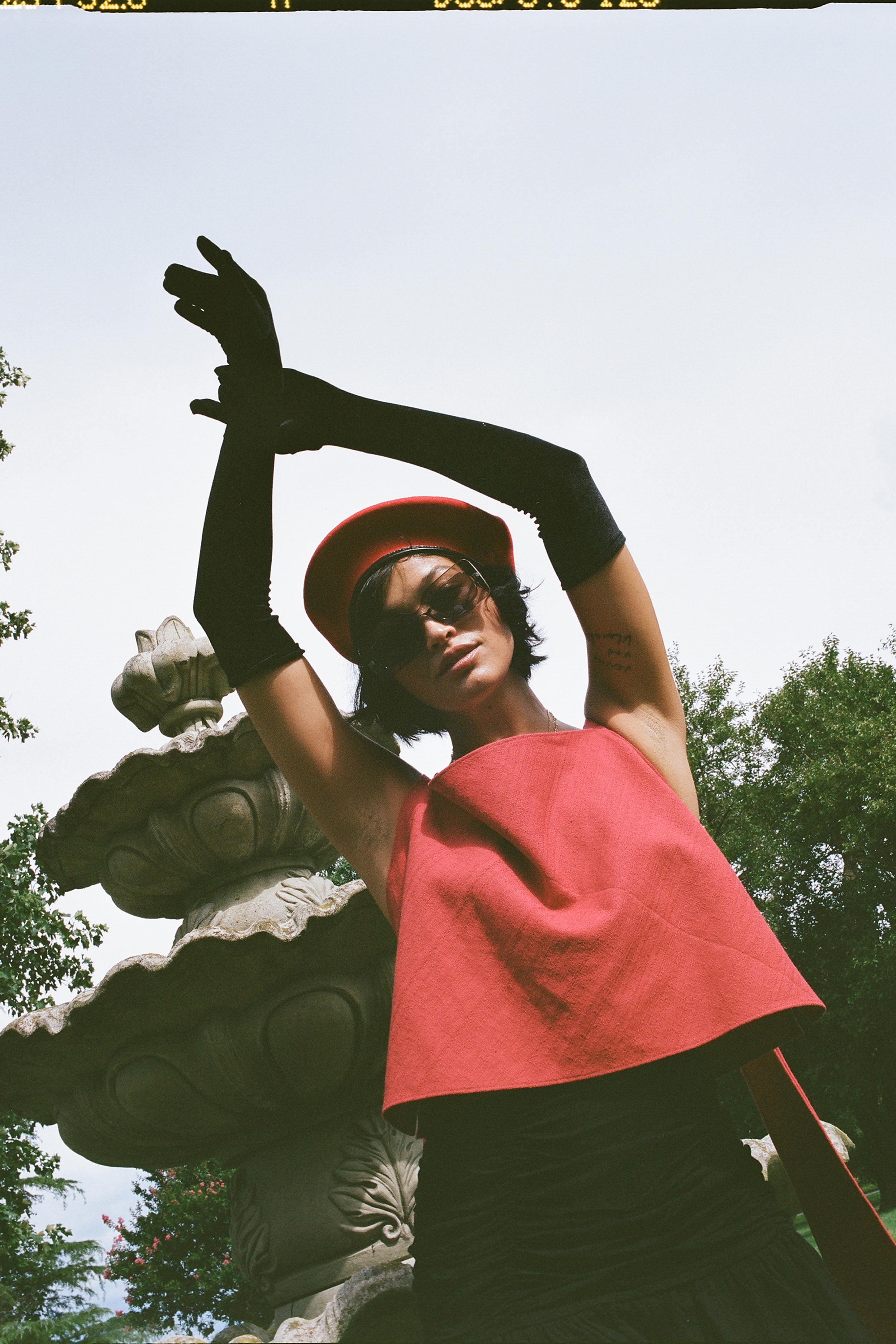 Tell me about this Urban collection and how all of these different functions of your process came together on that.
I moved home for two and a half months, and I rented a temporary space there and continued the Dream Room, [and] then Urban reached out. I wanted to take that emotion of everything I've experienced in New York, and [transform those thoughts] into color, textile, print. I even created a bag, it's a mini bag with a bow on it [that] you [can] only fit like a cell phone, a few credit cards, maybe a cigarette. The bow comes from antique horse ribbons, which goes back to that Massachusetts heritage. I sourced almost all the textiles in Massachusetts.
So you were making this entire collection mostly in Massachusetts about your love for New York. Tell me about how those two things came together.
It's for Urban Renewal, so they only use vintage textiles and I took it as an opportunity to push that because it's always the textiles that really start the collection. The collection is [full of] things that I would want to wear while traveling, or in upstate New York, after getting off the train from Grand Central, like less of a party dress. I thought about how the customer is always going to have the Zepherina party dress, that she'll wear over and over again and then hopefully she'll pass it on, like an heirloom piece, but this is more of the everyday piece.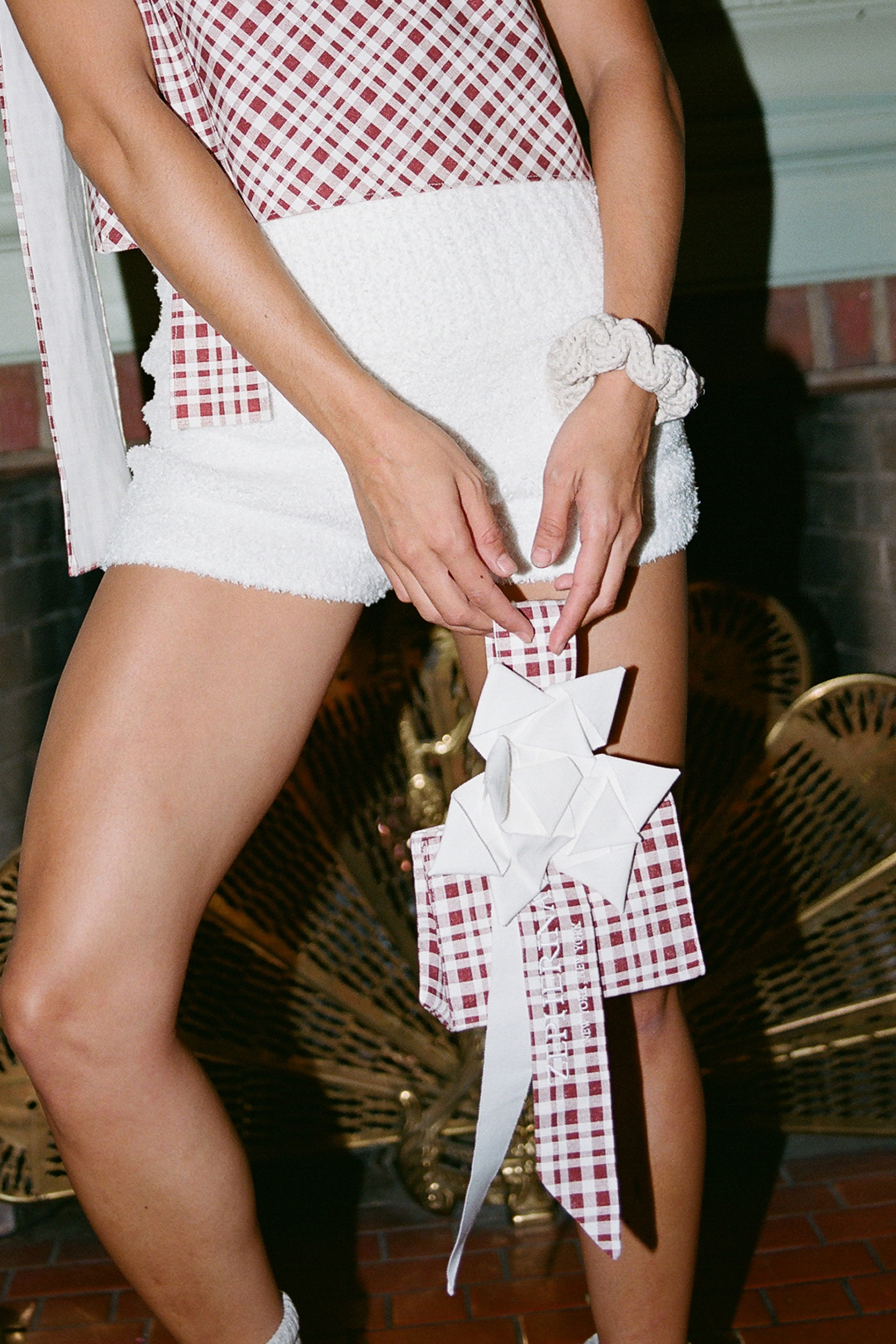 How do you feel now that the collection is finally happening and people are going to see it.
I'm really excited because it's a collection that is really me. I'm really excited for people to see this other side of the Zepherina brand. A Zeph girl is someone who wears a silk dress to the grocery store if she's moody. These are more like play clothes, [like] cotton pieces you could take in the shower with you. A casual, playful vibe.