All images courtesy of Eduardo Luque
Life at the Museum: Dreaming of Luis Barragán's Casa Gilardi
How the family living in Barragan's last home embodies the architect's design philosophy.
All images courtesy of Eduardo Luque
Located in an idyllic section of Mexico City's San Miguel Chapultepec neighborhood is Casa Gilardi, Luis Barragán's final project completed in 1978 and where Martin Luque and his family have lived for over forty years. Housing the offices for the advertising agency owned by Martin and his business partner, Pancho Gilardi, in its first years, Casa Gilardi, with its blunt minimalism and monastic solemnity, was a Mad Men's dream. When Gilardi passed away not long after in 1995, Luque moved in, and has lived there, with his wife and children, ever since. By living their normal lives in their home, the Luque family has embodied the "architectural humanism" central to Barragán's design philosophy.
The year was 1975 when Martin and Pancho first approached Barragán. Martin and Pancho knew of the architect because of their involvement in the nationalist art boom sweeping Mexico at the time, of which they considered Barragán the crown jewel. At seventy-four years old, Barragán could not understand why two bachelors, barely over the age of thirty, would ask him for a commission. In full-blown retirement, and still five years away from winning the Pritzker Prize he remains Mexico's only recipient–Barragán accepted a meeting with the young men out of simple curiosity. He hadn't even had a construction crew for a decade. When Barragán turned them down, Luque and Gilardi tried asking an architect friend to make them something in "Barragán's style," a request that was similarly denied.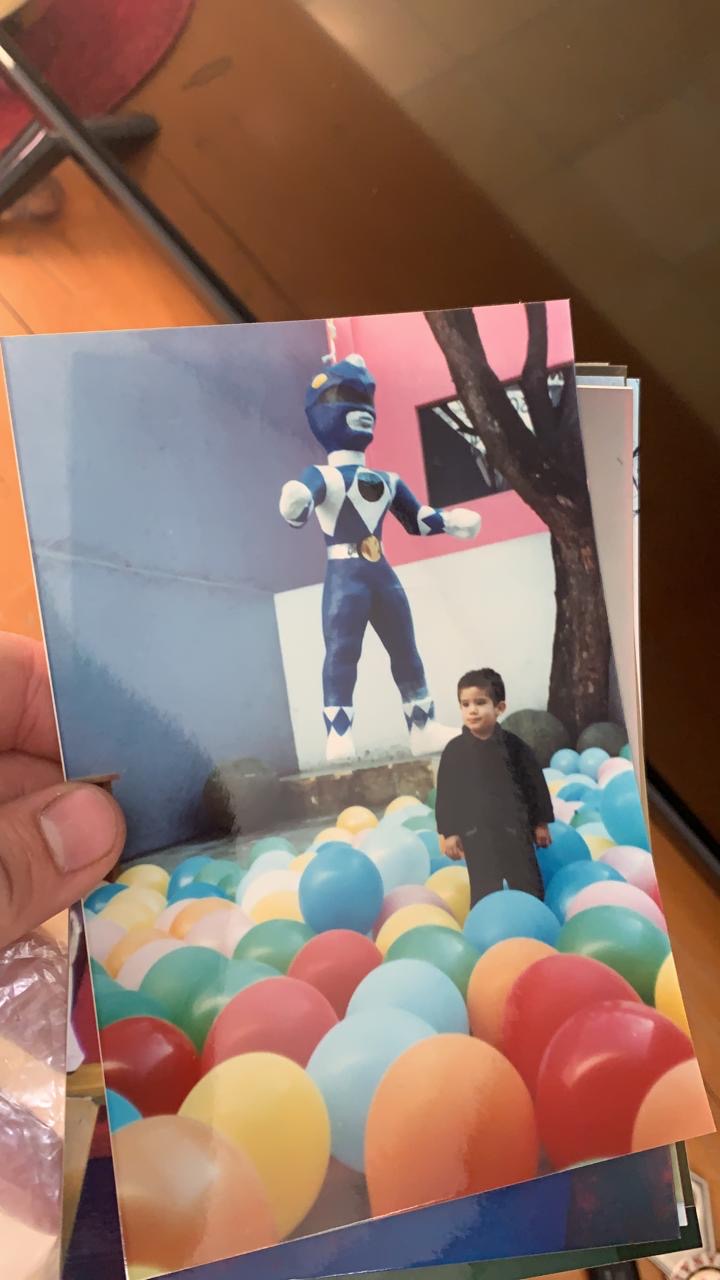 A year later, Emilio Ambasz, Curator of Design at the Museum of Modern Art, flew to Mexico in preparation for Barragán's first American solo exhibition. Needing to give Ambasz unedited work, Barragán reconsidered Luque and Gilardi's commission. He called up the boys' ad agency and requested to visit the site alongside Ambasz; after seeing the jacaranda tree standing in the middle of the property, Barragán famously agreed to take the project, on the condition the tree not be cut down. Having one time lent its branches to the boys for climbing, the tree is still the heart of the house. Enormous, it emerges from the patio's limestone floor with full force, gracefully littering its lavender petals into pools of confetti every spring.
After living there for twenty years, the family opened Casa Gilardi for tours in 2000. Now, Eduardo, the youngest of the three Luque sons, manages the house's public life. Eduardo says many people come to the house looking for things they thought they already knew. Referring to the bright pink wall that is synonymous with Barragán's style, and that has also become a must-Instagram post for those who visit Mexico City, Eduardo describes how people ask: "'Oh, that's the wall? That's the pink wall?'" In a way, Eduardo is like a celebrity publicist–not only does he manage the house's schedule, but he also debunks many of the preconceptions the public holds about it. As if it were a public person, guests think they know the house. "My father never idolized the house," Eduardo explains, "For us, it has always been more about enjoying the space than debating concepts."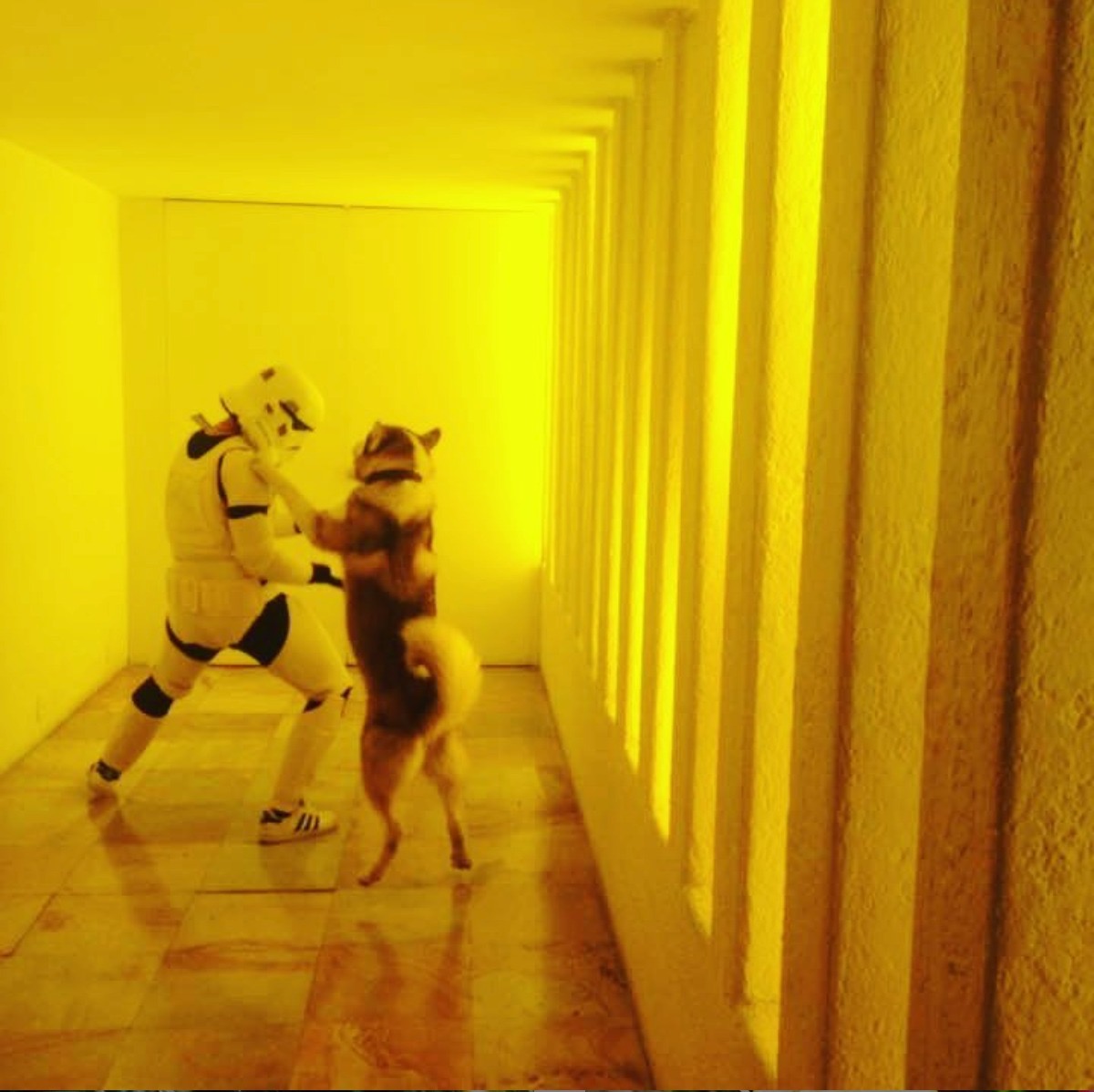 Eduardo isn't interested in puncturing these ideas just for the sake of it, though. As Eduardo guides visitors through the iconic interior, he points out details belonging to a real-life house: the broom closet on the verge of explosion. The spot on the bedroom door where one of his brothers once stuck zodiac-themed stickers. The reflecting pool where Eduardo and his brothers learned to swim. The famous yellow hallway–and where the boys played soccer–while bathing in golden light. He does this because it's important for him to bring the public's imagination down to earth, as he tries to guide visitors to discover something new.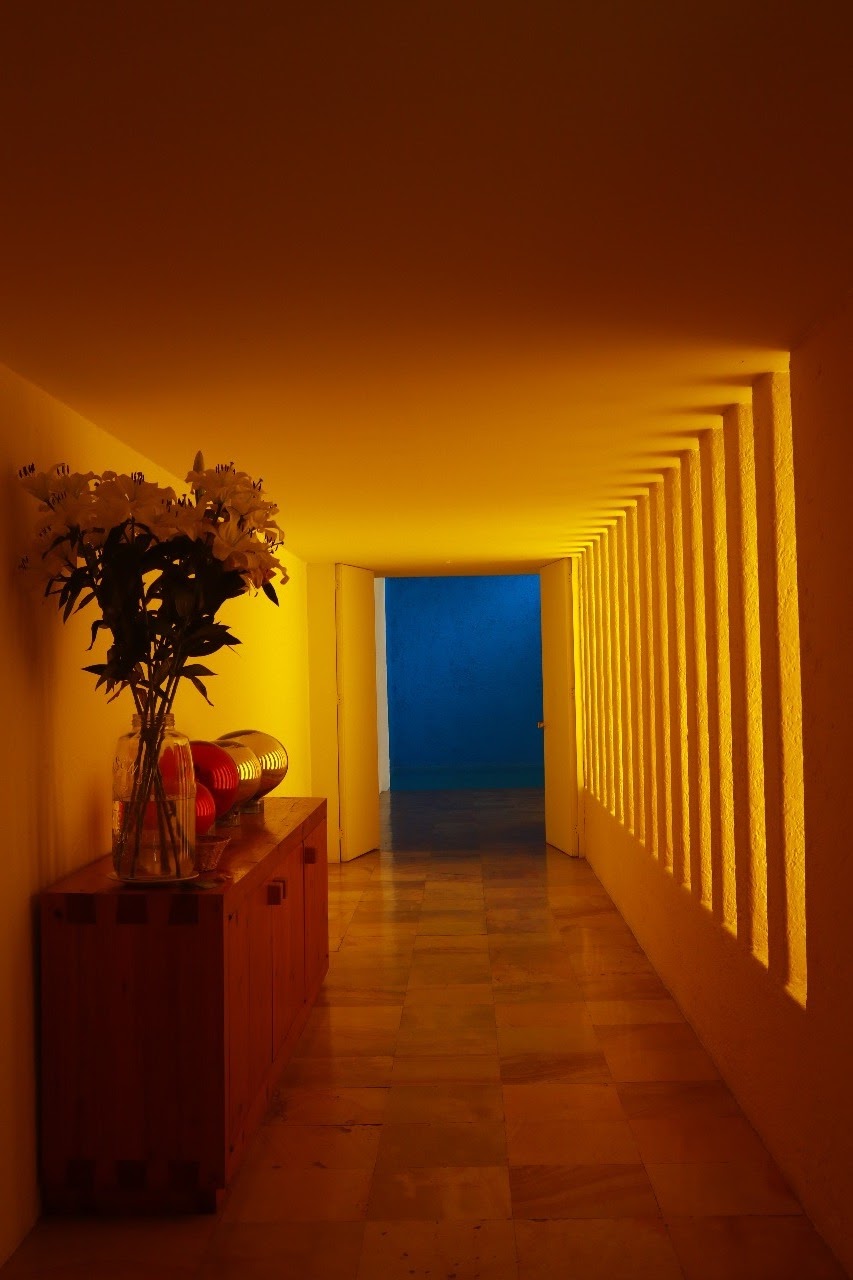 Imagining that anyone could have routine fights with their parents, or do their homework, or have a bedtime inside a space that serves as a reminder of the meaning of the word perfect is practically impossible. But Eduardo insists this was the place where those things actually happened. In fact, for the Luques, breaking with the idea that their house can ever been a museum is a central part of their message to the public. "Our house wasn't common, but it was normal," Eduardo explains. "It was never, like, 'wow, what a beautiful chair – but no one sits in that chair.' Architects come to our house and see it as a museum. But for us, that isn't correct. It was made to be used."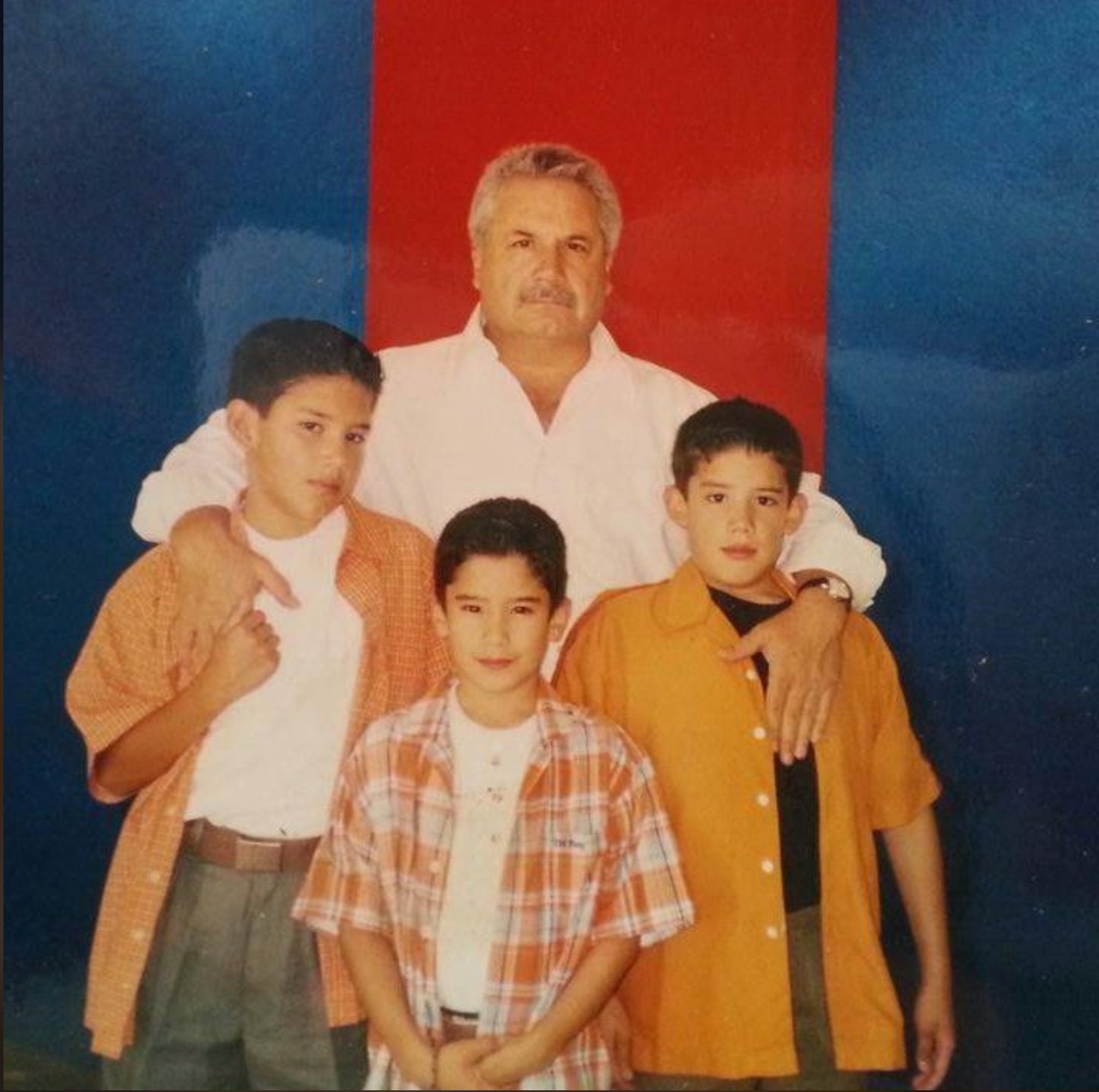 But why is it important to break from the idea that their house is a museum? "Our generation is obsessed with images. We think we understand what Barragán's works are like just from seeing the picture," Eduardo answered. "People become obsessed with the idea that pans have never been in use, that kid's toys have never been thrown in some corner, as if it wasn't a real place. Sometimes, visitors don't understand real life. The success of a house shouldn't be based on a catalogue – it should be because it has life, it has essence from the people, from the daily experiences, from daily activities. If we don't understand what it is to inhabit, then we don't really understand architecture."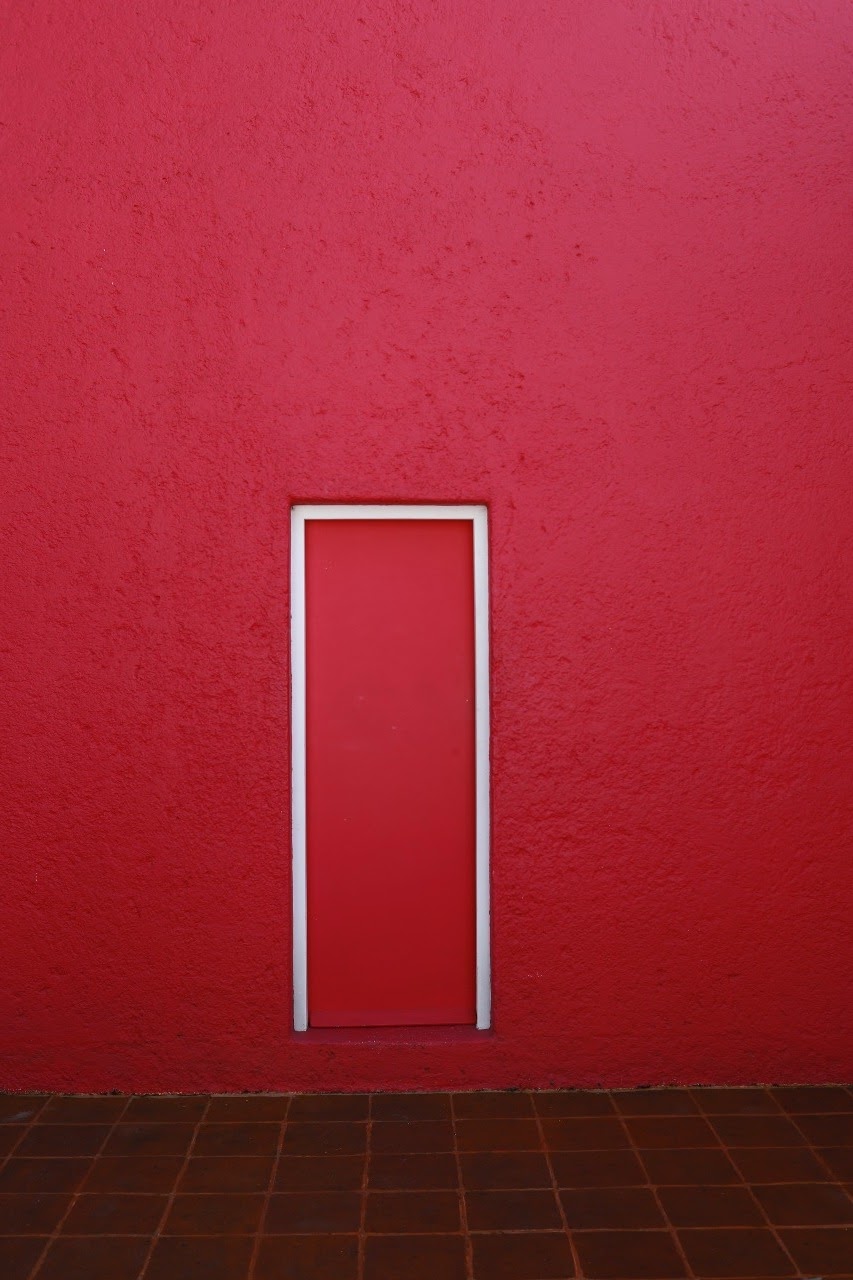 It's hard not to feel a little jealous of Eduardo. Yet, Eduardo negotiates the privilege with grace. "Nothing compares to experiencing the house in a real way," he says, without a hint of pretension. There remains no doubt that the Luques are as in love with their house as ever. Eduardo talks about his home in a way that's so honest, you let yourself begin to imagine what it would have been like to have grown up there. Luckily for us, the Luque family is willing to share.
Tagged: