The best collections this season faced ~our current time~ head-on without abandoning their sense of fantasy.
The fall couture collections took place this past week, the first season in a post-Covid world that for a while, no one was entirely certain would happen. If you can recall, the Europe and the United States started to slowly shut down right after the fall collections were shown in Milan and then Paris early this year. That was the last time I thought about fashion, but in the meantime I have thought a lot about why I have not been thinking about fashion lately. The reasons are many (and many of them are obvious), but a main one I think, and I diagnosed myself with a lack of imagination—a brutal assessment, but also a truthful one. After all, what is fashion if not fantasy? The act of looking through a fashion magazine, of looking at a runway show, is the constant act of imagining yourself as—a parade of "I would wear that to a party/I could wear that to work/that's so me I would wear that anywhere" and "I wish I could pull that off/I would never wear that/who would ever wear that?" The aspiration requires situations. But now there are no longer situations. Once I stopped being able to imagine myself out in the real world, stopped thinking about this ideal version of me, looking at clothes suddenly feels the same as looking at beautiful fish in a bowl. They are there, they are beautiful, so what?
Could I ever find pleasure in fashion again? Looking through the couture lookbooks and watching the collection videos this week though, it all started coming back. It all started with Schiaparelli's short collection video, which takes us through a day in the life of Daniel Roseberry, the Maison's creative director. In it, he leaves his house—he's currently in New York City—and walks through the mostly empty streets of Manhattan to Washington Square Park where he sits down on a bench and begins sketching. Roseberry is a talented illustrator—among many other things!—and seeing him so easily draw a shoe (covered in hair and worn as a hat), a jacket, a suggestion of motion from a squiggly line, was so joyful it almost brought me to tears. The act of going out into the world, seeing beauty, and being inspired by it seemed almost miraculous.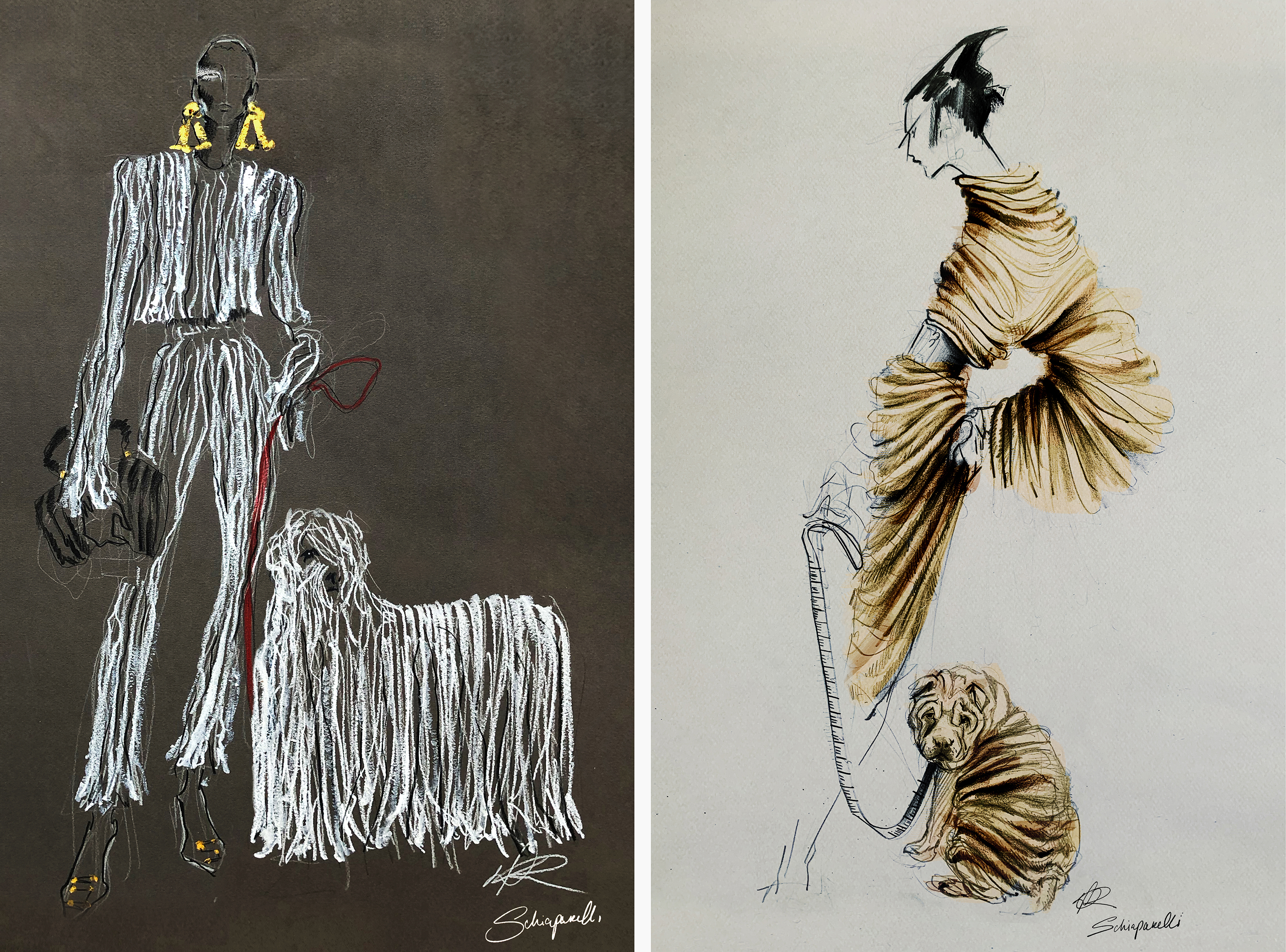 As such, Schiaparelli showed no actual garments this season, instead, releasing the images of Roseberry's sketches. Immediately I was drawn to two sketches likely inspired by dogs out for their morning walk. They reminded me of that famous scene early on in the 1961 version of 101 Dalmatians, where the women walk their little look-alike dogs. In one of his sketches a woman walks a Shar Pei while wearing a loose, oversized, pleated cropped top and matching skirt in knit faux fur—a glamorous alternative to a matching sweatsuit but just as comfortable. In another, a shaggy Komondor dog inspires a silk and wool jacket and trousers ensemble, worn with gold door knocker earrings. It's Elsa Schiaparelli's cheeky surreal spirit making an appearance in an unexpected way. It's absolutely delightful.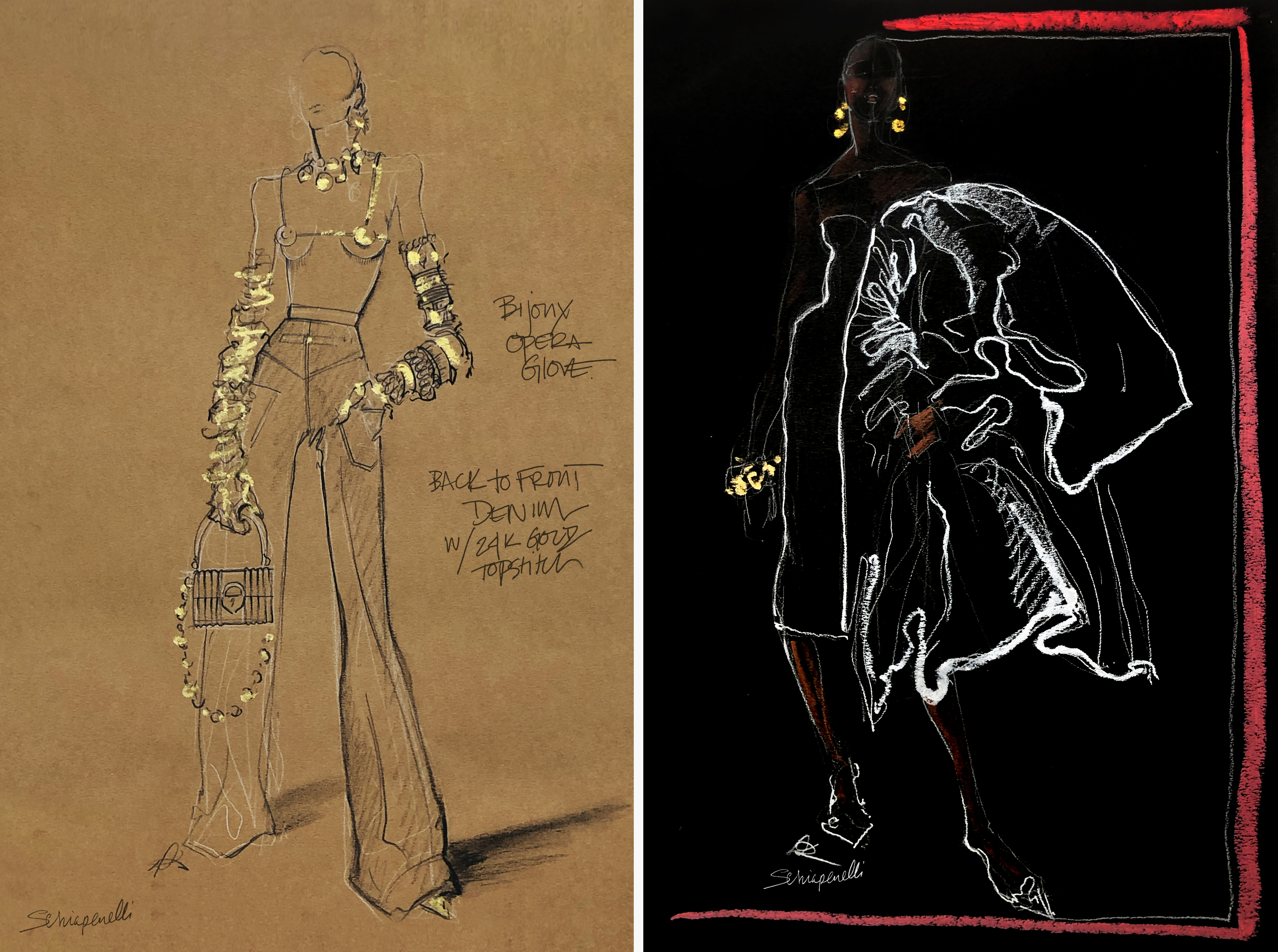 But it wasn't all doggy fashion (not that there's anything wring with that!) There were also "bijoux opera gloves," worn with a teeny bikini top and backwards jeans with 24k gold topstitching, a draped tuxedo jacket with a "padlock" closure, molded leather trenches, a half and half satin dress that would make Two-Face cry. Couture has never been about "being accessible," and yet the spirit of this collection seems so human—so connected with the rest of the world in that it exists only as sketches of the imagination, that I cannot help but fall in love.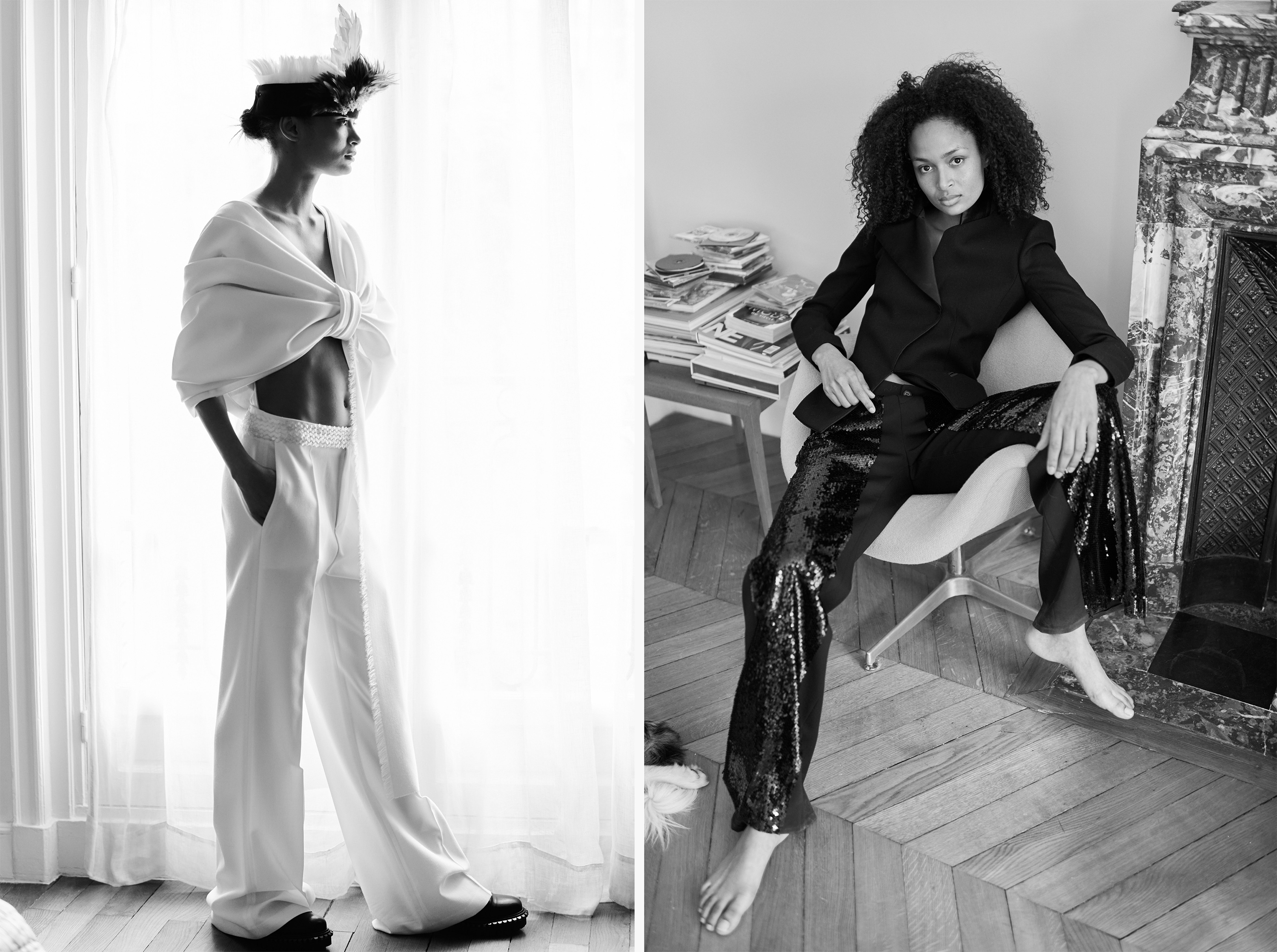 Bouchra Jarrar, showed a tightly edited eleven looks, all photographed on two models inside a well-manicured Parisian apartment with books and dogs and couches to jump on. My favorite look, a billowing crop top knotted at the chest worn with matching white trousers seemed like the most elegant equivalent to the sport bras and track pants I took to wearing early on during quarantine. Another look, with half-sequinned trousers and a tailored blazer with a bit of louche appeal worn by a model sitting "the comfortable way" on a chair, carries that same energy of "I'm wearing whatever I slept in last night," and yet of course no one would sleep in tailored couture separates. But looking at these clothes, there is a sense too, of having a shared life experience with Jarrar in the past few months.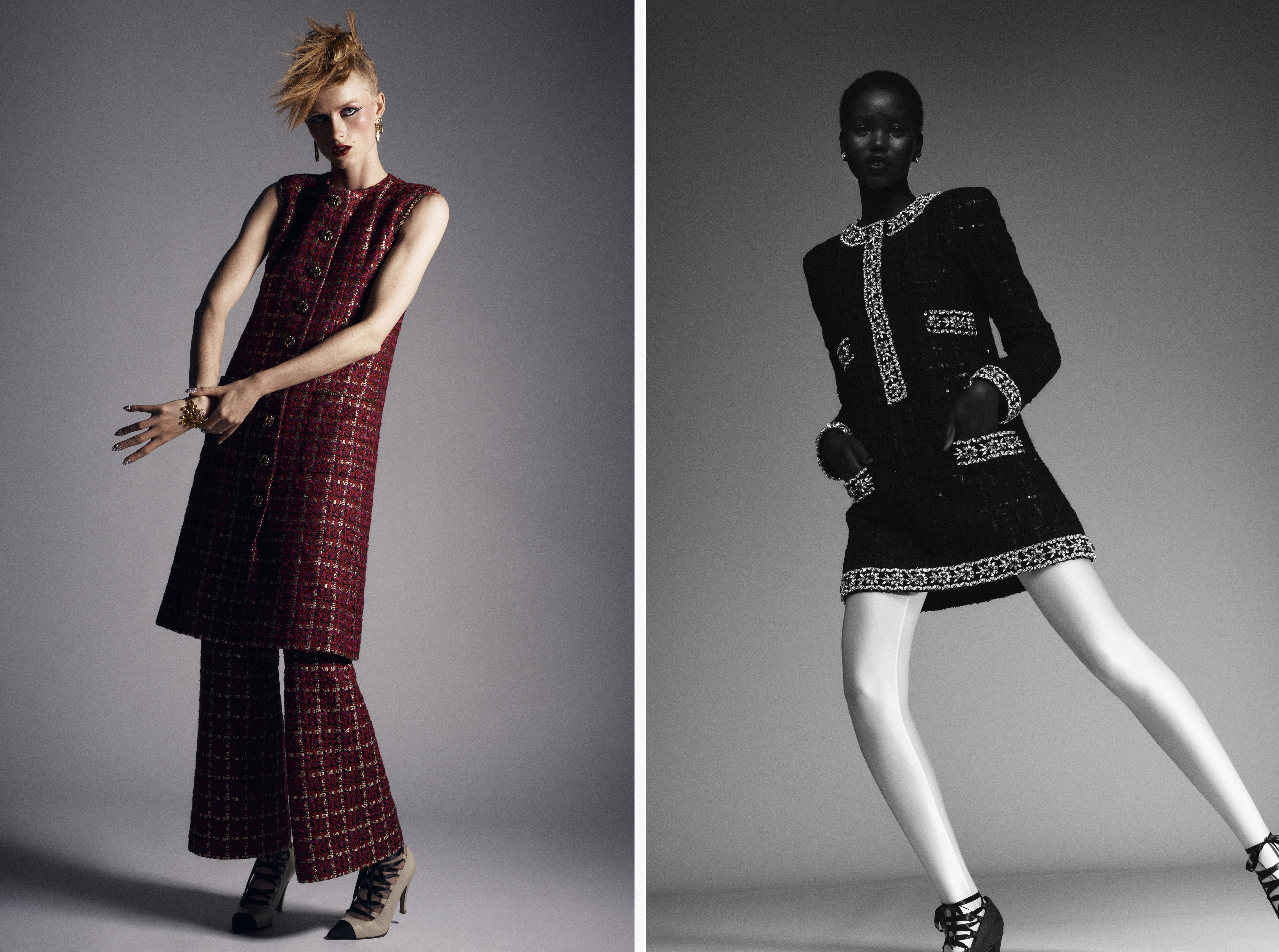 And then there's Chanel. The clothes themselves tell me absolutely nothing of what Virginie Viard has been feeling or experiencing these past few months—other than she was thinking about "a punk princess" and Karl Lagerfeld. And yet I realized that I loved them anyway. That there's a certain comfort in knowing that no matter what goes on in the world, the people that work at the Metiers D'Art, that embroider, and pleat, and make lace and shoes using the same traditional techniques that have been passed down from generation to generation to generation, still get to continue their craft. There's comfort in knowing that a Chanel tweed suit, whether in its classic incarnation of little jacket and mini skirt, or a long vest worn over flared trousers (my favorite!) will always be timeless.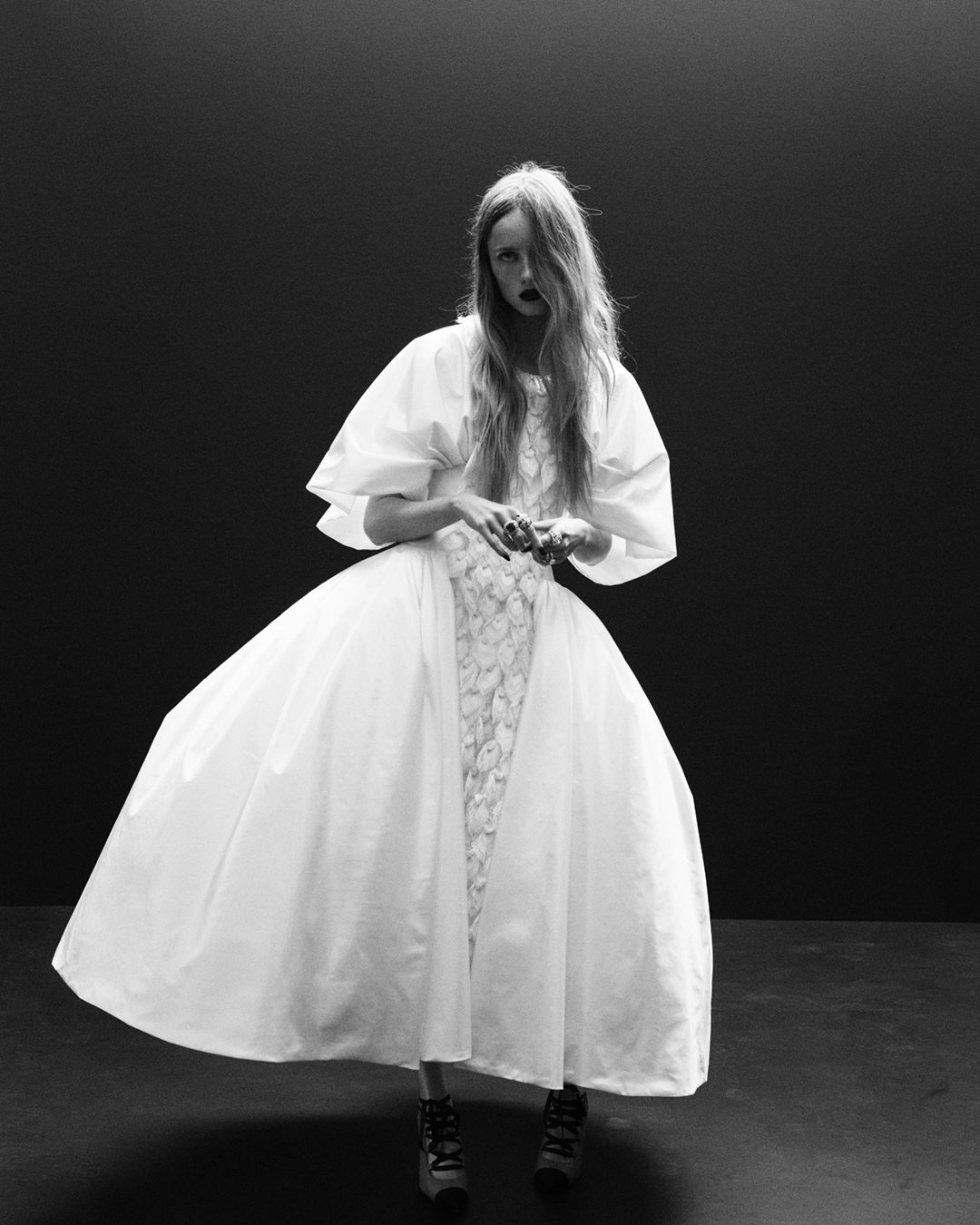 Then this white dress—a dream! Suddenly I see myself wishing, desiring. "I would get married in this dress," I think, despite the fact I'm already married. And just like that, the fantasy is back.