Collina Strada's Spring Collection Embodies Environmental Dadaism
Featuring babies, mothers, flower people, pop-punk, bikinis, and lots of vegetable dye. 
As I remain more or less in lockdown, I think a lot about the psychological phenomena that states that is is much more difficult to laugh out loud when you're alone. Apparently, one's ability to laugh is contingent on the people around you justifying that reaction to stimuli—hence laugh tracks on sitcoms, stand-up mics being shoved into small rooms, etc. When I watch my little movies in my little apartment all by my little self, the most that ekes out of me laughter-wise is the stray thought of "Oh...that's funny," without any shift to my stony countenance. According to that line of psychological thought, when a person is able to laugh alone, it shows either extreme mental health and inner confidence, or a complete detachment from reality. Both of which I oscillated between while watching Collina Strada's Spring/Summer 2021 digital fashion week presentation, Change Is Cute.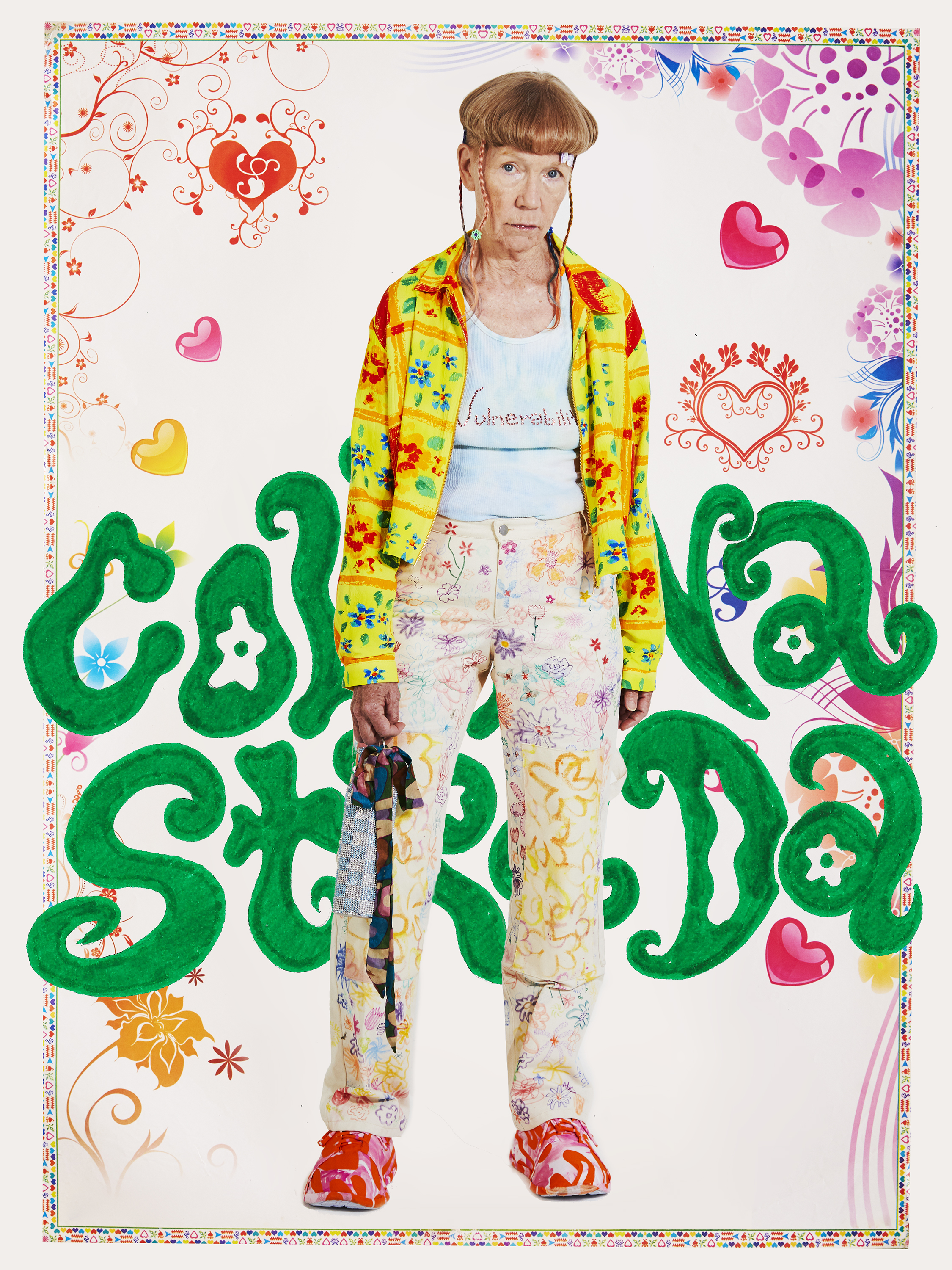 Once Collina Strada muse (and mother of frequent creative collaborator Charlie Engman), Rustee Engman came up on screen dancing stone-faced with a bedazzled shirt reading "vulnerable," it was over for me. Her mystifying irreverence and bold haircut lit up all of my serotonin receptors. Instantly I began smiling like a creepy idiot. The thudding music, made special for the show by one of its models, Angel Emoji, felt kind of pleasantly propaganda-y, repeatedly intoning "WE CARE A LOTTAAA WE WEAR COLLINA STRADA." When Sean-Kierre Lyons's "Flower Shawties" started gyrating hypnotically, I was ready to surrender myself entirely to the absurdity. I felt like I was a child watching Floop from Spy Kids. Into the finite abyss of my empty apartment, I surprised myself by letting out a full belly laugh.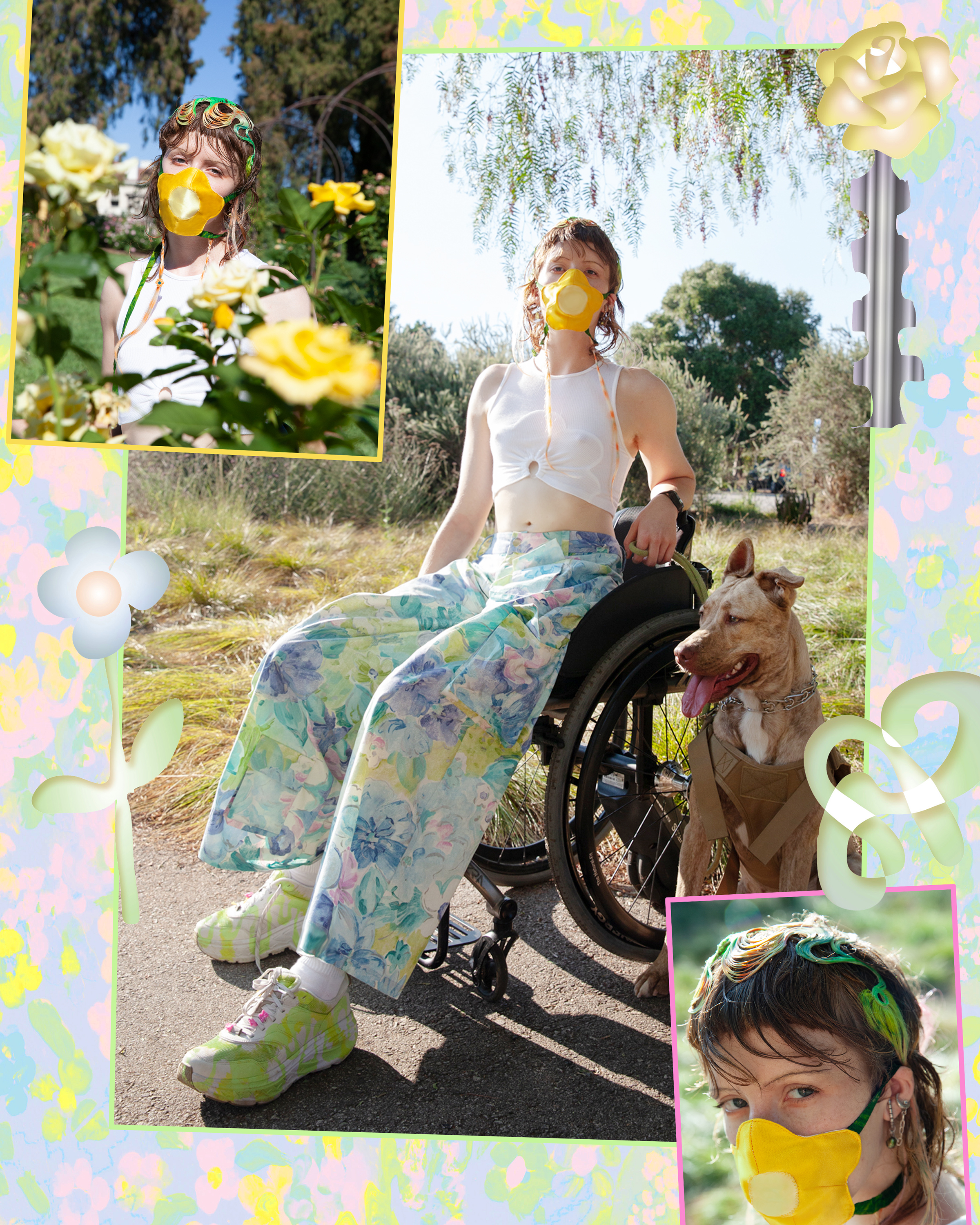 The video, just shy of 12 minutes, is a virtual playground. The models dance, fall down, leap-frog, gawk at each other, pogo-stick, all the while Lisa Frank-esque animations pop in and out of screen. When the camera pans away from a green screen and into real life, it switches to an iPhone camera, equal parts disorienting and comforting. The video culminates in a collage of lo-fi BTS footage with a pop-punky voice screaming, "We want leaders who make the world cleaner!"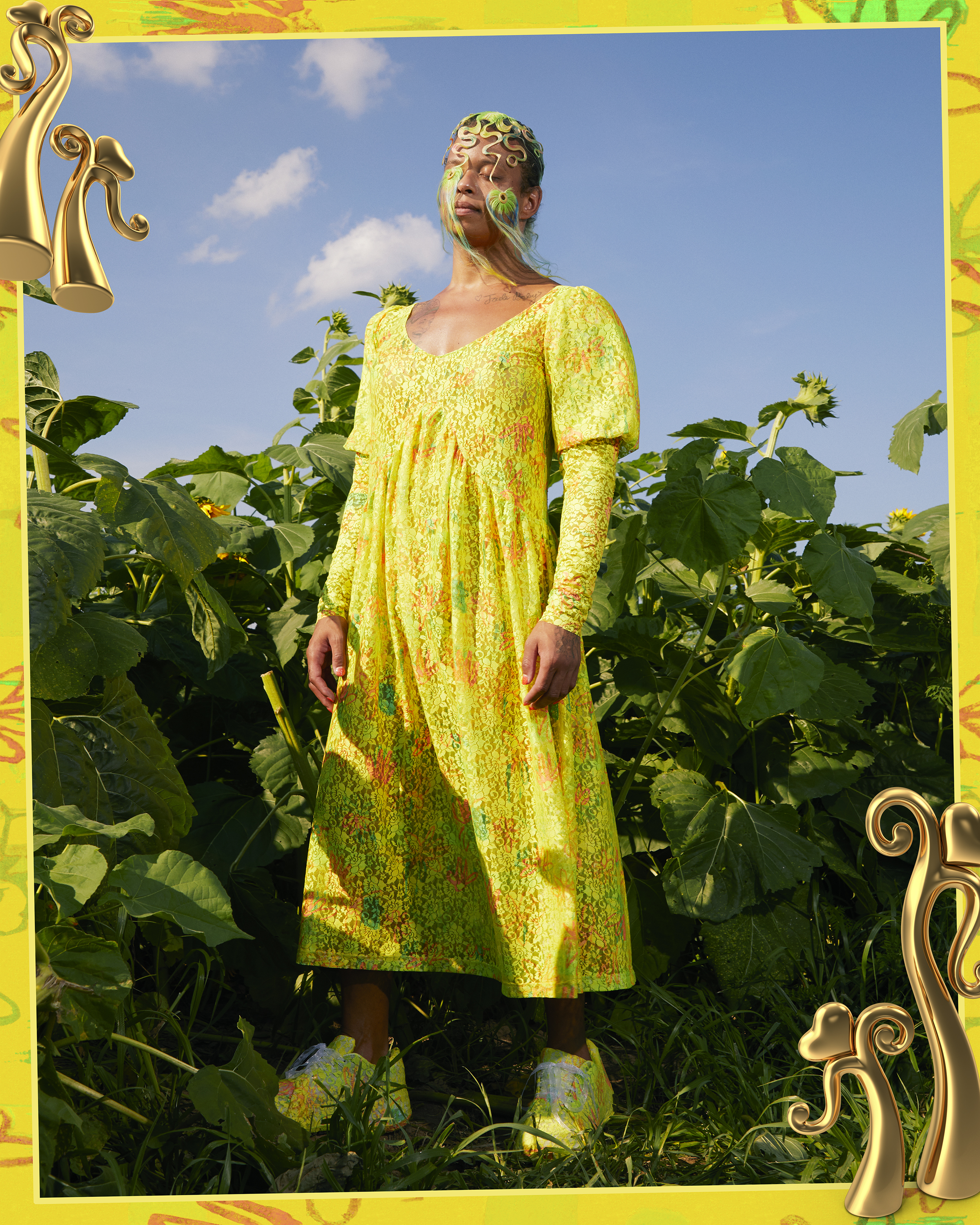 Thus, the show certainly is not about absurdity for absurdity's sake. The 100 Gecs-y soundtrack too has a message, "Ever since climate change/the world is not the same." I didn't even realize it, but the show was actually political! It was just candy-coated in brightly-colored poodles, an irresistibly cool pink bikini, and cheeky choreography. At the center of the show, though, is an emphasis on sustainable clothing and lifestyles, summarized with a wink by their semi-catchphrase, "Have a farm-tastic day!"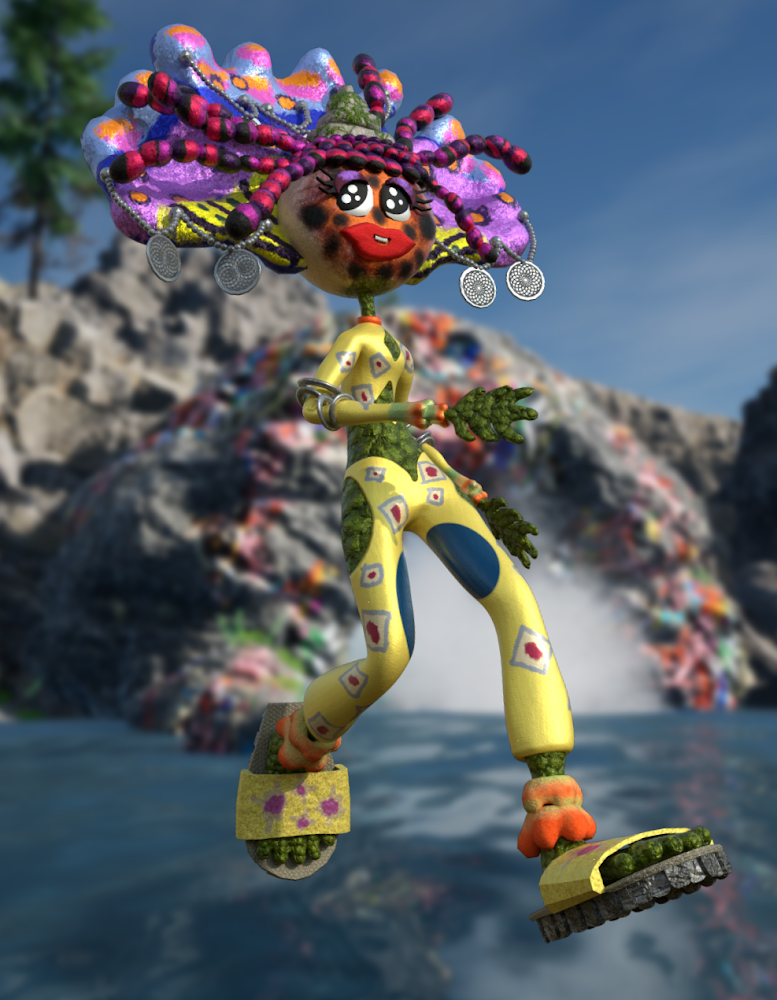 Sustainability isn't the brand's only political mission, though. Thirty percent of sales from many of their new products go directly towards G.L.I.T.S., the LGBTQIA grassroots organization with a focus on supporting the lives of Black transgender people. Lyons's flowery models are actually borrowed from his drawing series, "By Any Means Necessary," with characters inspired by Black folklore minstrel. Within the video, they are meant to represent "benevolent keepers of the forest, embodying a community rooted in resilience and reciprocity." In partnership with the artist, Collina Strada also hosted a benefit auction of custom t-shirts on their website benefitting G.L.I.T.S. and Lyons.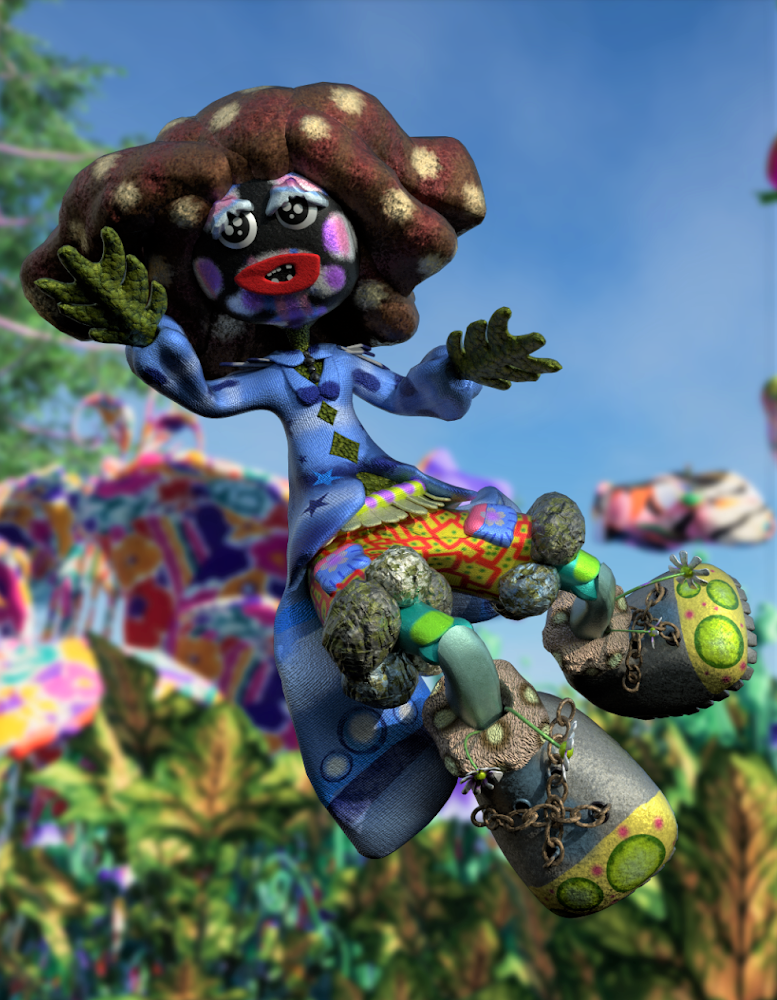 I think that's what Collina Strada's show got exactly right. It is so difficult to create political art without being heavy-handed or self-serious. They seemed to be aware that fashion at its core is based in beauty and joy, but inside that yummy NYC cool-kid package, they actually are committed to their messages and making the industry less harmful. The clothes themselves are playful and frenetically patterned, brightened with sustainable vegetable dyes, oversized and thus cozy-looking—armor for whats to come. Our collective capacity for dealing with the anguish and horrors of this year is diminishing, and as we look forward to a likely hellish election season, the show's mantra, "Frogs are cute but change is cuter/I wish it would get here sooner," will be playing in my head as I go forward, painfully clutching my new lime green rhinestone water bottle, smiling alone at the television screen like a maniac.

Tagged: