Hiroshi Sugimoto, Red and White Plum Blossoms Under Moonlight (diptych), 2014. Platinum and palladium print, 61.4 x 67.8 inches. Odawara Art Foundation
Hiroshi Sugimoto Travels Back in Time in These Lush New Photographs
Hiroshi Sugimoto's new photographs at the Japan Society follow the route taken by four 16th-century teenagers to limn the overlapping histories of Europe and Japan.
Hiroshi Sugimoto, Red and White Plum Blossoms Under Moonlight (diptych), 2014. Platinum and palladium print, 61.4 x 67.8 inches. Odawara Art Foundation
Time and the arc of history have preoccupied Hiroshi Sugimoto over the course of a long and varied career, and they're central themes in the artist's new exhibition at the Japan Society. At the heart of the show—which includes dark, velvety architectural photographs of churches, and of Lorenzo Ghiberti's 15th-century bronze carvings of biblical scenes, the Gates of Paradise, from 2015 and '16, as well as one of his seascapes—is one of the earliest encounters between Japan and the West: In 1582, four teenaged Japanese seminary students were sent on a mission abroad to meet the Pope. They were gone for some eight years, stopping in Rome, Venice, and Florence before returning to Japan. Sugimoto followed in their footsteps, taking photographs of architectural sites they would have visited.
Sugimoto is a Renaissance man with a prodigious intellectual and artistic appetite, and a number of other projects all came to fruition this fall as well. His Odawara Art Foundation outside of Tokyo opened in mid-October after a decade of planning; his Noh play, Rikyu-Enoura, about a 16th-century tea master, will be performed at the Japan Society November 3–5, and solo shows of his work open at Marian Goodman Gallery in Paris (October 28–December 2) and London (October 26–December 22). Jean Dykstra spoke to Sugimoto at the Japan Society, where his photographs are being exhibited along with a 17th-century Japanese scroll, a 16th-century bamboo vase, and a 13th-century pyx (used to carry the Eucharist, or the bread, in the Christian communion ceremony), among other antiques, some of which are from Sugimoto's own collection.
GARAGE: What was the genesis of this project?
Hiroshi Sugimoto: As part of my theater series, I decided to photograph European opera theaters. These days, even opera theaters have video screenings, so most are equipped with screens. At the Teatro Olimpico in Vicenza, I found the story of these four Japanese boys; there was a fresco painting and the owner of the theater pointed it out.
Did you know the story of the boys, known as the Tensho embassy, before?
I knew about the four boys, but I didn't know the details. I didn't know that they went to Vincenza and many other places, and that they were also welcomed by the pope at that time. I'd already photographed some of the places they visited, like the Leaning Tower of Pisa, but I felt like I was guided by them, asking me to follow in their footsteps.
What was it like to imagine seeing these buildings through their eyes?
Amazingly, not so much changed. In my mind, I projected that I was one of the boys, and this 400-year gap just disappeared. You were born in Tokyo, went to school in California, and now you live in New York and Tokyo. Do you see your own history reflected in the boys' story at all?
Well, [laughing] compared to going to California in the 1970s, going to meet the pope in 1585 is a little different! But going to a different culture and civilization, I had the same shock when I moved to California from Japan. And [for them] that first encounter with the west must have been an amazing experience.
They were gone for eight years, and when they came back, Japan was beginning to close itself off from west.
Japan totally banned Christianity; the boys went from heaven to hell. They were so celebrated when they were sent out from Japan, with a statement from the feudal lord of that time to the pope, but a few months after they were sent out, the feudal lord was killed, and the political situation started changing quickly. When they returned, they had few choices—either abandon your religion, exile yourself outside Japan, or be tortured and killed.
How did you wind up photographing Lorenzo Ghiberti's Gates of Paradise?
This was a coincidence. I was commissioned by the church to photograph the door. [But then it was as if ] the four boys asked me, they knocked on my door. I'm sure the four boys saw Ghiberti's original pieces. Probably at that time, the panels were shiny and the gold leaf remained; it was maybe 100 years after Ghiberti made the famous door. The first time I saw it was twenty years ago, and the original was exposed to the air and it was almost black, but still beautiful. Now they spent nearly 20 years polishing it and got it back to its original shiny golden surface, which I don't like so much.
So you brought them back in time, in a sense, in your dark photographs of them?
Yes, I brought them back with 400 years of patination!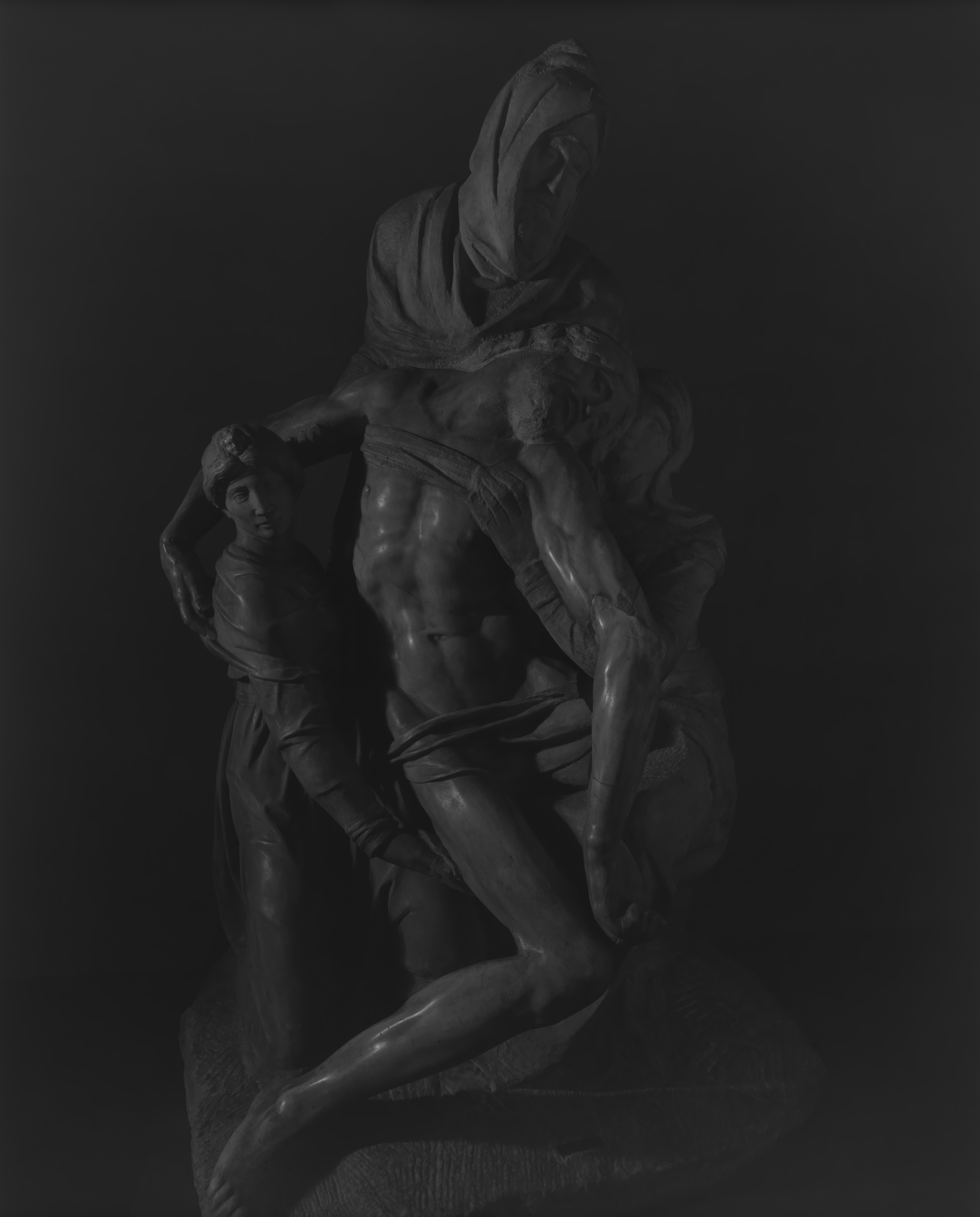 You've just opened your Odawara Foundation outside of Tokyo, a nonprofit art foundation with a gallery space a tea room.
After twenty years of planning and ten years of construction, finally I'm able to open it. I'm amazed myself, I never thought it would open.
The Enoura Observatory is also part of the Foundation. Why an observatory?
Because what humans did when they gained consciousness was to confirm the position of themselves on the earth—which direction the sun comes up in the winter solstice, and exactly one year later, the sun comes back to same point. That sense of the time—to bring back the ancient memory of human beings, that is the mission of the foundation.
Much of your work has a spiritual or religious aspect. Are you a religious person?
I don't practice any religion, no. But art and religion come from same roots. When human consciousness was raised from an animal state, the mind was created with a religious feeling. But as we developed into a modern society, humans lost their consciousness of god or religion. Because of science, everything can be explained so you don't have to believe in god, and the mysteries are disappearing. But actually the mystery remains, I think. What was the human mind in its original state? That's my curiosity. I see things the way people used to see them. These 16th-century Japanese boys first seeing Europe—this is a vision we can share with them. My photography works as a time machine.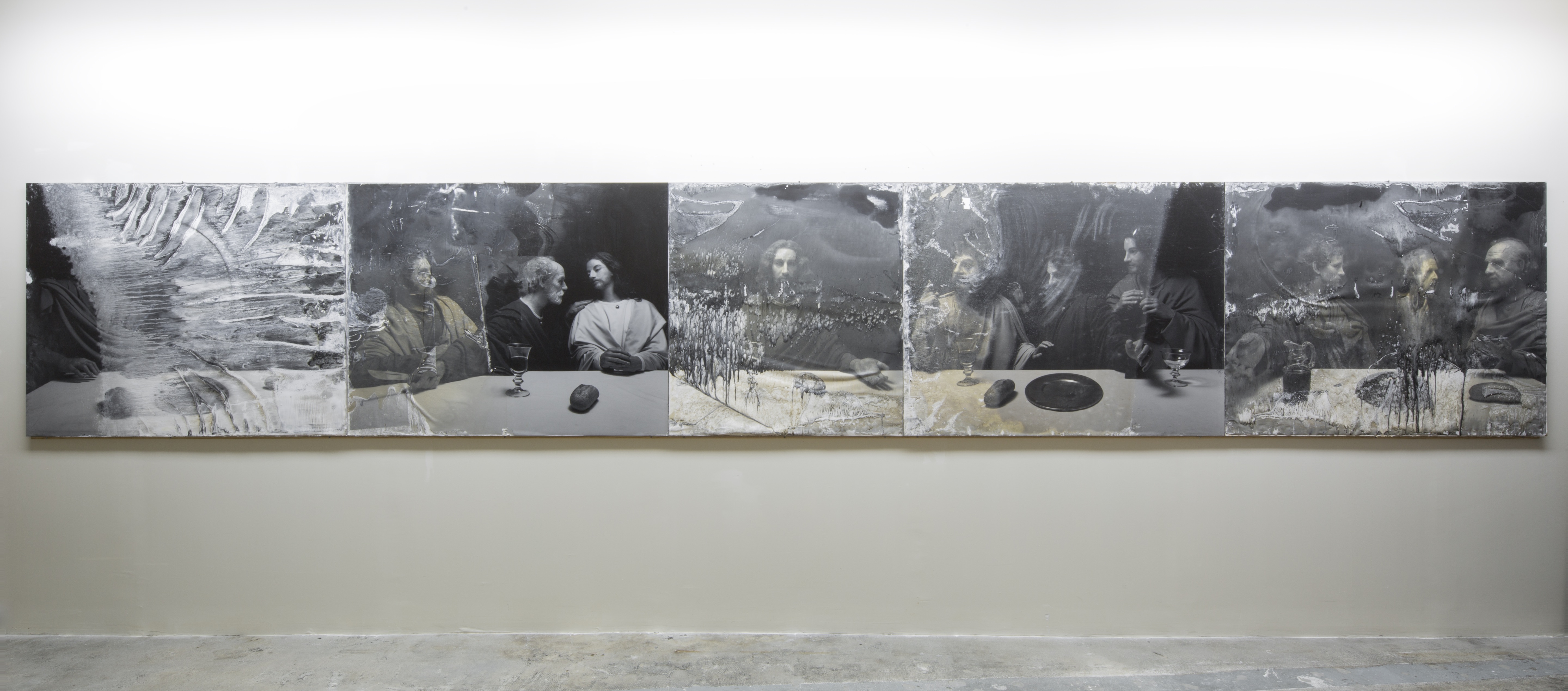 Jean Dykstra is Editor of Photograph Magazine.
Hiroshi Sugimoto: Gates of Paradise is on view at the Japan Society, New York, through January 7, 2018.