A Fashion Photographer Throws Body Image Concerns—and Clothes—Out the Window
What are you saying under all those clothes? A new book, "Naked Britain," takes a naked look.
Not to oversimplify things—though why not? It's Friday!—but you might say that the fashion industry's two obsessions are body image and clothing. So what happens when a fashion photographer removes both from the equation?
That's the starting point of Amelia Allen's new book, Naked Britain, out today—though "tasteful nudes" draped in a single string of diamonds are far from the endpoint. "I wanted to step away from the conventionality and pressures that surround a typical fashion shoot and also from social media, and the retouching and considerable behind-the-scenes efforts to create the 'perfect' photograph," says Allen. In that process, she discovered naturism, the cultural lifestyle in which a community lives, works, socializes, parties, fights, laughs, and makes up—in the nude.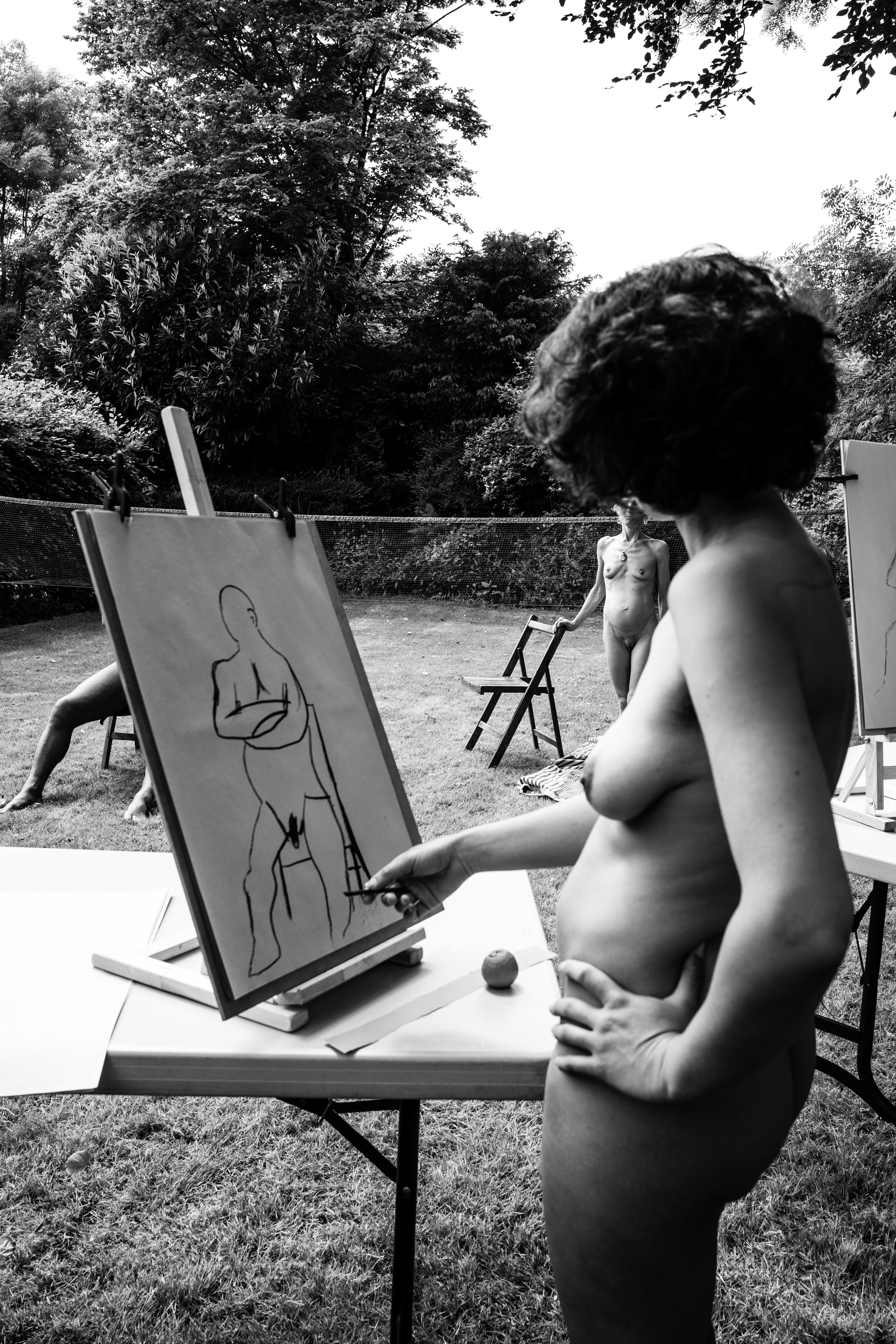 The project, which Allen photographed over a period of two years, also allowed the photographer to challenge the stiff-upper-lip British attitudes towards nudity. "I felt that as a female British photographer…here the attitude towards nudity was that it was distasteful or unsightly unless it [was] for sexual reasons, pleasure, or editorial," Allen says.
"There was a double standard: it was okay to see a woman with perfectly round, perky breasts on the side of a phone box or on Instagram, but a mother breastfeeding in a café was offensive. I decided to photograph the most British scenarios like the pub, tennis, the waterpark, bike rides, discos, festivals, museums, and people doing everyday tasks without clothes on." The subjects look remarkably joyous, at ease in a way rarely seen in the highly constructed orbit of fashion photographs. After a few minutes looking at Allen's images, to look at fashion photographs, red carpet images, or "candid" snaps from the highly manicured world of streetstyle, is to reveal how much clothing can actually encourage a strange feeling of remoteness. What are we hiding behind all those layers? Of course, there's not always something wrong with getting dressed—sometimes, it's even required by law!—but the guardedness that clothing allows us is apparent when you see the striking liberation afforded when nudity is the status quo.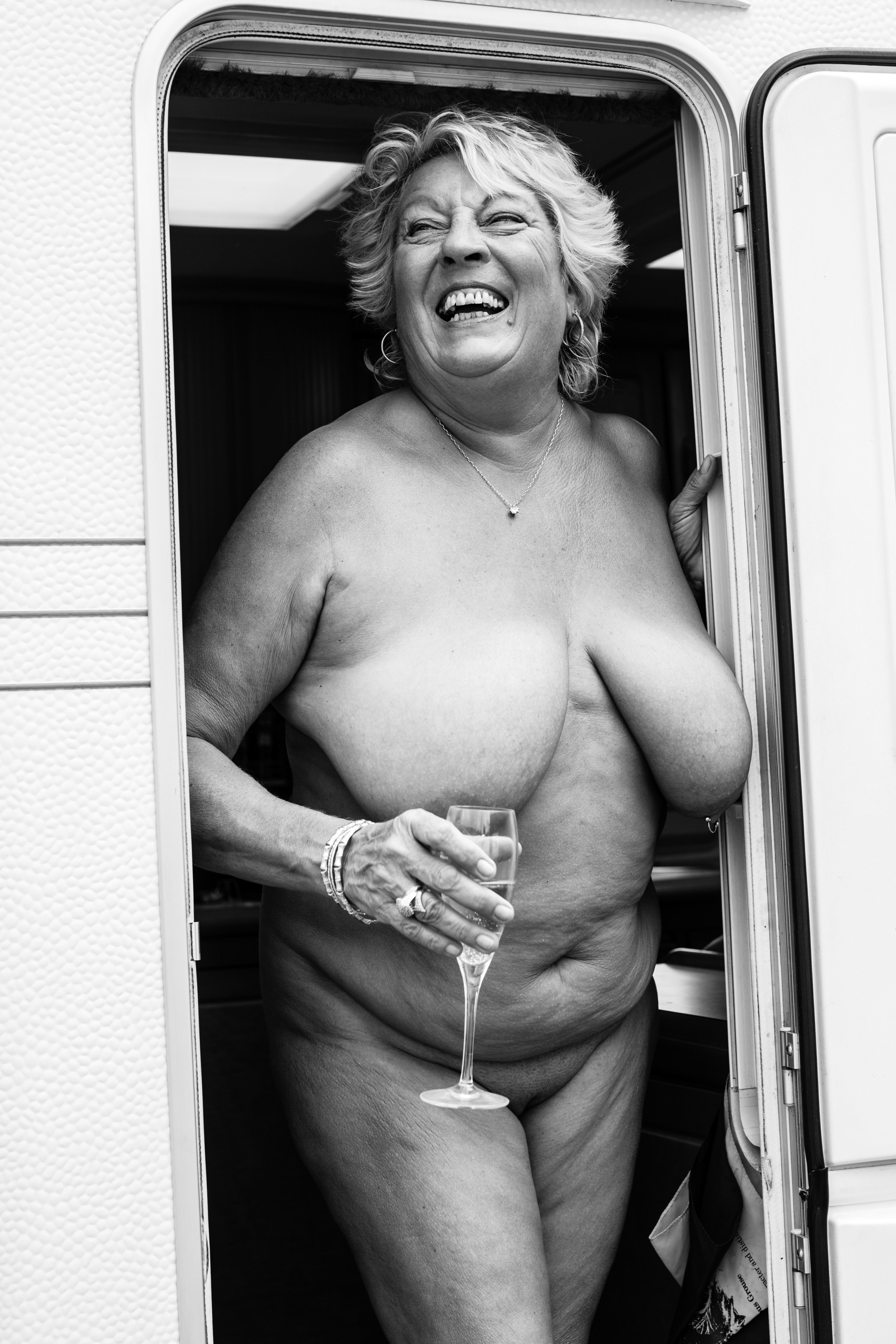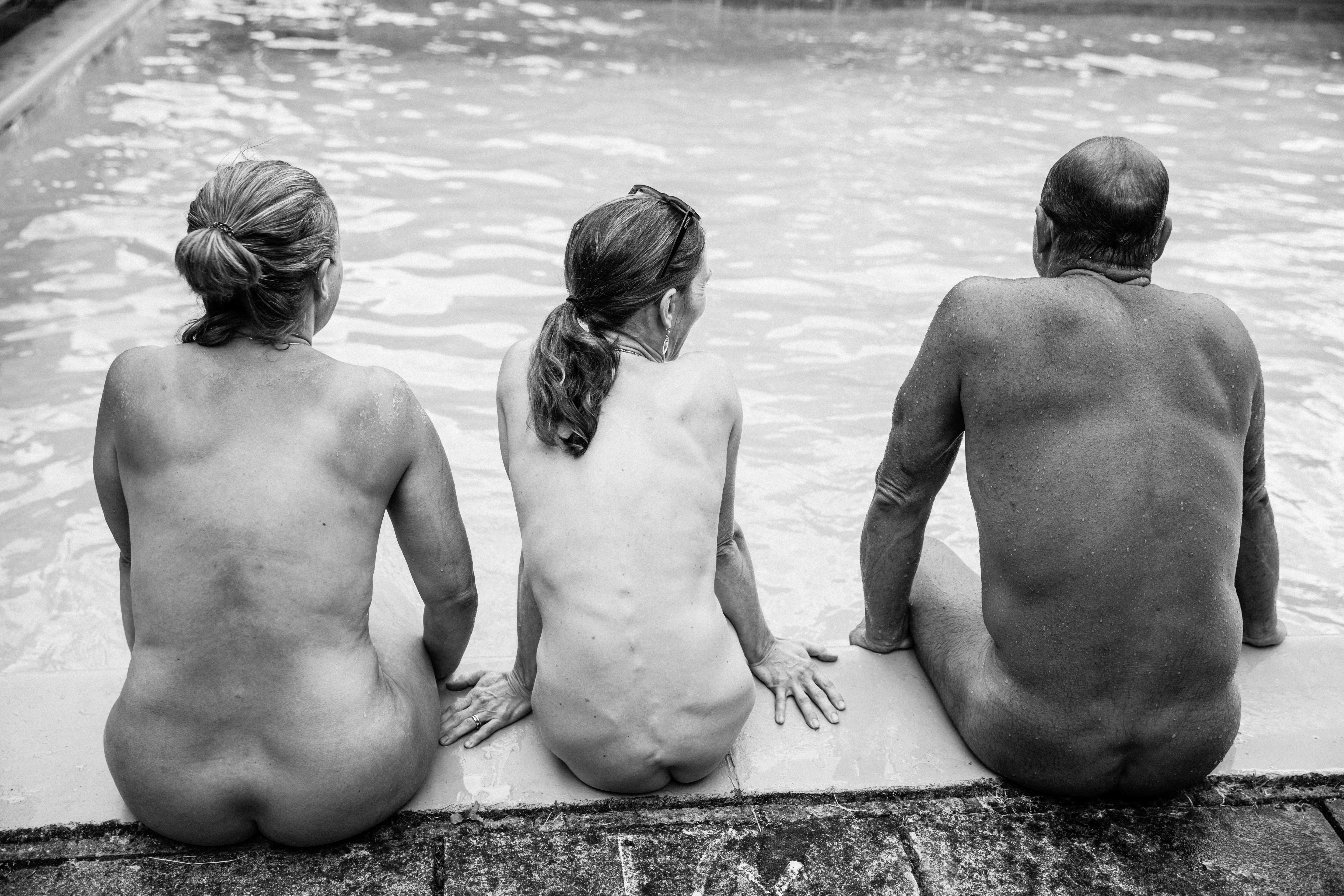 Photograph by Amelia Allen, courtesy of the photographer.
So how did Allen get her subjects to feel so at ease in front of the camera? Most importantly, she herself got naked. "I felt that with me being naked, I am on an equal level with the person I am photographing, so I'm not viewing them as an outsider with my camera, but a part of their world," Allen says.
"When you are photographing fashion, it is usually about the clothes…. The focus is on making the clothes stand out, and [selling] the product for the fashion brand. The models wearing them make them come alive," Allen says. In contrast, these photographs are about the subjects' "character, and hopefully in the images, you see past their appearance and see their facial expressions and what they communicate." Sure, clothing is a form of self-expression, but what might you be able to say when you take off all those ideas?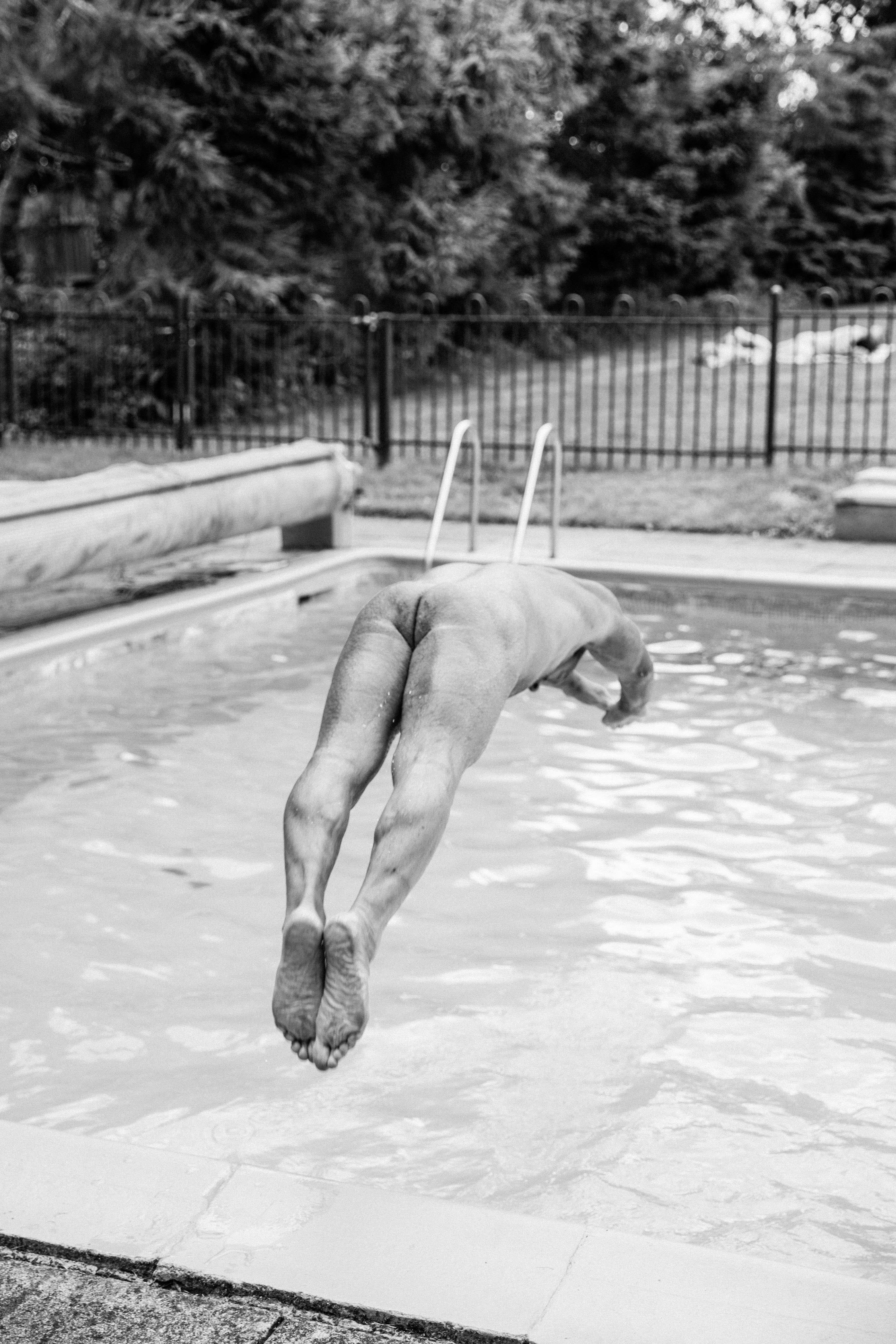 Photograph by Amelia Allen, courtesy of the photographer.