Chloe Wise and Hailey Gates. Photograph by Anne Chen.
Opening Ceremony and Swing Left Host a Star-Studded Dance-a-Thon to Take Back the House
Opening Ceremony teamed up with grassroots political organizing group Swing Left to fundraise and elevate the cultural profile of the 2018 midterm elections.
Chloe Wise and Hailey Gates. Photograph by Anne Chen.
This past Saturday night at Spring Studios, Opening Ceremony hosted a Dance-a-Thon fundraiser for Swing Left, a grassroots political group focused on flipping the House of Representatives to Democratic control in the 2018 midterm elections. Guests danced to Whitney Houston and Rihanna, with a DJ set by Mark Ronson; celebrity appearances included Chloë Sevigny, Aziz Ansari (wearing a peacoat!), Phillip Lim, and Natasha Lyonne. All proceeds went to Swing Left, and it's their largest event fundraiser to date.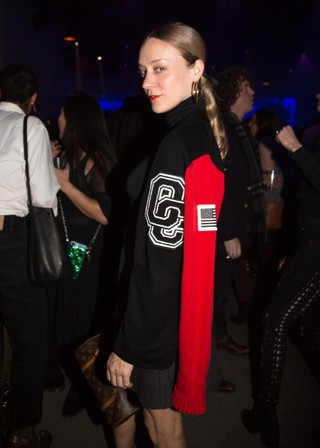 In a short speech, host Amber Tamblyn described her greater engagement in activism after Trump's 2016 election. "The most important thing I found was speaking to people face to face talking to them about what you believe in. It goes a long way."
"It's not enough to come here and party your asses off—that's part of it, and it's gonna be a fucking killer night," she continued, then making the apt point that phone-banking and canvassing are the best after-party.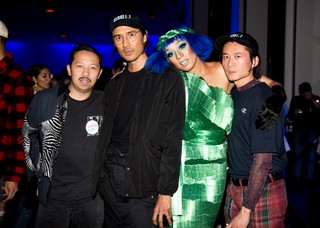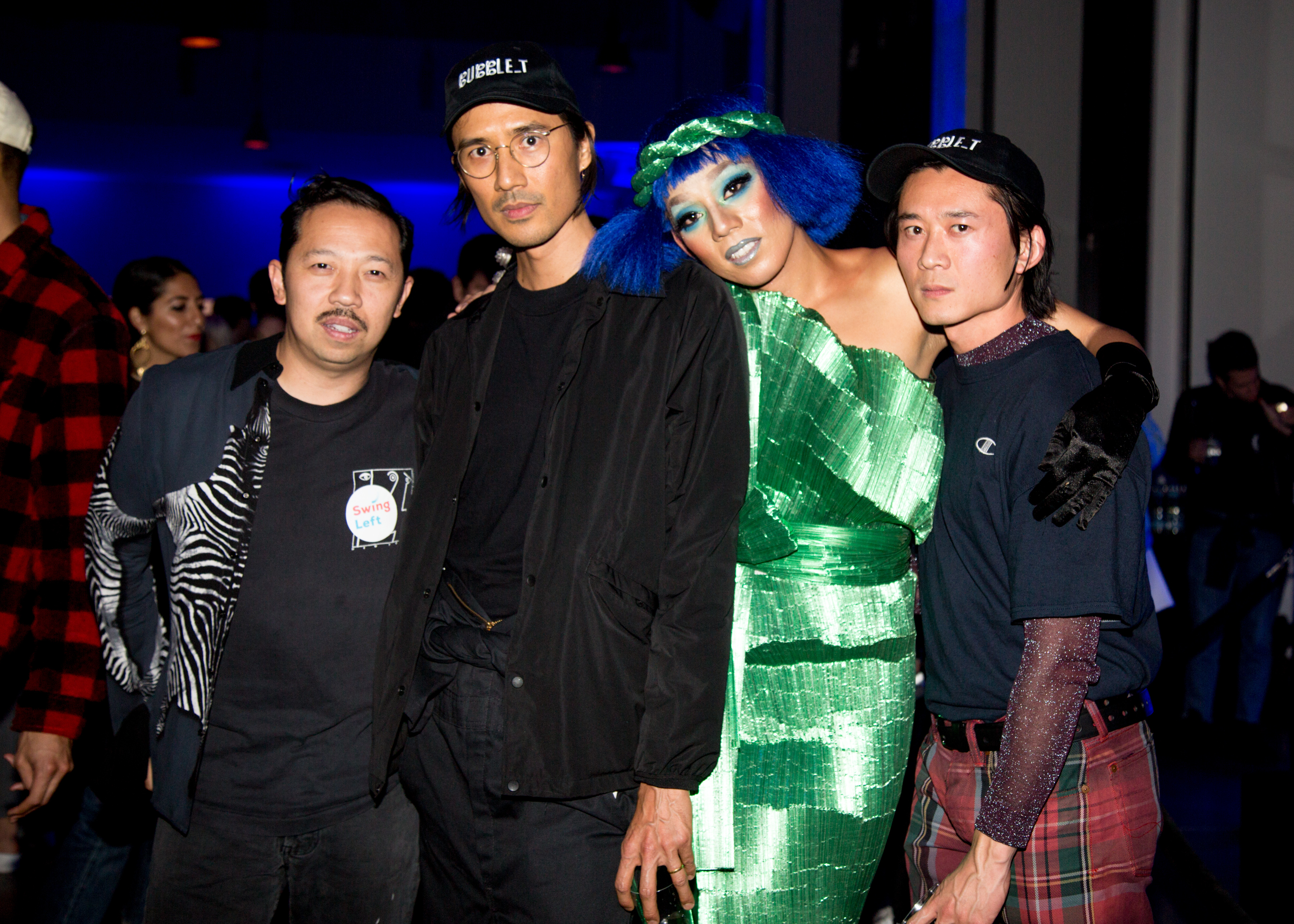 Swing Left was founded by Ethan Todras-Whitehill, a writer and tutor based in Amherst, Massachusetts. After feeling "flabbergasted and devastated" by Trump's victory but unsure how to effect change within his solidly blue district, he partnered with friends Josh Krafchin and Miriam Stone to develop a tool that would match progressive volunteers with the nearest Republican-held district. The platform took off instantly, and the group has raised almost $2 million and now counts over 300,000 volunteers, who will canvass for the eventual winner of the Democratic primaries in sixty-four districts the group has targeted. (Swing Left doesn't endorse candidates in Democratic primary candidates, but provides the winner with the volunteer network and cash they need to beat their Republican opponent.)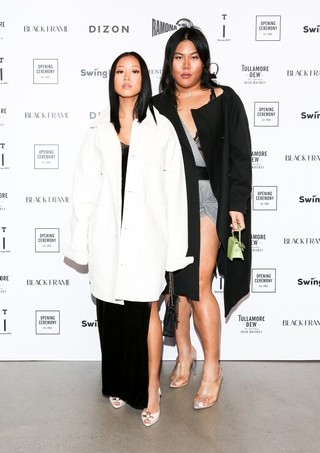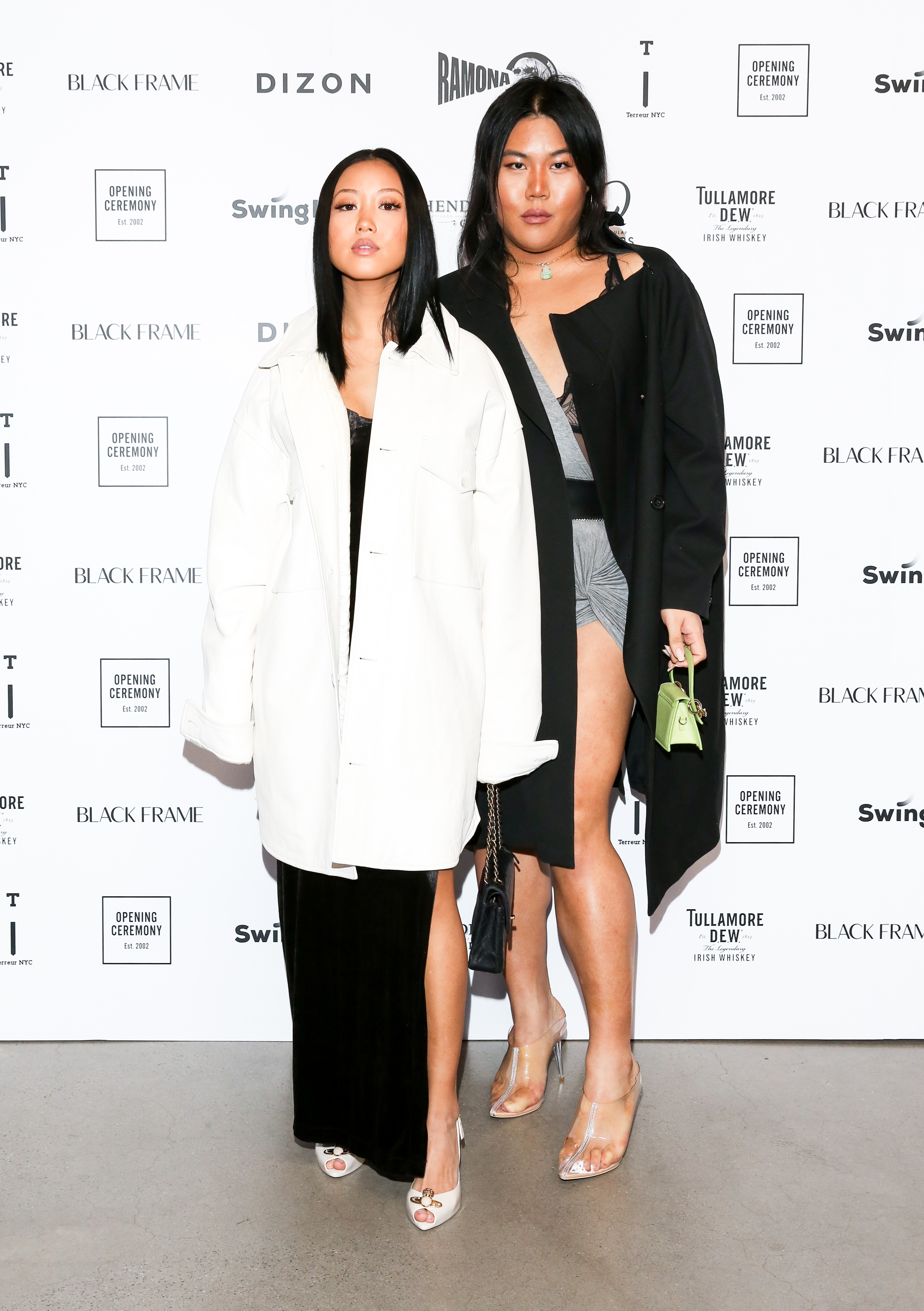 As for why a grassroots political organization chose to partner with Opening Ceremony, the fashion brand has grown increasingly strident in its political advocacy. Their Fall/Winter 2016 show, presented just over a month before the election, included speeches on immigration, police brutality and economic inequality on immigration, while their Spring 2017 show, presented as costumes for the New York City Ballet, featured overt messages of protest, with sweatshirts that read, "Fight," "Defy," and "Protest."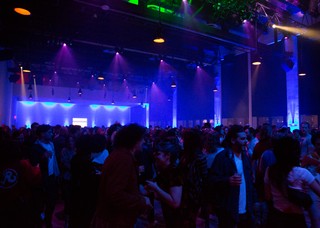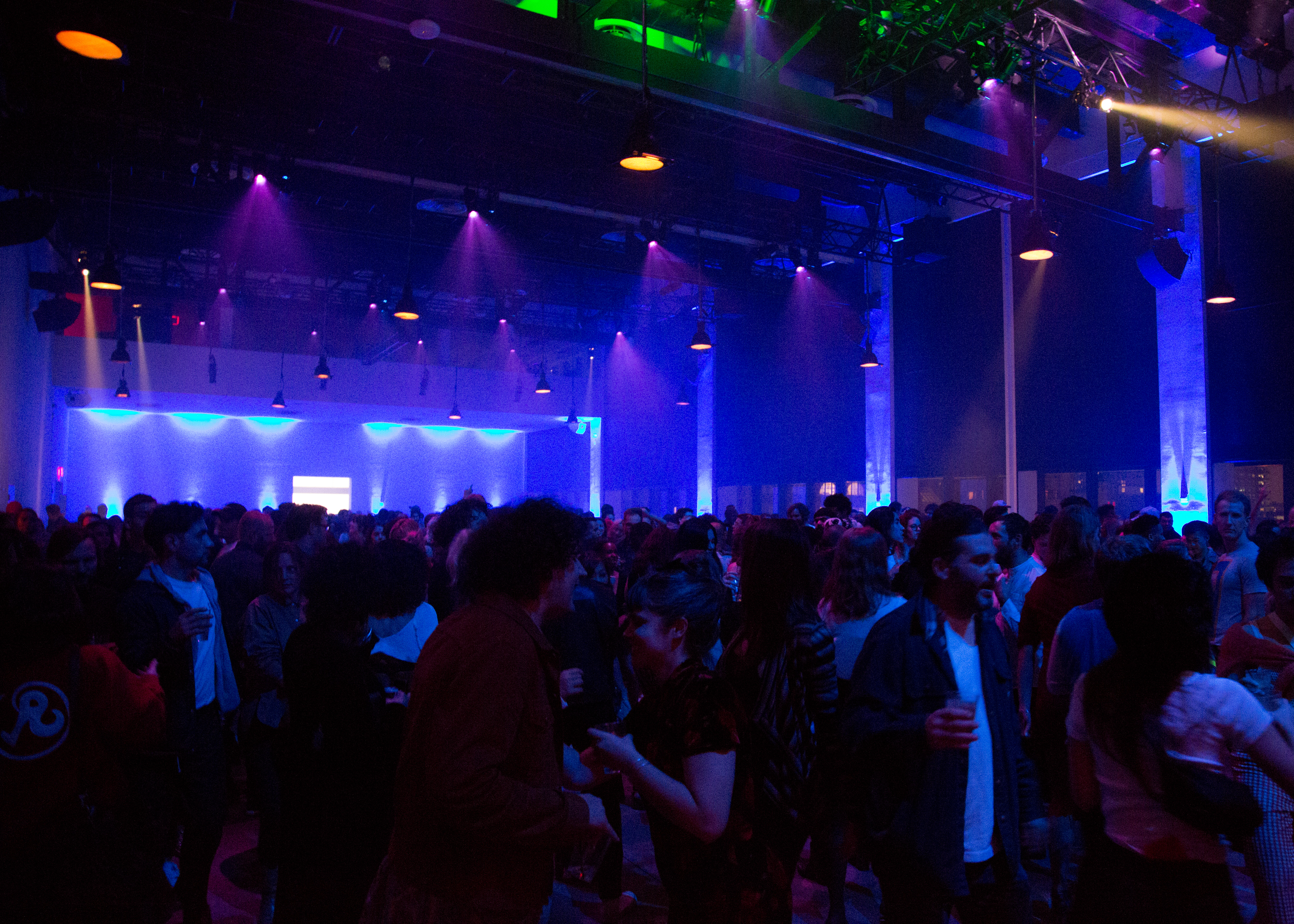 "It's really important that a fashion brand was willing to say, 'we support this cause, we feel passionate about flipping the House of Representatives for Democrats,'" Michelle Finocchi of Swing Left told me. "Especially a brand like Opening Ceremony that has resonance with such a broad audience of young people, creatives, artists, designers. This is the group of people that will help galvanize thousands of people across the United States."
"I have a company—we do design work for politics—and I love to dance," party guest Rob shouted over "Crank That (Soulja Boy)." "So it's the perfect combination."