Block party: Anne Truitt's Parva XII, 1977. National Gallery of Art, Washington
Did Men Hijack Minimalism?
An elegant survey of Anne Truitt's Minimalist sculpture helps underscore the importance of a body of work too often overshadowed by the artist's male counterparts. But does it go far enough?
Block party: Anne Truitt's Parva XII, 1977. National Gallery of Art, Washington
Anne Truitt's sculptures are aggressively simple: straight lines, clean colors, and smooth surfaces with flat sides. Her most famous works are columns, rectangular prisms propped up on their sides. "Art bears no relation to life at all. Very little," she has said, but the objects' distinctly human proportions invest them with immediacy and spirit nonetheless. Anne Truitt: In the Tower, a new survey at the National Gallery of Art, allows Truitt's sculptures and on paper the space for their precision and strangeness to really shine. But is even this well-mounted show too little too late for a female artist all too often sidelined in favor of her male counterparts?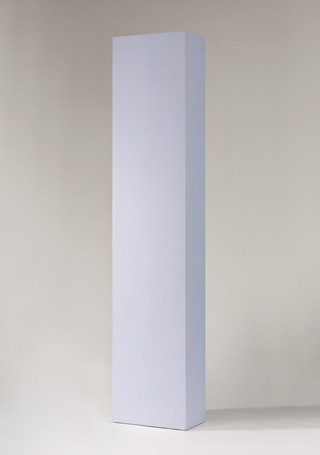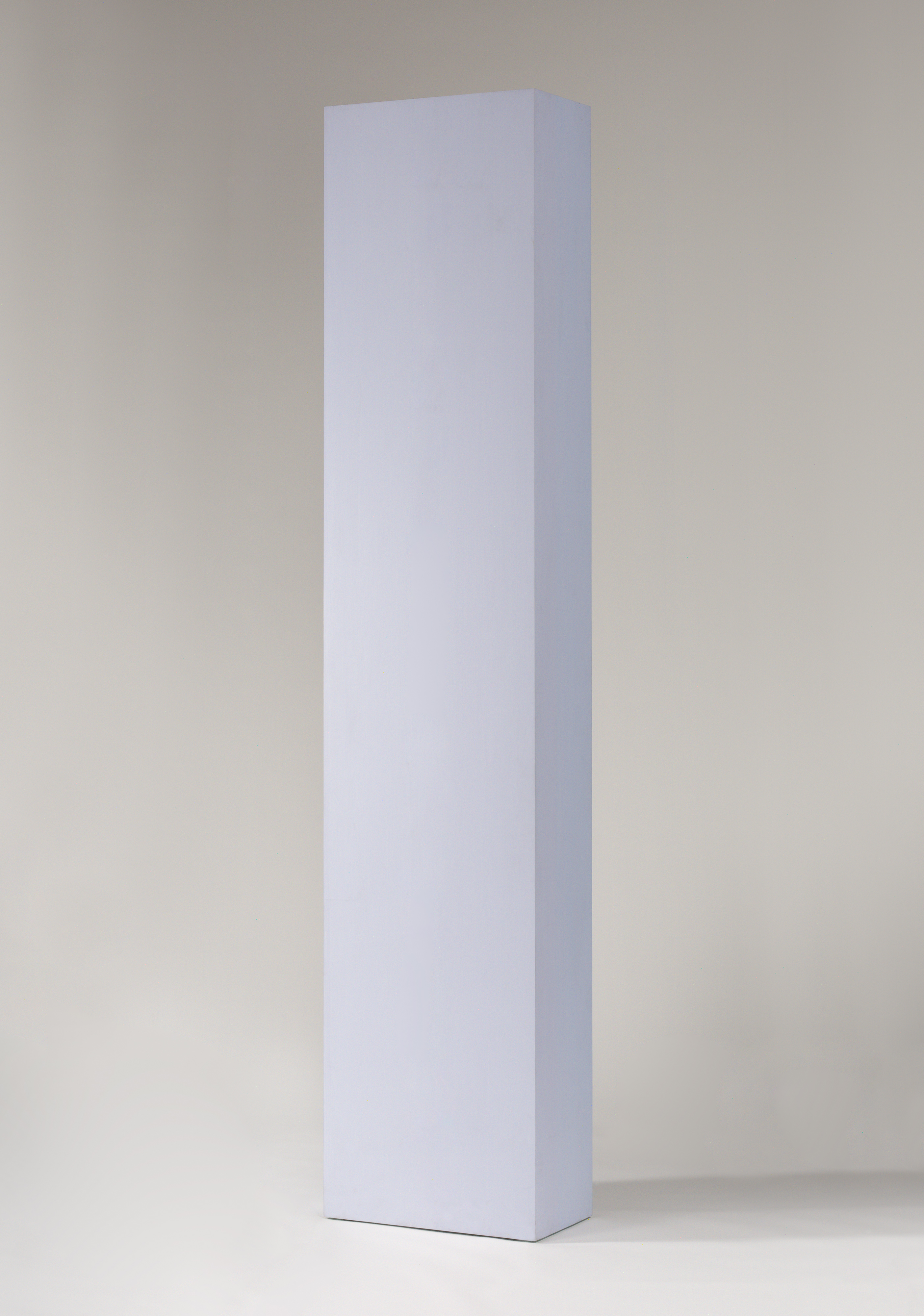 Climb the spiral staircase to the third-floor gallery and you're confronted by a half-dozen shimmering totems of color. Far from being shy and retiring, they're imposing, unavoidable. Flower (1969) has the luscious smoothness and hue of a creamsicle and is lifted just off the ground by a small stand, making it seem like a living animation, too perfect to be real. Nearby, the much later Twinning Court II (2002) looms taller and thinner, tinted a black so absolutely matte it seems to absorb the energy of the room.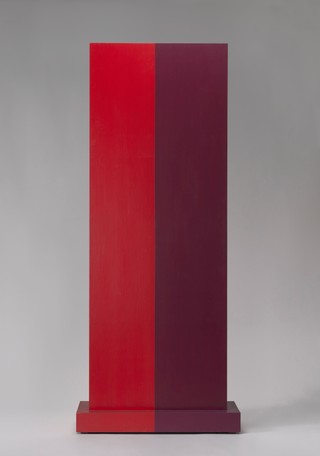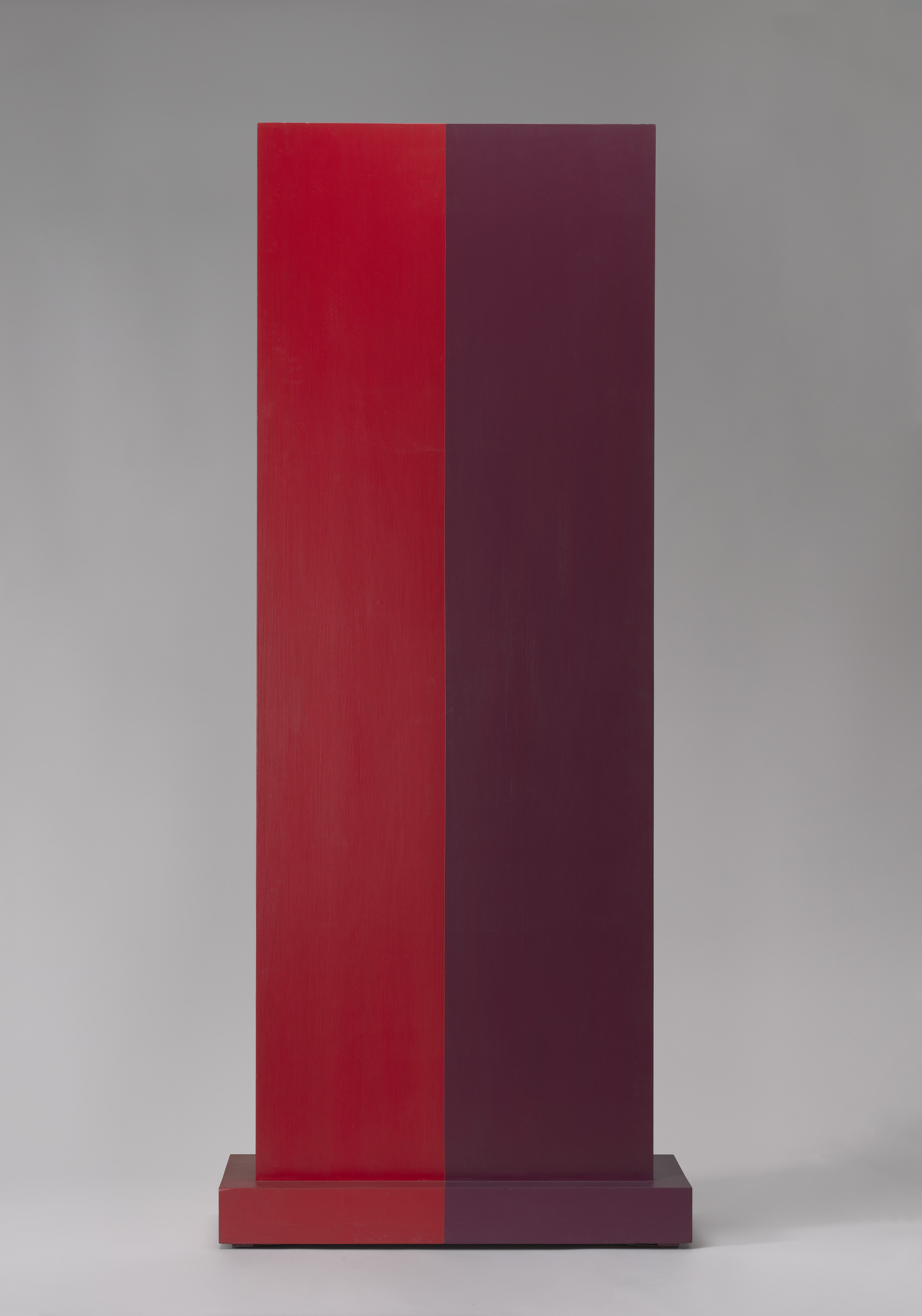 However, in some works, the machine-made look gives way to evidence of the artist's hand, and the contrast is hugely affecting. For most of her life, Truitt worked in a studio behind her Washington, D.C. home, hand sanding giant blocks of wood to the smoothness of the industrial plastics used by her (predominantly male) contemporaries. These she then primed with gesso before applying coat after coat of acrylic paint to imbue them with a luxuriant radiance. One of the standout works of In the Tower is the slablike Knight's Heritage (1963), which is painted blood red, marigold yellow, and deep black. The unevenness of the work's sections and the slight variations in Truitt's brushwork lend it the emotional resonance of a perfectly composed Rothko.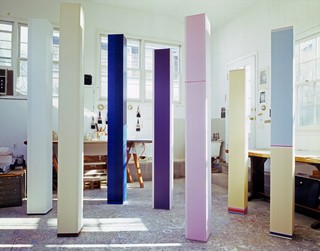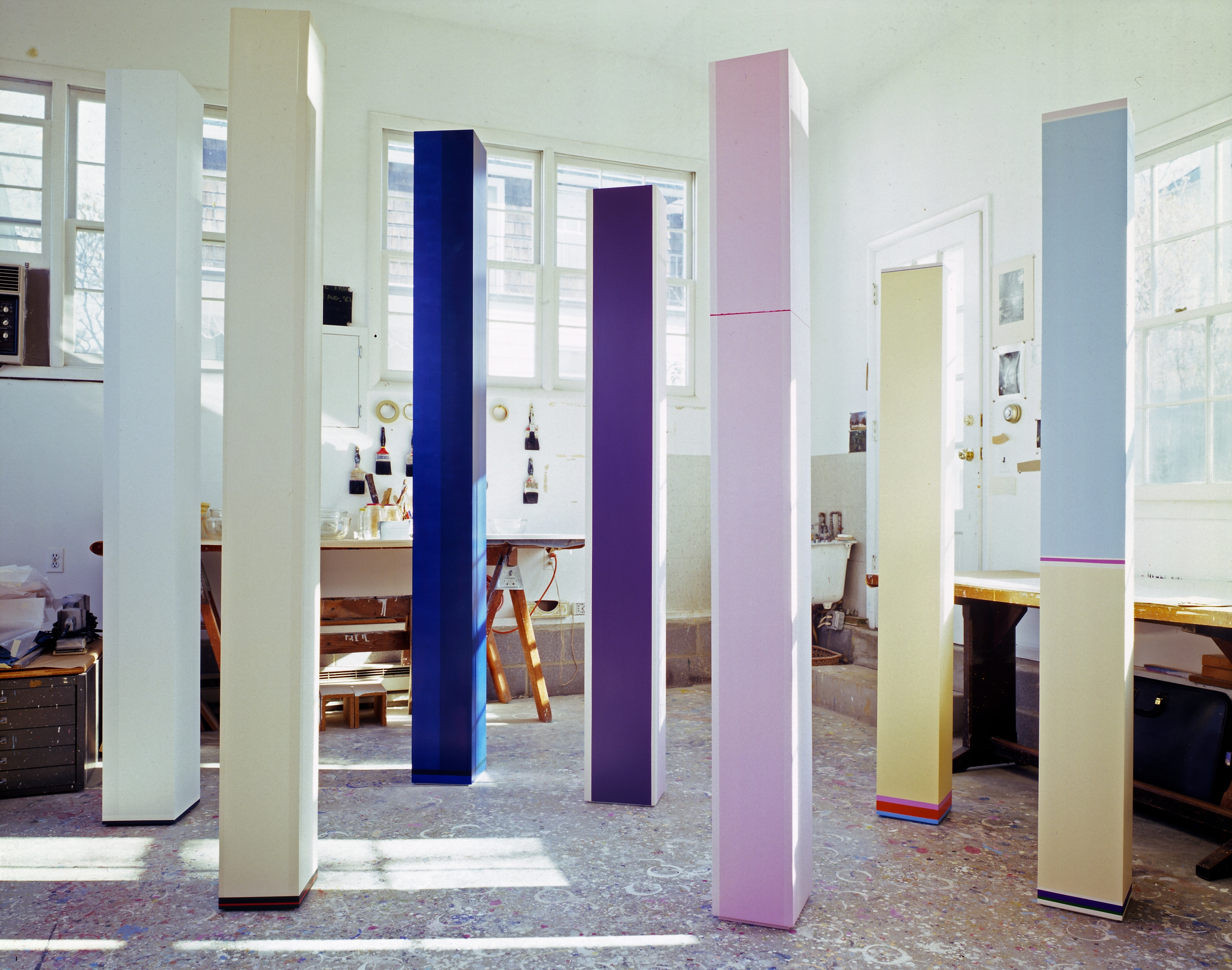 Over time, the more somber colors in Truitt's palette, the grooves marking the divisions between them, and visible brushstrokes in general began to fade away. By making Knight's Heritage a central component of the current show, curator James Meyer demonstrates just how different Truitt was from the Minimalist contemporaries with whom she is now, belatedly, more regularly grouped. In paintings such as Arundel XI, in which a field of raw canvas is interrupted only by a white pillar and a graphite line, it's impossible to ignore a direct similarity with Barnett Newman's "zip" compositions. But in her sculptural works, Truitt's art distinguishes itself more completely. Unlike the more widely documented Donald Judd, Robert Morris, and Frank Stella, Truitt exhibits a truly impressive level of craftsmanship, displaying a rare ability to produce clean lines and even colors without the help of the industrial tools and techniques fetishized by Minimalism's men.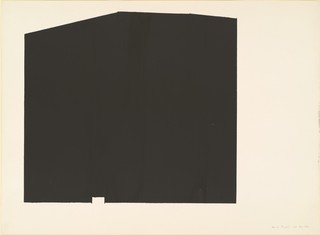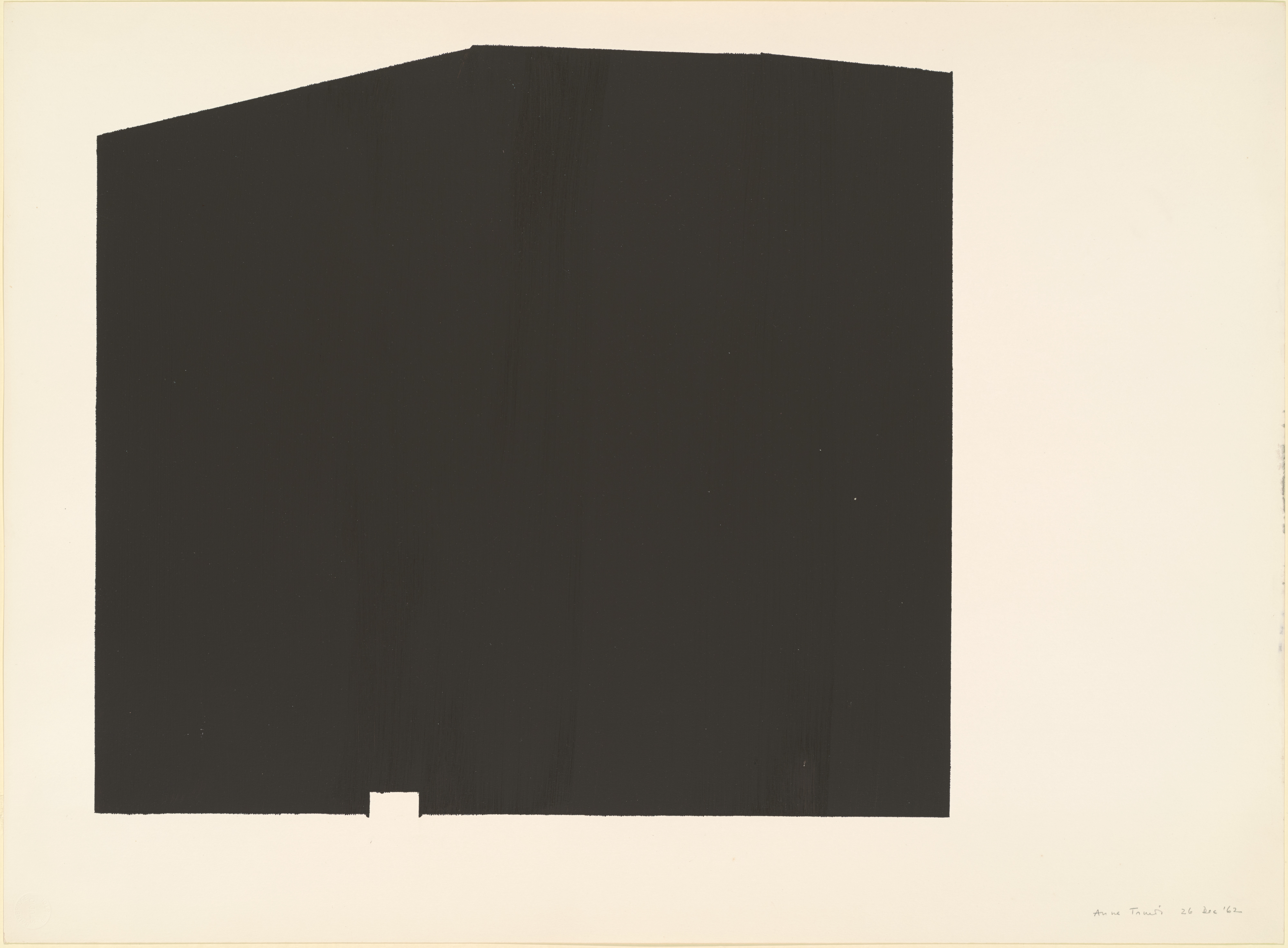 Judd received his first retrospective exhibition in 1968, Newman in 1971, Morris in 1994, and LeWitt in 1978. Truitt was the subject of an exhibition at the Whitney in 1973, but her works feature in museum collections far less extensively than those of her male contemporaries. It's not that critics panned her work or dismissed it as amateurish, they simply didn't perceive value in it at all; Truitt isn't mentioned in any of the reviews of the several canonical Minimalist shows in which she took part, including 1966's famed Primary Structures at the Jewish Museum in New York. It's unfortunate then that In the Tower is squirreled away in the National's cloistered Tower 3 galleries, not an easy spot for newcomers to the museum to find. And unlike Rothko, Newman, Judd, Robert Morris, and Sol LeWitt, Truitt currently has no works on display as part of the main collection here. It's been left to more specialized organizations like the Dia Foundation, which acquired six pieces by Truitt in February, to make a case for the ongoing importance of these works. As Dia's director Jessica Morgan told ARTNews at the time: "She was on a par with what was happening with Judd and Serra in the '60s. We're bringing her to a place where she rightfully belongs."

In the Tower: Anne Truitt is on view at the National Gallery of Art, Washington, through April 1, 2018.