Data for Black Lives Is an Organization Using Analytics as a Tool for Social Change
The future-facing group applies information science to community building.
From slave-ship manifests to prison sentence algorithms, data and technology have been used to oppress, exploit, and kill people of color throughout history. But as a digital, automated, and robotic future transpires, can they be harnessed as means of liberation and empowerment? Audre Lorde's dictum comes to mind: "the master's tools will never dismantle the master's house." But Ruha Benjamin, a Princeton professor who spoke at the inaugural Data for Black Lives conference at MIT, proposed a different idea: "Enroll our androids in the struggle."

Data for Black Lives was founded by 27-year-old Yeshimabeit Milner in 2015 and is based on the premise of using data science to create concrete and measurable change in the lives of Black people. Though D4BL had their first conference last year, the seeds were planted while Milner was growing up in Little Haiti, a low-income but rapidly gentrifying neighborhood of Miami. "My very first time getting suspended was at Horace Mann Middle School," she told GARAGE. "It was in computer glass. We were learning the basics of how to use a computer." Milner was already computer-savvy, so she was talking to a friend. The teacher saw this as a severe disruption, so she was "sent to three days of indoor suspension in a cold room."
This was a crushing punishment for a student who genuinely loved school, and it became a significant moment on her path to social justice work. Another turning point came in 2008, when the assistant principal of the predominantly black and Haitian-American Edison Senior High School put a student in a chokehold. Students responded with protests, which were met with arrests and allegations of police brutality. Milner, whose older sister and friends went to Edison, said this is when she started connecting the dots between schooling and larger social issues.
She joined Power U, an activist group in Miami, and started to engage in restorative justice meetings and community organizing. She also worked on a survey of 600 students documenting their experiences with suspension and arrest, which was turned into a comic book-style zine. This work opened Milner's mind, she explained, to the "policies and practices that have become embedded in the school system for students of color—disproportionately for black students—that contribute to mass incarceration, that criminalize folk, that in a way create a pipeline between schools and prisons or high-risk jobs."
While at Brown University, Milner took a lot of classes on research methods and data analytics, so that she could "use scientific inquiry to amplify the voices of people who have been marginalized." During freshman year, she turned half her dorm room into a mock prison cell for an art class. She interned at the Youth Organizing Institute, participating in a foreclosure blockade and worked on community data collection. The verdant intellectual culture at Brown inspired Milner to ponder the crossroads between technology, people of color, and progressive politics. It was also there that she met Lucas Mason-Brown, the mathematician who would help her cofound Data for Black Lives.
After securing MIT as the venue for the first D4BL conference in 2017, the response was sweeping and immediate. "It's like we put out a Bat Signal to the universe; people just came flooding toward us," Milner said. The massive turnout exceeded expectations. "There were so many black scientists, people working in tech companies and laboratories who are passionate about science but don't know how to get involved—or, if they're black, don't know how to reconcile their identity as a black person and a scientist because they've been told to [mutually] exclude the two."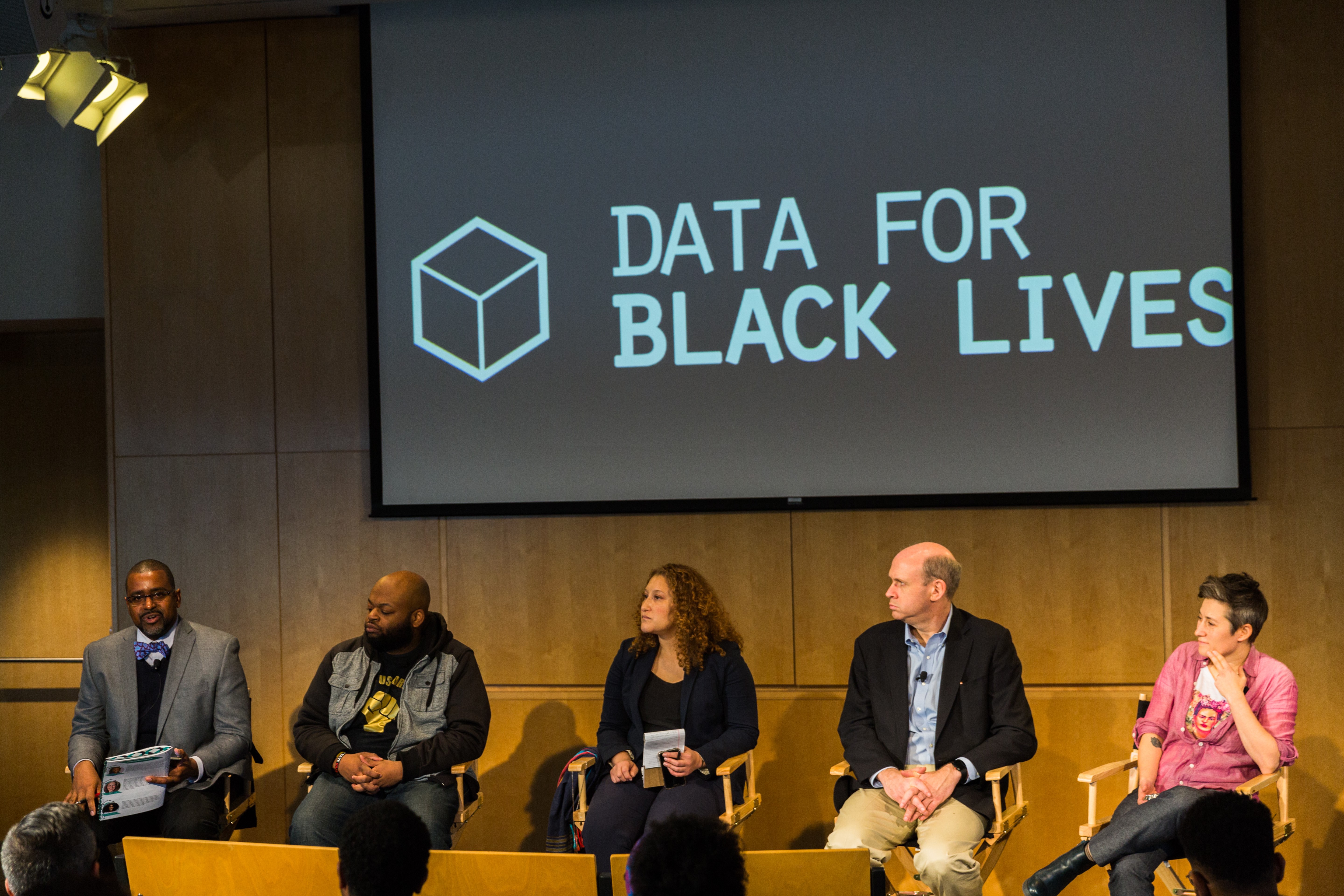 At the conference, Ruha Benjamin not only questioned the assumption that digital technology would lead to a dystopia, but the sociology professor also asked attendees to reconsider the history of data visualization, pointing out the fact that Harriet Tubman used astronomy as a map to freedom, and that Ida B. Wells created a database of lynching in the 1920s and 1930s. But the focus overall at Data for Black Lives was on the contemporary moment and the future, and the reality that a lot of data and technology is weaponized against people of color, whether it be predictive policing (algorithms that determine a person's likelihood of committing a crime, which often reinforce old prejudices), or predatory lending (fringe money lenders who target poor people of color with misleading terms of credit).
In addition to developing strategies to fight back against these practices, the conference addressed the ways that data and digital technologies are being utilized for political movement and economic growth. "Because of advances in financial technologies like Bitcoin, blockchain, and digital manufacturing," Milner explained, "there are so many examples of Black-owned banks, community-level production labs, collective applications of these technologies that hold a lot of promise to build real economic power for Black communities."
The D4BL conference was only the beginning of the group's work. Milner recently received a fellowship from the Roddenberry Foundation—established by the creator of Star Trek—and she's using it to start building a network of chief data officers at companies around the US and encourage them to commit to making data more relevant to communities of color. She's also working with conference attendees on a toolkit for surveys—the research method that sparked her work—so that people from all over the country can gather and analyze data and disseminate findings of their own, a means of promoting what she calls "data literacy."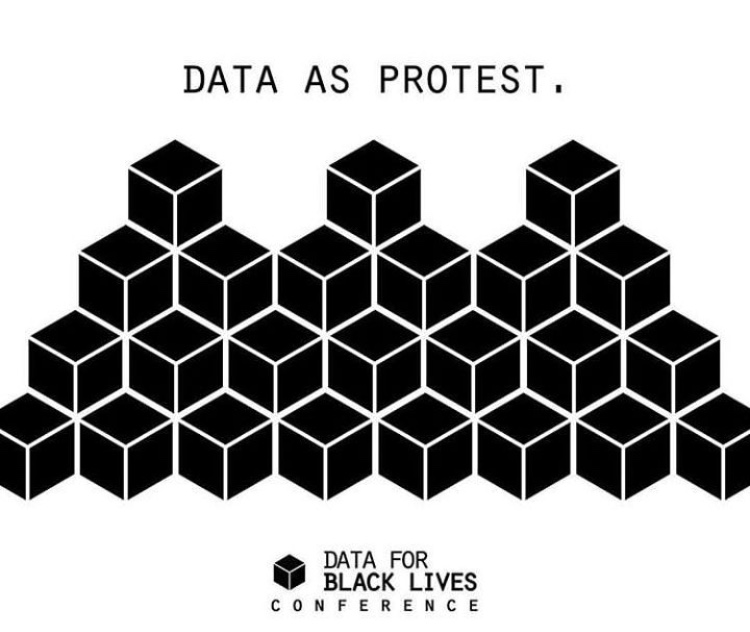 On its own, data and digital technology have vast potential for interpretation. They can be instruments for progressive politics, but also tools for the far right. Still, Milner understands that big data, automation, and robotics are not inherently evil: it's about who has the power to design and wield them. "What we're told in the media about dystopia, about software eating the world and taking our jobs—how do we turn it around and use it as an opportunity to build real power for black people?" Milner simply sees no other option. "I have to live in the future."