Carpet Company decks. Courtesy of Carpet Company
Meet the Egyptian Brothers Bringing Skate Style into the Museum
The duo behind Baltimore-based Carpet Company is inflecting decks and apparel with some unexpected influences.
Carpet Company decks. Courtesy of Carpet Company
Osama Abdeldayem learned to kickflip near the edge of the swamp where he hunted for crayfish as boy. It took his brother Ayman about a year of practice in the basement. All this was much to the bewilderment of the siblings' Egyptian father, who bought them both skateboards so they'd exercise as kids growing up, first in Alabama, then Maryland.
The Abdeldayem brothers—both in their mid-twenties—are engineers with steady jobs in energy and aerospace. But they're on the verge of a major shift as Carpet Company, their bespoke skateboard and apparel brand, is blowing up. Currently working with makeshift equipment in provisional spaces, the company is moving to a dedicated building on Baltimore's rough-and-tumble Greenmount Avenue in a space once slated to be a mosque.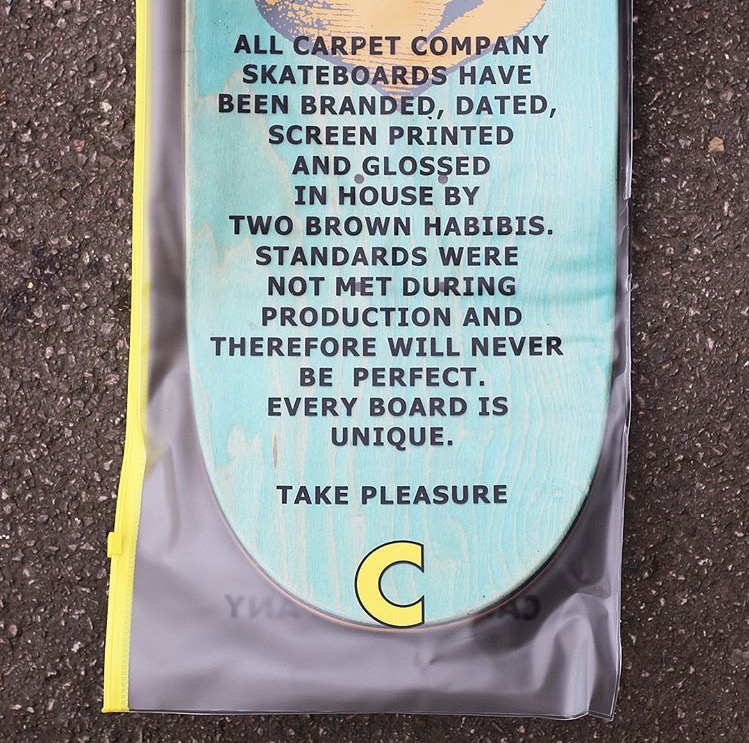 The company's decks are known for their mashups of signifiers from the conjoined visual languages of skate history and street art, used alongside images sifted from thousands of photos taken in the course of the Abdeldayems' global travels. According to Ayman, their imagery is both humorous and subversive, "like the ones with the Pyramids on it. People might not look at it as funny, but when we're making it we think, 'If we do something serious with our culture, it might be confusing to people around here.'" While on the road (Dubai, Thailand, Mexico), Osama told GARAGE, they see "some pretty corny things, but thing that Americans would love. We add a twist to it and then it's like 'Oh my god, that's so good!'" "People can be scared of the whole Muslim thing," he mused, "but we're just trying to be like, 'Yeah, we're nice people!'"
For now, the skate scenes in places like Dubai and Cairo are still in their nascent stages. According to Ayman, "it's not discouraged, but it's confusing to them, like, what is this cheap transportation? We filmed on random street spots and it was like nothing people had seen, so for us, it was like, whatever we do here is going to be sick." Meanwhile, the longstanding community in DC and its Maryland suburbs is experiencing something of a renaissance. Planning to sell their boards locally, the brothers soon found that Instagram and other social media had spread the word, and that Carpet had caught on everywhere from Indonesia and Japan to the US and UK. Nevertheless, Osama and Ayman insist that their decks will retain the signature elements that brought them to prominence: hand screenprinting and subtle lettering, with the initials of the rider etched into the wood itself.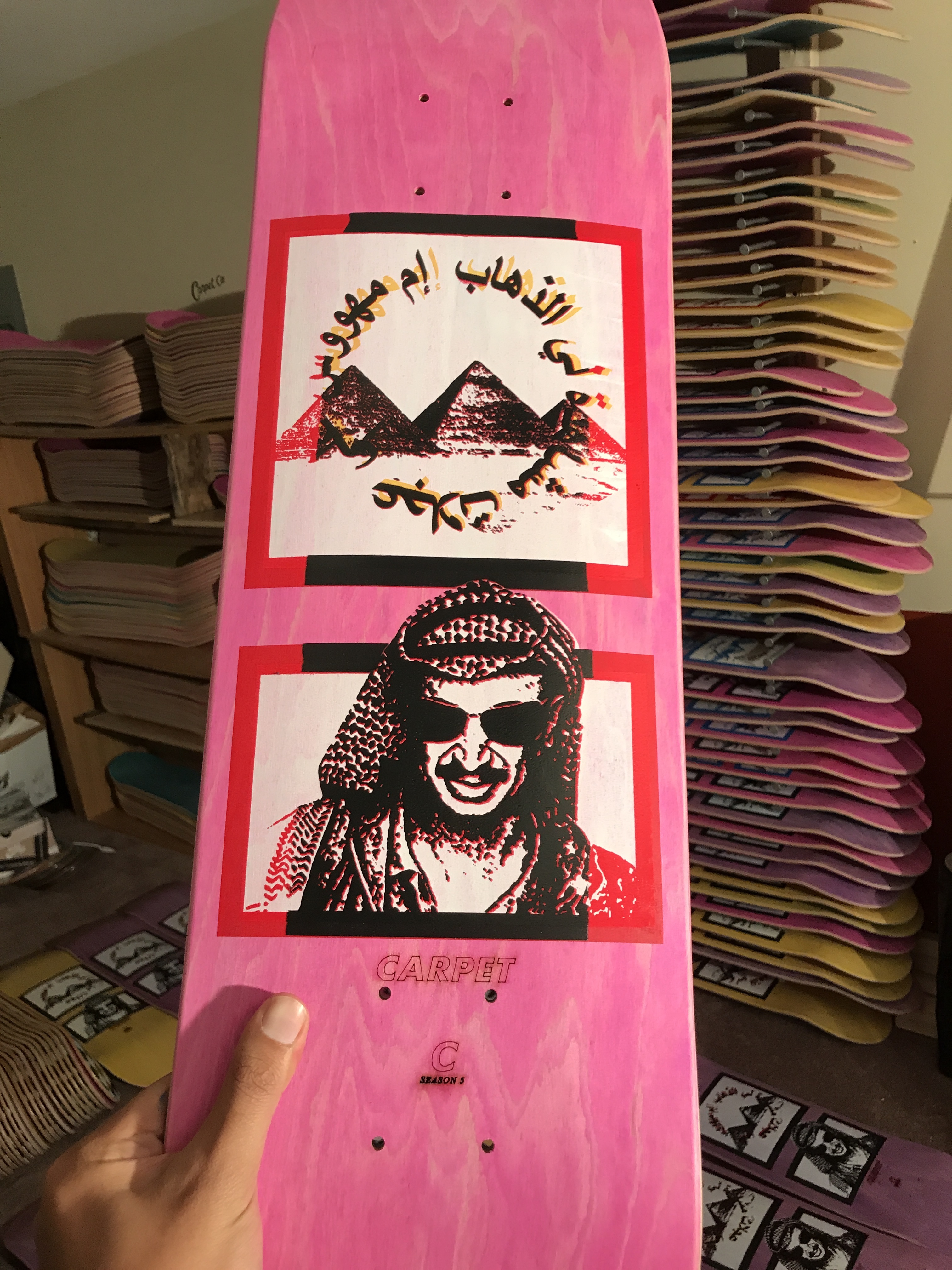 Given Carpet Company's artisanal aesthetic and its visual echoing of artists such as FAILE and Barbara Kruger, some wonder if the Abdeldayems have crossed over into the realm of fine art. Ayman laughs at the idea, noting that he can't draw and his art is "garbito." Nonetheless, they recently held court at a packed gallery in the Baltimore Museum of Art. The museum's recent series "Open Hours" seeks to draw creatives from a range of visual forms into the museum to connect directly with a broad cross section of the community. The series is currently sited in a room housing Phaan Howng's ten-month painted installation The Succession of Nature, a hallucinogenic image of a post-human landscape. For the Carpet Company talk, a mix of curators, artists, skaters, and young families gathered to hear about process, watch projected videos, and check out first edition decks laid out on lush, tasseled rugs.
For all of their self-deprecating humor, the Abdeldayems and their company exemplify some distinctive elements the Baltimore art world—one that's driven by a DIY sensibility that sees young artists venture beyond their areas of expertise to make something that can't be bought. At the BMA, Ayman recounted that they'd learned their printmaking skills from various people in the community, and started their company in a friend's moldy basement. The crowd in the museum was, in turn, representative of a broader Baltimore scene accustomed to repurposing unlikely spaces.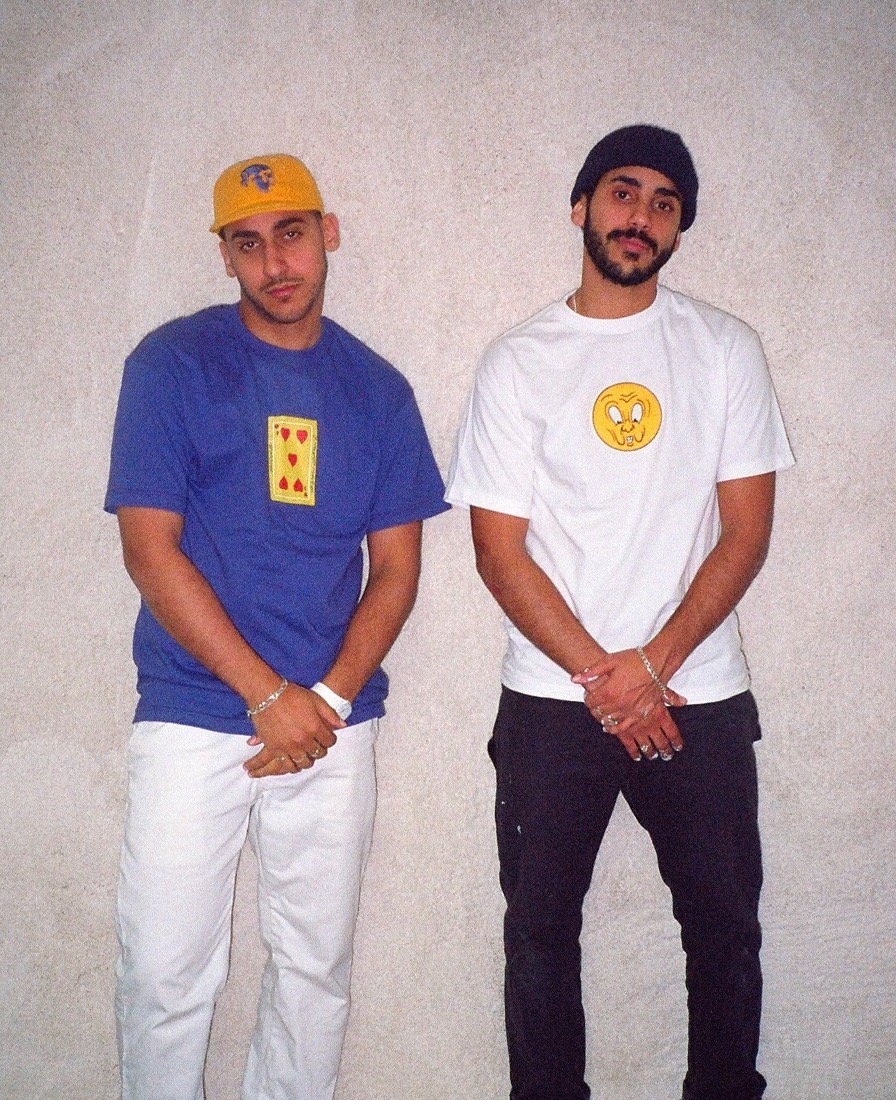 I wondered if the Carpet Company's work might, in spite of its lighthearted veneer, constitute a form of political art in the age of the Trumpian travel ban—the fate of which is still making its way through the courts. Carpet Company is, after all, best known for incorporating iconic imagery from northern Africa and the Gulf, from Arabic script and palm trees to old posters and shots of the Pyramids. On this, the brothers were circumspect: for now, their imagery is not as full-bore as it might be, but their design is still a form of persuasion. Ayman explained: "Sometimes we'll throw out graphic ideas, but they're too political. We don't mind political stuff but there's a happy medium. I always hope that a xenophobic dude meets us, thinks it's cool, then finds out we're Muslim."