JW Anderson x Gilbert & George Is Nouveau-Riche Anarchy
The British conceptual-art duo's home and studio provide the backdrop for JW Anderson's latest campaign (with a cameo, of course.)
British conceptual artists, known for exploring "the global symbolism of facial hair," have forayed into the fashion world by way of a partnership with their countryman Jonathan Anderson, who serves as creative director for Spanish fashion house Loewe in addition to running his own JW Anderson label.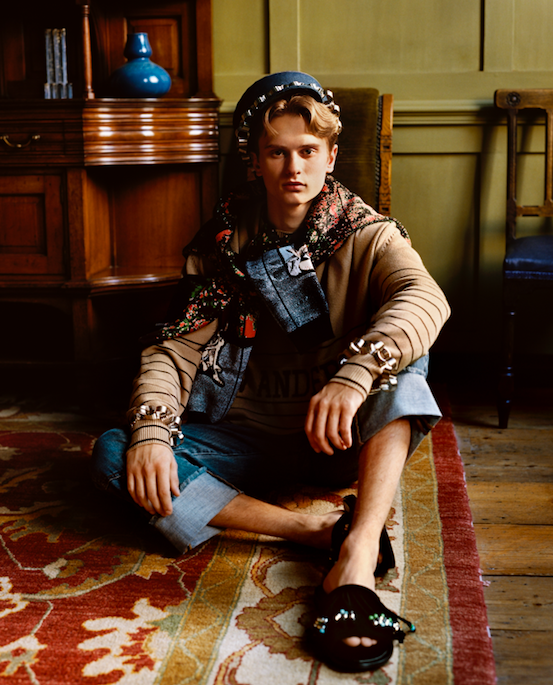 Gilbert & George themselves appear in images from the JW Anderson campaign, along with a cast of male models convened in their home and studio. "I first came across Gilbert & George when I moved to London," Anderson told GARAGE, adding, "What really instantly attracted me to it, was that there was an anarchy to it. And that, to me, really represents what London and Britain are about."
"For this collection, we did some some really fun pieces in latex, with a guy with an officer's hat on," Anderson explained. "There is something seductive and political at the same time. There is a tension to it, and then you juxtapose it with something like silk, which has a nouveau-riche vibe to it; a contradiction between two materials."Experimenting with different fibers is nothing new for Anderson, a "true fabric freak" who launched Loewe's textile line at the Milan design fair Salone del Mobile in October.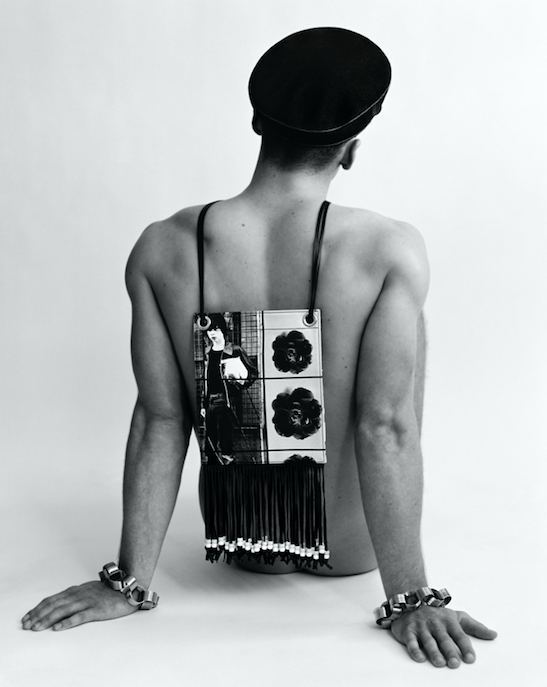 Anderson went into detail about the collection's many innovations, telling GARAGE, "We have parachute backpacks that are deconstructed; the bag becomes a jacket, it grows from you. When you are dealing with such incredible artworks it is very easy to translate it, they become objects in their own right."