Photo by Tina Barney, courtesy of Sies Marjan.
Tina Barney Goes Backstage at Sies Marjan
The photographer expertly captures the vibe of the label's Spring '19 NYFW Runway Show.
Photo by Tina Barney, courtesy of Sies Marjan.
Although photographer Tina Barney grew up in New York with a mother who modeled, but it took until this year for her to cross "go backstage at a fashion show" off her bucket list.
Last September, the photographer stepped into the world of New York-based label Sies Marjan's Spring 2019 show, bringing her camera along to document the action backstage—and shooting intimate, dimly lit Super 8 video featuring model Dree Hemingway.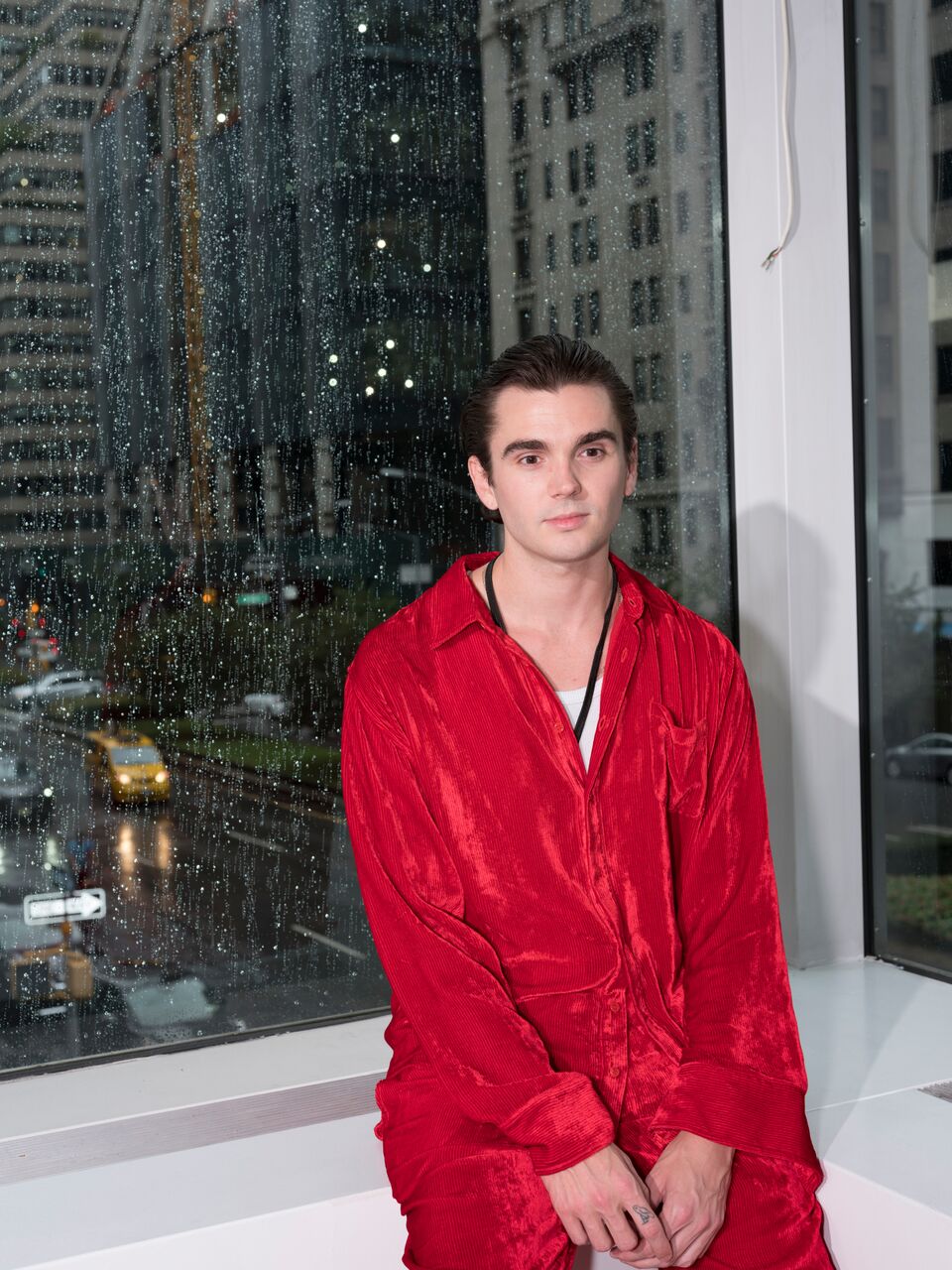 Barney gave her backstage experience a rave review: "What surprised me during the Sies Marjan show was the enormity of the production, the quantity of people involved, the equipment, the props, the food, the steps that lead to the grand finale, but at the same time a harmony and an excitement that permeated that huge space for many hours without a moment of visible disorder or negativity," Barney told GARAGE.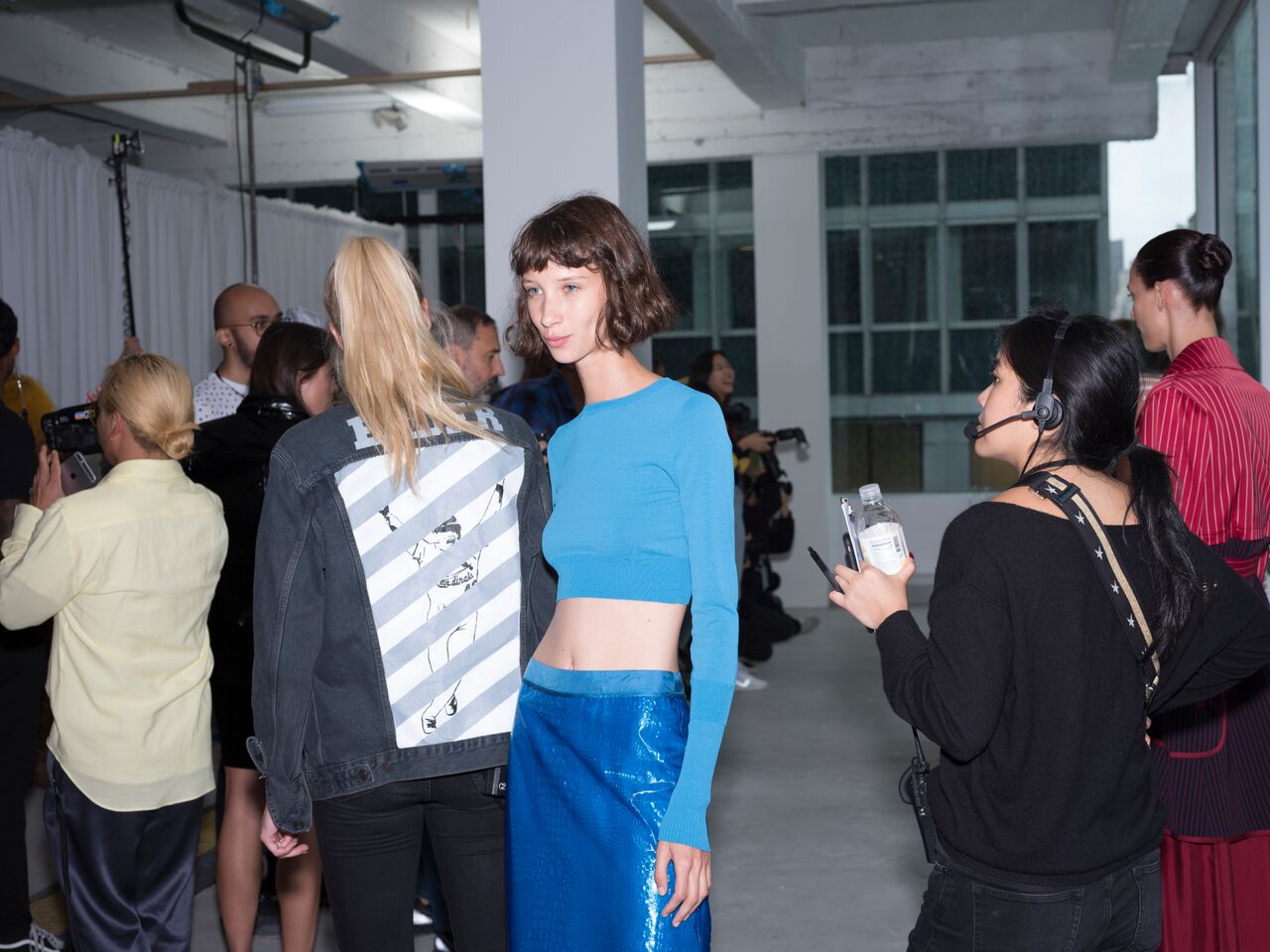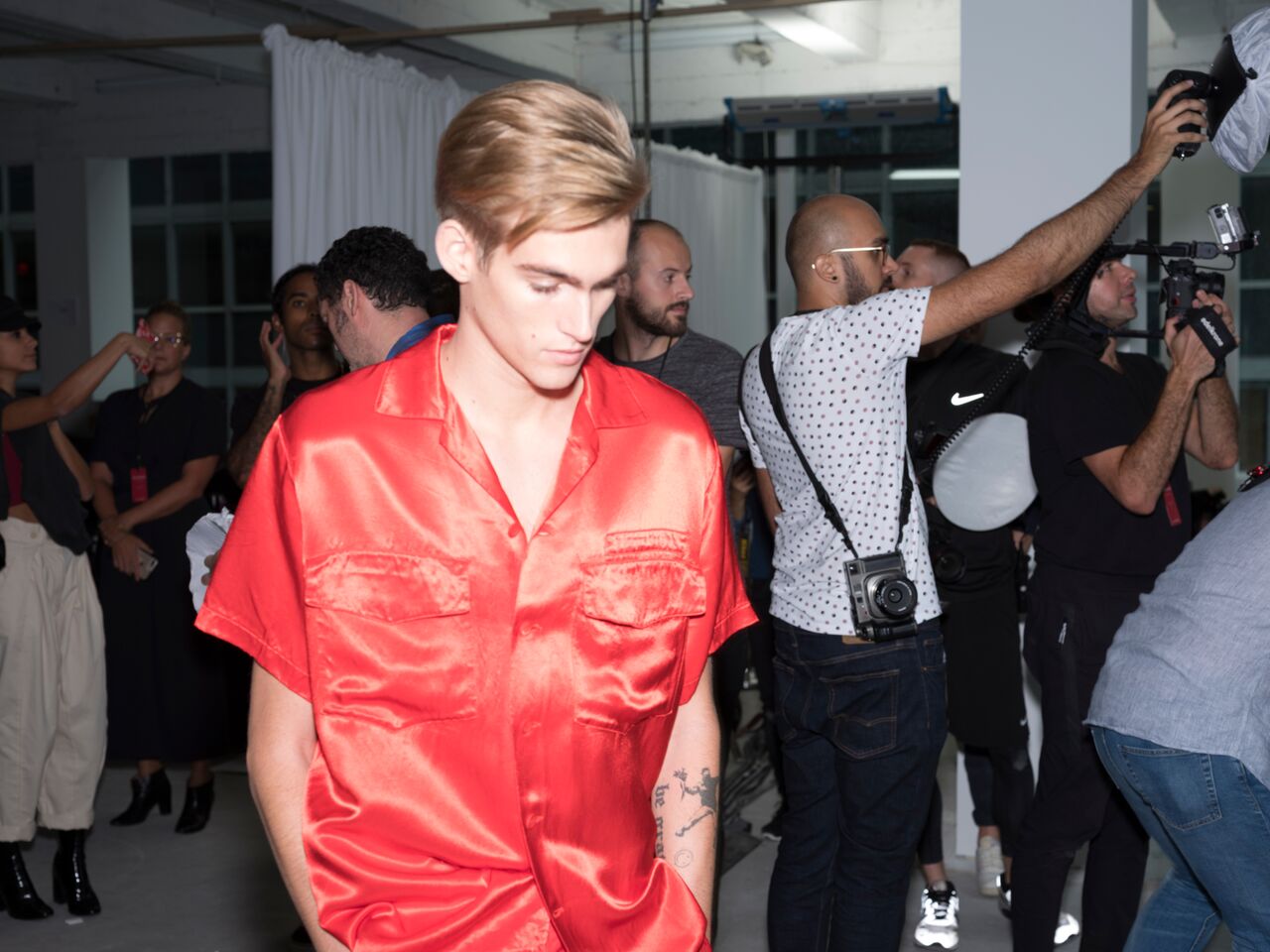 While fashion photographs and videos are normally larger-than-life and ultra-polished, Barney's images from backstage at Sies Marjan capture the smaller moments that might otherwise go unnoticed. "To be really pretentious, I'll quote from what John Lennon once said: 'Life is what happens to you while you're busy making other plans''" Sies Marjan Creative Director Sander Lak told GARAGE. "This for me kind of sums up a lot of Tina's work and especially the videos she did for us. They feel so fragile and pure, something that's extremely hard to capture in such an orchestrated environment as a fashion show."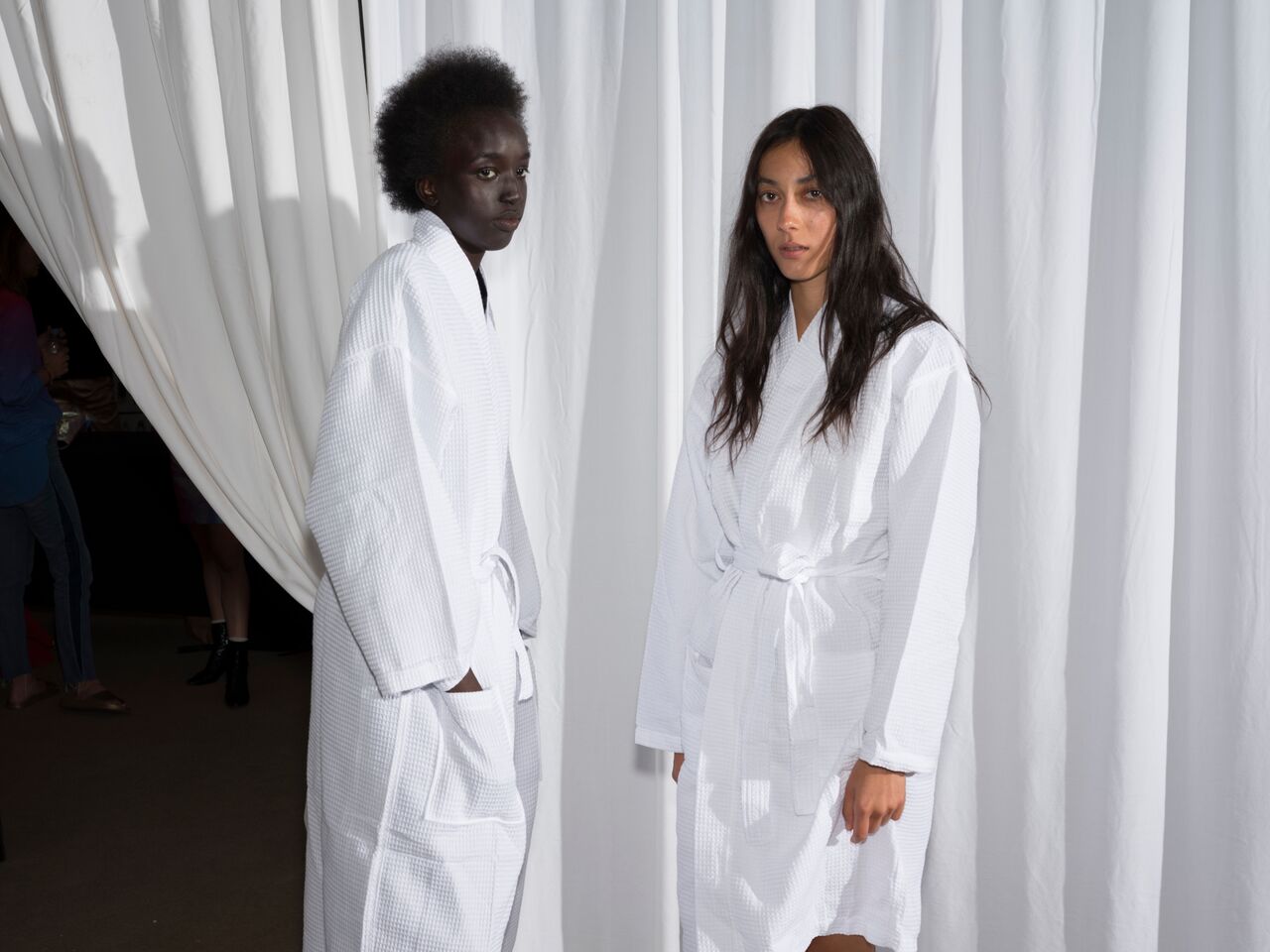 Lak is a longtime Barney fan, and had trouble picking a favorite from Barney's celebrated oeuvre—"There are so many!"—but ultimately named "Jill and Polly in the Bathroom" (1987) and "The Conversation" (1987) as personally influential shots, saying, "Every time I see [the photographs], the feeling goes straight to my gut."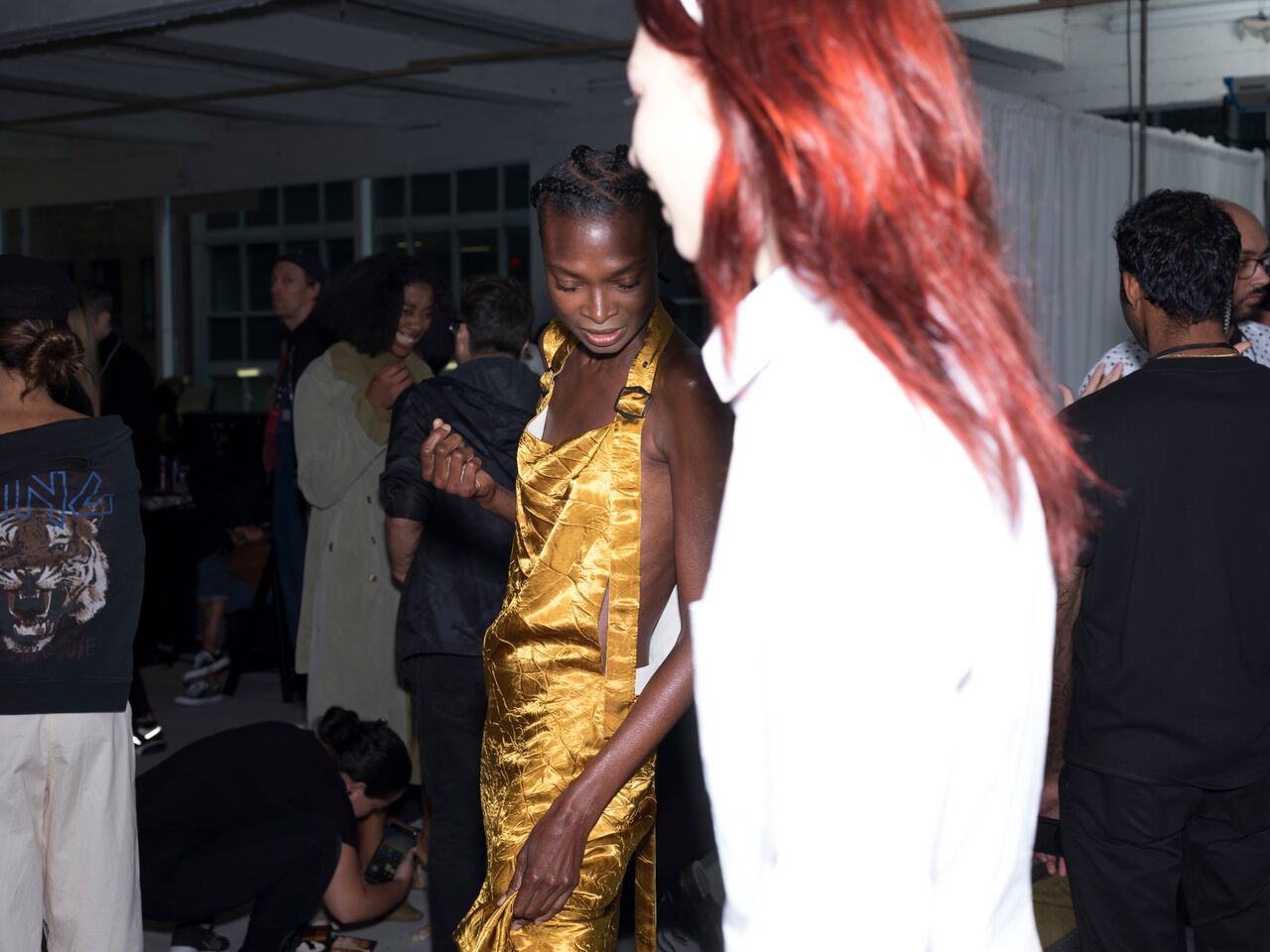 Barney was equally effusive about the designer, saying, "When I think of Sander, his sweet, gentle and thoughtful manner come to mind before his designs, but then I realize his clothes have that same air of and delicacy that matches his personality."