Emma Chamberlain wears LOUIS VUITTON. Fashion Editor: Jared Ellner
Emma Chamberlain's Favorite Smell is Bagels
And she's not sure she's ever been in love. The YouTube star (and our first-ever TikTok ambassador) answers the GARAGE Questionnaire.
Emma Chamberlain wears LOUIS VUITTON. Fashion Editor: Jared Ellner
Welcome to the GARAGE Questionnaire— a set of questions for our times, with inquiries that range from delicate to unhinged—all the better to peer into the multifaceted minds of our creative heroes.
On her YouTube channel, Emma Chamberlain tells us about Emma Chamberlain. Now, in the GARAGE Questionnaire, Emma Chamberlain tells us about Emma Chamberlain.
And, wearing the best of the spring collections, Emma boldly takes GARAGE to uncharted territory: our first-ever TikTok.
The 18-year-old, multi-platform social media star—find her on Instagram, Twitter, Snapchat, Spotify, the aforementioned YouTube and TikTok, plus, lately, in a coffee mug near you—is something of a cinéma vérité auteur for Generation Z, with an adoring, 8.96-million-subscribers-and-counting fanbase who tune in for her straight-from-everyday-life vlogs. On the heels of attending her first Paris Fashion Week (just before the world, you know, began to crumble), she answered our inquiries. Very dope.
Andy Warhol is coming for dinner. Who else do you invite?
My dad, Michael Chamberlain, for sure. They are both artists and are both people I look up to and admire.
What is a song you wish you wrote?
"This Charming Man" by The Smiths.

Final meal: who, what, where... and when?
With both of my parents, Sophia and Michael Chamberlain, in the house I grew up in, eating a burrito with black beans, cheese, rice, avocado, and salsa verde (no onions).

What was the first movie you ever loved?
Napoleon Dynamite and Coraline.

Bread with olive oil or bread with butter? (Assume all components are "the good kind.")
I'll eat bread with anything, but butter is my favorite.

What is your favorite scent?
Bagels… for some reason.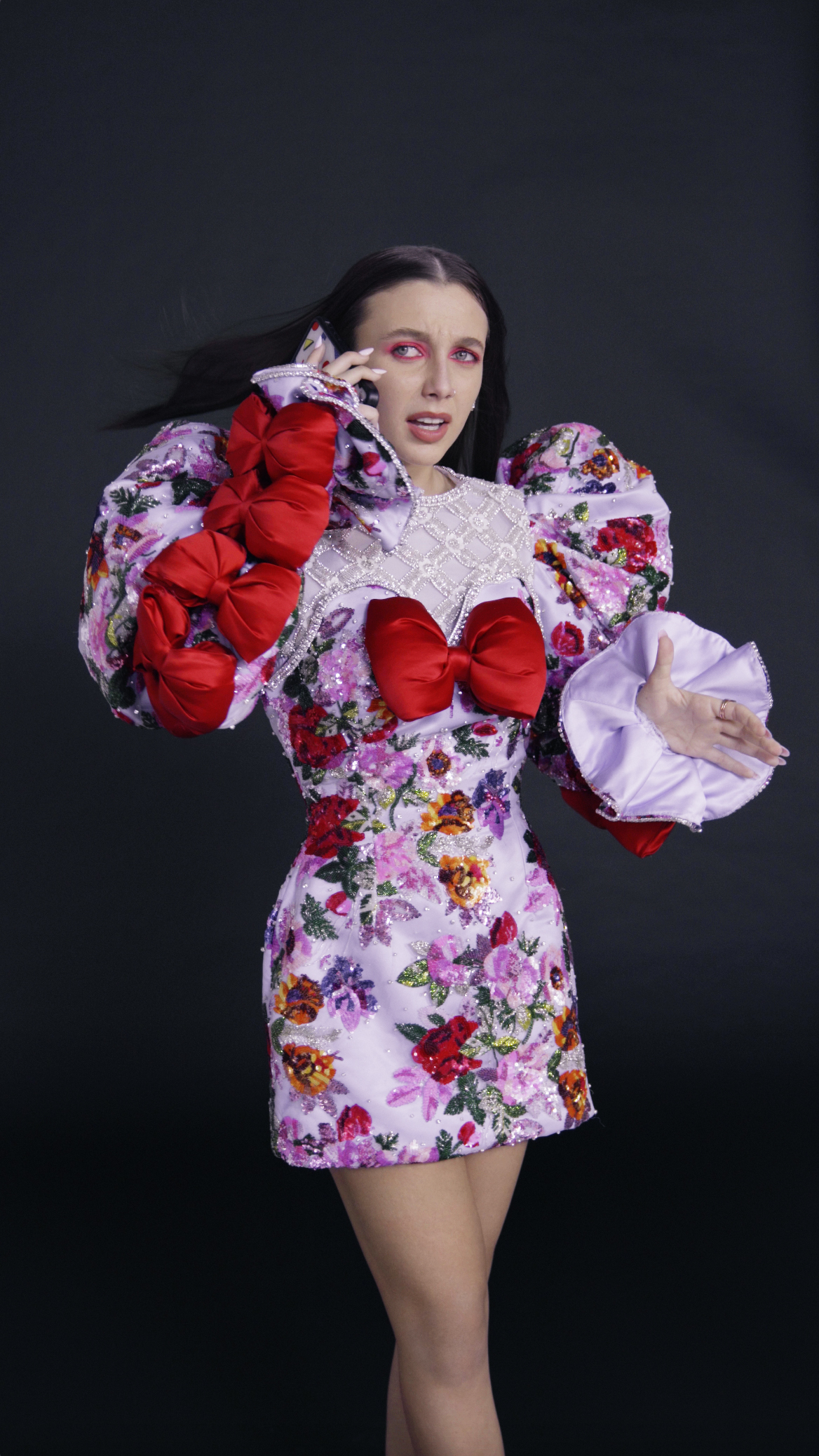 Would you give up all other swear words to keep "fuck"?
In a heartbeat. "Fuck" is my favorite word.

If you could live somewhere different for a year where would it be?
NEW YORK!!!

Hold old are you at heart?
Probably 25.

What's the least useful thing you own?
My record player (because I'm too lazy to use it).

What do you wear when you want to feel powerful?
Platform shoes—an extra inch never hurts.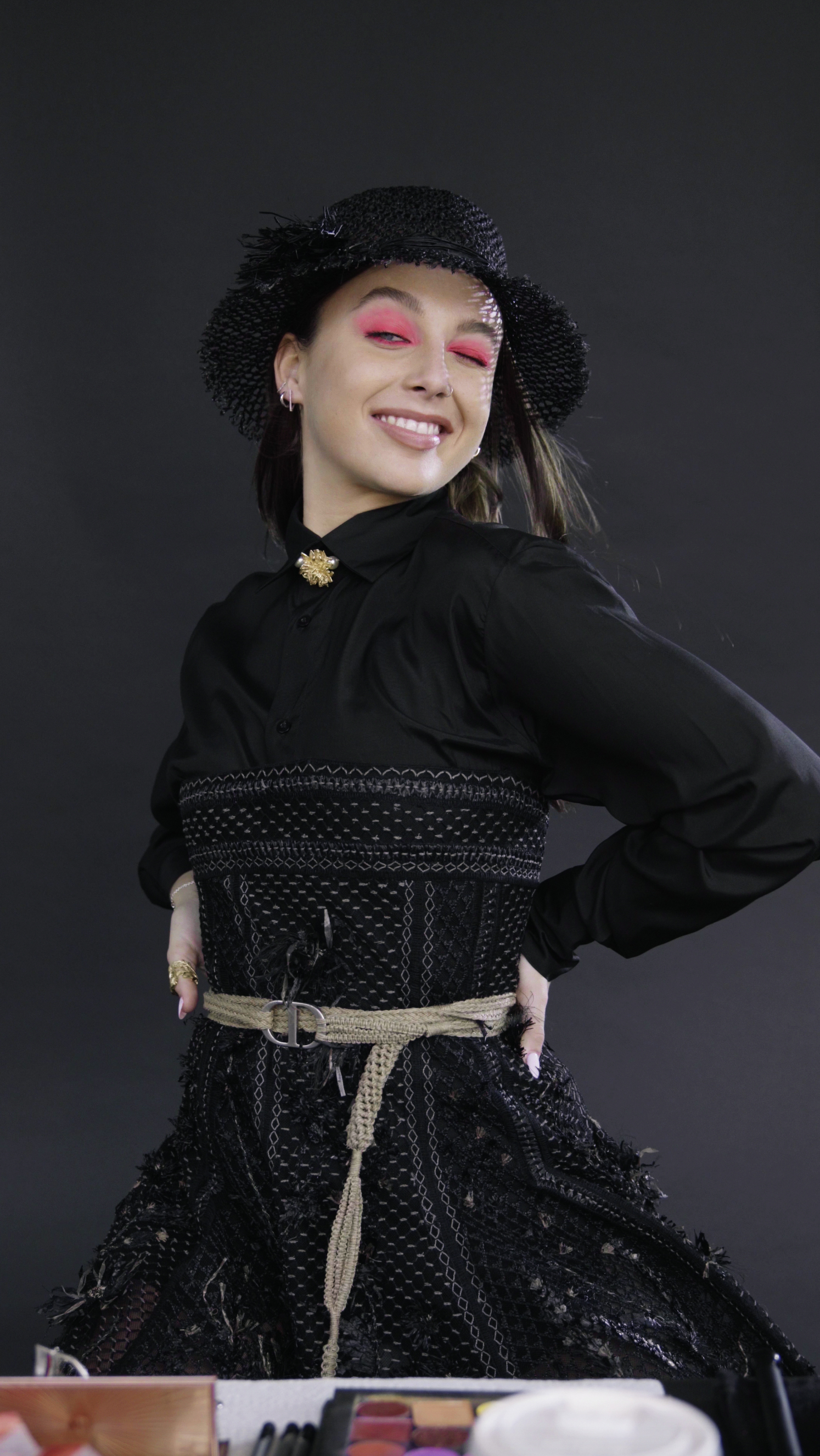 What is a place in time you'd like to visit?
The '80s.
What do you consider to be the best invention of our times?
iPhone.
What were the circumstances for the last time you held someone's hand?
I was telling a very dramatic story to my friend yesterday, and I grabbed her hand at some point. I talk with my hands.
When was the last time you lied to someone's face?
A few weeks ago. Although I could be lying.
What would you do with a stolen day?
I would not get out of bed. Just stay in bed all day. I wouldn't even get up to pee.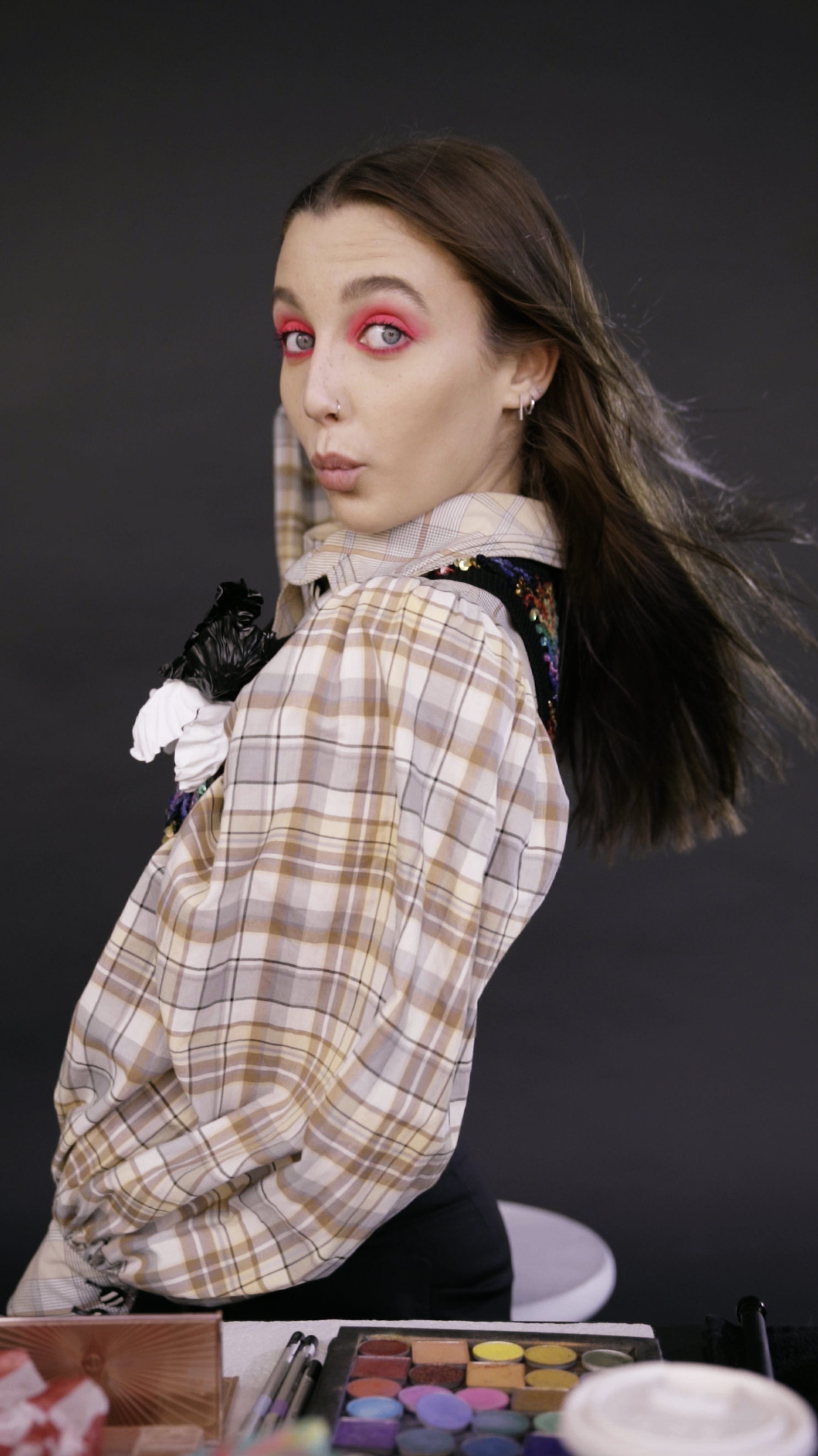 Describe your worst outfit (and where and when it happened).
I was 10 years old and I was visiting Ireland. I decided to wear a tacky rhinestoned hoodie, skinny jeans (that didn't fit me properly so they weren't even skinny), and black ballet flats. Tragic.

What are you wearing to your own funeral?
Vintage Levi's and a hoodie. I like to keep things casual.

When was the last time you fell in love?
I'm not sure I've ever been in love.

Once and for all, are we living in the Matrix?
10000%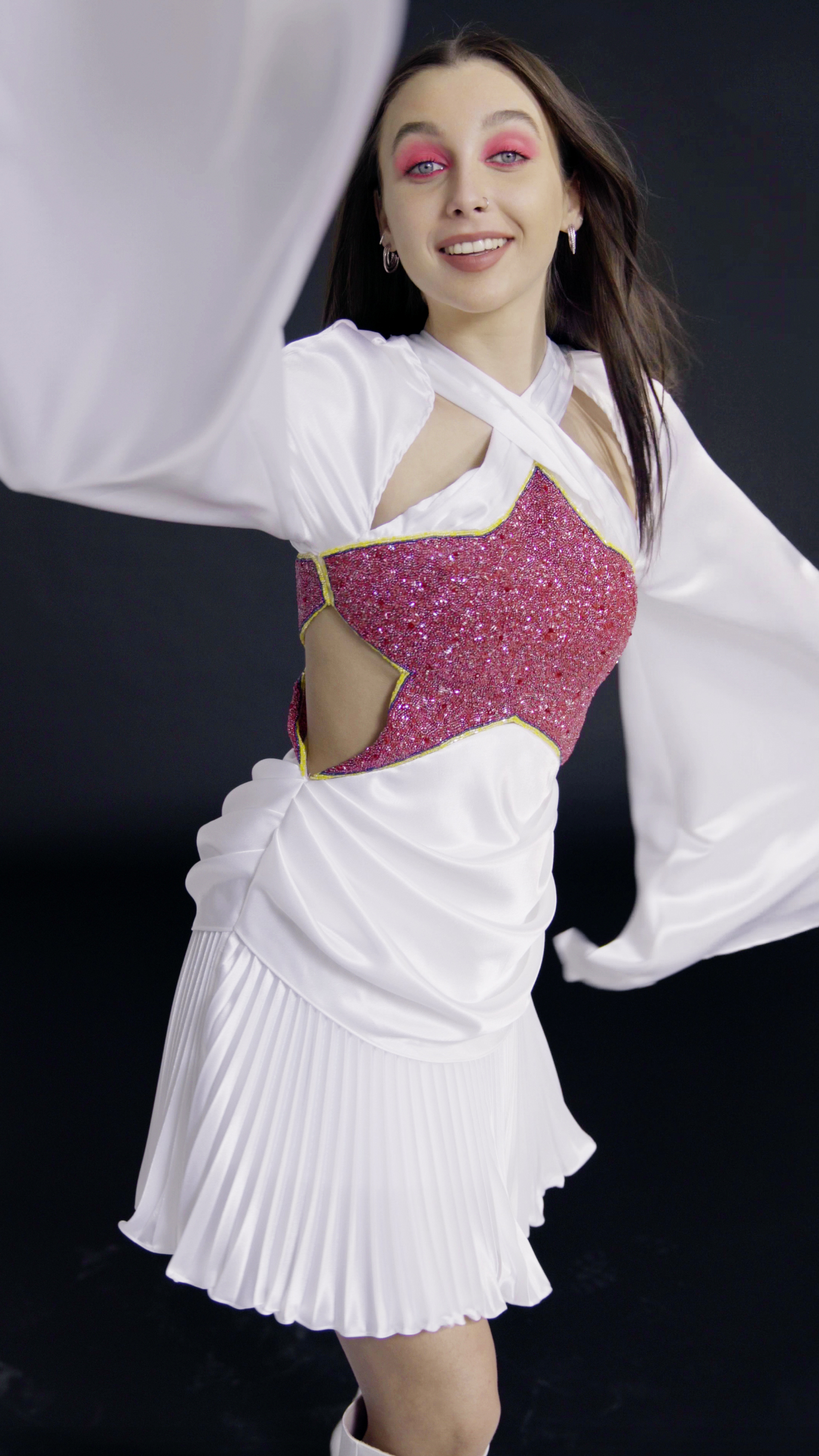 DoP JASON ACTON, Hair LUCAS WILSON at Home Agency, Makeup SAM VISSER at Forward Artists, Prop Stylist JESSE KAUFMAN at Frank Reps, Video Edit CHLOE SNOWER, Photographer's assistant ZARA SARAON, 1st AC GOVINDA ANGULO and 2nd AC AL HALL, Gaffer IAN BARLING, Fashion assistant ANGELA WEI, Prop stylist's assistants TYLER DAY and CHAZZ FOGGIE, Production WEI-LI WANG at Hudson Hill Production, Studio Pier 59 Studios, Special thanks DANIEL WEINER and PETER MAXWELL