Photo courtesy of Burberry.
Gigi Hadid is Four-Faced in Burberry's Newest Campaign
The model moonlights as Burberry's "boy, girl, lady, and gentleman."
Photo courtesy of Burberry.
These days, Burberry is one of the most established, stalwart English brands in existence, but it was founded in 1856 by a bona fide millennial of the time: 21-year-old Thomas Burberry, a former draper's apprentice. (And he did it without 40K Instagram followers, nary a Soundcloud to his name!)
Although Burberry has flourished for over 150 years, the brand hasn't lost its connection to youth culture, as it proves with its latest campaign. Model Gigi Hadid, who can spark a trend simply by holding a book, has collaborated with Burberry on a collection featuring the new signature house code of interlocking TB initials in—what else?—shades of Burberry beige.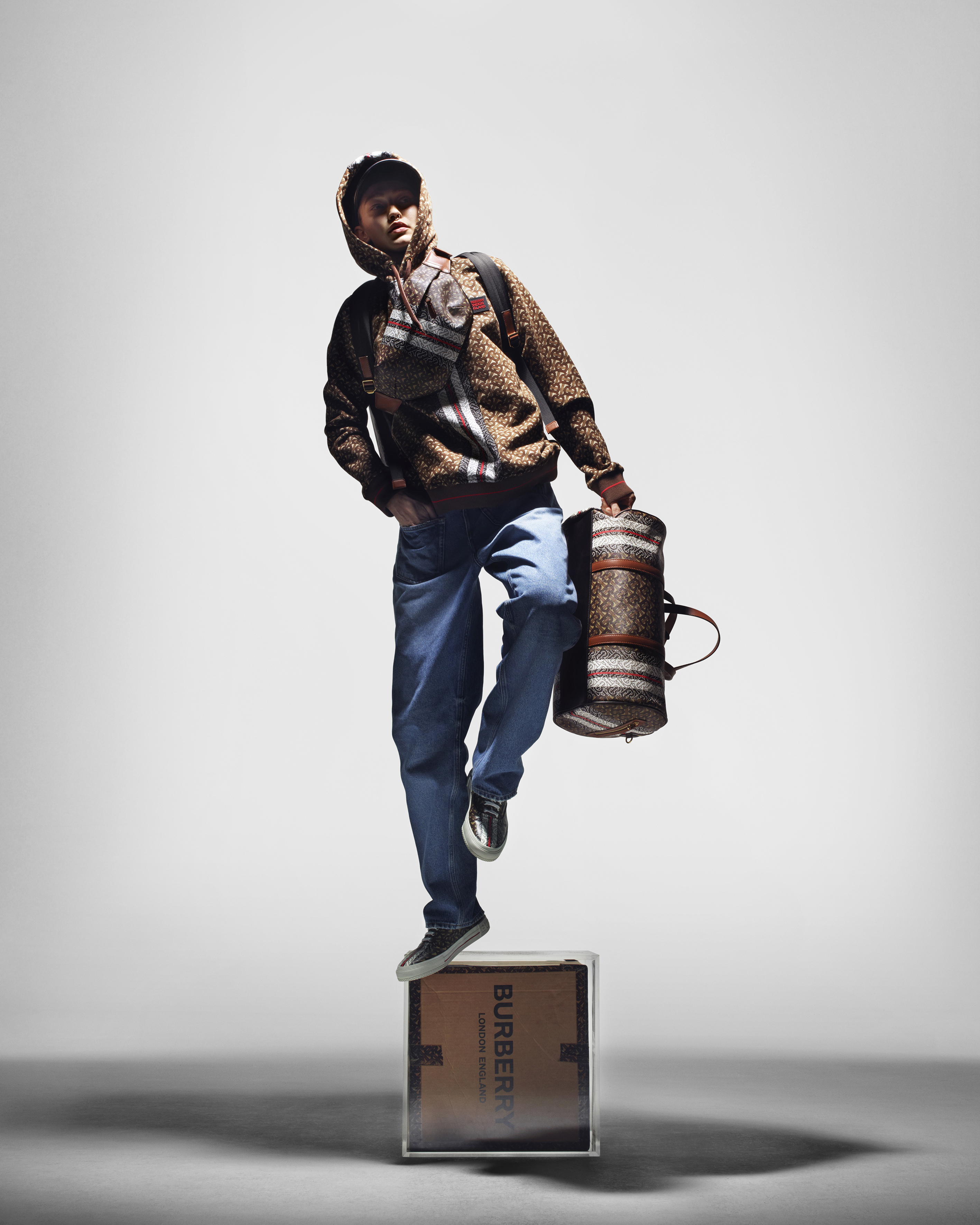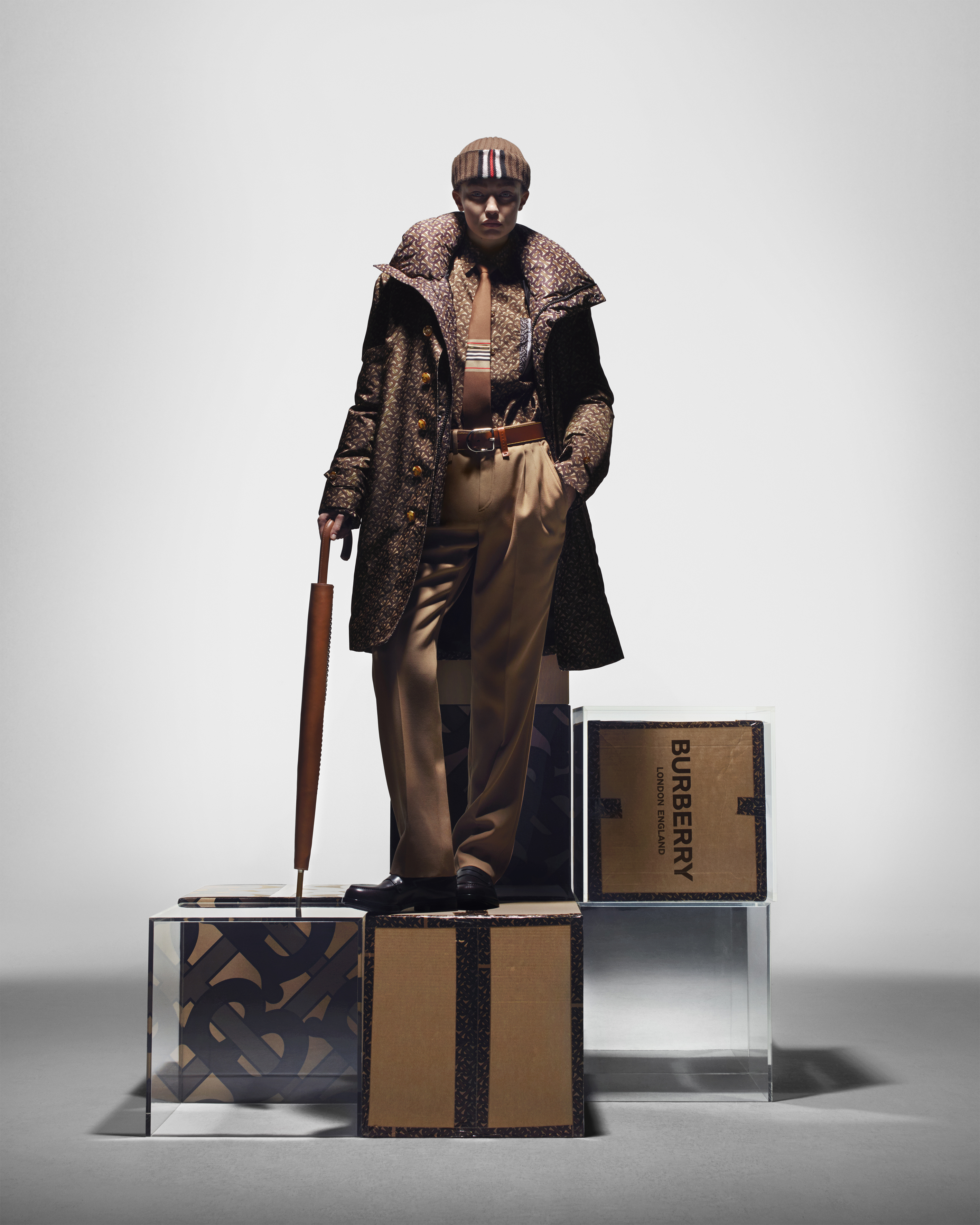 In her first campaign with Burberry, Hadid transforms into "the boy, the girl, the lady, and the gentleman," the four fictional characters who inspire the collections of the fashion house now helmed by Riccardo Tisci.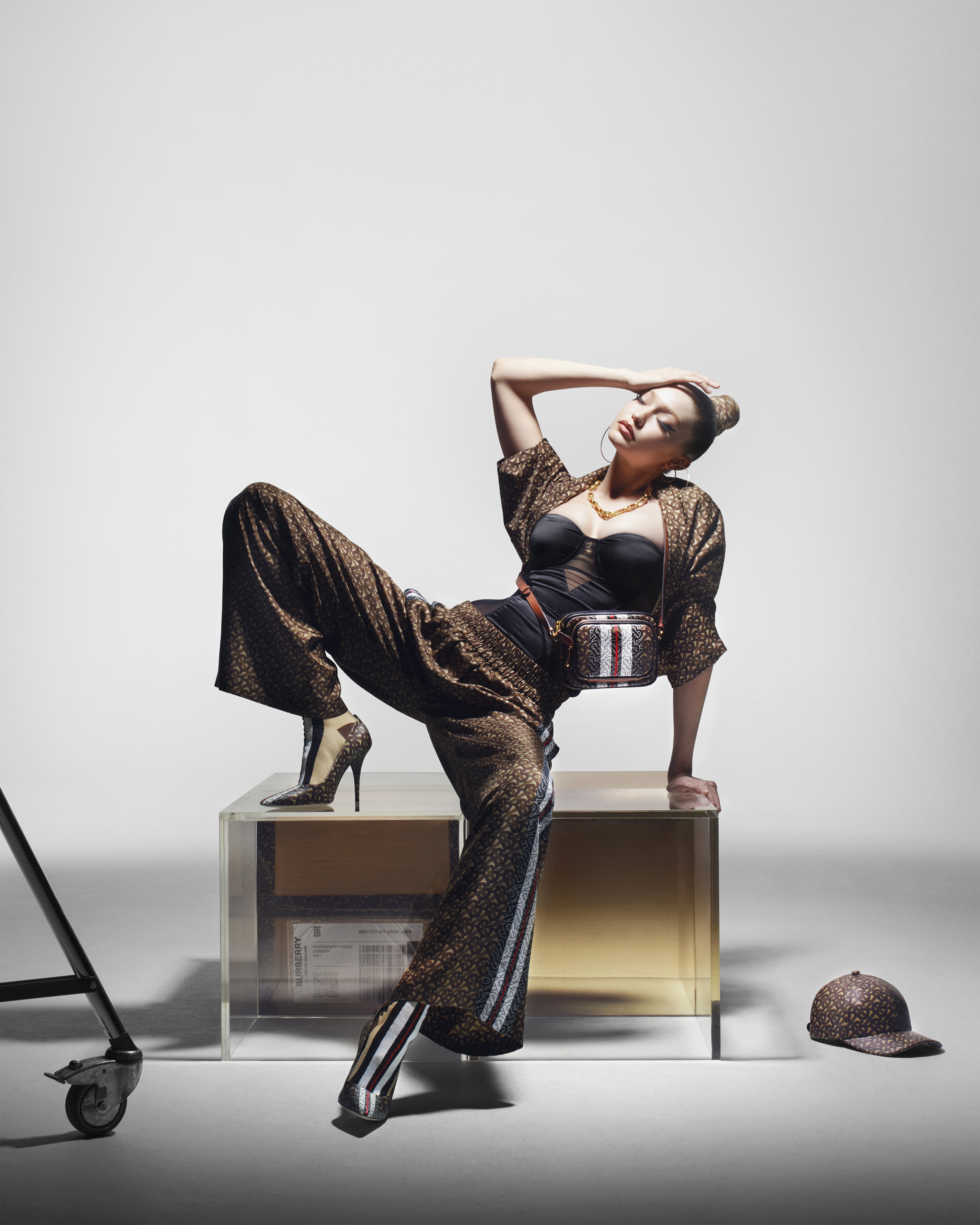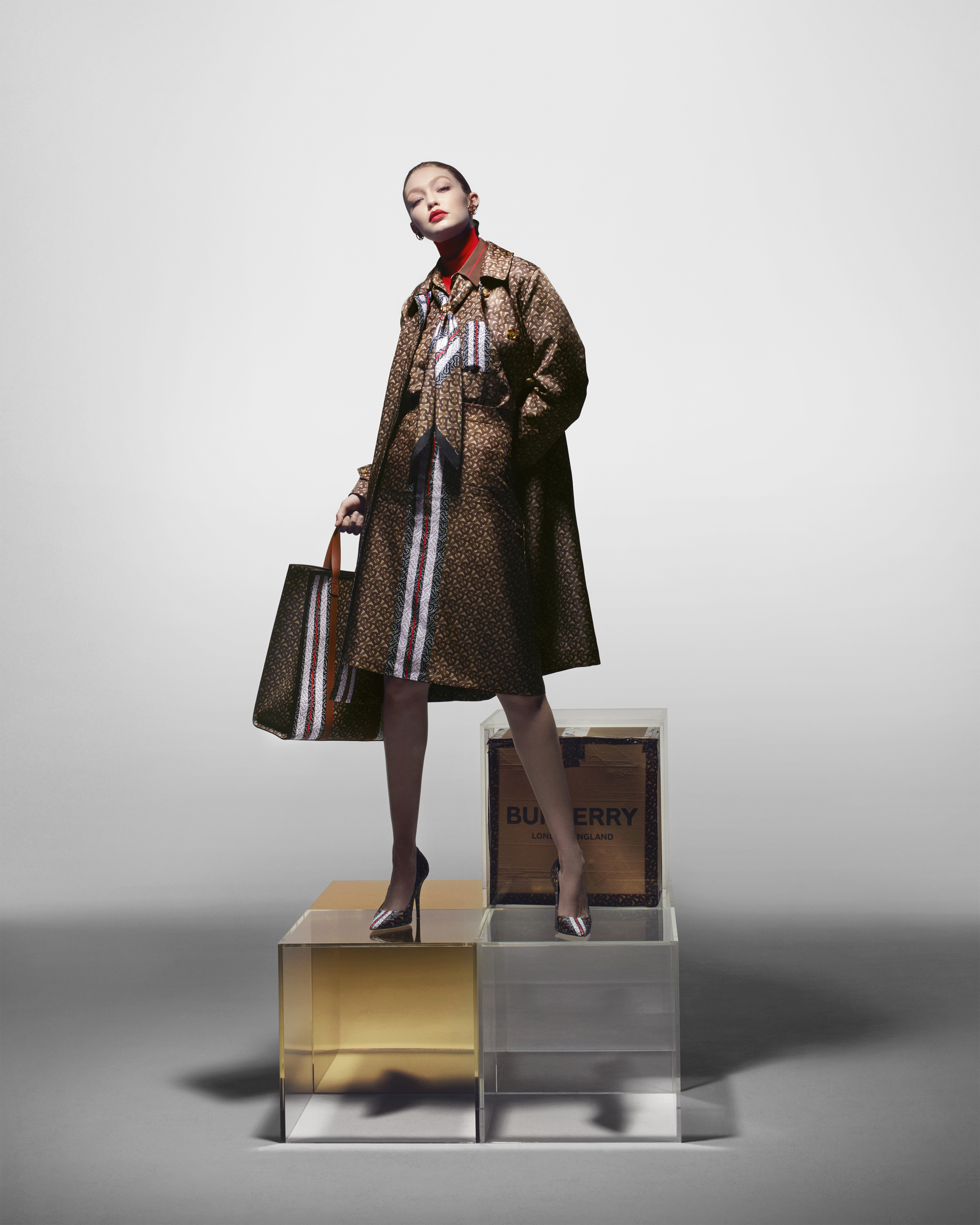 'I have always loved and respected Riccardo's work, and I feel so honoured and grateful that he trusted me with this project. My first Burberry show was my first time working with Riccardo, and the timing just felt perfect. It gave us our first opportunity to really get to know each other. The second I heard the creatives for this shoot, I understood how I wanted to bring that to life and show different sides of myself through each character," said Hadid in a statement.
Something about the group shot of all four characters is very The Royal Tenenbaums; separately, the elements of the Burberry family might not make sense, but together, they live in a kind of dysfunctional harmony. "The boy," as played by Hadid, is a fuccboi extraordinaire, looking like he's about four seconds away from mounting his Burberry-logoed deck and speeding away down Atlantic Avenue; "the girl" is his female corollary, looking like she waits tables at China Chalet (but she could work at Dimes if she got some sleep and took some B12 shots.)
"The gentleman" is the zaddy's zaddy, and "the lady" is his unfulfilled wife, aching to break out of her gilded cage and put her Art History degree from Yale to good use. We are family! I've got all my sisters with me!
Tagged: