Damien Hirst, En Vogue, and Andy Warhol Take Miami: All the Best T-Shirts from Art Basel
Two fantastic t-shirt pop-ups at Art Basel Miami Beach showed incredible vintage and new stuff. Here are the highlights.
I did not go to Art Basel, because I'm an incredibly busy woman with limited time for art. But when I saw that t-shirt gods Angelo Baque (who designs Awake NY and is the former brand director of Supreme) and Brian Procell were doing pop-ups in Miami to coincide with the fair, I felt all of the seven deadly sins in rapid succession: an intense need for t-shirts (lust), an intense need for a LOT of t-shirts (gluttony), a desire to buy an expensive ticket to Miami just to buy a LOT of t-shirts and then fly back hours later (greed), a reactive compromise in which I spent two hours on the couch just looking at t-shirts (sloth), a sense of anger over the t-shirts I would never possess (wrath!!!), a sense of resentment for everyone 'gramming from said t-shirt pop-ups (envy), and, finally, a moment in front of my own closet, staring at my t-shirts and thinking, "Who cares if I'm not at Basel? I'm still a t-shirt goddess" (um, pride).
There's no doubt that this was the year of the t-shirt. From the rise of merch culture in the luxury fashion world—every luxury fashion house is now slapping its own logo on t-shirts for the fans—to the explosion of the vintage t-shirt market, to the make out session happening between fashion and graphic-driven streetwear, the must-have clothing item is no longer a certain silhouette or a handbag or a super sick shoe, but a t-shirt with the right brand name, the right politics, or the right band that broke up before you were born. Who are you, if you're not telling us with your shirt?
It took a very brave soul to help me break this cycle of Biblical horror: Tamara Zverisnskaya, who graciously offered to attend both pop-ups and share everything on offer. Here are the best ones she saw. Because what are my personal emails but incredible content for you?
First up was Social Studies, Angelo Baque's group pop-up with Virgil Abloh, Cali Thornhil Dewitt, Heron Preston, and more.
Tamara took this photo of Angelo. I love his pants!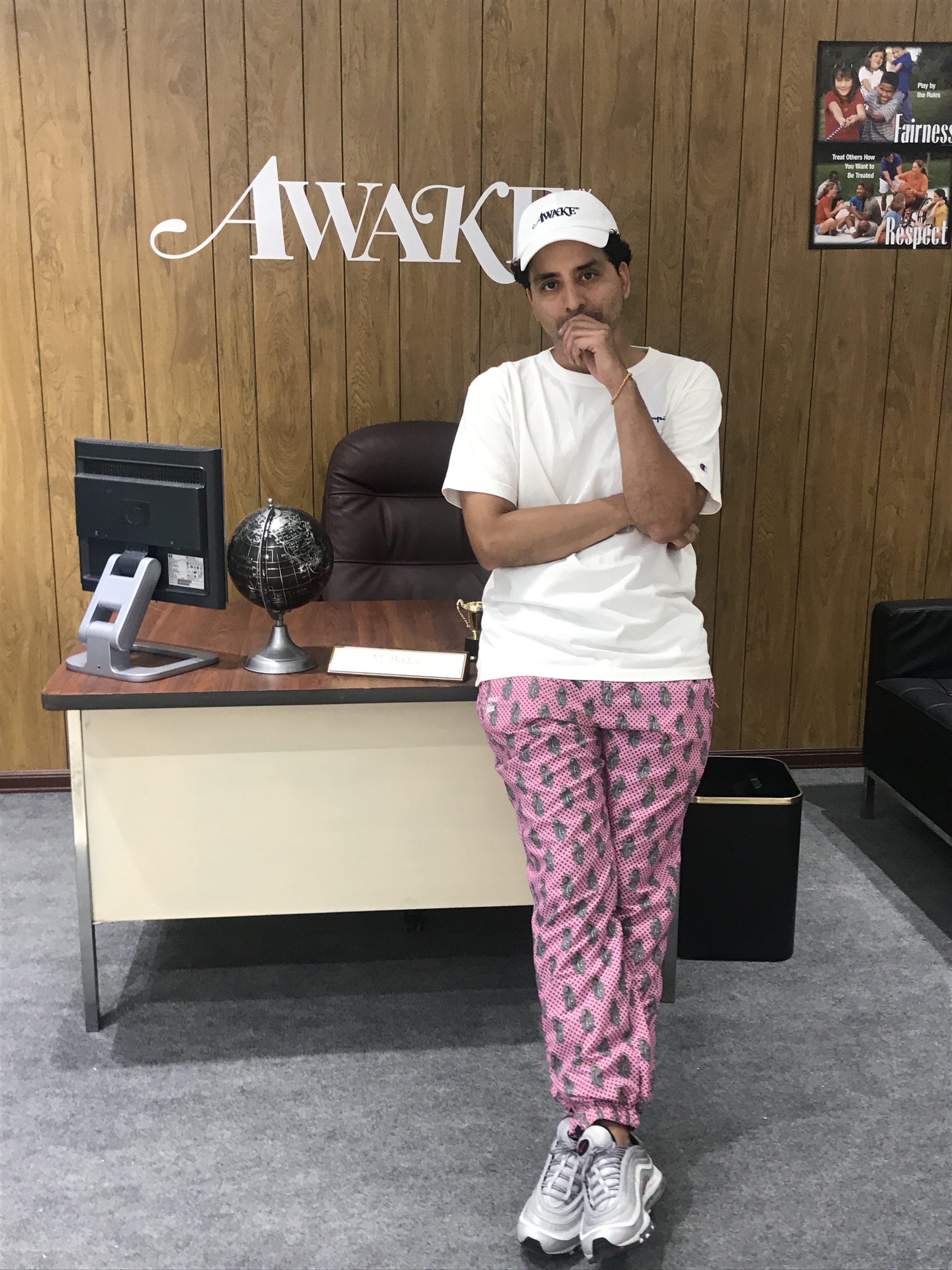 A shirt from Brendon Fowler and Cali Thornhil Dewitt's Some Ware. So good!!!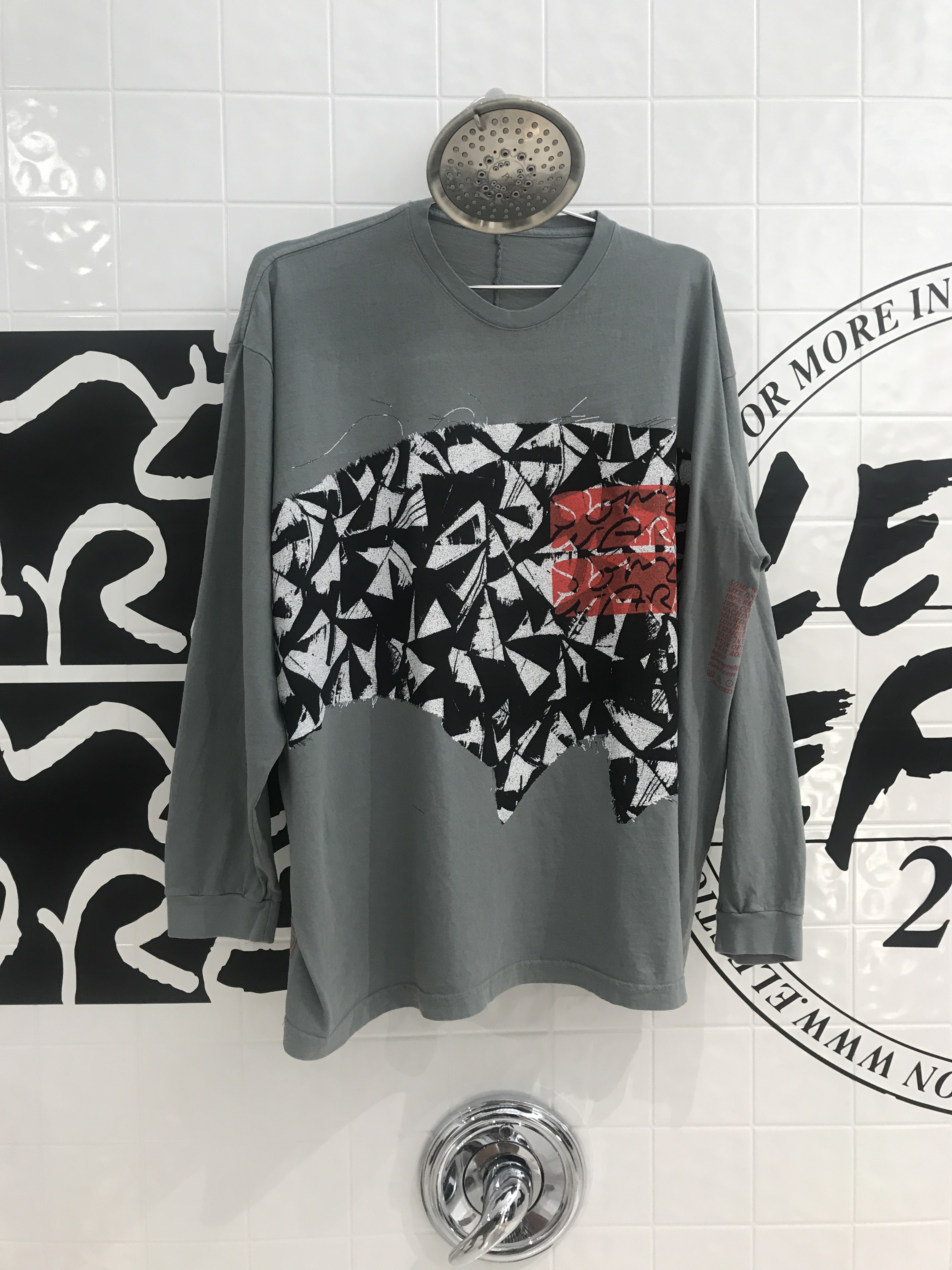 A shirt from Brendon Fowler and Cali Thornhil Dewitt's Election Reform. GOD. Don't you wish these were both yours???? Same!!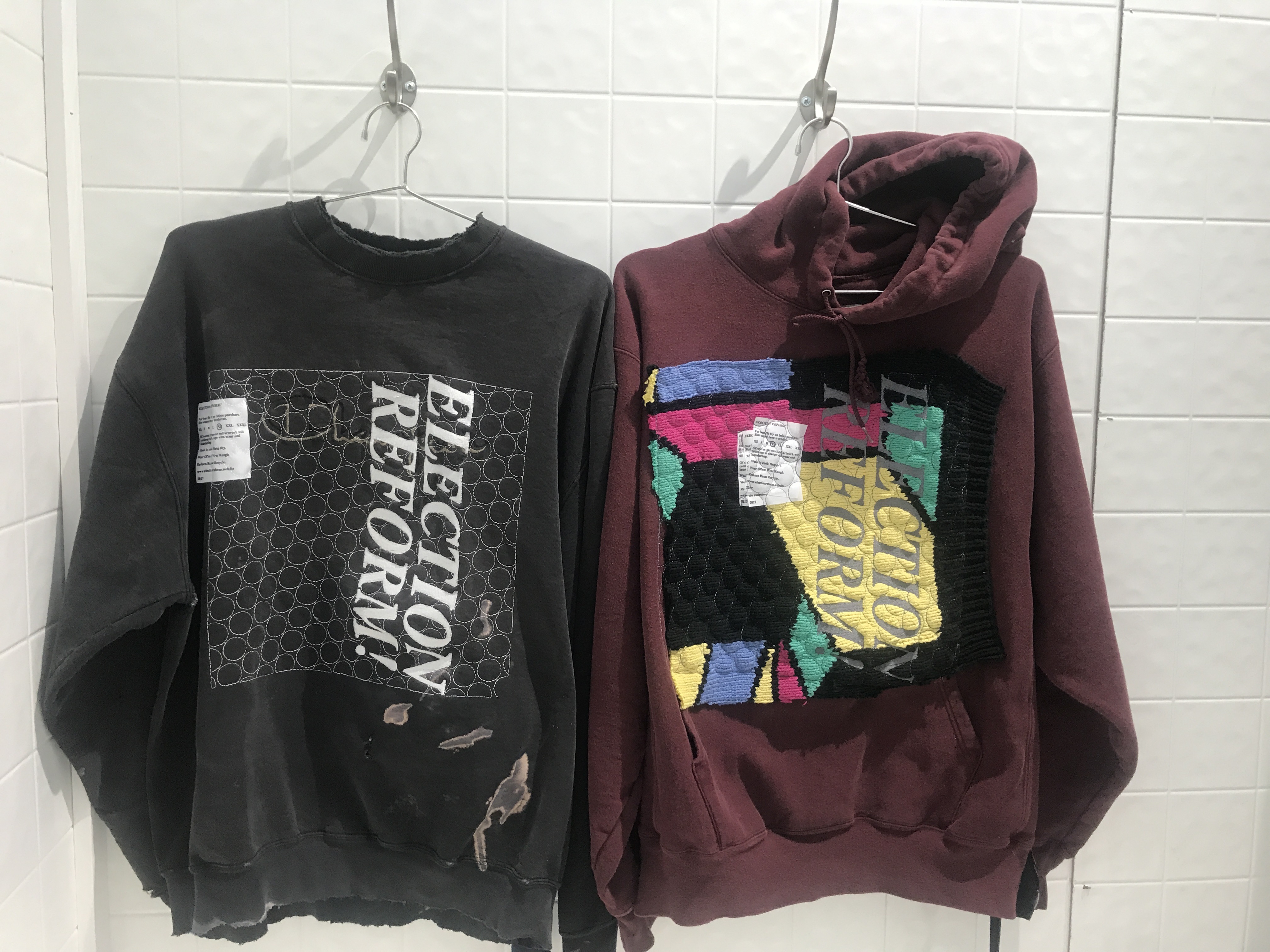 From No Vacancy Inn (crucial Insta follow). I love saxophones because they are extremely cool.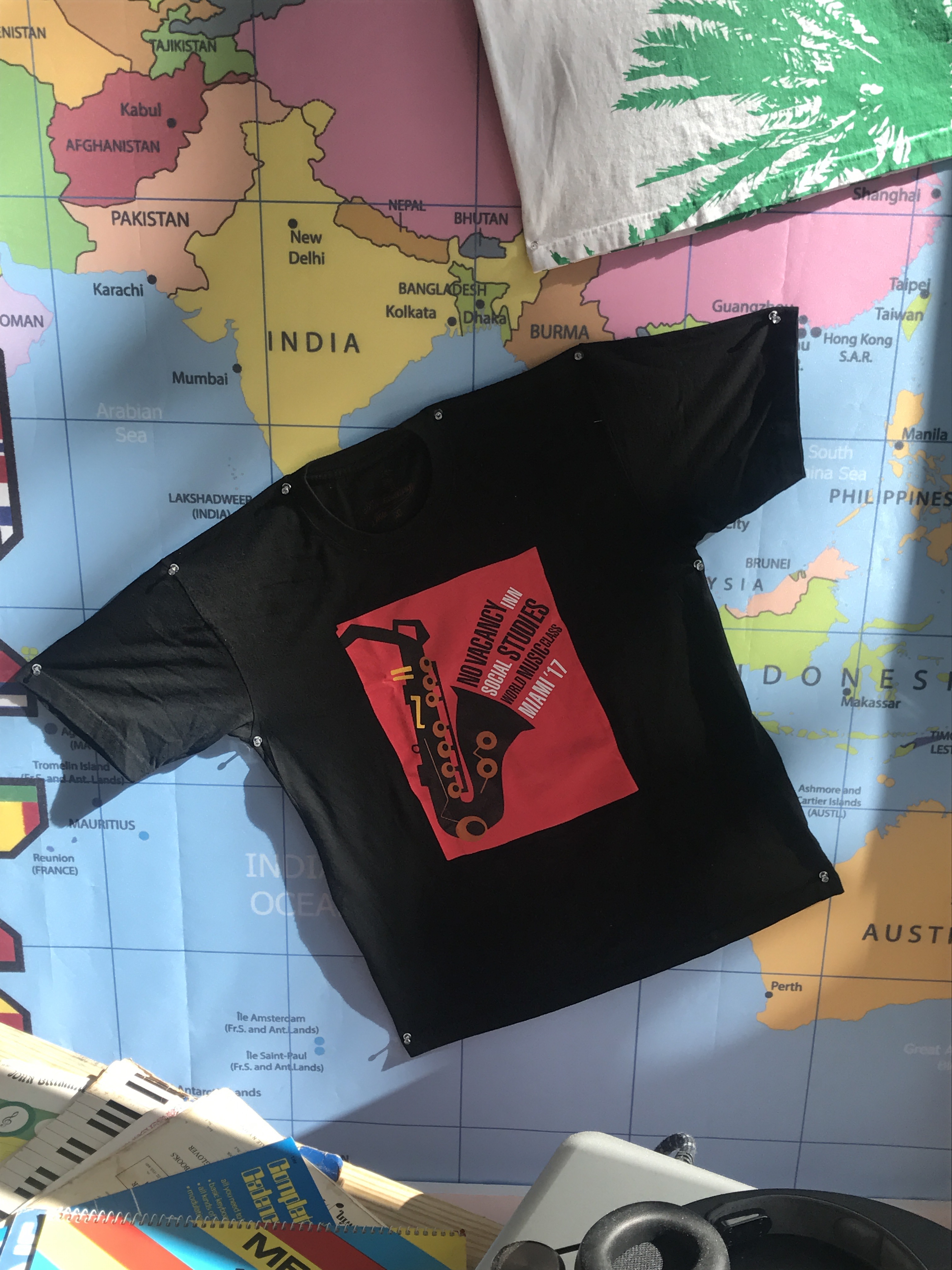 The scene at Union's booth; vintage and new from the gold standard of streetwear stores.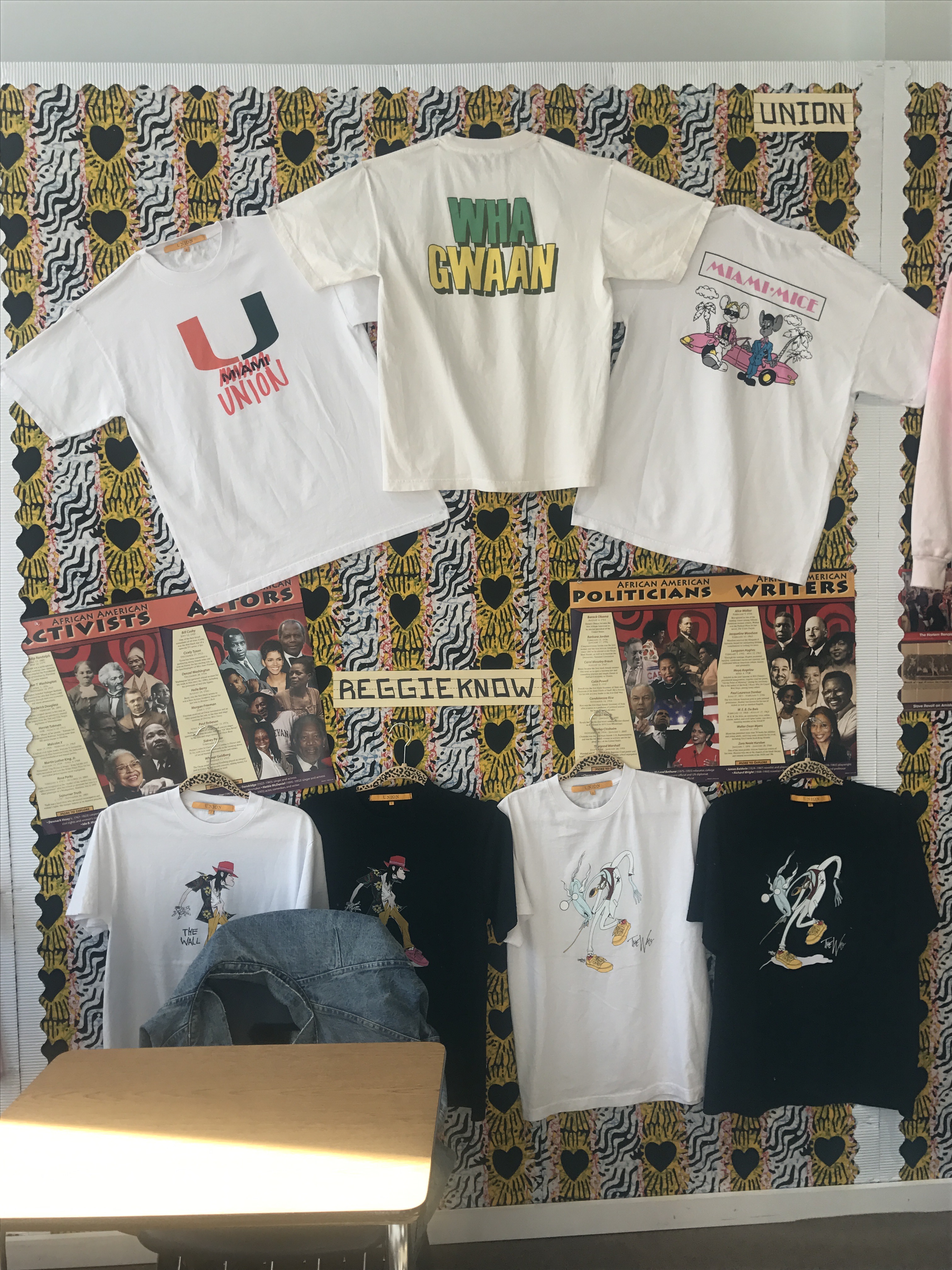 No ya never gonna get it (this shirt).
NEXT!!!!! It was time to visit a place that will make you think: Oh, heaven is doing pop-ups now? The fine folks of Procell brought a selection of their finest vintage. Here is the crème de la crème!
Oohhhhhmmmmmmyyyyyygoddddd. 15 minutes of fame...a lifetime of t-shirts.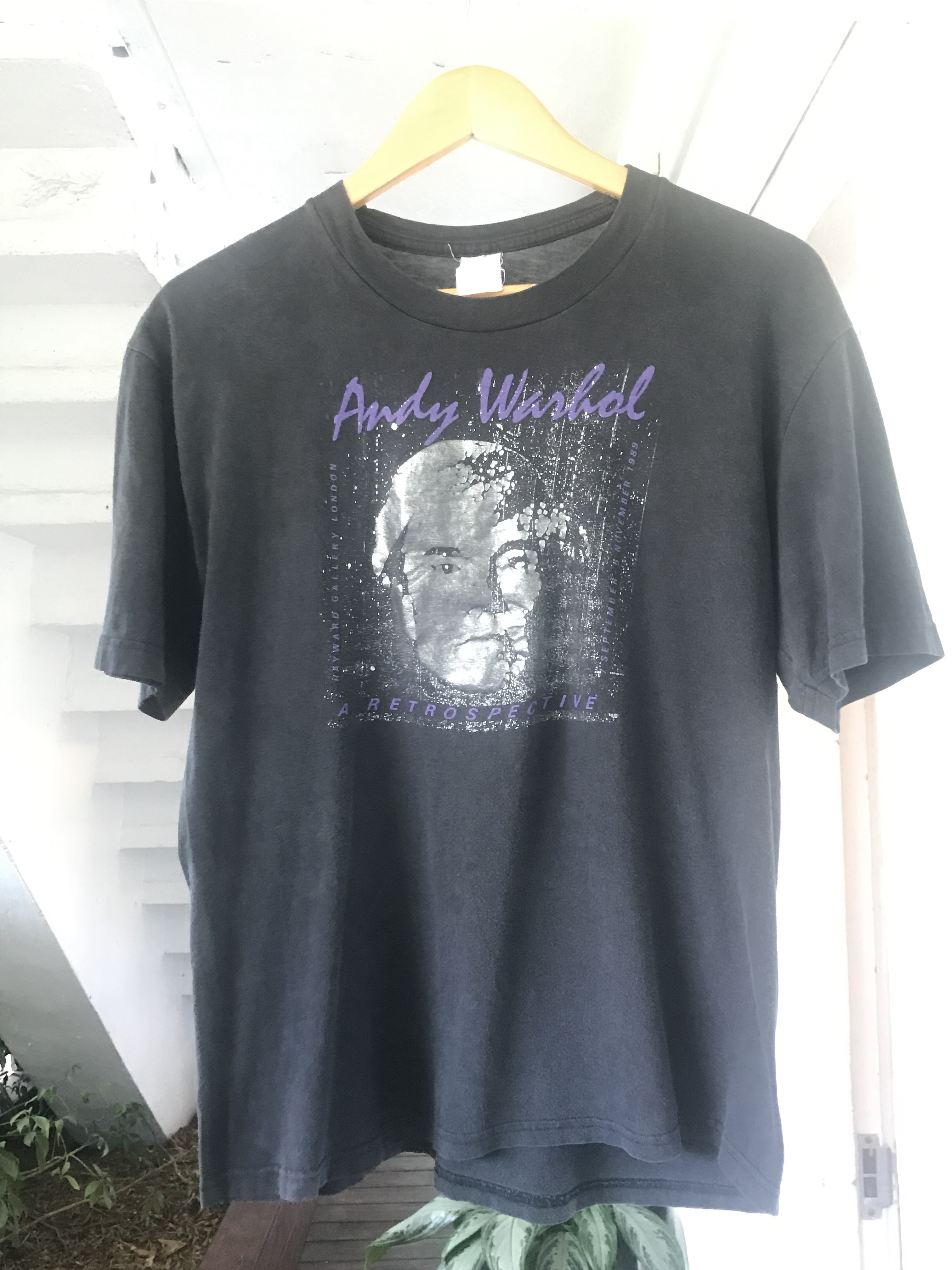 Say what you will about the inflated art market, but I would pay Salvator Mundi-level cash for this Damien Hirst t-shirt.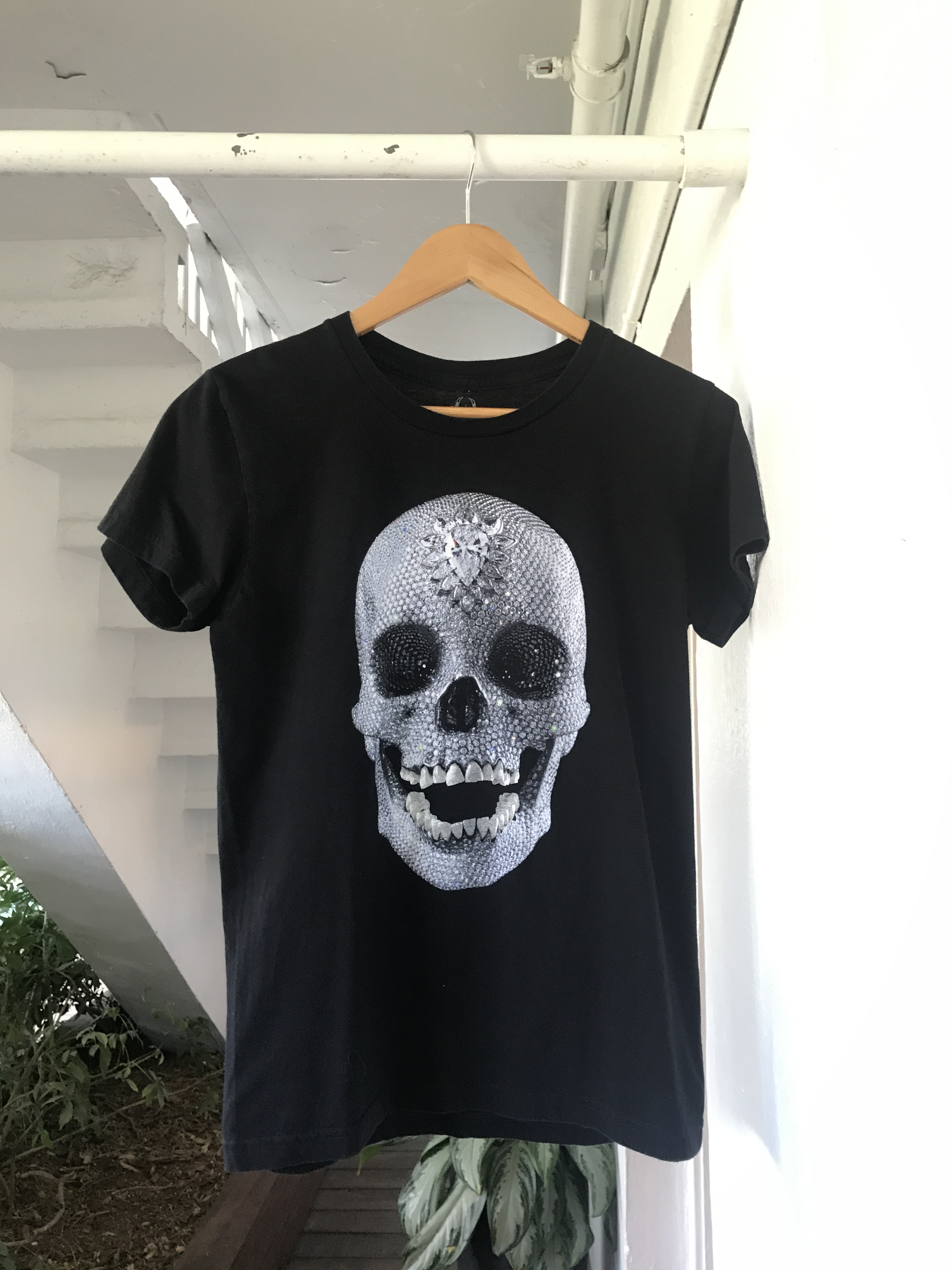 I'm not crying because of this M.C. Escher t-shirt; you're crying!!!!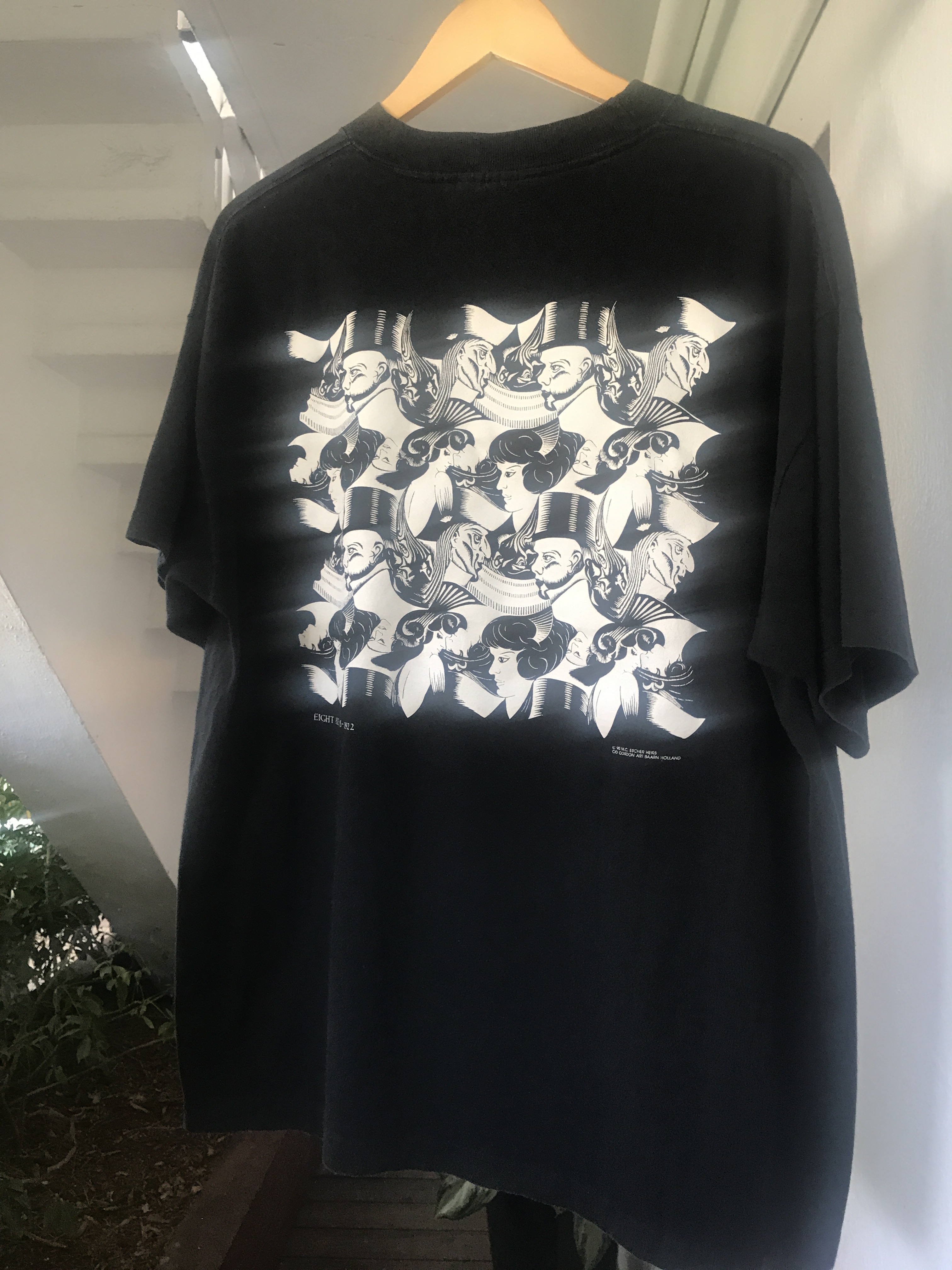 I've heard of Picasso and I've heard he's amazing. This shirt lives up to his art.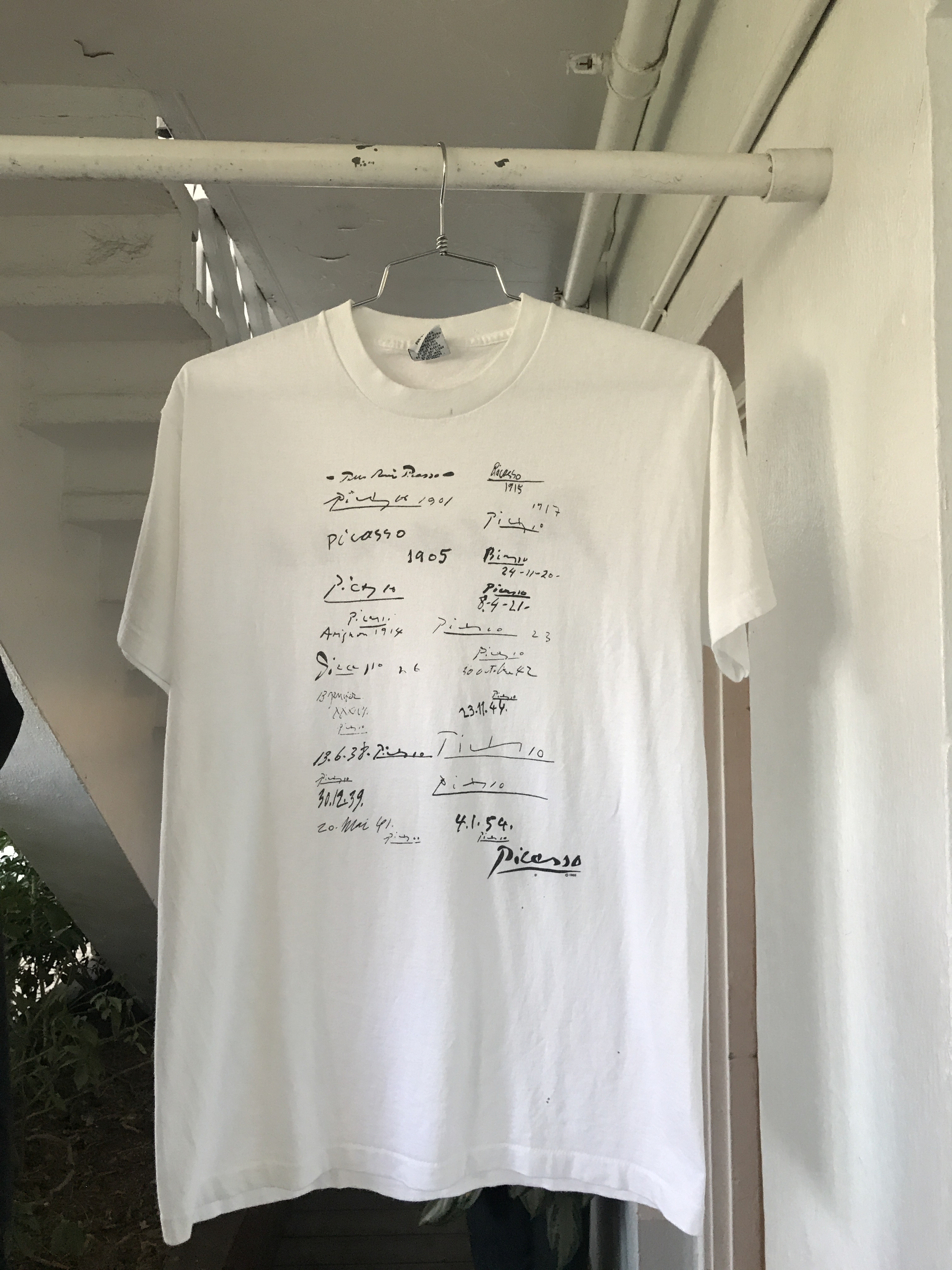 This Pettibon shirt says: "A kiss for the careful reader.... Bless his moving lips."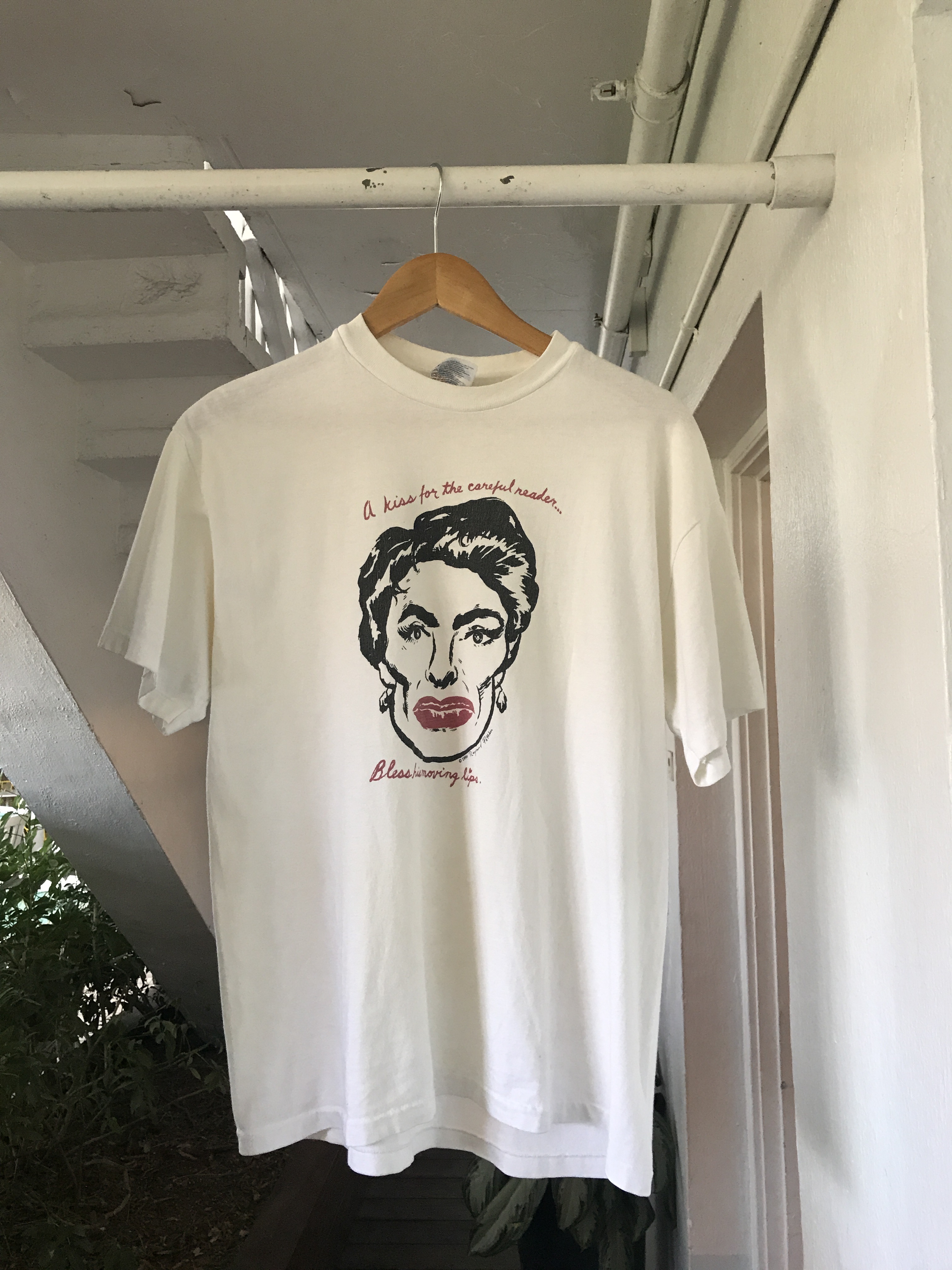 Stephen Sprouse is my personal messiah.