GARAGE Fusions: Telfar x Jeremy O. Harris
Fashion designer Telfar Clemens and theater world luminary Jeremy O. Harris are thinking about the country, and their future. Photography: Roe Ethridge. Fashion Editor: Avena Gallagher
The playwright Jeremy O. Harris rose to stardom in a way usually reserved for young actors who star in emotional teen dramas in which no one can quite gauge how good they are yet no one can stop watching. The difference is that Harris' talent is not up for debate. In December of 2018, while a student at the Yale School of Drama, Harris debuted Slave Play off Broadway to thunderous acclaim. The premiere of his second play, "Daddy," followed three months later. Starring Alan Cumming (and, it should be mentioned, a kiddie pool), "Daddy" was proof that Harris was no one-hit wonder. Now, less than a year after the transgressive Slave Play broke new ground, it has premiered on Broadway. (Harris received his degree this past spring.)
Meanwhile, Telfar Clemens had been making unique, unisex clothes since at least 2005 under his eponymous label Telfar. Long before fashion "got woke," long before inclusivity and diversity were the buzziest words on everyone's lips, Clemens was doing things his way. Eventually, fashion caught up with him, and in 2017, he won the CFDA/Vogue Fashion Fund award. Two years later, his show has become one of the pillars of New York Fashion Week, not only because his silhouette and accessories have proved influential (a recent article posited the question "Is the Telfar Shopping Bag the Millennials' Birkin?"), but because his shows go beyond the average runway walk and become performance pieces on their own.
For fall/winter 2019, Clemens staged a punk show of sorts at Manhattan music venue Irving Plaza. The models emerged from backstage, walked to the front of the stage, and then dove off into the arms of the crowd, who passed them around like bodysurfers at so many underground venues before them. The staging was a collaboration between the designer and Harris, who, acting as a hybrid frontman/master of ceremonies, recited a monologue he had written for the occasion that began: "Who am I to welcome you to a place you've always been?" The theme of the collection, was "Country." Clemens' country and Harris' country is perhaps your country and our country, too. The world hasn't always seen it like that, but we no longer have to wait for them to catch up.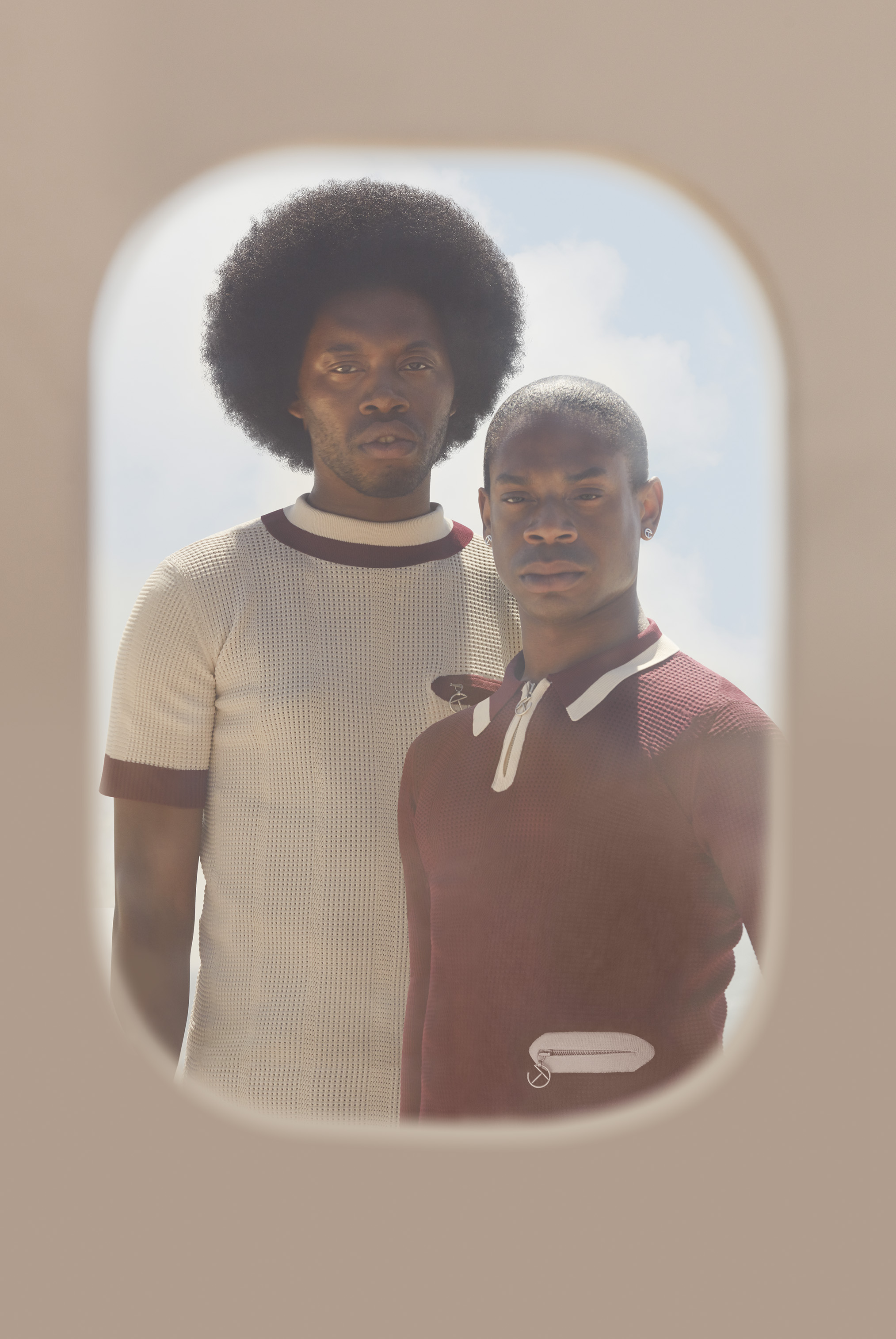 Jeremy O. Harris: When we had our very first meeting, I felt like I was in the middle of the greatest info dump I could ever possibly be a part of. Like I had attached my brain to the internet and 5,000 years of information came into me in one second. You think so quickly and you ask such good questions, but you also provide so much information. I would describe my relationship with you, our collaborations, a lot like regurgitation: You feed me the best food ever and I feed it back, and a little bit of my spit gets in the food that you just put in my mouth, and a little bit of your spit gets in the food, you know what I mean? It's this weird back and forth. How do you describe it?
Telfar Clemens: I'll describe it as a collaboration—giving you the space to see our world through your eyes. That's the way I like to work with people. I don't impose a certain thing on you. Here's what we're doing, and we're asking you to be a part of this because you can add something to it since you know so much more about it.
JOH: I mean, because there was no "no" ever. There was never a "no."
TC: Yeah, I don't like "no."
JOH: It was only like all yeses.
TC: We want to collaborate, so why would you say no to someone's idea?
JOH: One of the things we talked about for the first hour of our hanging out was the etymology of the word "country," and what that meant. What does that sound like? What does it mean to be someone from the country, which I identify as?
TC: The idea of what the country as a body is, what country music means, what our country signifies, you know? I was playing with these ideas of punk and country music, and the idea of country fashion and American fashion and fusing those things. And taking those things completely out of context, because some of those are specifically a narrative of white America, and that's not what America actually is. We wanted to just make something new by including a lot of the ingredients of American culture. Jeremy, what goes through your mind when you see your work onstage?
JOH: Oh, God. I have a weird hunger for my work, for hearing my work read right, that gets sated when all of the elements are hitting their mark. I care less about what anyone else has to say about my plays, because I am so hard on every single collaborator I have in the room. And I hope that they're also being hard on me. So that's what's going through my mind: Am I being sated? And if I'm not being sated, why not? So much of my work is me doing weird surgery on myself and, like, sticking a tube back in to fix whatever I took out.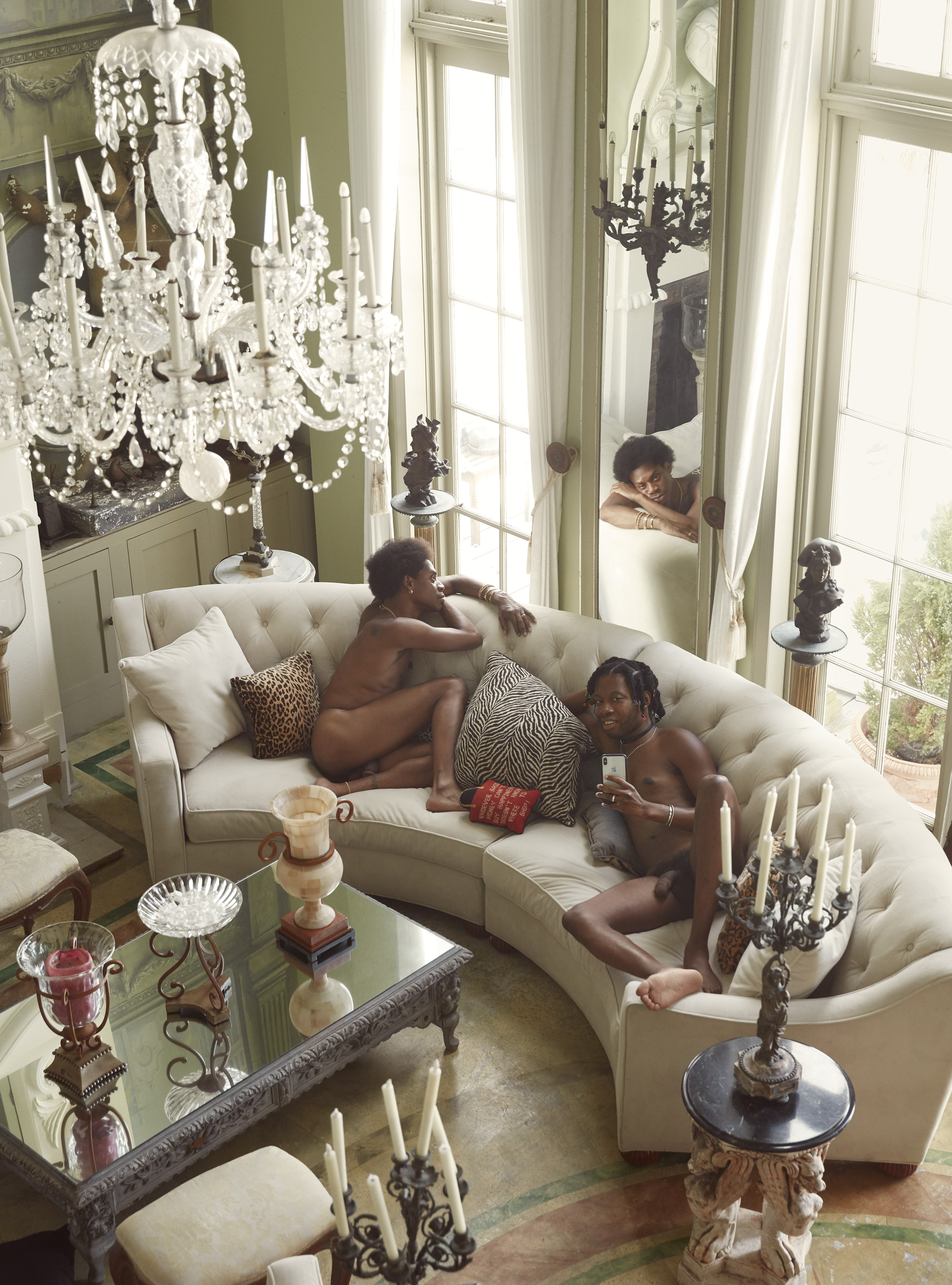 TC: So you're a perfectionist?
JOH: I am a bit of a perfectionist. What goes through your mind when you see your work? It feels like every person in the world has a Telfar bag. What does that feel like to see people walking around with that evidence of you?
TC: I mean, it's cool. But also I like people that don't know anything about me and you see them with everything on. If no one's actually interacting with your work, then there's no dialogue of how it could change or be better or reach more people. So I feel like it's kind of the beginning of a wave, you know?
JOH: What does it mean to have people who aren't just, like, art people? Because those are the people I first saw wearing Telfar. It wasn't even fashion people. It was the coolest people in art and music I saw rocking Telfar first. What does it mean to see some kid in Korea rocking a Telfar bag, and not knowing who Telfar Clemens is, or his relationship to the art world?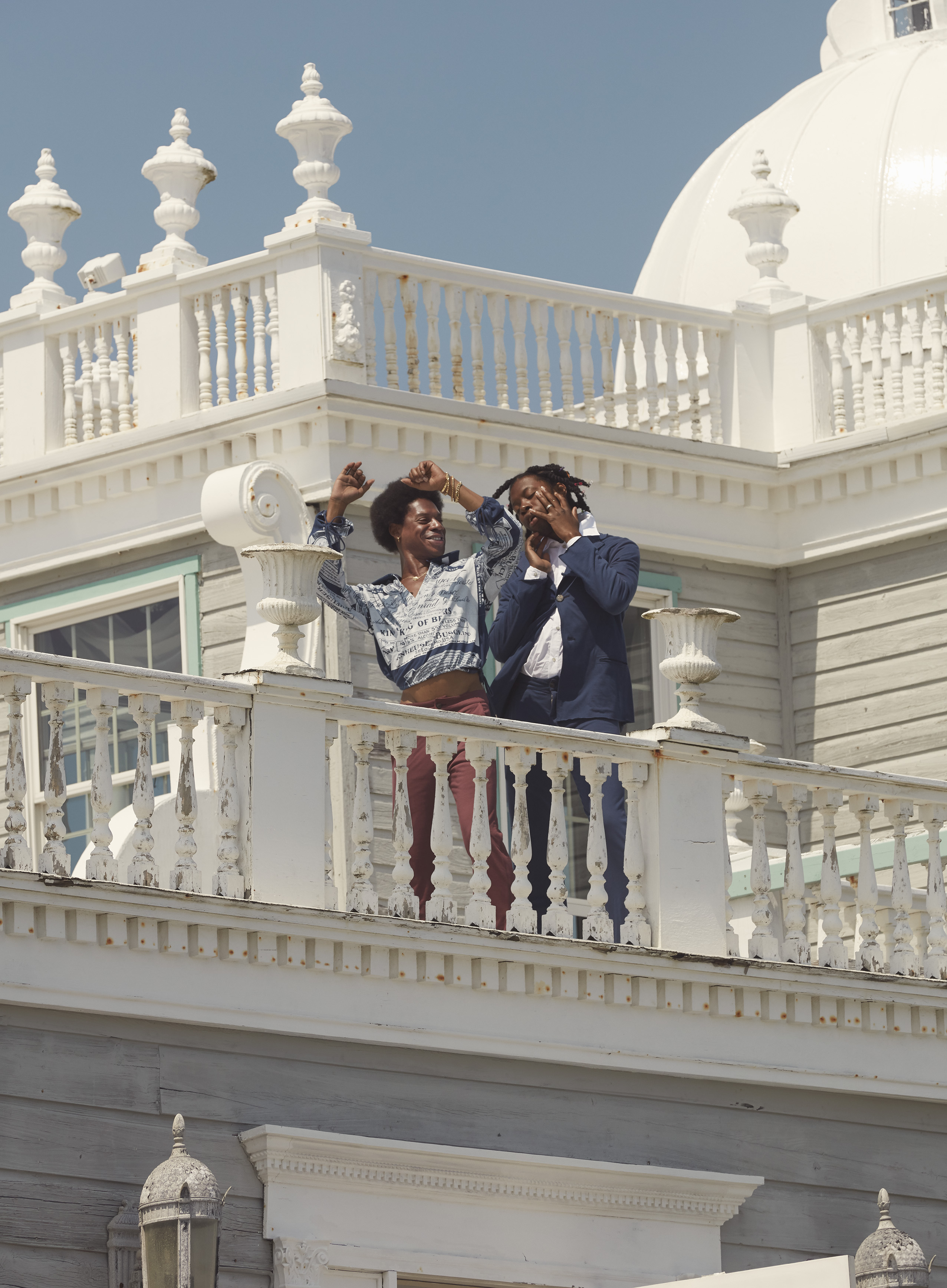 TC: It's almost as equally as important because they just like that thing. A hundred years from now, when someone finds that thing, I want them to say, "Oh, I don't know what that means or what that is, but I like this thing." It's like I did my job. But if you know what it is and [you know it] by name, and you're like, is this a status symbol? It's almost like, okay. Who is an artist that you feel creatively close to but you haven't met?
JOH: That's really hard to answer now because I got to meet the person this year that I had always felt that close to, and that was Rihanna. After meeting her, I feel like I've met the spirit that had been living outside of my body forever, you know? Sitting in her presence and having so much of that confirmed felt phenomenal. But now I think it's this playwright named Caryl Churchill, who I think is the Rihanna of playwriting. She's 81, and she has four plays going up at The Royal Court this year.
I think the reason I'm so inspired by her is she has taught every person in the U.K. who's now writing "how to fucking write" [books], but you can't find a formal world that she's stayed in, or a thematic world she's stayed in. One minute, she's writing about all of the feminist woes that all women have ever dealt with, and the next, she's writing about climate control and how there's impending doom.
I want to be that Gemini old-dude writer who's 81, still writing, and people are like, "How does this play look anything like Slave Play or "Daddy"? How did he do that?" I want to be able to make a body of work that isn't a consistent re-interrogation of the same ideas, but exploring new things all the time.
TC: New things in your own lane, too.
"For years, I thought I was a one-man army that could do everything, but once you start to build a team of people you trust, let your ego go, and know that that person is actually right, that's when you start to do really cool shit." - TELFAR CLEMENS
JOH: Exactly. One of the reasons I'm attracted to artists like Rihanna and Caryl Churchill is because they had these moments of being able to push past huge successes and not become weighed down by self-doubt or writer's block. I wonder how you keep yourself creatively inspired, especially after you've had huge successes. The last two seasons you've had have been some of the biggest things ever. You won the CFDA.
TC: Even though this feels like a big success, I'm like, that was yesterday. I want everything out of my situation. It's also just looking back at my work, like, this could be a bigger thing than I did in 2007. How does this relate to 2020? It's kind of just thinking back on old ideas, thinking about how it works in the world now, and figuring out what's my place now with that, because a lot of things have been thrown around.
JOH: Your relationship to repurposing is so exciting to me, because you see how through each season you refine [your ideas] in a way that I think is rare for young designers. I feel like a lot of times, young designers are always onto the next, onto the next, onto the next. Were you always someone who liked something that existed more than something that was invented? Does that make sense?
TC: I wanted to make this specific kind of thing, and it started from just deconstructing things that were really ubiquitous, like a T-shirt. You can get a million white T-shirts, or you could buy vintage jeans, take them apart, and make another thing. I'm more of a deconstructionist who makes a new version of things.
JOH: I love that.
TC: That's how I navigate. If it [already] exists in the world, why are you making one? It needs to be something that doesn't exist in some way, shape, or form. That makes it mine; otherwise, it's not mine. I'm really uncomfortable with things that aren't mine. I don't borrow clothes.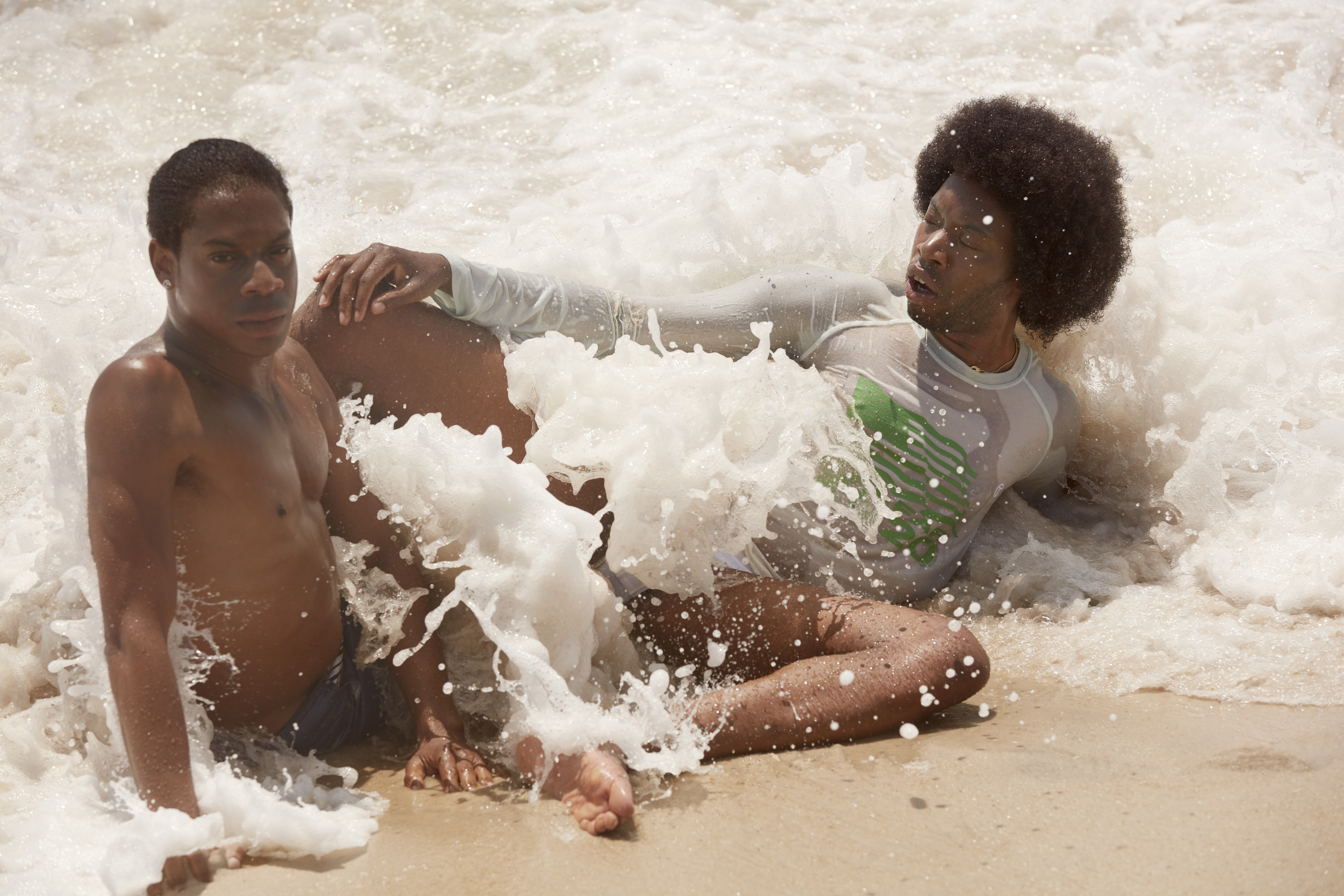 JOH: You're wearing a necklace with your initial on it. What's the role of ego in making art? Does it help you? Does it hinder you? Do you see it and feel it?
TC: It plays a lot into what I do because I have a brand that is my actual government name, and it's really specific to me, because I make clothes for myself. That's where it helps, and where it hinders is where you're like, "I know exactly what I want out of something," and when you're actually collaborating as much as you do, you're like, "Where do I fit into that?"
For years, I thought I was a one-man army that could do everything, but once you start to build a team of people you trust, let your ego go, and know that that person is actually right, that's when you start to do really cool shit.
JOH: That's amazing. In some ways, having ego makes it harder to listen but when you can...
TC: But I think you should listen to it all the time. I learned to listen to my ego by working with people. I think you need a balance of both of those things, otherwise, you're just listening and not acting on what you actually want to do, what you believe in, what you intended to do. Do you find yourself having to speak on your identity as a black, gay American male? Is it annoying?
JOH: I mean, it's hard to say it's annoying, because at least someone's asking me. I feel like I've sat in a vacuum where I was saying a lot of things and hoping that someone was listening and no one was. Now people are at least asking me things. I think at first, it felt very political to be like, "Here are my things about being black and gay," but then it did get to a level where it got annoying because I realized nothing I was saying was sounding that much more profound than anything James Baldwin had already said. Sometimes I'm just like, "What's the point?" People have this sort of immense cultural amnesia that necessitates us doing lip service to these discourses over and over and over again, when they're all just one YouTube link away.
I feel like I'm navigating what that means, because I also don't want to be a victim to a capitalist moment wherein identity and the politics of identity are the quickest engine to clicks for a website. But then I'll leave behind a canon of discourse that's only that and not a canon of discourse that is expanding other modes of my being or my identity outside of my blackness or my queerness. I want someone to ask me about what it's like to be a tall person, how that changes my life. Being tall and skinny has changed a lot of things—like why I'm sitting across from you. I think there's a lot of discourses that are being overlooked.
TC: Yeah, I mean, at the end of the day, the question is: Are you cool?
JOH: Are you cool? Are you cool, Telfar?
TC: I'm cool. I feel cool.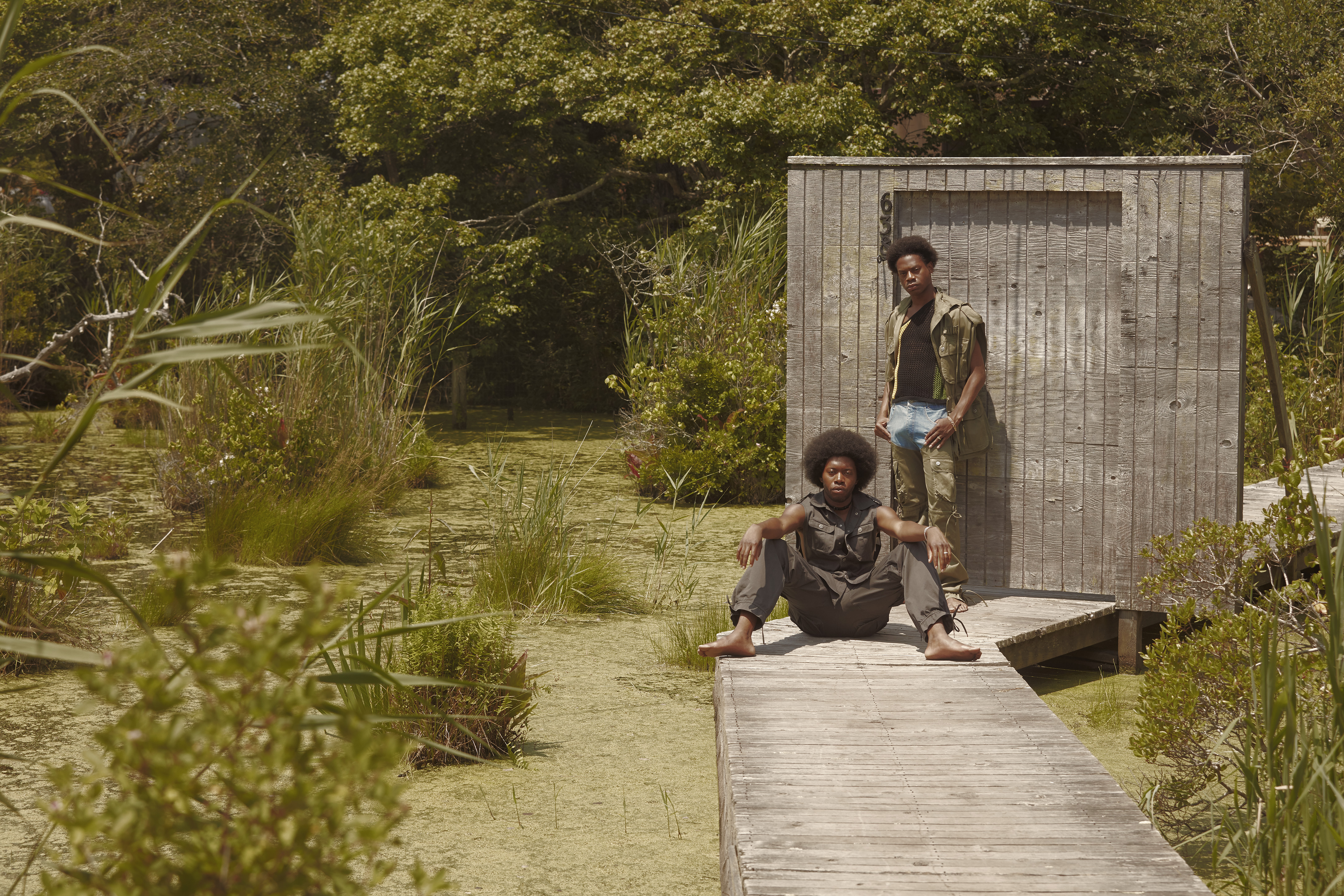 JOH: You're very cool. Oh my God, amazing.