Love! One of Laura Owens's new iMessage stickers
Laura Owens Just Dropped a Set of Stickers
Take your texts to the next level with the artist's home-baked Emoji.
Love! One of Laura Owens's new iMessage stickers
Laura Owens may be a painter, but she clearly enjoys pushing the boundaries of what constitutes a painting exhibition, often transforming contextual materials into artworks in their own right. The catalogue for her hugely successful mid-career survey at the Whitney Museum of American Art in New York is one such project; collecting sketches, notes, snapshots, ephemera, and some highly personal correspondence alongside the expected essays and installation shots, it goes the extra mile to provide an intimate look at the artist's life. And as the show's curator Scott Rothkopf explained to GARAGE recently, each and every copy of the 600-plus-page volume is bound in a different screen-printed cover—a staggering 8,500 unique designs in all.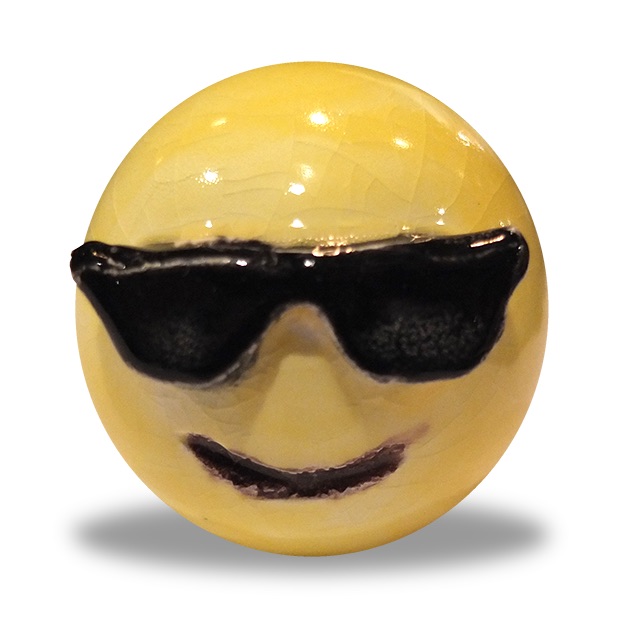 Today, the Whitney announced yet another new addition to Owens's rangy portfolio: an iMessage sticker pack. The set of fifty digital images is based on a series of ceramic sculptures that Owens made in 2014, and the inimitable texture of glazed porcelain gives the results a notably tactile quality. Owens riffs on the familiar banana-yellow smiley-face Emoji, adding her own expressive, gestural edge and joining an ever-expanded list of artists employing the format for their own ends (GARAGE rounded up some animated favorites back in November). Owens's stickers are available for free download from the Apple App Store and can be used on their own or added to photos. In a suitably meta moment, the museum hints at combining them with snaps of Owens's show.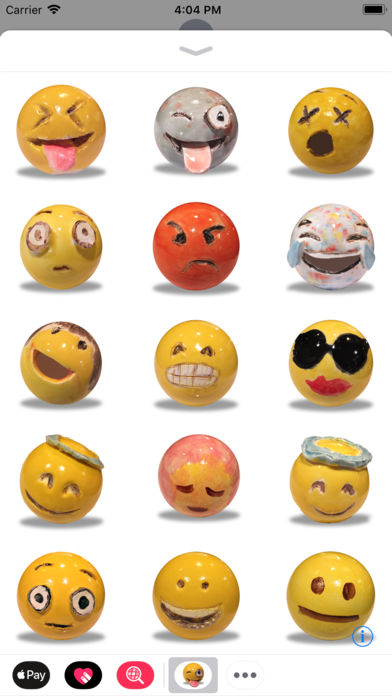 Emojis by Laura Owens are available for download on the Apple App Store.