LaToya Ruby FrazierGrandma Ruby's Porcelain Dolls II, 2007. Courtesy of Gavin Brown's enterprise
An Artist's Provocative Photos of Family Life in a Damaged Town
LaToya Ruby Frazier's affecting new work casts an unflinching look at the effects of pollution.
LaToya Ruby FrazierGrandma Ruby's Porcelain Dolls II, 2007. Courtesy of Gavin Brown's enterprise
It's beyond rare that a young artist's first solo show happens after she's earned a MacArthur "genius" grant, but such is the case with LaToya Ruby Frazier, whose work is on view now at Gavin Brown's Enterprise. Frazier received the prestigious award in 2015 at the age of 33, having already wowed audiences with searing black-and-white photographs taken in her highly polluted hometown of Braddock, Pennsylvania. Mainly portraits of herself and her family, these affectionate depictions often illustrate health problems caused to their subjects by their surroundings. From this insider's perspective, Frazier says she "spirals out," meaning not that she loses control, but rather that she starts with a tight focus and gradually pulls away to reveal the bigger picture.

Frazier cements her affinity for Rust Belt towns suffering the environmental and medical consequences of waste in another series, Flint Is Family, In the titular Michigan city, pollution originates with the automotive and chemical industries, coal mining, and agriculture; in Braddock, it consists primarily of lead, bad air, and toxic runoff from steel mills. In both locations, the consequences have been more than a century in the making, and continue to devastate poor black communities whose concerns are consistently overlooked.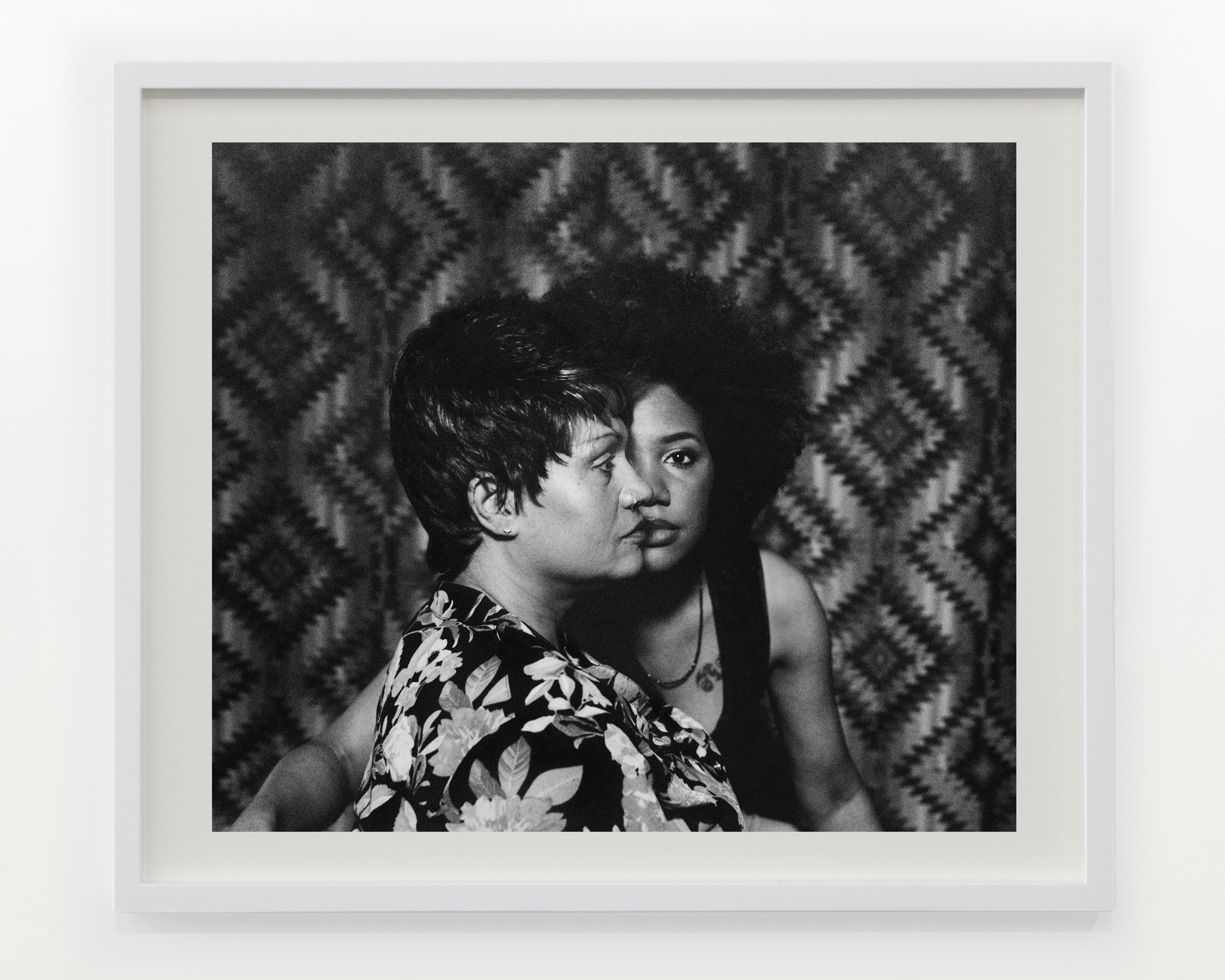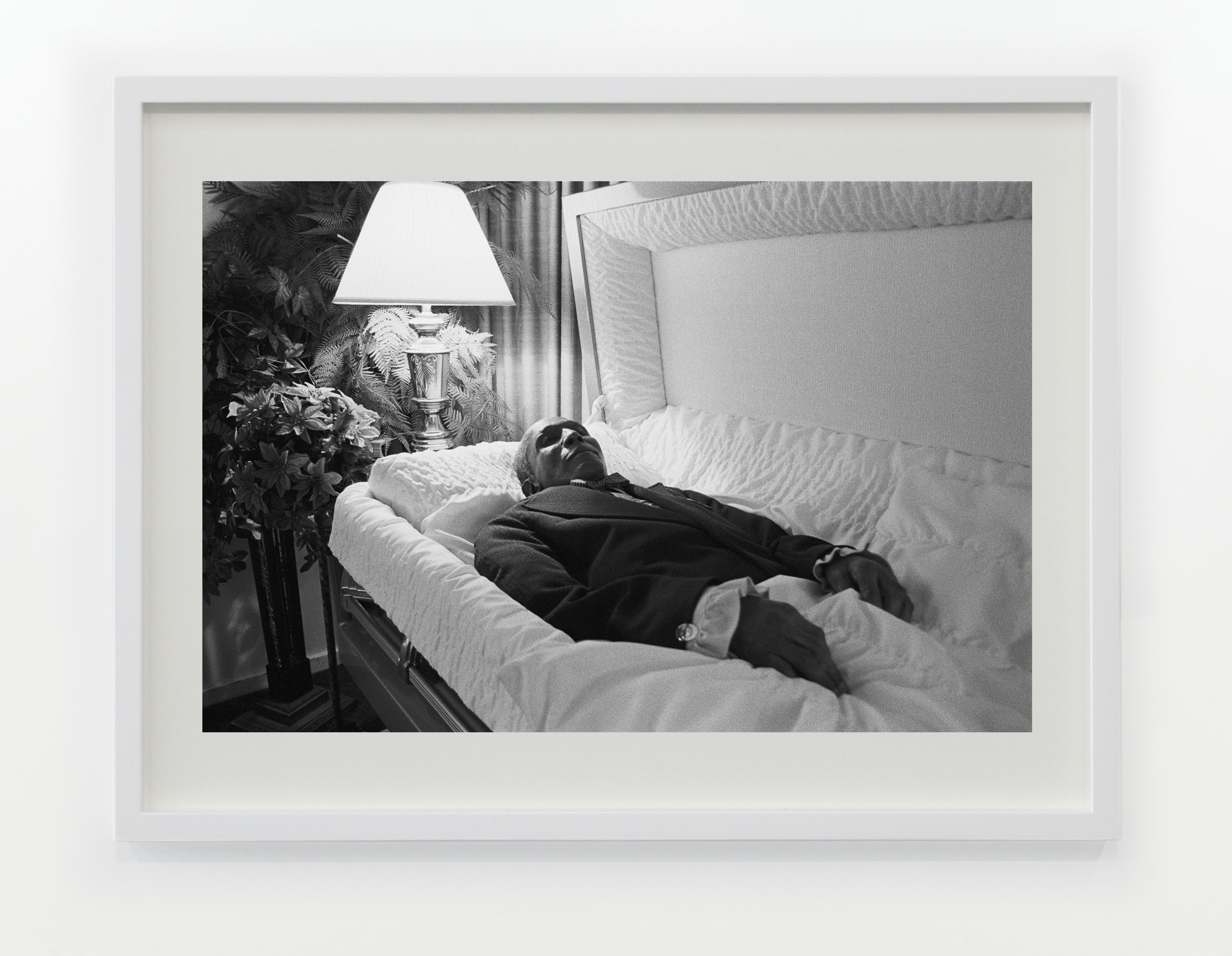 Some of Frazier's photos of Flint show crowds on the streets awaiting a 2016 visit from President Obama. One black man wears a t-shirt declaring, "Flint Lives Matter." A protester holds a desperate sign reading "We have been poisoned. Help!" Another shot depicts a TV broadcast of Obama sampling Flint water in order to demonstrate his measured concern and the water's adequacy for human consumption. Frazier also captures a sandwich board outside a Flint health-food store, which reads, "Filter out the LEAD! *Whole house *Shower & Bath *Drinking Water," demonstrating that if there's intelligence to the marketplace, there's definitely trouble with Flint's water. The ramifications of contaminated water are palpable too in the deceptively beautiful Shea Brushing Zion's Teeth with Bottled Water. This gorgeous shot shows a girl's face turned upward as liquid trickles from a plastic bottle, held by her mother, into her wide-open mouth. A toothbrush in soft focus punctuates the bottom of the frame, homage to a daily ritual of toxin avoidance.
The Notion of Family, another body of work in the show, is perhaps the epicenter of Frazier's spiral, and relates to the artist and her blood kin, mainly her mother and grandmother. In Lupus Attack, however, Frazier sits alone, topless on a bed—sexualized, surrounded by sheets, more than a bit confrontational—perhaps in need of rest due to illness, and too angry to rest. She pointedly does not avert her eyes. Frazier's mother's scarred spine also occupies another arresting shot. A wall text tells us that she suffers from an unidentified neurological disorder, and has had a number of cysts removed.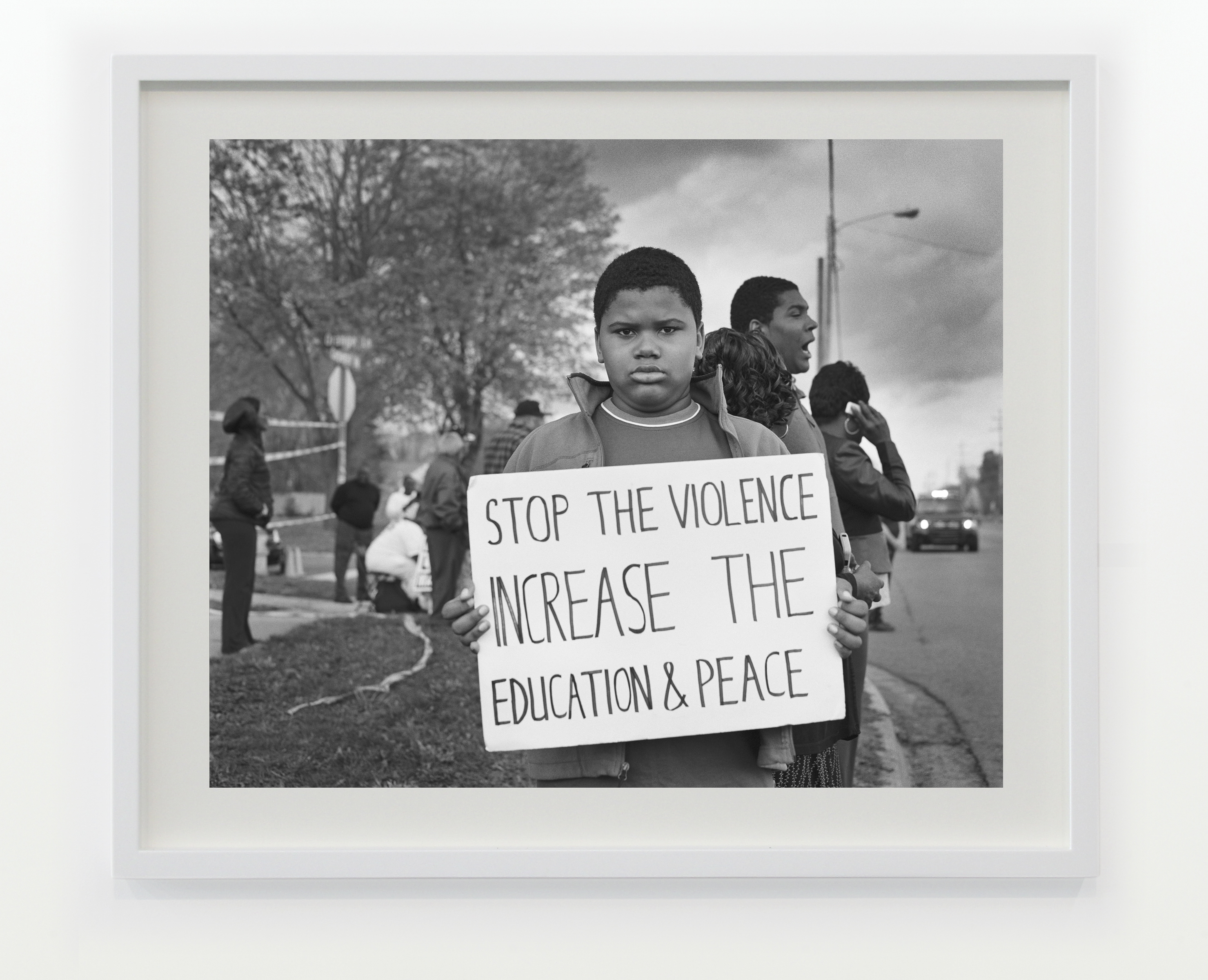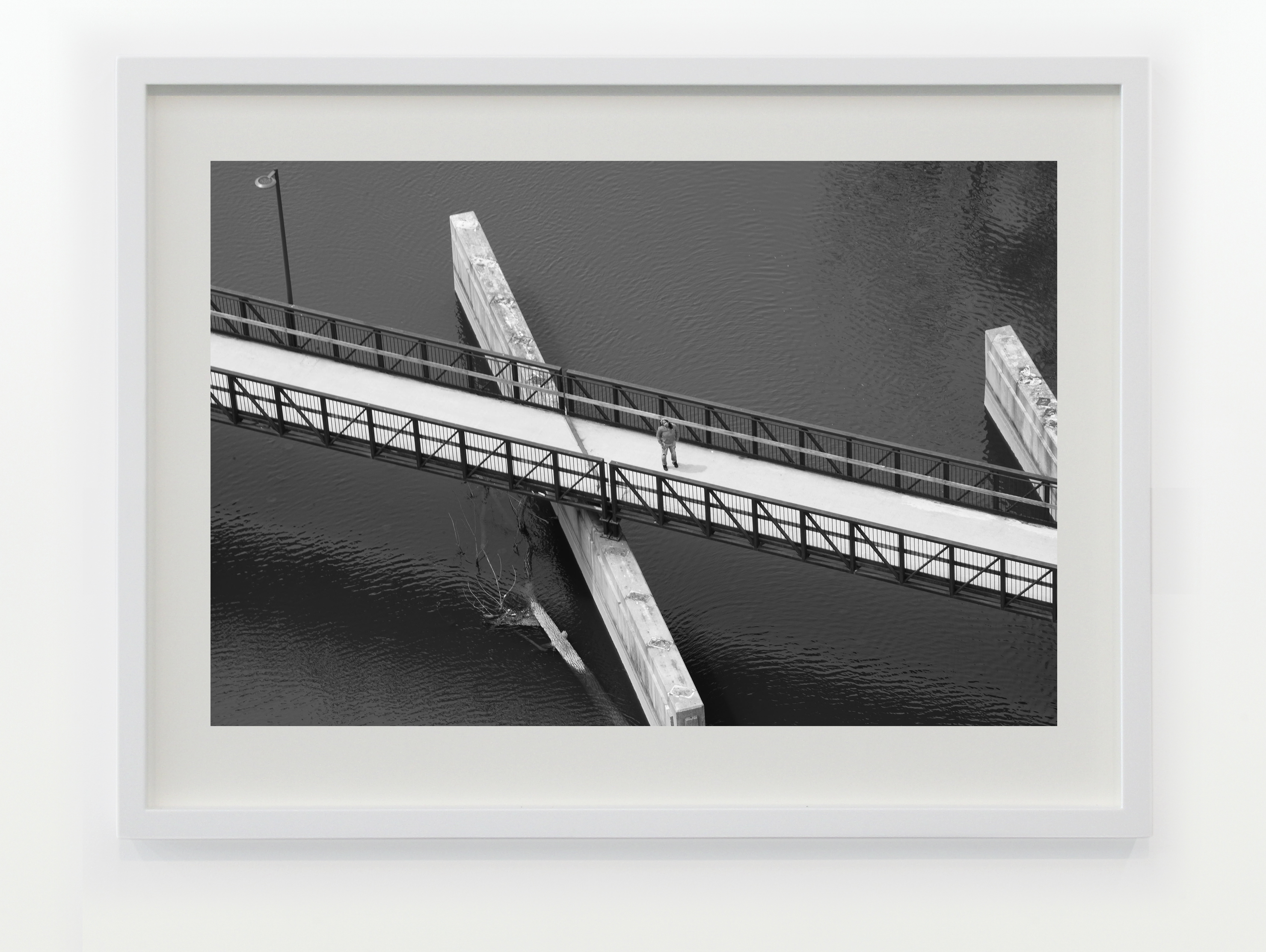 Frazier and her mother are also pictured together in double portraits from 2008 and 2018. In both, Frazier poses frontally, facing her camera with her mother in profile, their similar features overlapping. The artist engages the viewer, offering herself and her mother as both spectators and spectacles, co-conspirators distinguished by a special closeness. Rather than insisting on the primary importance of herself and her experience, Frazier nudges viewers to consider the impact of hereditary, and of the permeable boundaries between the body and its environment.

In the show's final series, Frazier reaches still further on her outwardly spiraling journey. For A Pilgrimage to Noah Purifoy's Desert Art Museum (2016/2017), the artist traveled to California to take outdoor installation shots of work by a seminal black assemblage artist who cobbled together objects like tires and toilets that other people deemed junk. And while the resultant images, like Purifoy's objects themselves, might be overlooked as ephemeral, there's much to be considered here for those interested in thinking about precisely where the line demarcating true value resides.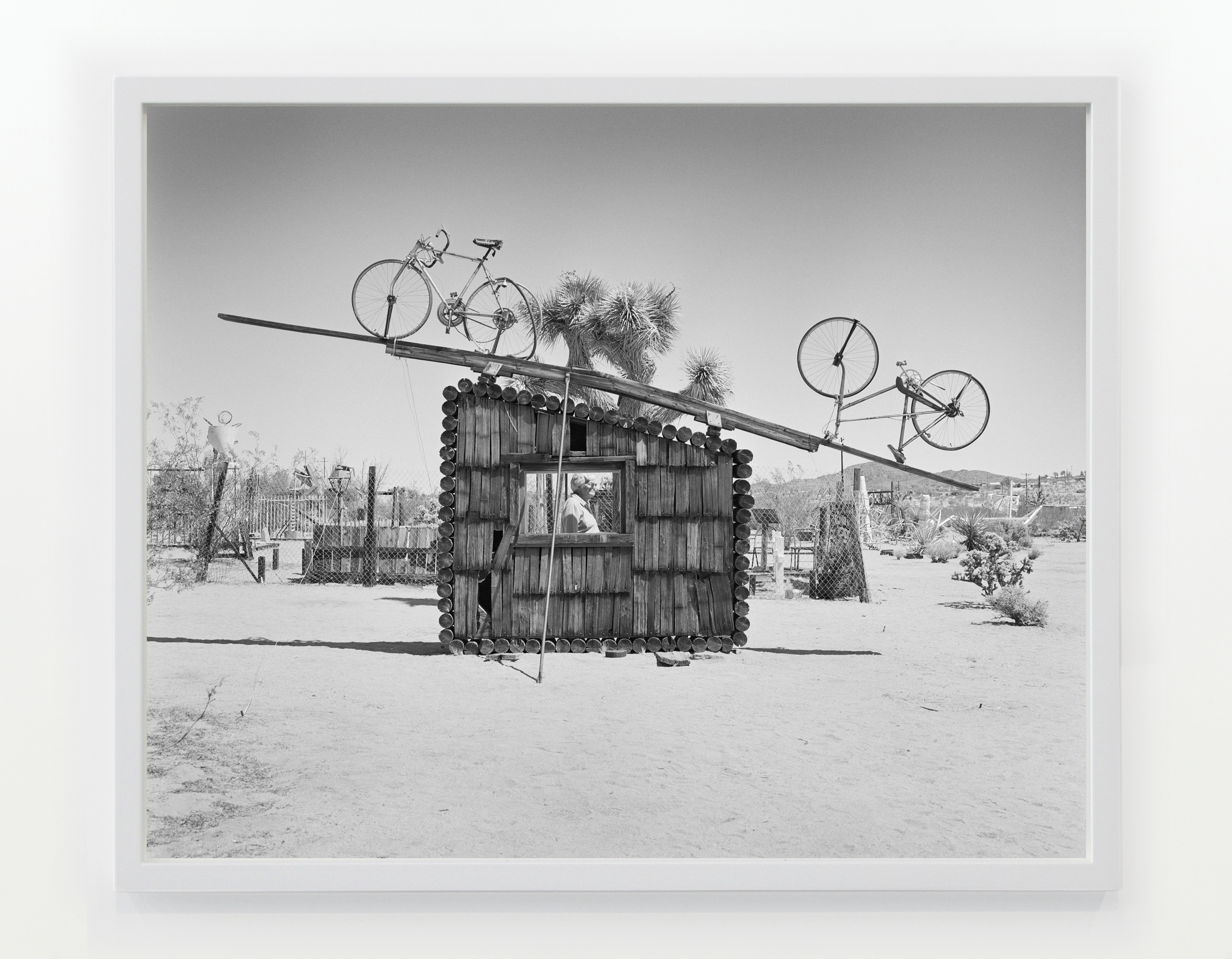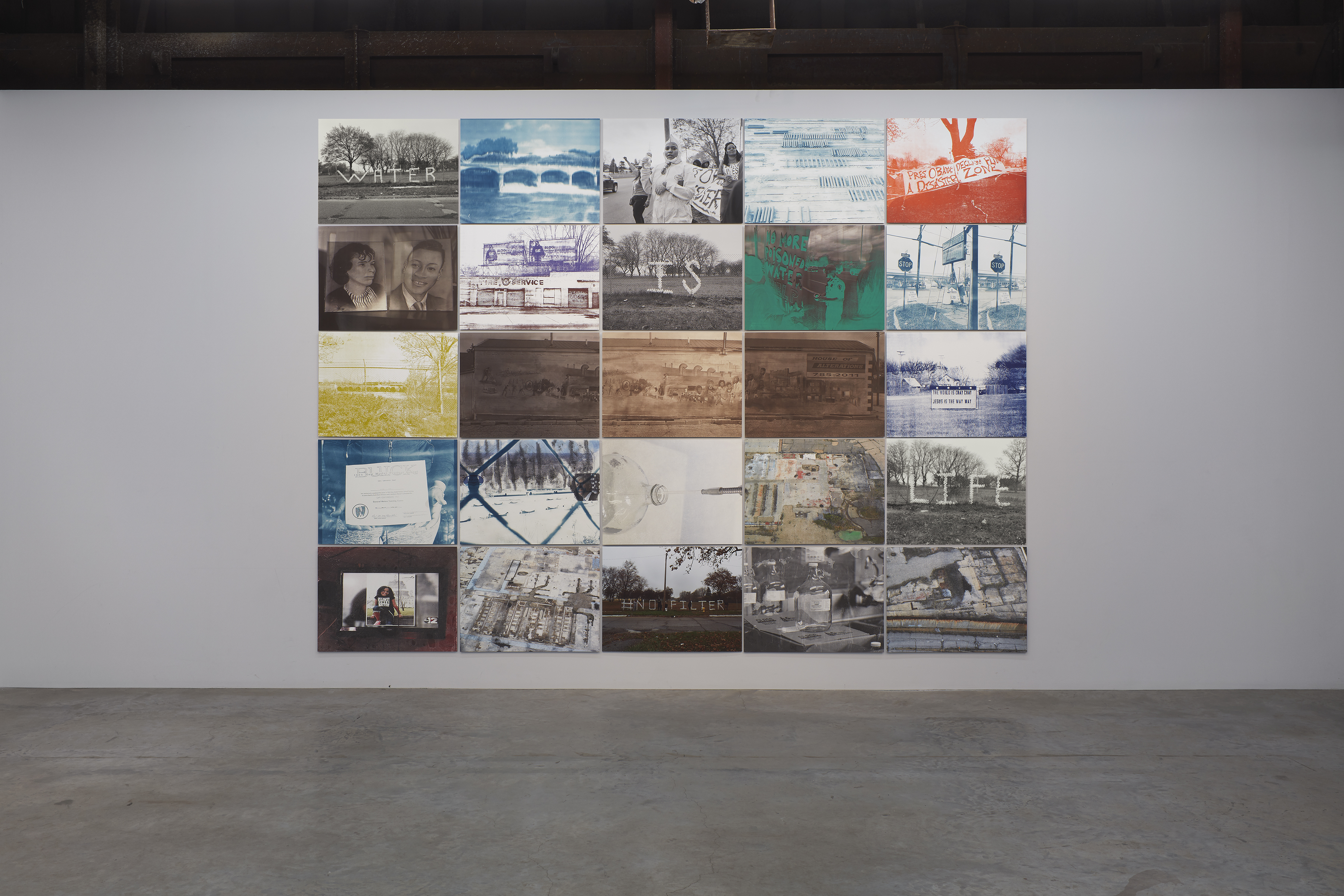 LaToya Ruby Frazier is on view at Gavin Brown's Enterprise, Harlem, through February 25.