Photo illustration by Tyler Watamanuk.
The New Wave of the Merch Trend Is Highbrow as Hell
Adjust your monocle: it's time to rep "The New Yorker," the "New York Times," and the Museum of Modern Art.
Photo illustration by Tyler Watamanuk.
Screen-printed T-shirts, sweatshirts, and logo-adorned etcetera continue to dominate every level of fashion and streetwear. In 2016, it was the imagery of rock 'n roll, heavy metal, and skateboarding, and then, in 2017, a mix of logomania and straight-up design maximalism. Now, the next wave of the ubiquitous merch trend has arrived—and it looks like something you might see a longtime resident of Manhattan's Upper West Side wearing during their morning jog in Central Park.

Forget flashy streetwear logos or luxury house monograms; apparel and accessories that feature the marks of highbrow entities like museums, magazines, and newspapers are just as of the moment. Institutions like the Museum of Modern Art, The New Yorker, and The New York Times may seem like unexpected sources of statement fashion, but thanks to official collaborations with in-demand fashion labels, cool-as-hell merch, and a generation's reinvigorated appreciation of journalism and art, an unlikely style trend appears to have emerged.
At Paris Fashion Week, not one, but two labels debuted officially-licensed collaborations with The New York Times (one immediately after the other!) . The French street-inspired label Études showed a variety of T-shirts, scarves, and hats with the long-standing publication's iconic logo on full display. Sacai, a cult-loved Japanese brand, opted to feature ad copy from the paper's latest "The Truth is Hard" campaign. Off the runway, the Grey Lady has its own online merch shop that features a variety of shirts, crewneck sweaters, dad hats, and beanies that doesn't look too different from what you'd see if you wandered the streetwear mecca that is Mercer and Howard Streets in Soho.
The New York Times isn't the only publication that has emerged as an unlikely fashion player, either. A recent surge in demand for the official New Yorker tote bag, which has become an unspoken signifier of refined taste, has led to fulfilment delays—and that demand shows no signs of slowing down. "I've been at Condé Nast (parent company of The New Yorker) for almost 20 years, and I've never seen anything like this," Dwayne Sheppard, the company's VP of consumer marketing, recently told Digiday. It doesn't stop at New York legacy publishers, either. Even the glossy German magazine 032c, a favorite of fashion industry insiders and artists alike, unveiled its first full clothing collection during Pitti Uomo.
Outside of newspapers and magazines, the Museum of Modern Art (MoMA) has also emerged as an unlikely player in the casual fashion game. It's already produced a sold-out T-shirt collaboration with New York label Know Wave and a limited-edition hoodie that was produced in partnership with streetwear-friendly Champion. The bootlegger-turned-designer Ava Nirui partnered with the museum on an embroidered sweatshirt that riffed on Maison Martin Margiela's well-known "numbers" design. And just last week, MoMA announced a partnership with Nike and Off-White designer Virgil Abloh to offer a special version of a sneaker from their sought-after "The Ten" collection. (The limited-edition kicks quickly sold out and are now listed on eBay for over $2,000.) If the sheer volume of MoMA merch wasn't enough, the hyped-up goods even landed in a special editorial shot by the purveyors of downtown cool, Office Magazine.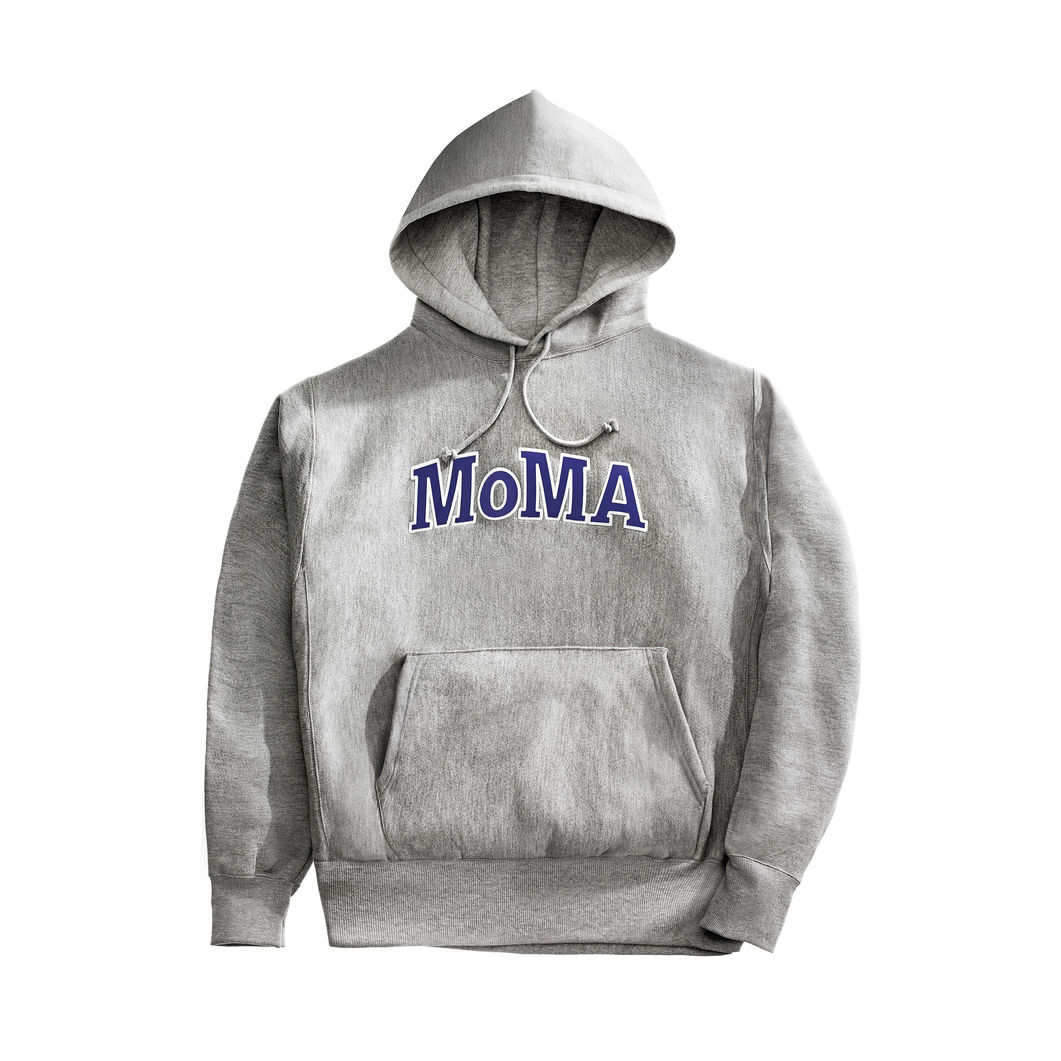 So why is everything going so highbrow? In today's tumultuous sociopolitical climate, with a sitting U.S. President who regularly attacks the free press and an administration that has proposed to cut nearly $1 billion of federal funding for arts and culture, consumers want to make their feelings known. The T-shirt or tote of a significant cultural institution suggests you're not only troubled by the spiraling state of things, but advertises that you're someone who supports the organizations that aren't actively dismantling democracy or destroying cultural life. It's like a baby step to joining the #Resistance, but with better-looking T-shirts and a little bit more vanity. (Plus, revealing that you read The New Yorker will always be a flex.)
Branded goods aside, The New York Times has seen its strongest growth in subscriptions since 2011 and The New Yorker's circulation is now the highest it's ever been. There is a high demand for quality journalism and a new affinity towards cultural awareness. Fashion's newfound interest in cultural and editorial properties seems to coincide with record-breaking numbers of new subscribers. Yes, people are supporting these institutions directly, but they're also purchasing branded tote bags and clothing to broadcast their highbrow taste to the outside world. Greater purpose aside, it's worth noting that this is still well-designed fashion. Sure, it doubles as a symbol of cultural currency and intellectual agency, but no one halfway-fashionable would buy this shit if it didn't look cool.