Photo courtesy of Marine Serre.
These Marine Serre x MELISSA Shoes Look Like Sexy Hooves From The Future
We'd shuffle around in them, for sure.
Photo courtesy of Marine Serre.
26-year-old French designer Marine Serre's upcycled designs stole the show at Paris Fashion Week on Tuesday morning, but the shoes peeking out from under the wide range of fabrics were no less innovative.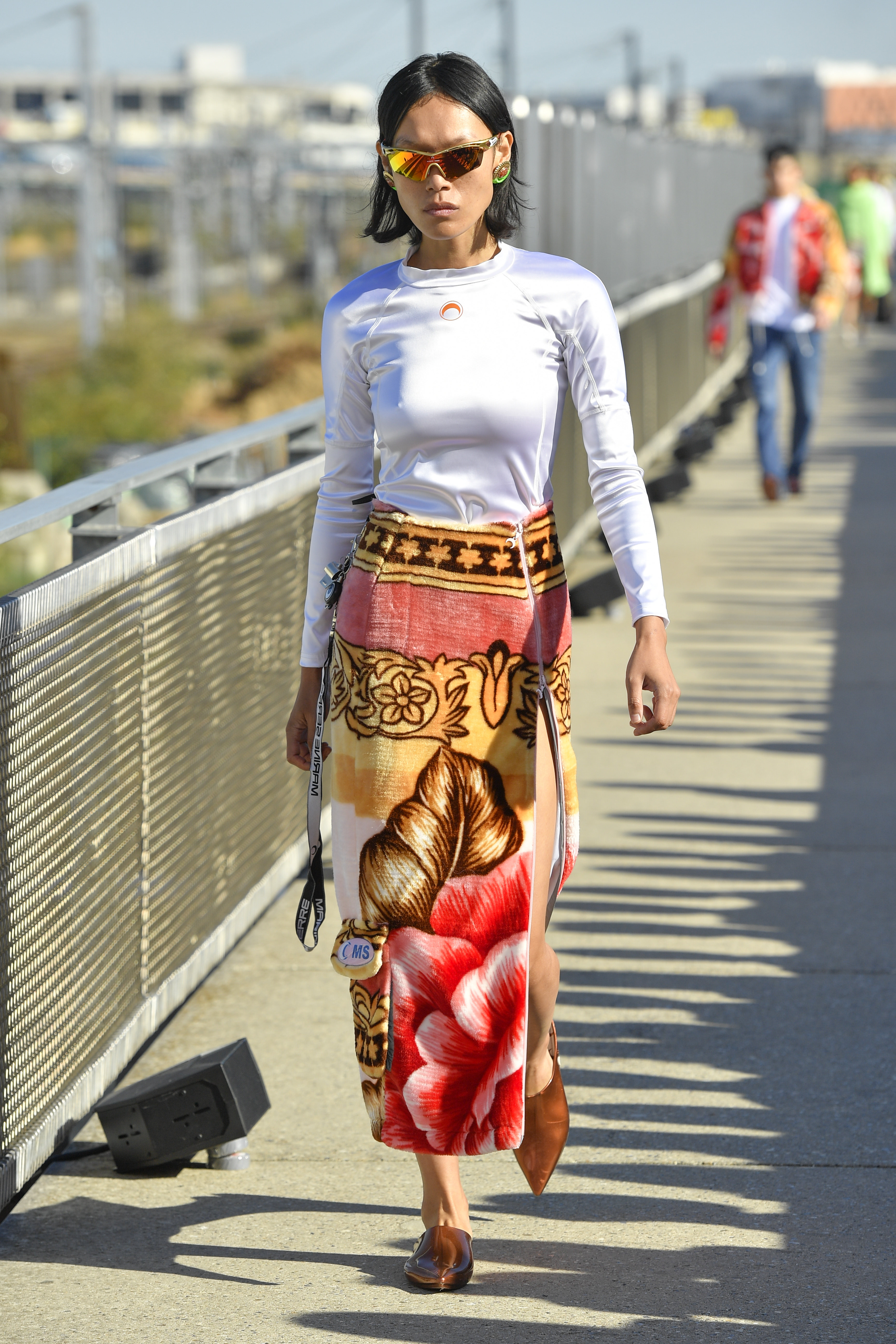 A shiny chrome-finished take on the Middle Eastern babouche slipper, Serre's footwear collaboration with shoe brand MELISSA looks like if RoboCop stumbled into a Moroccan souk, looked around and announced, "I'll take it all!" There's something vaguely equine about the collection, too, but in a ~cool way~.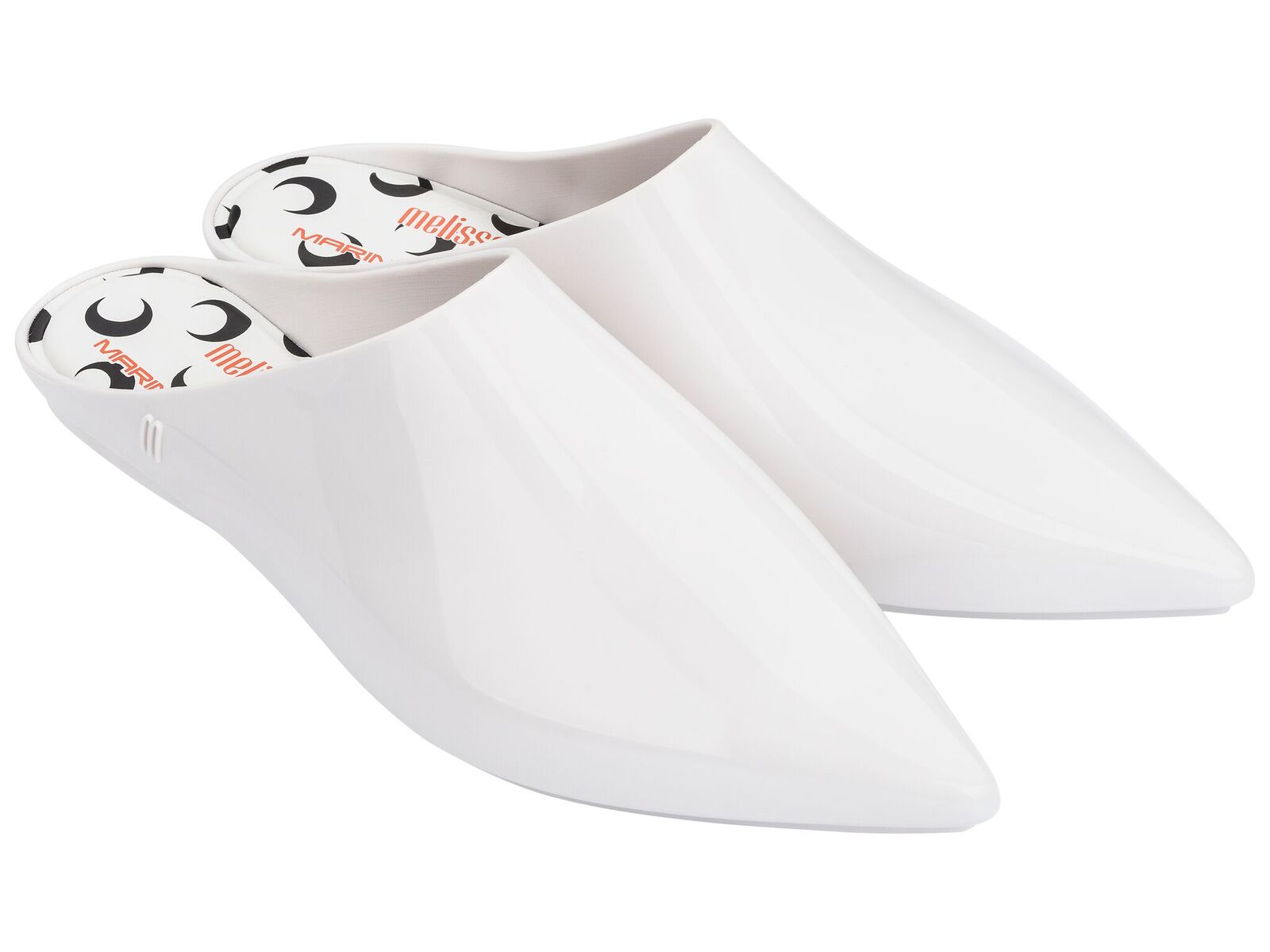 Marine Serre purists will note that the designer's signature crescent-moon emblem is printed on the shoe's soles, just in case anyone doubted your commitment to the brand. The gleaming white pair featured above veer into white Dansko territory, which writer Lauren Mechling has referred to as "rather 'sociopathic nurse.'" But really, when's the last time you saw your local Nurse Ratched look this good?