Liza Minnelli and Halston in 1978. Photograph by Ron Gallela for Getty Images.
What Halston, Brutalism, Caviar, and Rihanna Have In Common
The house where GARAGE hosted its fashion week party on Monday night has a long history that leads us all the way to Queen Rihanna.
Liza Minnelli and Halston in 1978. Photograph by Ron Gallela for Getty Images.
Paul Rudolph
American architect Paul Rudolph is known for graceful Modernist and Brutalist buildings with highly inventive, complex floor plans. In 1966, he converted a carriage house on Manhattan's Upper East Side into a home for lawyer Alexander Hirsch and his partner, Lewis Turner, with a dramatic three-story-high living room. Eight years later, the townhouse was bought by fashion designer Halston, the pioneer of American luxe minimalism.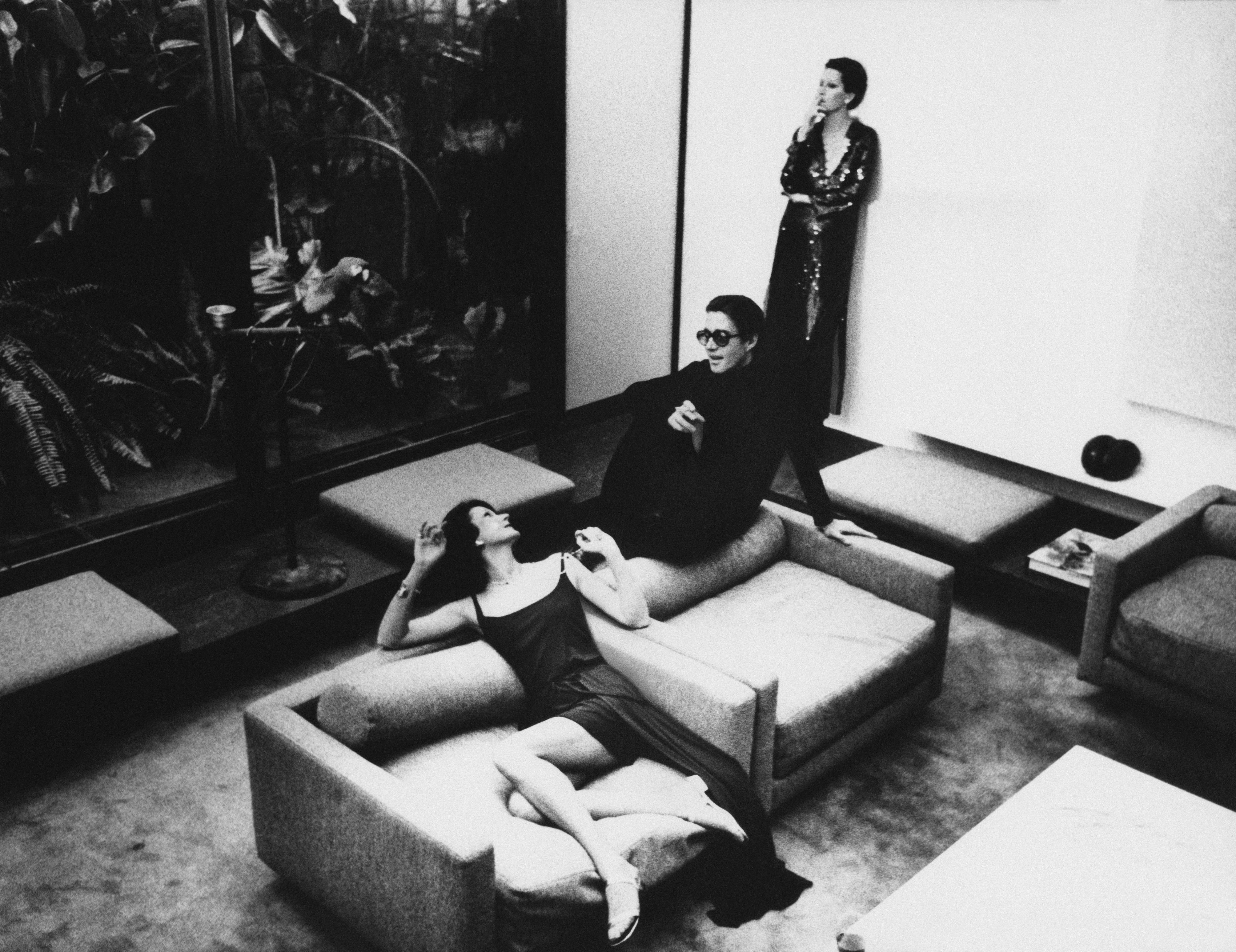 Halston
Roy Halston Frowick—who just went by Halston, in the style of all good 1970s celebrities—held lavish parties at the modernist townhouse: according to biographer Steven Gaines, he liked to serve caviar, a baked potato, and cocaine at his dinner parties, and "often the potato course was passed over." Andy Warhol, Bianca Jagger, and Liza Minnelli were frequent guests at the Halston House, as well as supermodel Pat Cleveland.
Pat Cleveland
When she was 16, budding fashion designer Pat Cleveland was wearing an outfit so good that she was whisked off a subway platform by a Vogue editor to show her designs at the magazine's office. At age 18, she was signed to Wilhemina Models and became a fixture on runways—and at Studio 54—throughout the 1970s. In his 2003 memoir, André Leon Talley describes Cleveland as "the first black supermodel, the Josephine Baker of the international runways." Before her rise to fame, she studied at New York's Fiorello H. LaGuardia High School.
Fiorello H. LaGuardia High School
A performing and visual arts high school and a solid argument for the importance of well-funded public education, LaGuardia's alumni include Eartha Kitt, Al Pacino, Nicki Minaj, Awkwafina, Jennifer Aniston, Timothée Chalamet (whew)—as well as The Post star and all-around Cool Woman Sarah Paulson.
Sarah Paulson
Paulson can adapt to pretty much any role, from prosecutor Marcia Clark in The People vs. OJ Simpson to the punk blogger ghost in American Horror Story: Hotel. She appeared in this year's all-female Ocean's 8 reboot, alongside Rihanna as a chill hacker nicknamed Nine Ball. (Paulson pitched made-up songs to the singer on the Ocean's 8 set, which didn't always go over well: "She thought my lyrics weren't so bad but my melody was terrible.")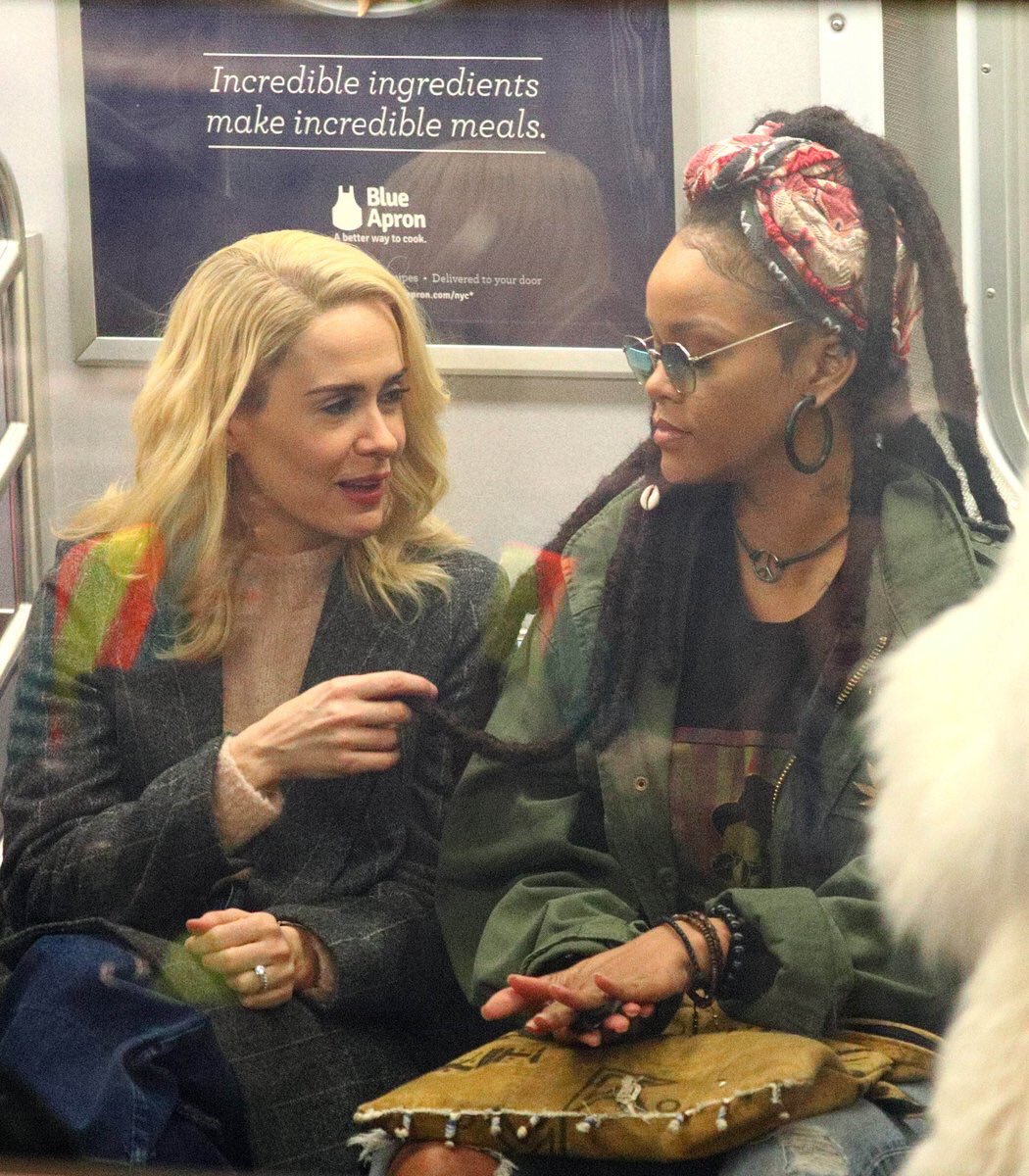 Rihanna
In the 2018 film, Rihanna's character breaks into the Met's security system during the annual Costume Institute Gala to help her team of hot criminals lift a ginormous Cartier diamond necklace. In the real world, Rihanna co-hosted the gala this year, along with Dontella Versace and Amal Clooney. She arrived in a jewel-encrusted mitre that Cardinal Timothy Dolan, Archbishop of New York, joked that he had lent her, and later had to clarify that he did not. (Rihanna, we might also mention, covered GARAGE Issue 15.)