Nan Goldin Wants to Radicalize the Millennials With Her Supreme Collab
The photographer teamed up with the streetwear brand for a collection of hoodies, jackets, and skateboards, dropping this Thursday.
Skateboards!!!
One important piece of context for Nan Goldin's collaboration with Supreme: the photographer thinks millennials are too conservative. "It's like the 1960s never happened—so I like the idea of them being exposed to my real world," she told Vogue. Even if this raises your hackles—it's not conservatism, it's neoliberal alienation!—viewing Goldin's work today does feel like a shock to the system. She conjures the bygone world of the 1970s and 1980s New York queer scene, and her confessional, documentary style (best laid out in her opus The Ballad of Sexual Dependency) captures unvarnished pleasure, intimacy, and the pain of the AIDS epidemic with a sense of frankness and emotional lucidity.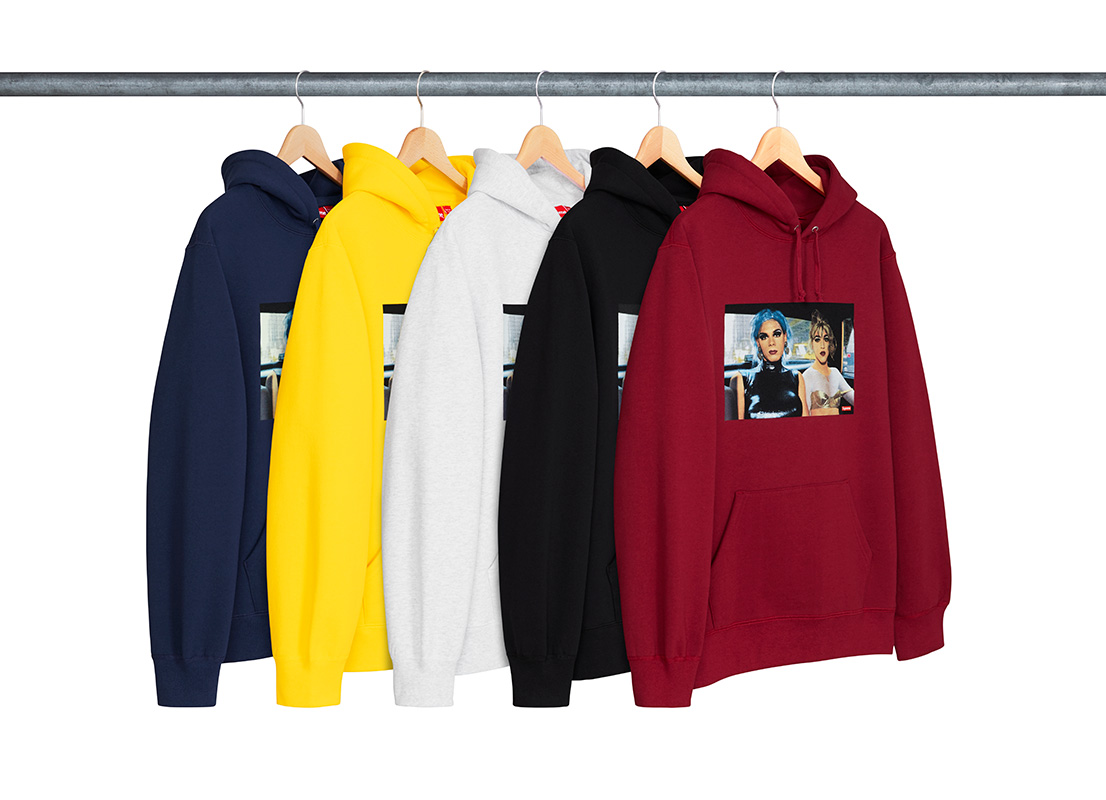 Three of Goldin's photographs—Misty and Jimmy Paulette in a taxi, NYC, 1991, Kim in Rhinestones, Paris, 1991, Nan as a dominatrix, Cambridge MA, 1978—will appear on a line of Supreme skateboards, hoodies, and coach jackets, dropping this Thursday (!!!) at the brand's stores in New York, Brooklyn, Los Angeles, London, and Paris, as well as online. Goldin seems to feel a kinship between her photographic universe and the streetwear brand: "I'm looking forward to seeing teenagers skating on my images and wearing them," she said to Vogue, and also mentioned that she "can't wait to wear the hoodie."