Photo by MTV/TRL/Getty Images
Cardi B Rapped About Wearing Off-White to Church—We Made It a Reality
Our new series "Boots with the Fur" realizes the fashion moments described in rap's most iconic anthems.
Photo by MTV/TRL/Getty Images
Gucci bag / Gucci bag / Gucci bag / Fendi bag / Prada bag / Louis bag / Gucci bag / Gucci bag / Birkin bag… This is more than the itemized list of altar decorations that I insist upon at my funeral. It is also the refrain of Cardi B's "She Bad" a stand out hit featuring YG on the rapper's latest album Invasion of Privacy. "She Bad" exists in a long tradition of rap and hip-hop songs laced with fashion shout-outs, often demonstrative of the luxury lifestyle afforded by both newfound and longstanding fame and fortune.
Style has always been intrinsic to the hip-hop community, and designer gear is it's calling card. With special thanks to the resurrection of Dapper Dan, we've been reminded more often lately of the constant collision of luxury and hip-hop. But in an age where rappers are naming entire songs after fashion designers (Migos' "Versace" and A$AP MOB's "Raf" come to mind) it seems we're existing in a not-so-narrow intersection of a very dope cultural Venn-diagram.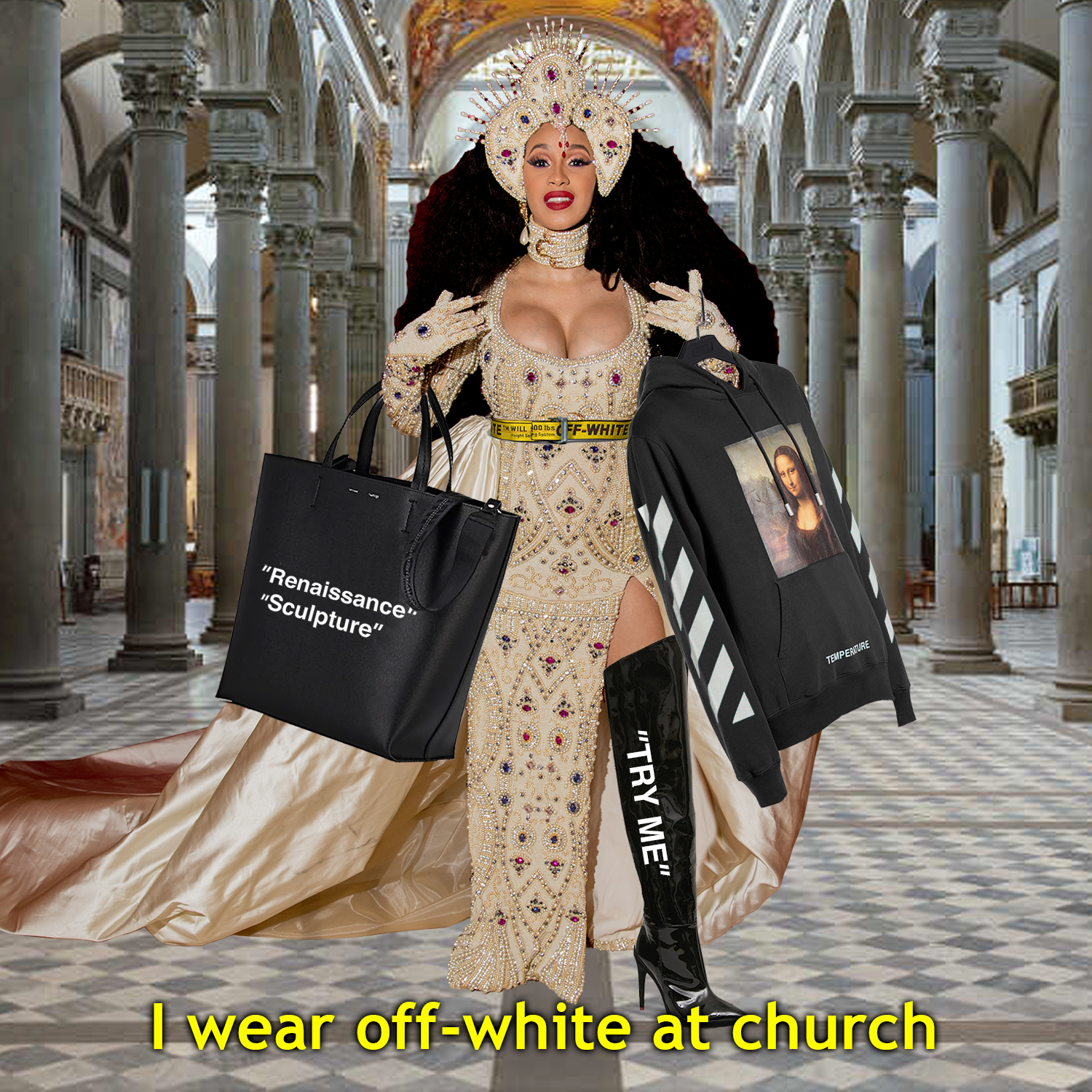 With that in mind, GARAGE is launching a new series titled "Boots with the Fur" (recall Flo Rida's seminal track "Low," obviously) and enlisted @Freddiemade to concoct fantasy fits from our favorite fashion-heavy songs. For Cardi B, that means showing up and turning out in "Off White c/o Virgil Abloh" on the Lord's day.