La Sagrada Familia via Getty Images
The Art of Gaudí Furniture
On the celebrated architect's very noteworthy furniture.
La Sagrada Familia via Getty Images
While the buildings designed by late nineteenth century Spanish architect Antoni Gaudí internationally recognized, Gaudí's furniture remains a somewhat mysterious facet of his wildly influential career.

While his large scale structures—from the Sagrada Família and Park Güell to Casa Millà, Casa Battló, and Casa Vicens—are the works for which he is best known, Gaudí's career designing furniture began before his career as an architect, with the creation of his own rolltop drafting table, complete with grandiose side drawers and finished with animal and vegetable motifs, in 1878, the year he graduated from architecture school in Barcelona.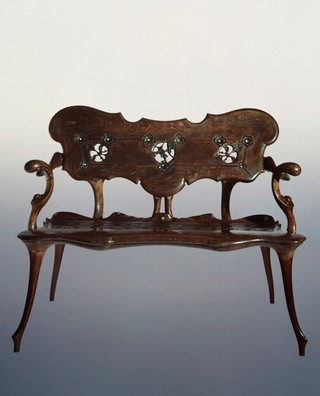 That same year, before receiving his first large-scale commission, Gaudí designed a display case for the Comella glove factory at the World's Fair in Paris. This unique glass case, finished with inlaid wood, allowed viewers a 360-degree view of the goods inside. The design won the World's Fair's silver medal as well as the attention of the man who would become Gaudí's first patron, a Spanish entrepreneur named Eusebi Güell. Güell commissioned Gaudí to design furniture for the Pantheon of the Sobrellano Palace: a group of walnut, metal, and velvet church pews completed in 1880, which serve as one of the earliest examples of Gaudí's trademark aesthetic.
As Gaudí's career advanced and his relationship with Güell flourished, the architect began creating entire suites of furniture for many of his buildings, each design employing likeminded materials and means of ornamentation to embody the focus and spirit of the overall structure.
For the most ambitious structure of his career, the Sagrada Família (which Gaudí began in 1889 and is still under construction 92 years after his death), the architect created masterful wood and iron church pews, portable wooden pulpits, wrought iron candelabras, candle boxes of wood, copper, and marble, lecterns made of wire, and various votive lamps of copper, brass, alabaster and cut glass.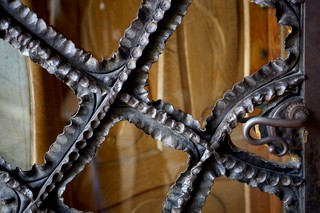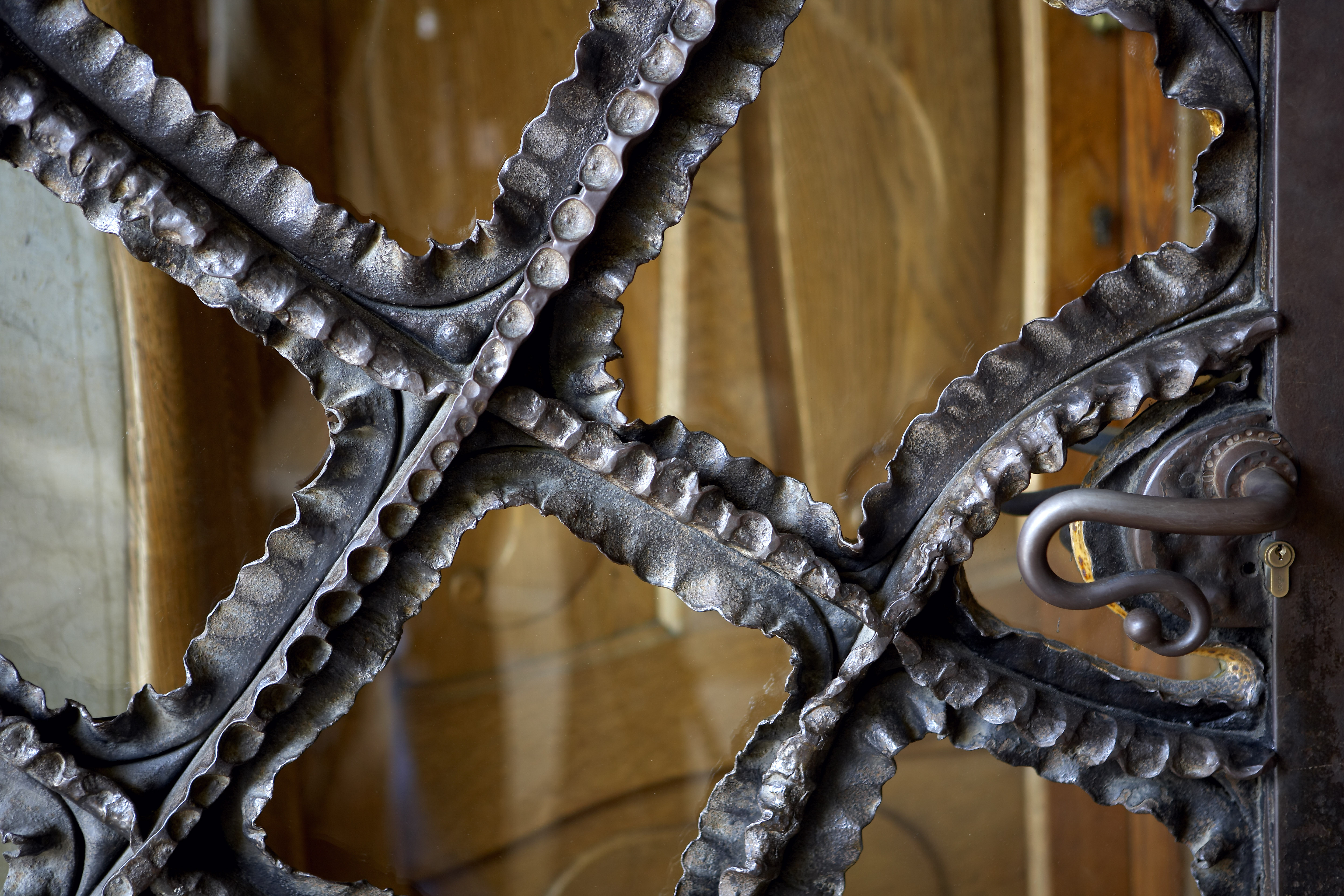 Gaudí also designed notable secular furniture. For Palau Güell, a commanding 1988 mansion commissioned by Güell and built from rich materials such as wood, iron, and stone, Gaudí harmonized the building's motifs with furniture finished with velvet, leather, and glass. In 1900, Gaudí completed an entire group of furnishings for Casa Calvet, ranging from seating—velvet armchairs and stools, three-seat sofas, and double benches—to office desks, pine book cases, oak dining tables, and brass clothing racks.
Following his completion of Casa Calvet, Gaudí became so acclaimed as a furniture designer that he was commissioned in 1902 as the decorator for the Arab Room in Barcelona's Bar Torino; there, he married carved wood with ironwork and delicate glass, in one of the best examples of the Catalonian art nouveau aesthetic known as "modernisme."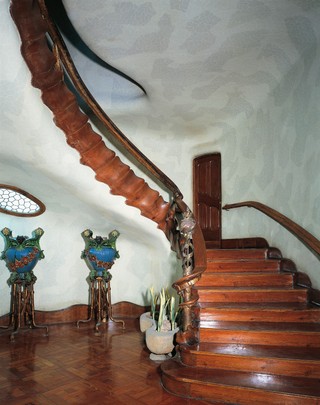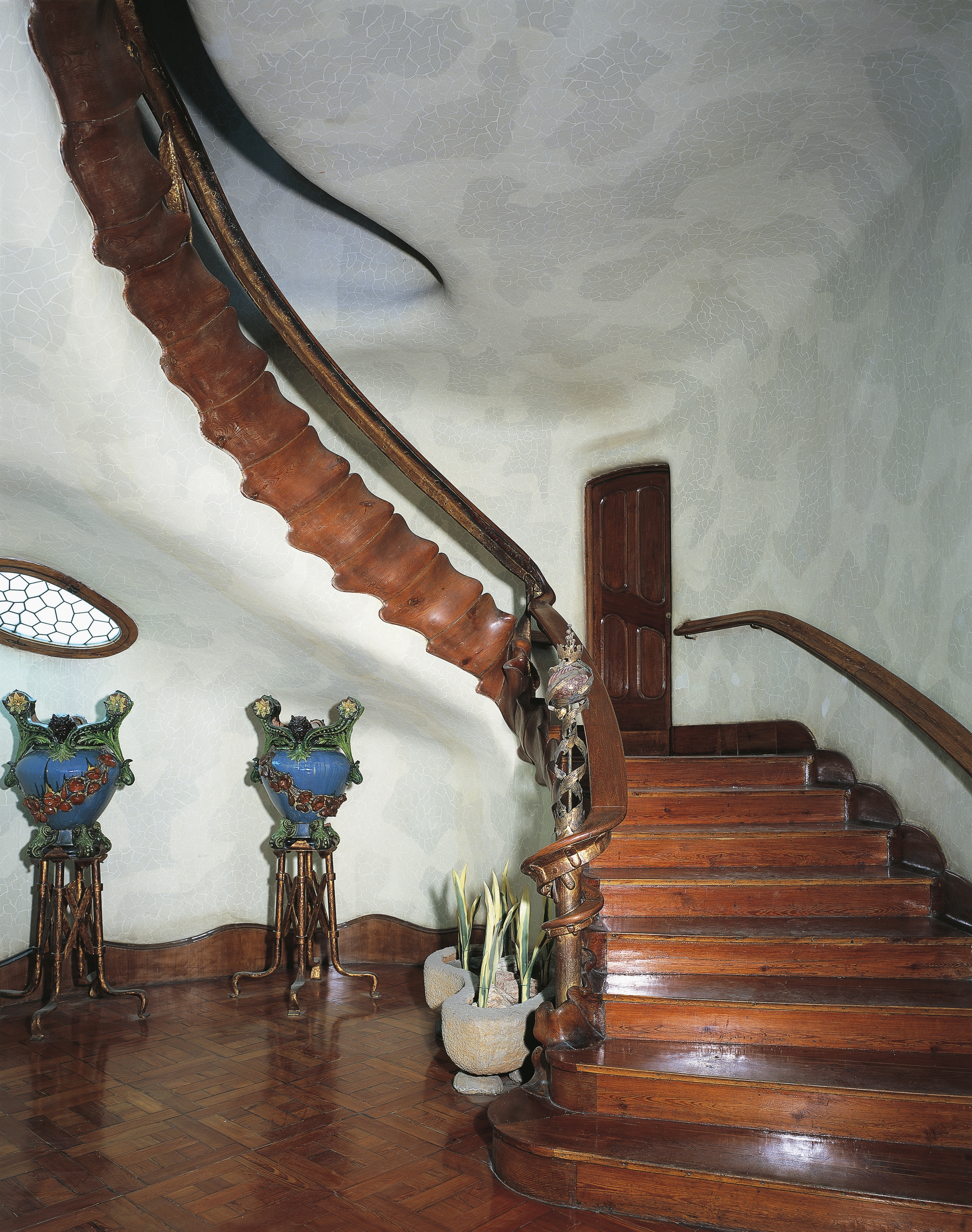 In 1906, Gaudí began work on the last private residence of his career, Casa Milà, a modernist building in downtown Barcelona, for which he designed the structure and a suite of complimentary art nouveau-inspired accessories such as custom brass door jams, boxes, armoire files, and oak doors.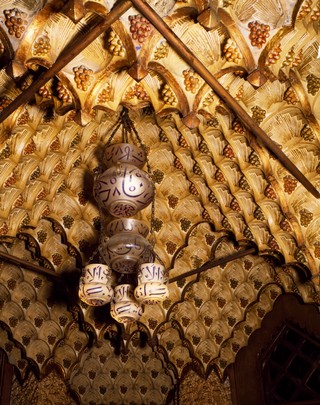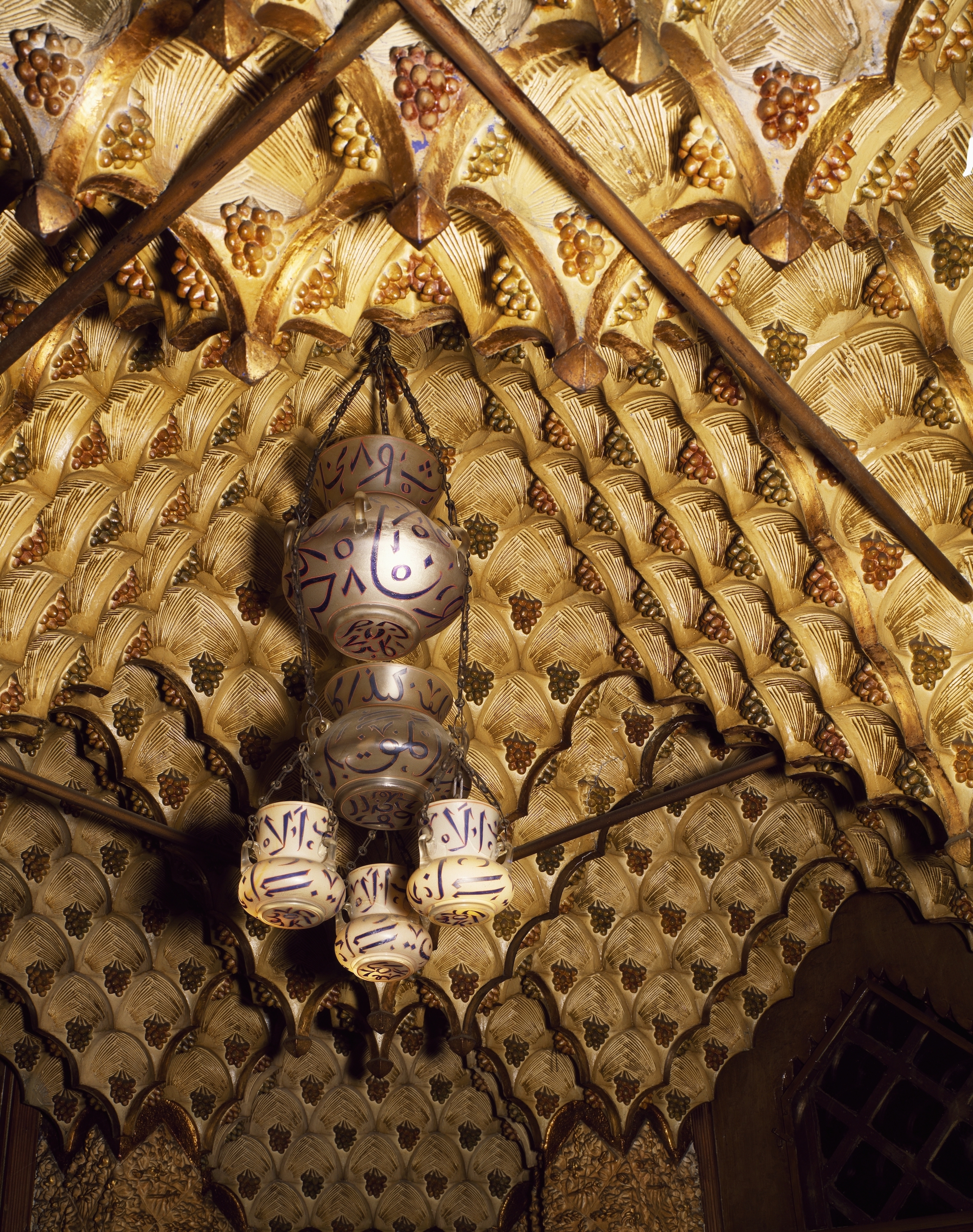 A significant number of Gaudí's designs were lost in the 1930s during the Spanish Civil War. Those that remain are treasures housed primarily in museums across Spain, with little to no international visibility—a remarkable misfortune considering the stylistic significance and artistry captured in each piece.
An alternate version of this story appeared on Minnie Muse.