If You Really Love Me, Say It With Merch
Hailey Baldwin, Beyoncé, and Kim Kardashian prove that branded apparel is the ultimate expression of celebrity devotion.
It was the handle update heard 'round the world: a few days ago, model and Bieber bride Hailey Baldwin officially changed her Instagram display name to "Hailey Rhode Bieber." It doesn't get more official than that, folks!
This historical moment was not without precedent, though. Last week, Mrs. Bieber (!!!) attended the Levi's Times Square opening in a denim jacket emblazoned with her new husband's name on the back, in one of the most flagrant examples of new love stunting I can personally recall since the most popular girl at my middle school started dating a guy named Will and promptly changed her AIM screen name to TakenByWill. (It's been 13 years and I'm still shook.)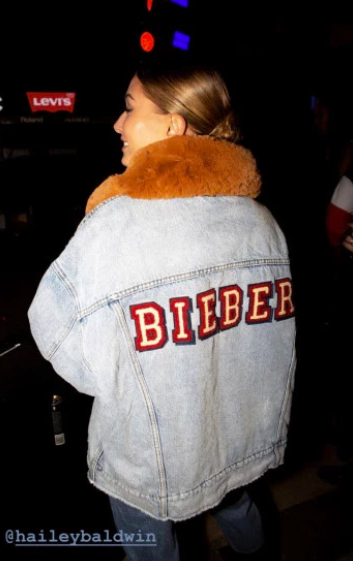 Instagram handle changes are all well and good, but they can be changed back just as swiftly. More so than a social media update or even a courthouse wedding, the act of getting specialty merch made—a process that can take weeks and requires some thought about the "signature look" of your relationship—truly cements a bond. In this increasingly cold, loveless world, what sends a more direct message than warming yourself in the 2018 answer to your beloved's letterman jacket? Who needs a publicist confirmation when your merch says it all?
We made a good faith effort to find some non-hetero couples repping one another via merch, but it was a difficult task, as the act of wearing your significant other's shirt/jersey/branded merch is, in itself, Peak Hetero. No matter how rich and famous you are, there's something essentially teenybopper-ish (or, to use the corresponding adult term, Grimes and Elon-esque) about announcing your love for your significant other via apparel. After all, going from refusing to confirm your relationship to literally wearing your new last name on your sleeve smells ever so slightly of eau de PR stunt.
Maybe that's my cold, dead heart talking, though. Is it possible that merch is actually the purest, most unabashedly infatuated form of romantic expression? It brings to mind Backstreet Boys-obsessed teen girls scrawling odes to Nick Carter in Sharpie on their T-shirts, a sugar-sweet show of devotion from a time when obsession was so all-encompassing, it seemed to ooze out of your every pore. In honor of that obsession, take a look at some of the couples who have shared a particularly memorable RMM (Romantic Merch Moment):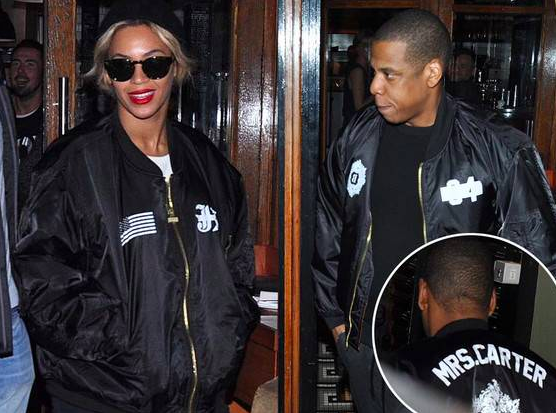 Jay-Z in a "Mrs. Carter" tour jacket. This is, perhaps, the platonic ideal of a Romantic Merch Moment (RMM): a husband proudly wearing the promotional jacket for the tour his wife named after him (or, more accurately, after herself). All other RMMs pale in comparison, as Jay and Bey have mastered the art of taking the private public and making their marriage feel like a group project (but, like, in a romantic way)!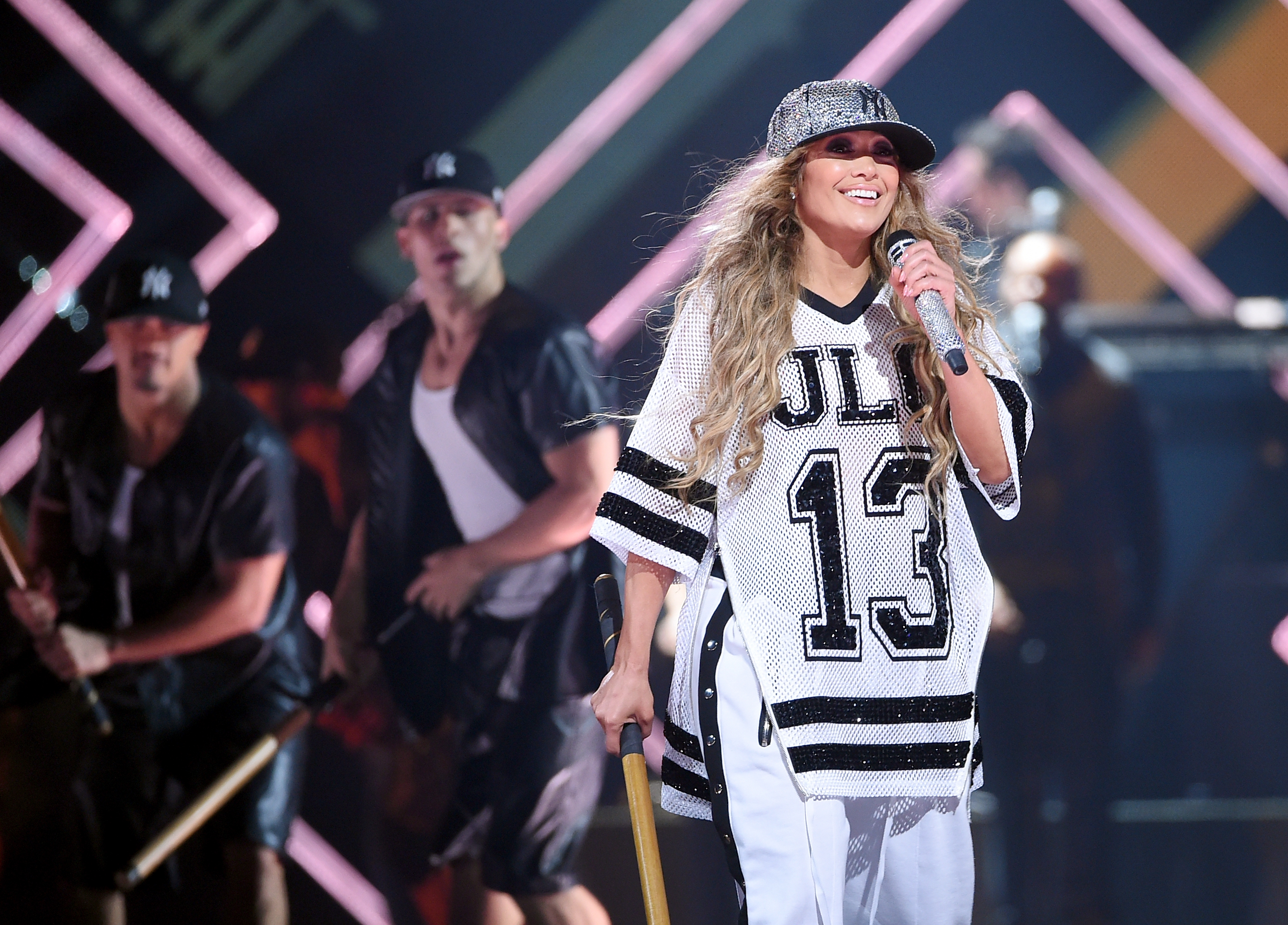 J. Lo in a Yankees cap and A-Rod's jersey. The singer wore her baseball player beau's number and a glittering team cap to perform at a pre-Super Bowl party in Minnesota, proving that true love extends even to the coldest climes. This one doesn't quite pass the smell test, though; wearing your boyfriend's merch to, quite literally, perform lacks the subtle "Oh, who, me? I'm just a girl in love!" vibe necessary for a truly on point RMM.
Gwen Stefani's custom Blake Shelton-themed Vans. Points for creativity, although there's something about a custom pair of love merch Vans that screams "horse girl who started listening to punk." Still, when your boo is named 2017's Sexiest Man Alive, you have to pull out all the stops. Just imagine the custom merch that would ensue if Gwen were dating 2018's Sexiest Man Alive, Idris Elba!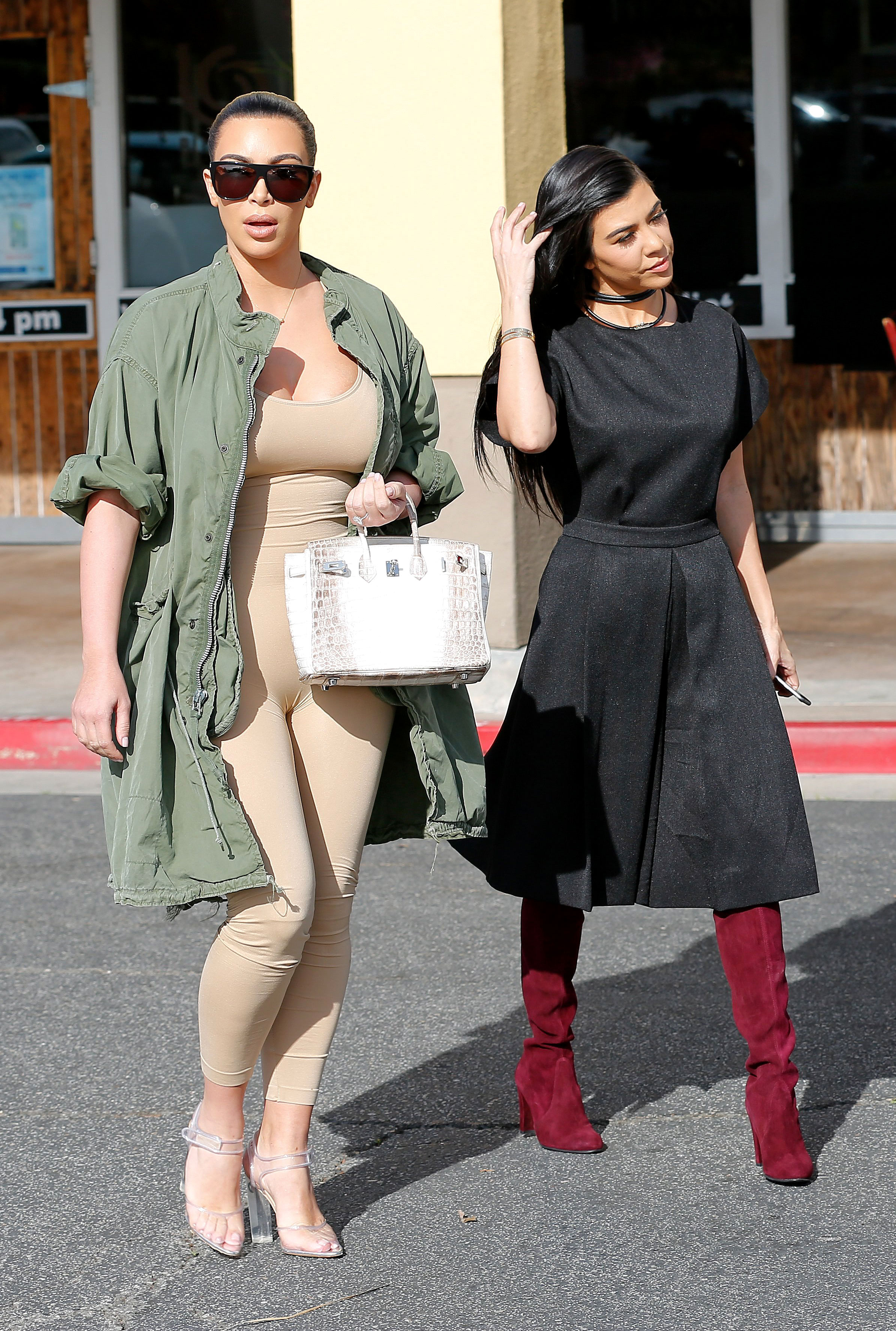 Kim Kardashian in those clear Yeezy heels that give you foot fungus. Nobody goes harder for her love than Kim K., as she proved when she stepped out in husband Kanye West's clear Yeezy heels—which, according to "NYC podiatrist to the stars" Dr. Suzanne Levine, "can exacerbate pre-existing fungal conditions or bacterial infections, in addition to increasing your risk for blisters." Love is pain!!!!!!!!!!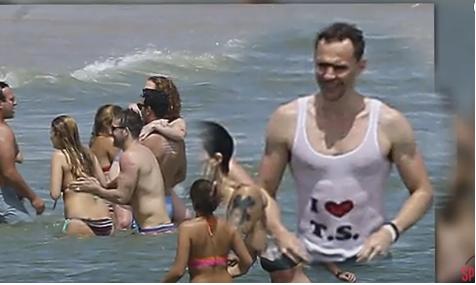 Tom Hiddleston's Taylor Swift tank top. This is the worst possible iteration of an RMM; no nuance, all show, just blech. Did one of those Facebook algorithms recommend Tom make this shirt to honor his and Taylor's faux-lationship?