There's a Katherine Bernhardt Café in Dallas Now
Named after a Breeders song! Very dope.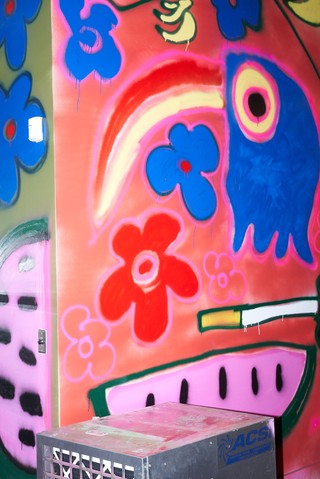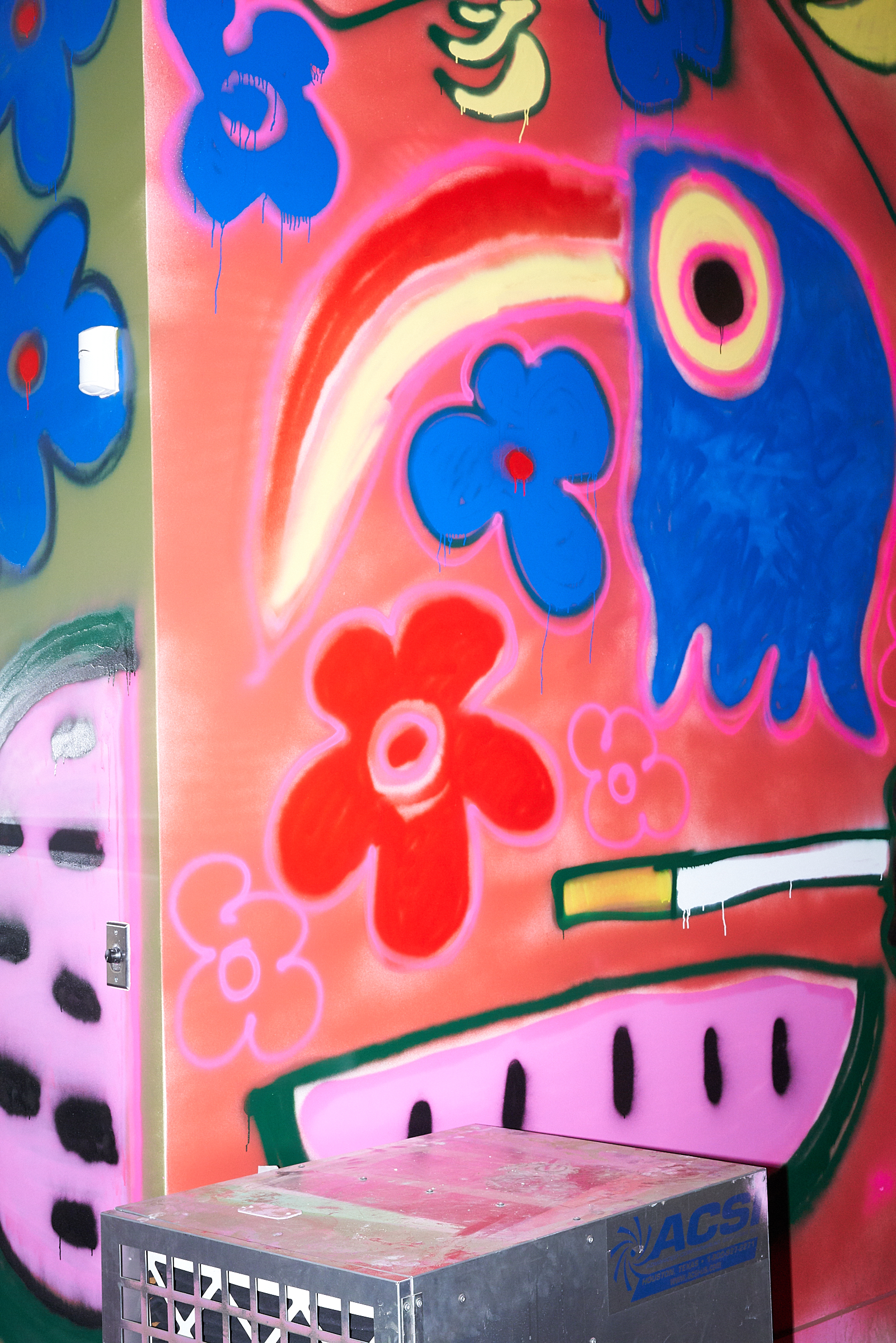 The Dallas store Forty Five Ten commissioned Katherine Bernhardt to create painting for the walls and ceiling of its flagship's new café, No Aloha (presumably after the Breeders song—tight). The installation, a work in spray paint and acrylic, features flowers and fruit, among other things, done in Bernhardt's signature winningly chaotic and colorful style.
"She has drawn from her personal lexicon to create a massive, constellatory travelogue of pop culture," said CANADA Gallery, which represents the artist, in a press release, "be it Pac-man heads, cigarettes, laptops, tacos, sharks, or fruit." All our favorite food groups!
Forty Five Ten, which sits at the weird American edge of fashion retail and art, also features art by Tracey Emin, Juergen Teller, and Greg Bogin throughout its three stories. Bernhardt also has a long, fun relationship with the fashion world—one of her early shows featured streaky and funky portraits of models, and she designed an installation at Chanel's Upper East Side outpost. She loves Versace ads and Moroccan rugs and Lisa Simpson.
You can see the world—while eating a croissant! A rare art world opportunity!—at the Forty Five Ten starting here (well, in Dallas) and now.