Luka Sabbat in Los Angeles, California. (Photo by Rachel Luna/Getty Images)
Luka Sabbat Discovers Dril, Declares Jeans Obsolete
The influencer took to Twitter on Wednesday to represent 'pant gang.'
Luka Sabbat in Los Angeles, California. (Photo by Rachel Luna/Getty Images)
Luka Sabbat, the fashion world's favorite Snapchat-spurning influencer, appears to have discovered Dril, the Twitter world's favorite surrealist anon account, and it's leading to some truly magical tweets.
After RT'ing several of Dril's greatest hits, including "mother fucker . catch these boots" and "my turds are nobodys problem but my own. and theyre boring", Sabbat issued a bizarre, seemingly Dril-inspired proclamation of his own:
Understandably, this tweet drew some confusion and ire from Twitter users, who were dismayed to learn that their trusted jeans had been officially canceled by the British Fashion Council award-winning young tastemaker. Sabbat did offer one caveat, though:
That's right, Sabbat-eurs; your bootcut jeans have been officially been granted a reprieve. Could this potentially be a defense of Balenciaga's latest Resort line, which dropped yesterday and is heavy on the bootcut?
As a noted Kardashian scholar, though, I couldn't help but wonder: was Sabbat getting at something bigger with this jeans question? If you recall, he and former flame Kourtney Kardashian briefly reunited to do some shopping together in Beverly Hills earlier this month, and what was Kourtney wearing during this little excursion? You guessed it—jeans.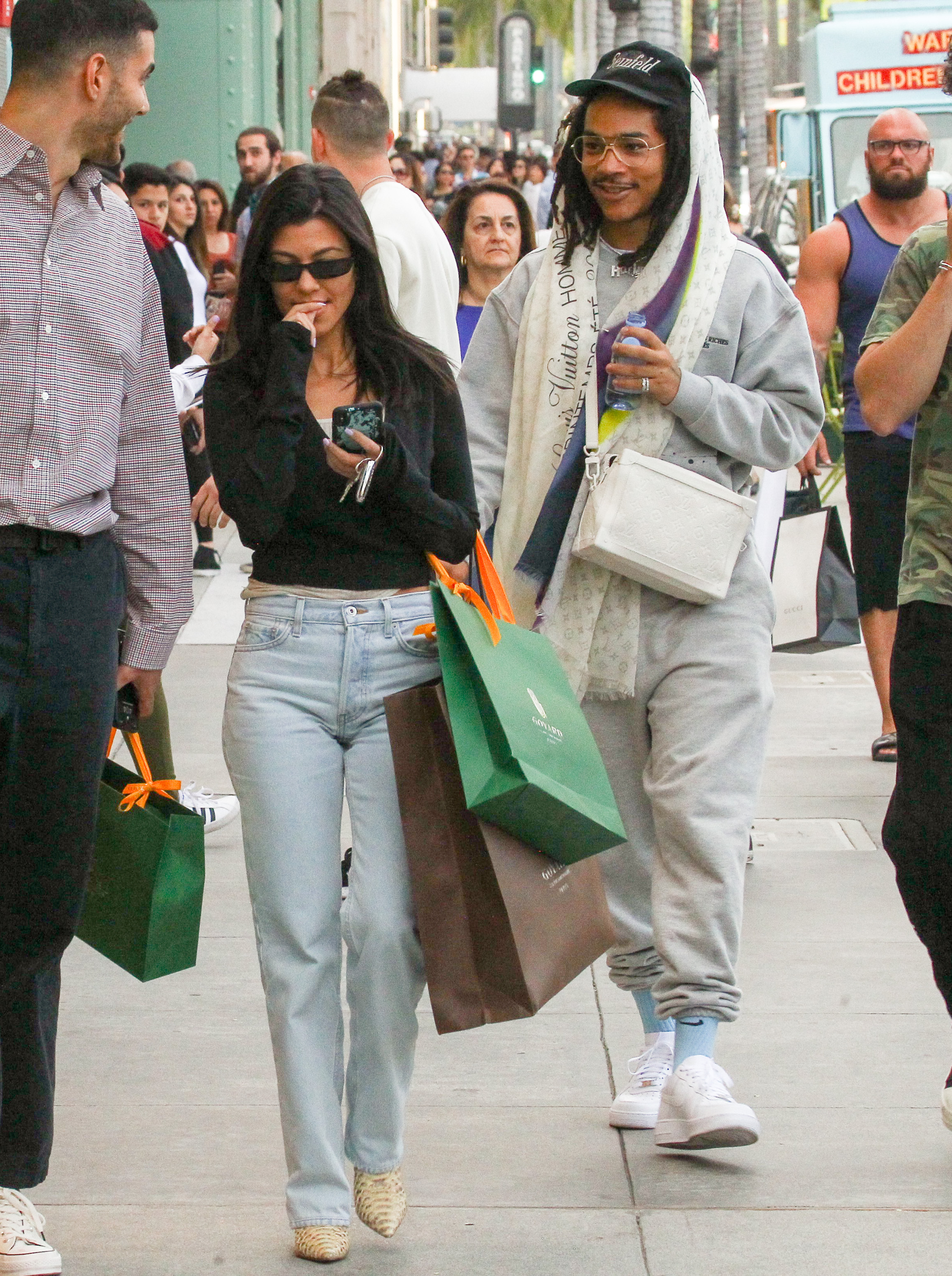 Yes, it's a bit of a reach to suggest that Sabbat's tweet was an oblique reference to a pair of jeans Kourtney wore ten days ago, but maybe his rejection of the material trappings of fame (shoes, jeans, posers wearing T-shirts without acknowledging him) is also his way of rejecting the excesses of the Kardashian lifestyle. To a true Kardashian Kremlinologist, all tweets have meaning! He even went so far as to renounce clothing in general:
In a beautifully meta moment, someone chimed in on Sabbat's "if u still wearing clothes you washed" tweet to point out that Rick Owens sent models down the runway with their genitals bared in 2015, to which Sabbat agreed with a hearty "Deadass!", quickly RT'ing photos from the show in question.
You heard it from Luka first, folks; naked is the new clothed, 2019 is the new 2015, etc., etc.