5 Of A.J. Soprano's Best Nu-Metal T-Shirts
The voice behind Twitter account "AJ Soprano's nu-metal shirts" presents 'The Sopranos' son's greatest 'fits.
Screengrab via Amazon.
The Sopranos is one of the greatest shows ever made, required viewing, changed everything, yadda yadda, and its signature style has been rightly celebrated of late, but an oft-overlooked aspect of the HBO series is its youngest male protagonist's lewks. That changed for the better in December, when Twitter account AJ Soprano's nu-metal shirts began exploring the fraught psyche of Soprano son A.J. through his passion for nu-metal band tees.
Over the course of The Sopranos, angst perhaps is the only constant in A.J.'s turbulent, if privileged, life—he goes from a chubby, awkward kid bemoaning the lack of "fucking ziti" at his birthday to an adolescent plagued by the same depression and anxiety that haunts his father. Maybe it's no surprise, then, that the plangent sounds of nu-metal are what A.J. soothes himself with; while Tony's open shirts and gold jewelry clearly signify his allegiance to the macho "family buisness", A.J.'s shirts function as a kind of mask for his vulnerability, representing a markedly different way of life from his father's (one more in line with that of goth Vito Spatafore Jr.)
When asked for comment on A.J.'s fondness for nu-metal band shirts, resident GARAGE T-shirt expert Chris Black weighed in: "Honestly, nu-metal shirts are probably the least cool sub-genre of t-shirts. The bands suck, the logos suck, it's just all bad. But interestingly, when worn by A.J. Soprano, the underachieving bad boy son of Tony and Carmela Soprano, they help give a rich context and an explicit timestamp of the era. Sometimes t-shirts aren't cool; they just serve a purpose. Later on, A.J. gets a little headier and discovers Bob Dylan. Hopefully, his tastes in t-shirts got better too."
In celebration of all things A.J., the voice of Twitter account "AJ Soprano's nu-metal shirts" rounds up the Soprano scion's greatest nu-metal moments.
1. Marilyn Manson's 'The Beautiful People' T-shirt, dating from 1997.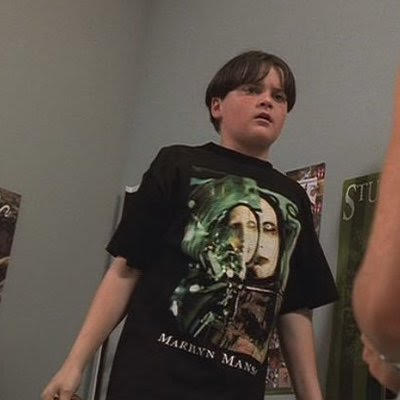 These were early days for A.J.'s nu-metal collection, as you can tell from his angelic baby face.
2. Pantera T-shirt, released in 1997 with the band's live album "Official Live: 101 Proof."
Check out that weed leaf! We got a badass, etc.
3. Technically not a nu-metal t-shirt, but it's still great because it features "The Fragile" by Nine Inch Nails.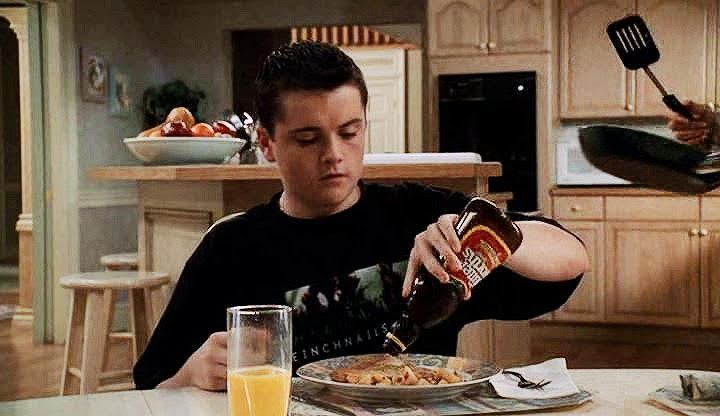 We'll give this one a pass.
4. Slipknot t-shirt (tied with red Slipknot windbreaker.)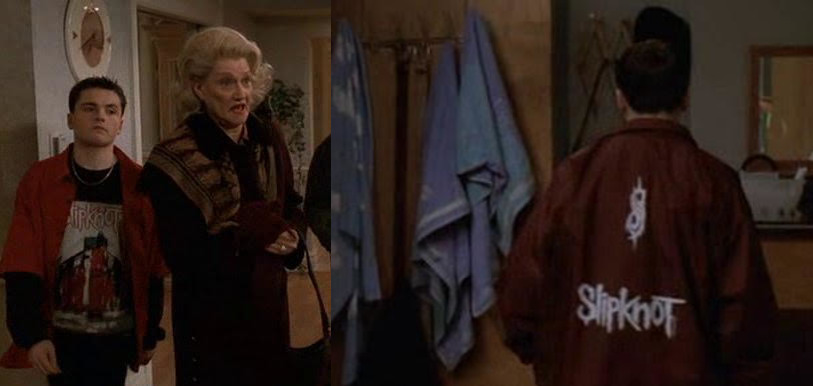 CB: Who knew Slipknot made a windbreaker! *Checks Grailed*
5. Machine Head hoodie and Fear Factory beanie.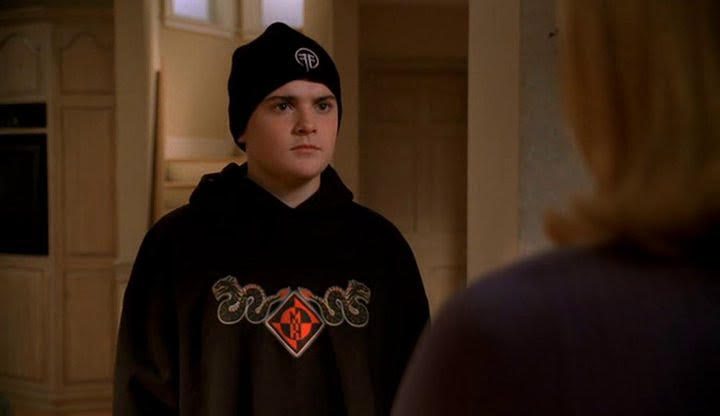 Beanie and hoodie? We stan a committed, aggro king!