Photograph courtesy of Robert Nethery.
Artist Dan Colen's Next Act? Seasonal Blend Squash Salt
The transition from mixed-media art to not-for-profit farming isn't necessarily the most expected one, but Dan Colen pulls it off with aplomb.
Photograph courtesy of Robert Nethery.
Radical love is an affirmation of life that radiates outwardly as joy and compassion for yourself and your community. For Issue 16, GARAGE profiled an eclectic group of artists, designers, and everyday citizens who have it in spades. Photographed by Robert Nethery.
In 2011, Dan Colen bought a property in Pine Plains, New York, and started thinking about community-minded ways to put it to use. "I moved up there when I had more means than I had ever had, and the idea of how to give back in a fulfilling way was always on my mind," Colen says. "In 2012, I started talking to friends who knew about farming, and one of them started talking to me about 'food deserts.' The idea of Sky High Farm was to distribute sustainably grown vegetables and meat locally—we work with local food banks and Food Bank for New York City to bring good, healthy food to people without access to it."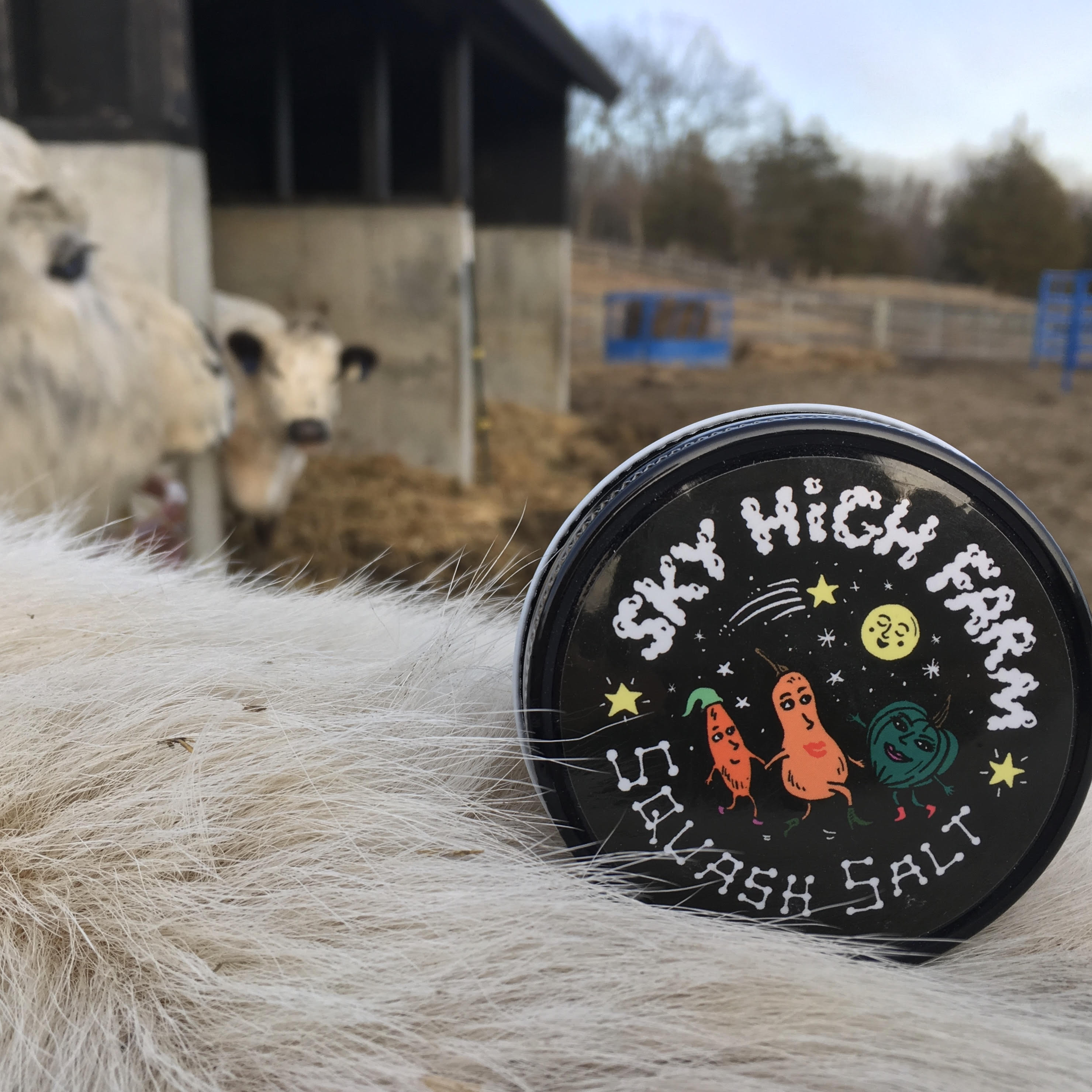 These days, Sky High Farm serves more than 20,000 meals per year in its surrounding community as well as in New York City. "Over time, we want it to be more and more local," Colen says. "There are people without food in Hudson and Newburgh, so there's no need to waste the gas to bring it out to the city. We're working with public schools now and do free C.S.A. programs for people that qualify—kids bring home weekly portions of vegetables and meats, which really lets us interact with the clientele and get a sense of what will satisfy them." This season, Colen is debuting his own line of kitchen products with Bubble, including a seasonal blend of squash salt and a raw honey.
For more on GARAGE's Radical Love portfolio, click here.