Undercover's Tilda Swinton Coat Is the Only Thing that Matters to Me
For those of us who want to wear Tilda Swinton's body on our bodies.
Courtesy of Undercover.
On the fireplace mantel in my living room, you will not find a single picture of my family. What you will find, however, is one Kewpie doll and a framed portrait of Tilda Swinton, in profile, with her whimsical, platinum coif sculpted to perfection.
This is because there are two types of people in this world: the kind that understand that Tilda Swinton is a goddess among us, and the kind that haven't yet realized that Tilda Swinton is a goddess among us.
Jun Takahashi of Undercover is clearly a card carrying member of her fan club (I'm the senior vice president). In his now classic style, Taksahi incorporated screen-printed stills from Suspiria, Swinton's latest film, including one of the most obsession-worthy pieces of outerwear I've seen this season: a knee length coat bearing the image of Swinton's character, the witchy Madame Blanc.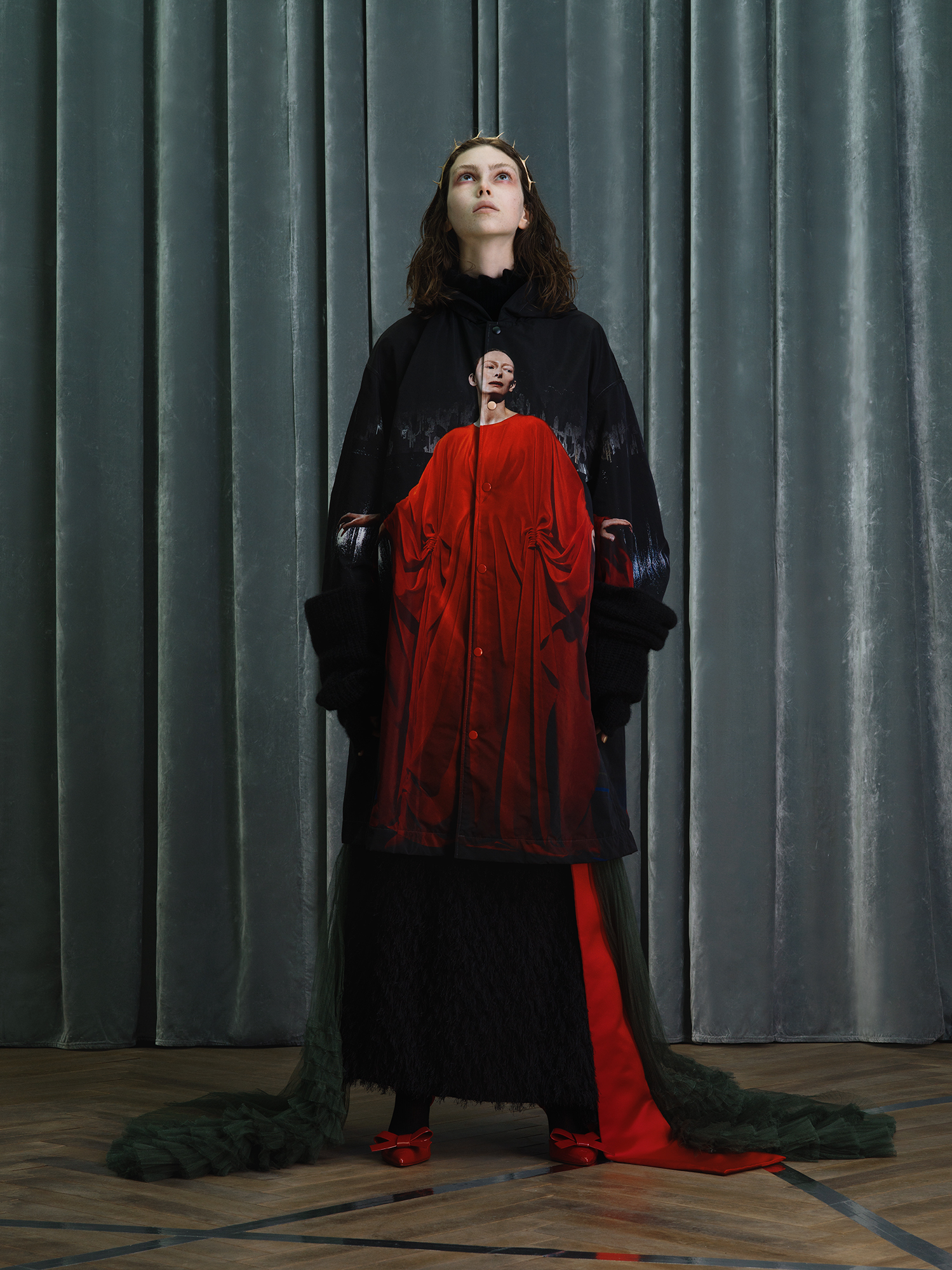 Given the brands history with horror films (the fall 2019 menswear collection referenced A Clockwork Orange), I feel this is a safe space in which to say that while I can get by with the coat, I really just want to wear Tilda Swinton's actual body over my body.
For now, I'll just hope that there's a Silence of the Lambs collaboration in the works over at Undercover.
Tagged: