Frank Ocean's New Tattoo is Proto-'Simpsons' Queer Iconography
Matt Groening drew 'Homo vs. Hetero' in 1983.
The Simpsons ink once announced to the world that you had been drunk in a tattoo shop at some point in your life, but Frank Ocean is complicating that rep with his new body art.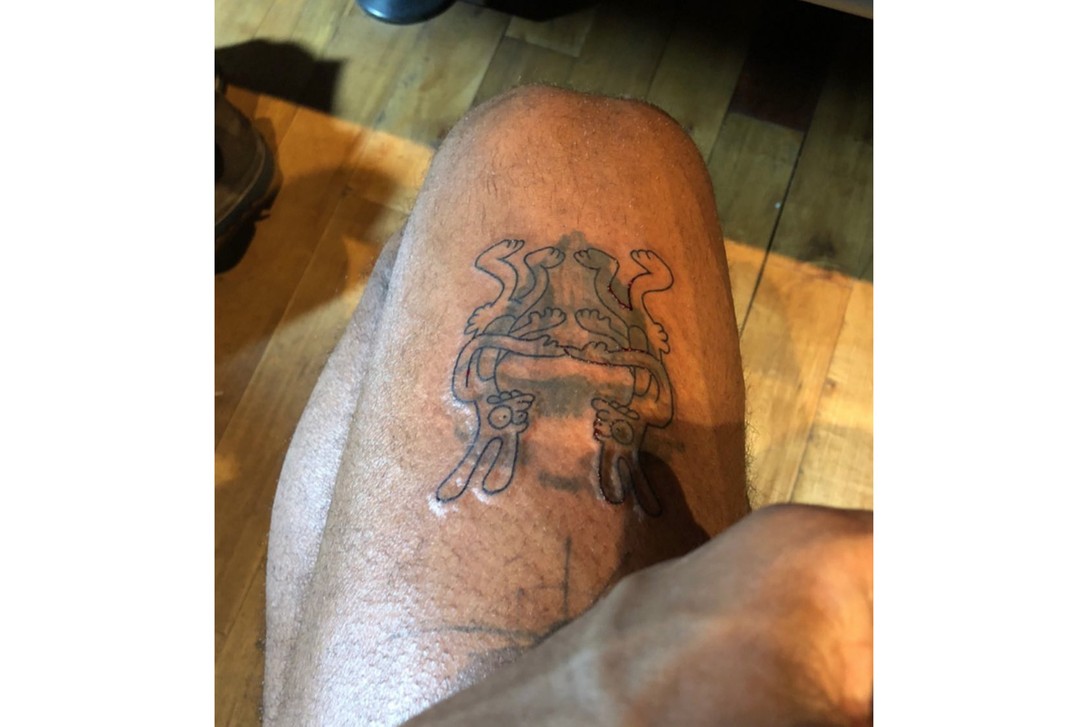 The fresh new tattoo, which looks to be covering up a preexisting ink choice, features none other than Simpsons creator Matt Groening's 1983 drawing "Homo vs. Hetero," which spells out the difference, or lack thereof, between straight and gay relationships; the artwork, which features Groening's classically goofy pre-Simpsons cartoons pointing at each other, feels like a decades-early harbinger of the Spider-Man meme.
Over the 30 years that The Simpsons has been on the air, society has evolved to the point where it's no longer eyebrow-raising or career-threatening for an openly queer musician to adorn his body as he sees fit; it's worth noting, though, that when Matt Groening drew "Homo vs. Hetero" in 1983, the term "outing" hadn't yet been coined, there were no laws on the books banning discrimination against trans people, and ACT UP (The AIDS Coalition to Unleash Power) wouldn't be founded for four more years.
At the time, Groening's pointing out that AIDS could be transmitted between straight and gay couples alike was revolutionary, which makes the tattoo feel like a perfect fit for Ocean, whose music has provided a soundtrack for so many narratives of acceptance and self-discovery.