Photo by Brigitte Lacombe, Courtesy of Miu Miu
Malgorzata Szumowska Takes You On a Nightwalk
The Polish director discusses her newest short film for Miu Miu's Women's Tales Series
Photo by Brigitte Lacombe, Courtesy of Miu Miu
Since 2011, Miu Miu's Women's Tales projects has partnered with a variety of female directors—some established (Agnés Varda!), and some just getting started (Dakota Fanning!)—and produced two short films a year. The label gives the directors carte blanche to execute their creative vision any way they want, the only caveat is the characters must wear the season's clothes. This freedom is why this is one of the reasons why I actually look forward to each Women's Tales iteration. There's Chloe Sevigny's story centered around a stand-up comedian named Carmen, Celia Rowlson-Hall's dystopian vision for the future (present?), Haifaa Al-Mansour's wedding singer drama set in the 1980s, and Crystal Moselle's coming-of-age skater story that formed the basis for her 2018 feature length film The Skate Kitchen.

The latest Women's Tales is titled Nightwalk, directed by the Polish director Malgorzata Szumowska, and co-written with the Polish cinematographer and screenwriter Michal Englert. Nightwalk is a moody short film about desire, family, and longing. GARAGE caught up with the director while she was in New York for the premiere of her film to talk about the film's inspirations and her earliest influences.
Where did the idea for the film come from?
It came from life. I have a friend who is a gender queer person, and he's just enough brave to walk dressed as a woman on the Polish, Warsaw street. I was really impressed by this fact, because it's a very conservative society, and he's from very simple, a very normal family. Very conservative too, from a different town. He loved wearing dresses.
What was your first thought when Miu Miu approached you for this project?
I was very excited. I like fashion very much, and to me it comes very natural to do something for a fashion house. I love clothes, I like to dress, and I'm like very typical woman, in that way. When I was 16 I used to be a model.
I'd heard about their projects before, but I hadn't watched the., Then I watched of course Lynne Ramsay's [film for Women's Tales], which was before mine. She's like my idol. I admire her. I think she's the best female director. I was so proud, that I could be the next one.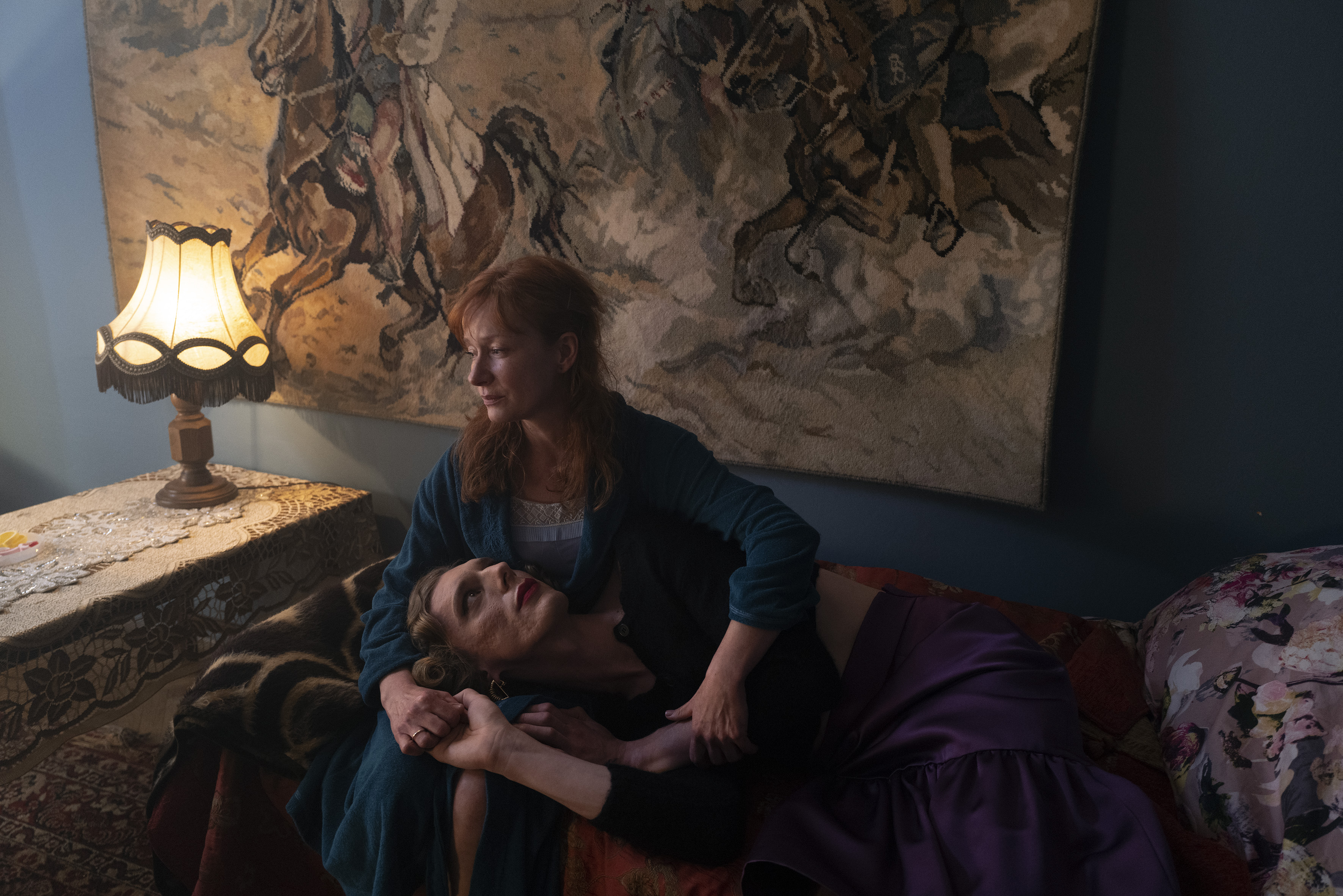 Can you tell me about the decision to make a silent film?
It was very important to me, for us, for me and Michal not to use dialogue. I didn't want to force the audience to any particular direction, [I wanted them] to be more open. Actually Misha was the one who picked Bethoven Symphony No. 7. We [were also] really fascinated by a Polish composer, Hania Rani, she's very young, she's like 20-something and she's making a tremendous career. We're very happy that she [could] give us [a song] for the second part of the film.
I mean it was kind of difficult to find the proper movie to go six minutes and half, it can make things a little bit boring, right? And that's why we have decided to use a classical piece instead of for example, a song. Because then it might turn easily into a kind of video clip.
Did you learn something new throughout this process or or come across something that you hadn't thought of while you were making the film?
Of course. Because you know it's a short film, it's difficult. I've done like eight feature films, and I thought, My God, now I have to make a short film without dialogue and have it released on YouTube! I was in stress, actually. And I wanted to tell the complete story in such a short time and as I said, without any words. It was a very good exercise for me as a director, I would say. You know I think, we did it very well. I think this works. People are reading our intention, emotion more maybe, even than intention.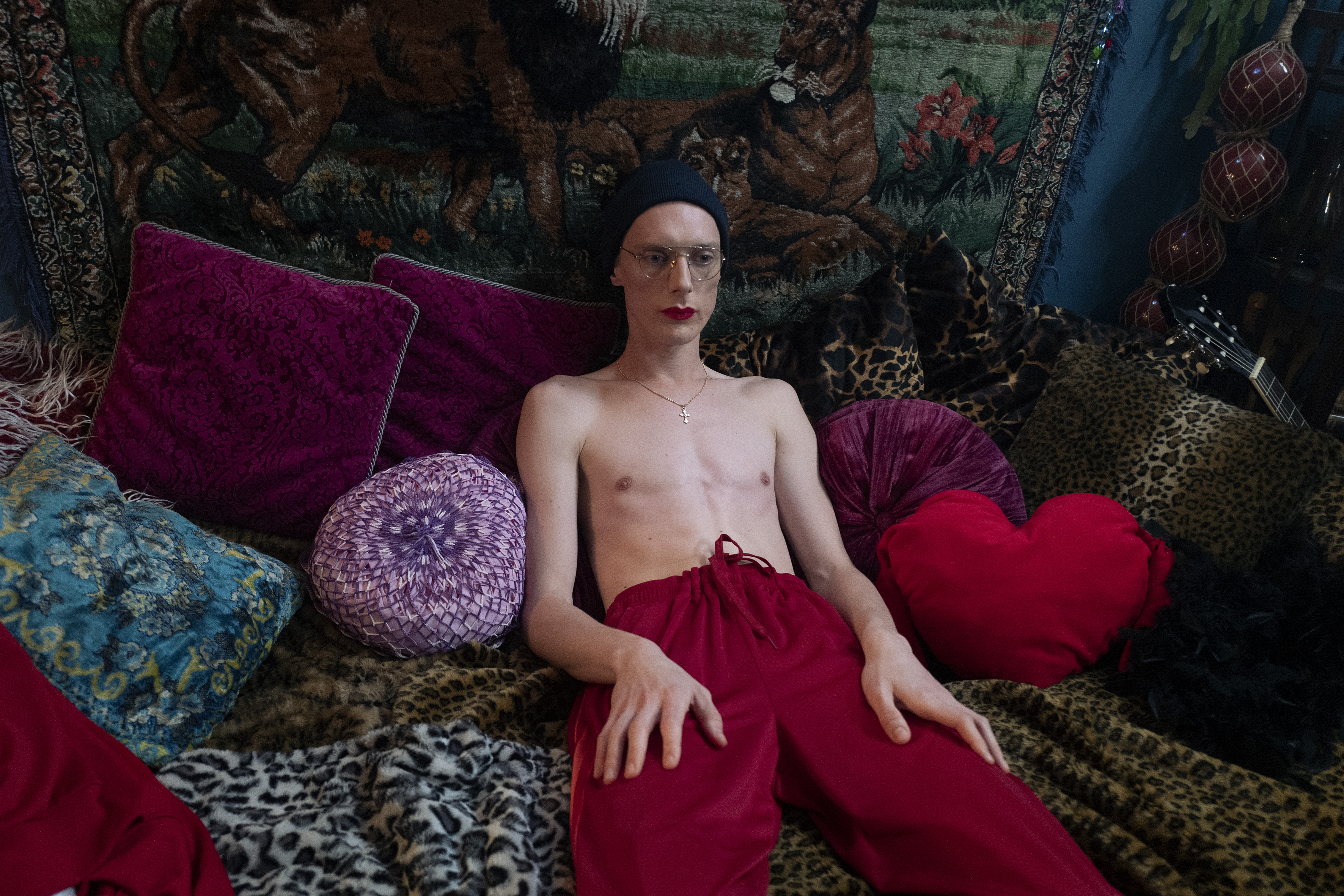 How did you get into filmmaking?
I was very young. I think that might probably the situation kind of rare because I started to study in the Polish National Film school, which is very famous school in Łódź. I started studying when I was 21 or 22, and then very fast, I got an opportunity to make my first feature when I was 25.
I mean, I wanted to be an artist. I remember it very well when I was trying to do good ballet, to play piano, to sing, to do many things, but I wasn't good enough in any of that. And then, actually I traveled to do film school and I was so surprised because I passed the exam very easily. And then by accident I discovered this is something I really want to do, be a filmmaker. It really fits me, it fits my personality.
What was the first movie or film that you saw that really made an impression on you?
Yeah. My father, he was a journalist, my mother she was a journalist as well, a writer. And my father he works for television, he did like a short documentary reportage. It was an intellectual family. Very intellectual, highly educated family. I remember very well, [when] I was seven years old. I was sitting under the table, and my mother she was watching, it was a very old fashioned TV, you know like a box. She was watching Death in Venice by Luchino Visconti. I was watching with her, and this was like nothing I'd ever seen on screen. I was so much shocked by the last scene, I was totally kind of taken by [it], and totally impressed. Then I remember my father give me when I was a teenager, a VHS tape, with The Mirror by Andrei Tarkovsky. I loved that film. I really loved that film.