Untitled, London 2020 (Detail) ©

Juergen

Teller, All Rights Reserved
Give Peace a Chance
If John and Yoko taught us anything, it's that you can make change happen from anywhere—even your bed!
Untitled, London 2020 (Detail) © Juergen Teller, All Rights Reserved
A few weeks into quarantine, GARAGE asked a few of our favorite contributors to create portraits inspired by John Lennon and Yoko Ono's 1969 Bed-Ins for Peace, their way of appropriating the inevitable paparazzi that were to follow their honeymoon, into a non-violent protest against war. We hope these will inspire you to get involved—whether in big or small ways—with the causes that are close to your heart.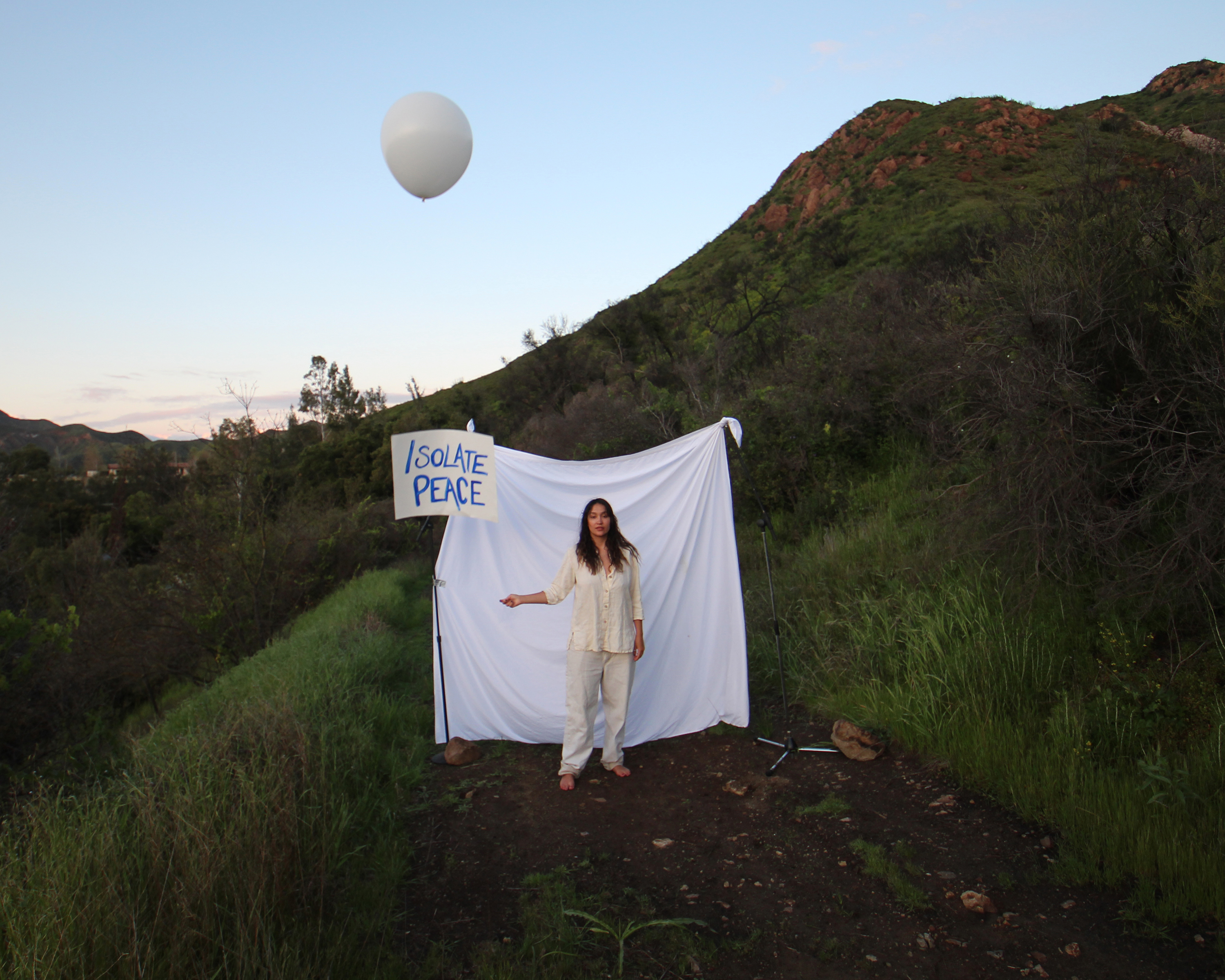 I feel so blessed that I am part of a generation that is turning this test into a revolution. I am hopeful that we are making the necessary changes. I don't want my children or my children's children to have to fight this fight. They should only have to learn about it in their history books. We cannot let history repeat itself once more, this must be the end. I feel confident about this.
I am voting in the elections that "didn't matter" to us before, and pushing my friends to do the same. A peaceful world may seem illusive to us now, but the battles waged on the front lines and behind the scenes can take us out of this imaginary space so we can create real peace in our reality.
Peace does not have to mean being in a place with no conflict, trouble, or hard work. Maybe it can mean exactly that. This is isolating peace. LET'S GROW IN PEACE TOGETHER. –Alana O'Herlihy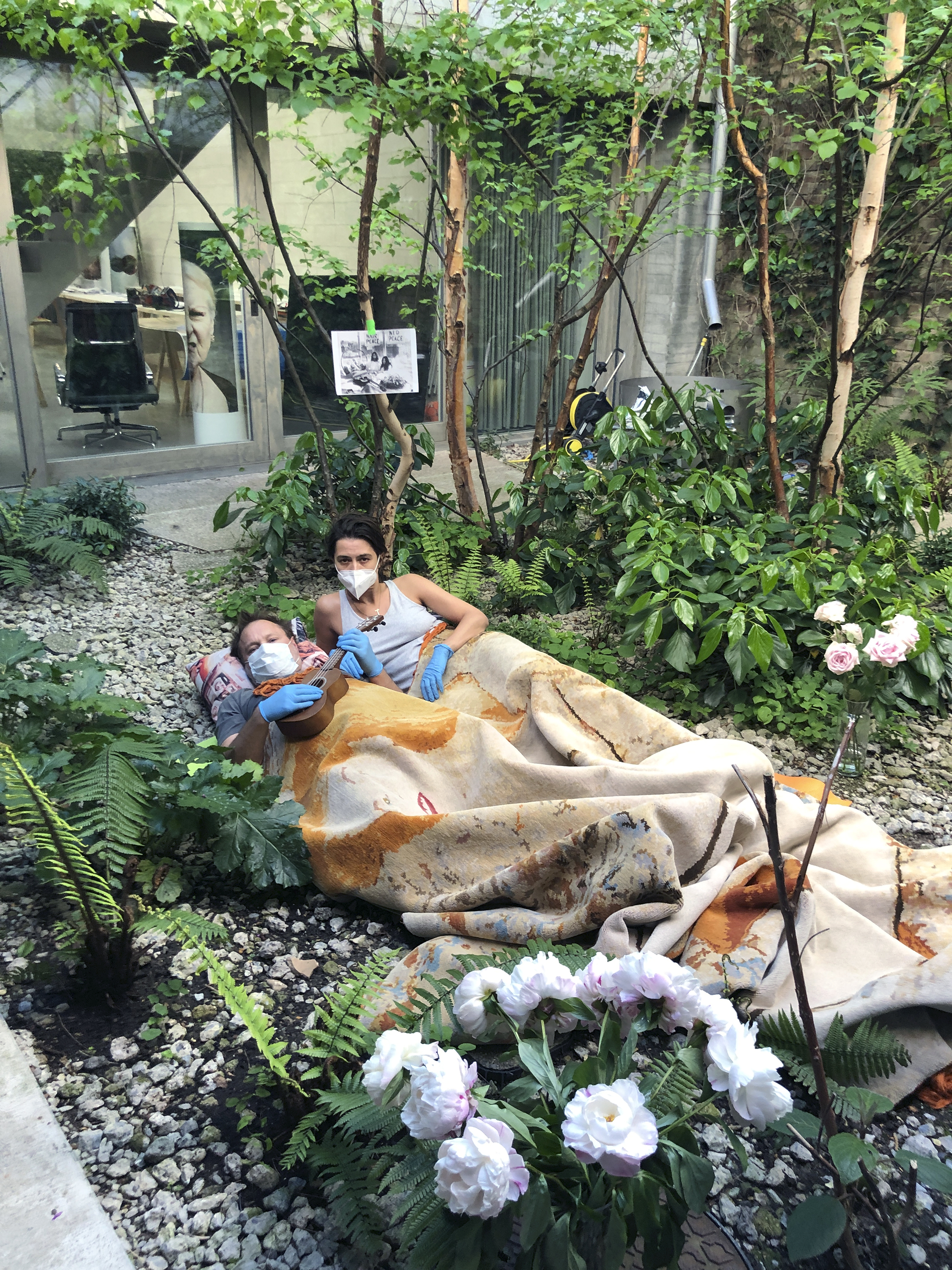 –Juergen Teller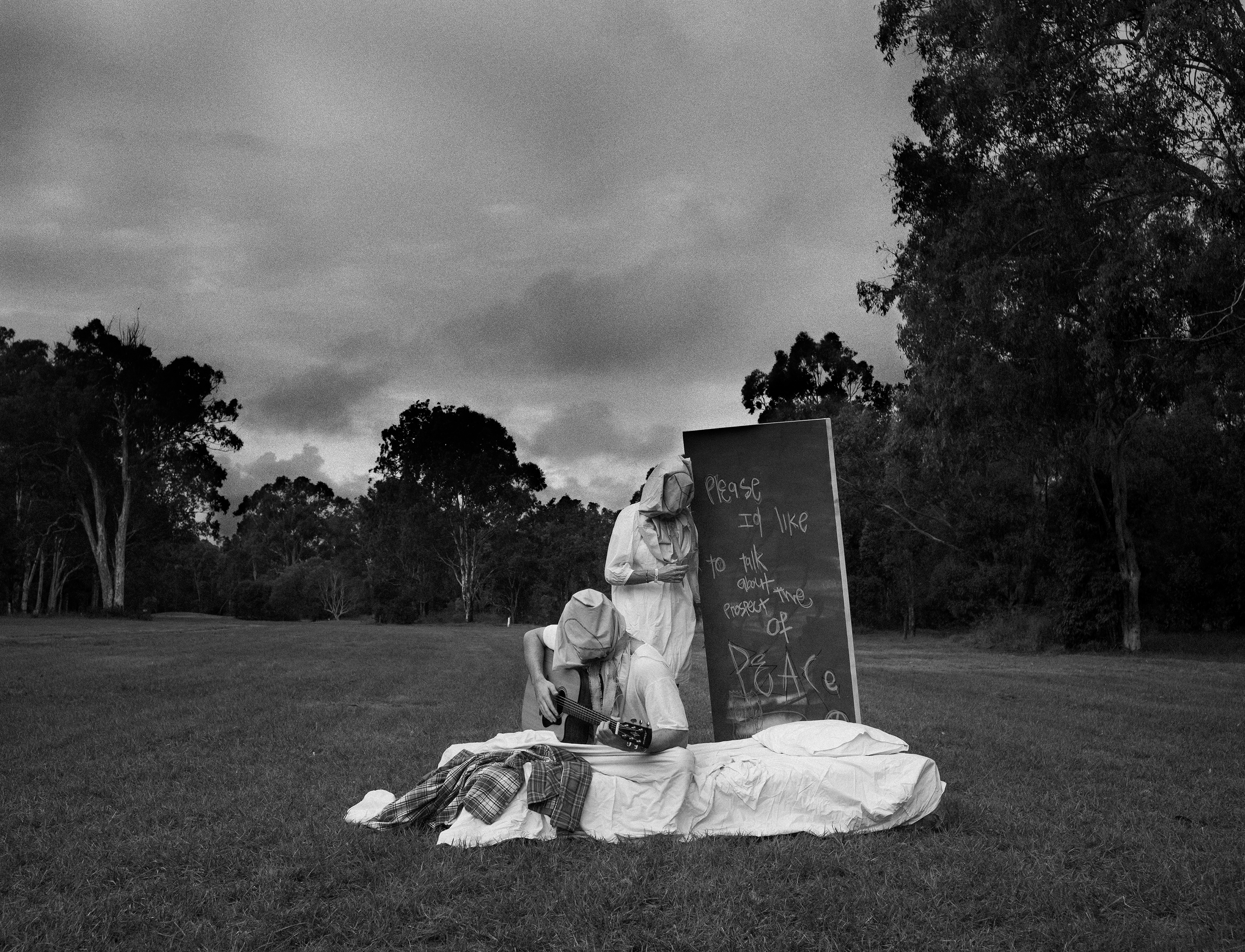 Bagism was a "satire of prejudice" designed by John Lennon and Yoko Ono. It's the concept that by covering oneself in a bag one could promote a message purely based on the message itself and not the physical appearance of the message bearer. The reverse of the 'bed peace' photograph is a room full of chaos, reporters shoving microphones and cameras in the faces of John, Yoko and their small child, the antithesis of peace. Pictured is a peaceful protest staged in an empty wood, a silent place of refuge and real peace. I applied the concept of Bagism in terms of celebrity, begging the question: who will care about peace when the protest is delivered by a mystery person and not an international celebrity sensation? –Jacob Elordi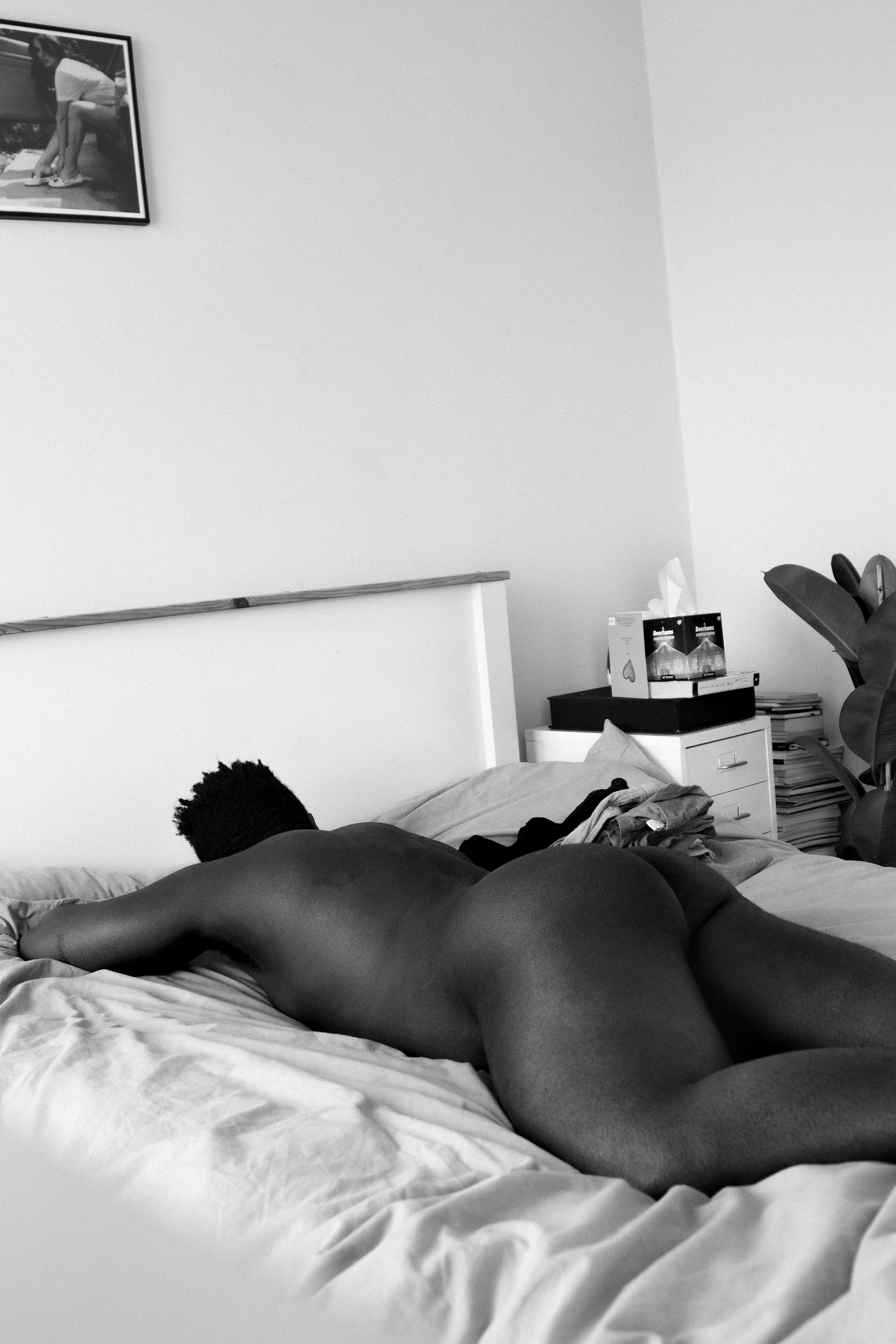 –Campbell Addy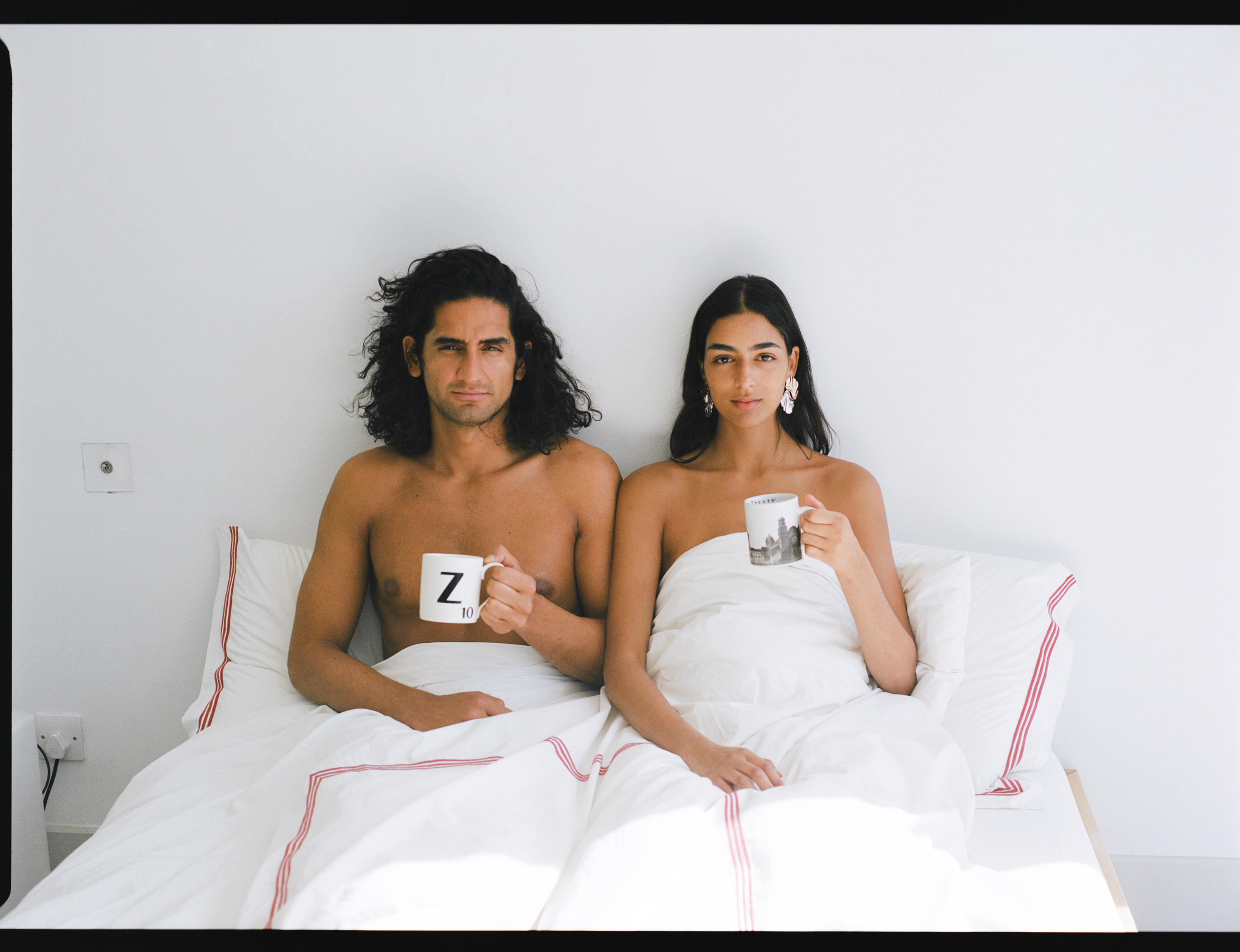 Bed peace seems like such a long time ago, today it reminds us of the mistakes from the past. Has anything changed? And what can we do to see real change? The quarantine was a time to be together and reflect on how our actions today can have a ripple effect into the future. Change the narrative. Having had time to feed on these thoughts, we've begun to apply them into our daily lives. I hope everyone else feels the same way. The change is today. –Victor Bastidas