A voice in the dark: Not Me at Volksbühne Berlin, 2017. Photo: David Baltzer
Theater vs. Performance Art—A New Production Asks, Is There A Difference?
It's hard to think of a more rigorous pairing than minimalist-modernist playwright Samuel Beckett and image-averse artist Tino Sehgal, but a recent building-filling production at Berlin's Volksbühne theater was gripping stuff.
A voice in the dark: Not Me at Volksbühne Berlin, 2017. Photo: David Baltzer
Earlier this year, Berlin's famed Volksbühne theater underwent a controversial change when Chris Dercon, former director of Tate Modern in London, became its director. Dercon has been embraced by some but criticized by most. Through his programming, critics argue that the historically left-wing political theater will become more commercial—or, in other words, follow the art world in the direction of globalization. (He certainly knows how to draw a crowd: In August, he enlisted French choreographer Boris Charmatz to lead a dance program at Tempelhofer Feld, a former airport and airfield that now house refugees and a public park, respectively. The event drew more than 19,000 people during its four-day run.)

On the weekend of November 10, the modernist theater in Berlin's Mitte neighborhood opened its fall program with Samuel Beckett/Tino Sehgal, a three-night, sold-out production intertwining "situations" by the conceptual artist Tino Sehgal and plays by Samuel Beckett. The entire building—from the foyers to the stage to the balconies—was activated and each audience member had the freedom to move throughout the theater's two floors for the majority of the four-hour event as they wished.

"In recent years, we've noticed that more and more artists, among them choreographers, directors and visual artists, have become interested in creating unusual experiences. They have tried to turn the museum into a stage and the theater into an exhibition space," Program Director Marietta Piekenbrock said during a press conference. Dercon's commissions, including Samuel Beckett/Tino Sehgal, support this shift.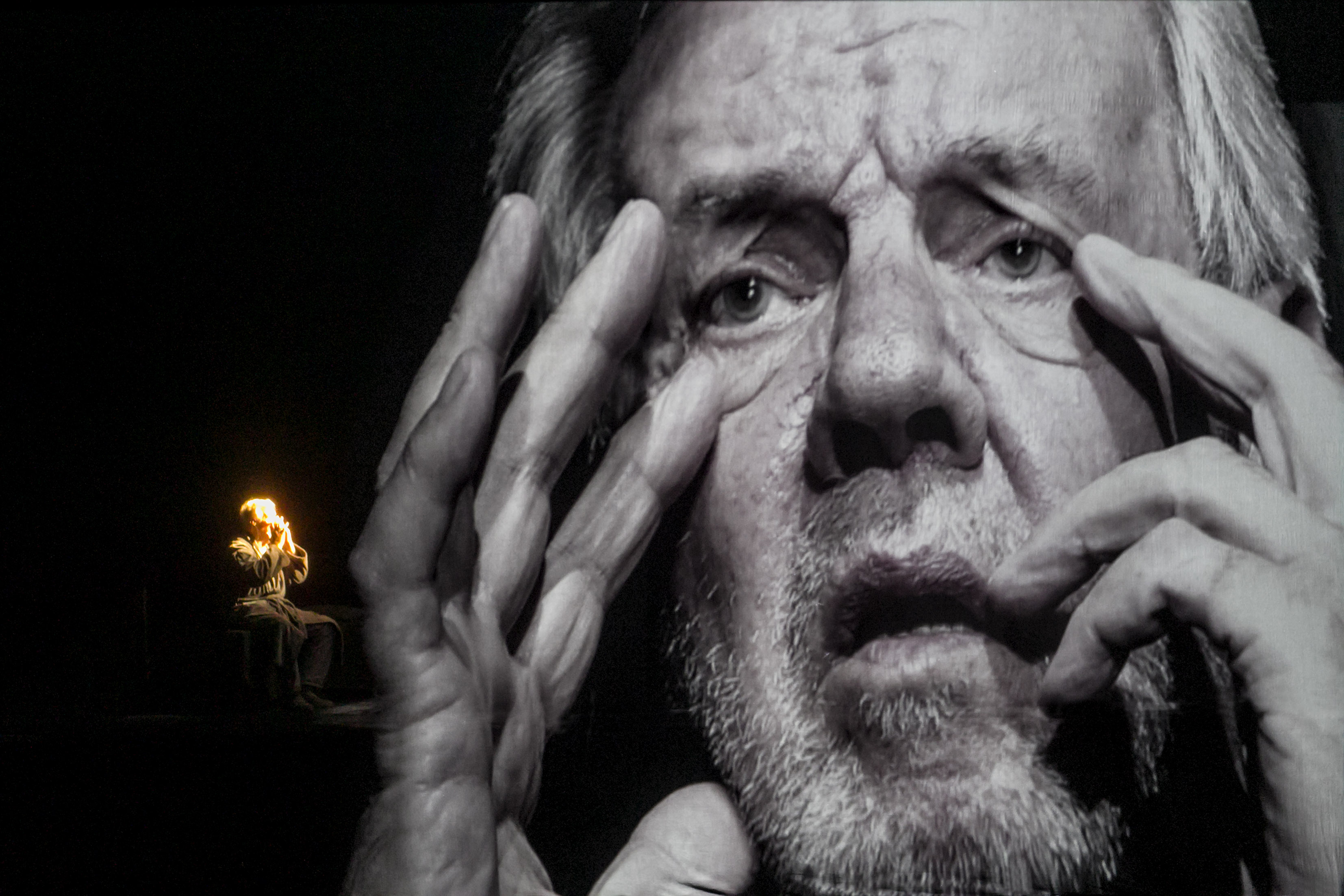 Beckett/Sehgal comprised five works by Beckett, who, during his life, became one of the key figures in the Theater of the Absurd, and seven by Sehgal (two of which were actually carried out by his close collaborators, French artists Pierre Huyghe and Philippe Parreno). The director Walter Asmus worked with closely with the poet, author, and playwright during his life and following Beckett's death in 1989, Asmus took charge of Beckett productions around the world. Now, nearly 40 years later, he says, "Of course I still have Beckett in my ear."

Every night of the event, Asmus directed Beckett's monologue Nicht Ich (Not I, 1972), play Tritte (Footfalls, 1967), and television piece He, Joe (Eh Joe, 1966), in succession, on stage left, while Seghal's These Associations (2012), an interpersonal experience first implemented at Tate Modern, was performed and audience members were invited on stage. Other works, including Philippe Parreno 's Anywhere out of the World (2000), Sehgal's Ann Lee & Marcel (2016), and Pierre Huyghe's Two Minutes out of Time (2000), took place throughout the Volksbühne.

The pairing of these two artists is no coincidence. "Beckett was somebody that I, especially as a young person, was very intrigued by," Sehgal told GARAGE in Berlin in an interview before the show. "He was dealing with life and theatrical forms, but in a very formal, very art-like way." Though separated by more than two generations, Sehgal and Beckett's situational works are often both ephemeral and subvert the mediums with which they're associated. When Sehgal, for example, exhibited at the Guggenheim in New York in 2006, he rid the walls of artwork—as he almost always does—and installed people; children greeted visitors at the bottom of the rotunda and seniors led guests up the final part of the spiraling ramp. He prohibits all wall texts, catalogues, and explanatory press releases about his work, as well as any kind of formal exhibition documentation. (Of course images leak, but he isn't afraid to lash out if an illicit photo is published by respectable press.)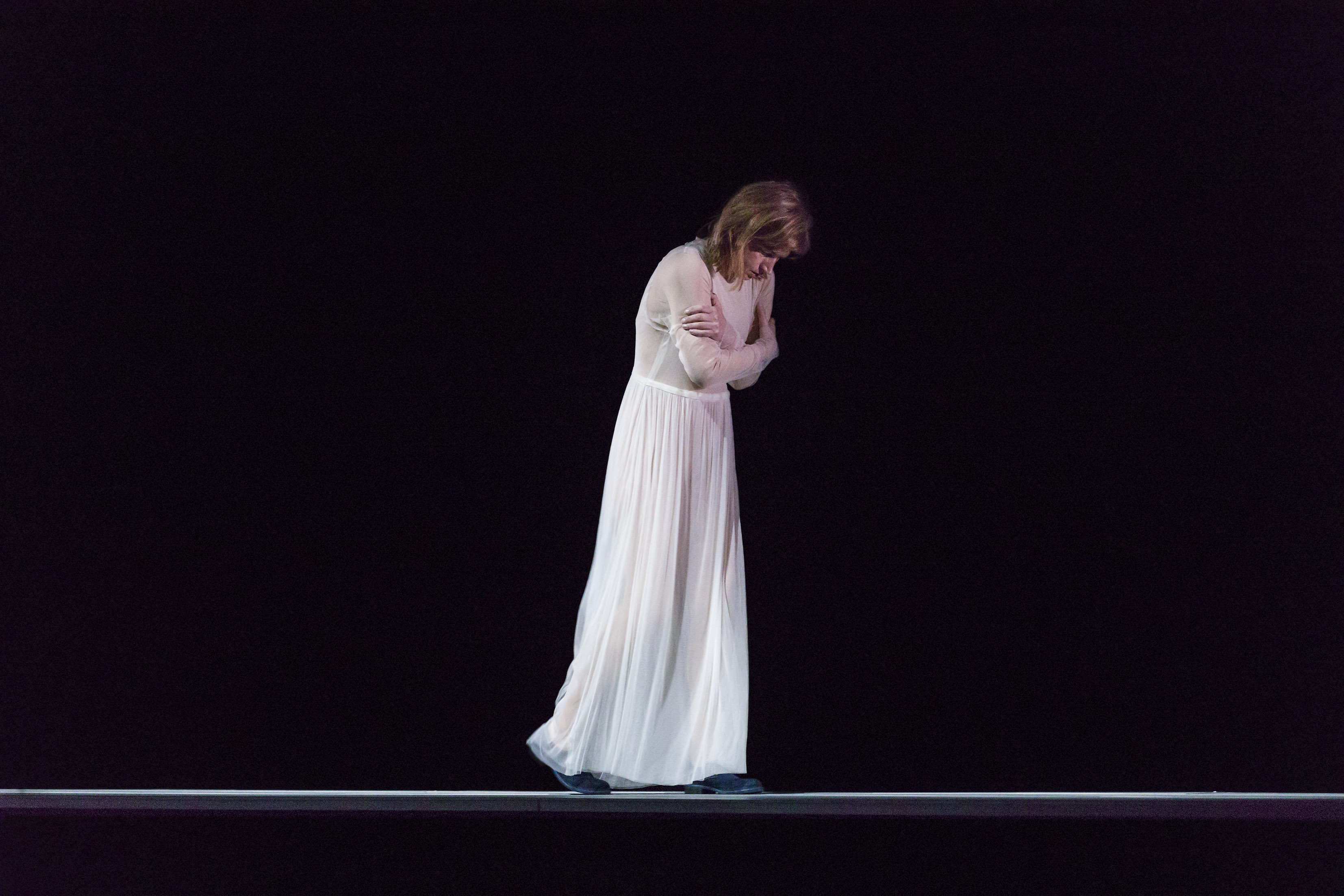 In a similar vein, Beckett is known as a writer, who, with En attendant Godot (Waiting for Godot, 1953), managed to create, as one critic wrote, "a play in which nothing happens, that yet keeps the audience glued to their seats." Unlike many theater pieces, his frequently involve only one or two actors, who at times say no more than three lines of dialogue in 45 minutes. And both artists, in their own way, often rely on humor.

"There are a lot of connections that are interesting for me to discover," Sehgal said, speaking about the process of selecting pieces to include in the Volksbühne production. "They're all works which are very much language-based. I've done a lot of dance works and situational works, but this is about the connection between speech and art." Much like Sehgal uses his categorical role as a visual artist to create experiential, object-less atmospheres, Beckett used his role as a writer to create images. As Asmus said, "He is not just a playwright and author, but also a poet. Beckett, especially in his later pieces, thought in images."

Samuel Beckett/Tino Sehgal was staged at Volksbühne, Berlin.