Alexander Calder's "Hypermobility" at the Whitney is further enlivened by a late-evening crowd.
Some of New York's best art experiences are to be had away from the social whirl of exhibition openings; late summer hours at the city's museums offer up a scene all their own. Cartoonist Liana Finck toured the Whitney's current show of Alexander Calder's classic mobiles on a recent Saturday night, recording some unexpectedly static art animated by a typically stylish crowd.

Below, Finck's sketches from the museum.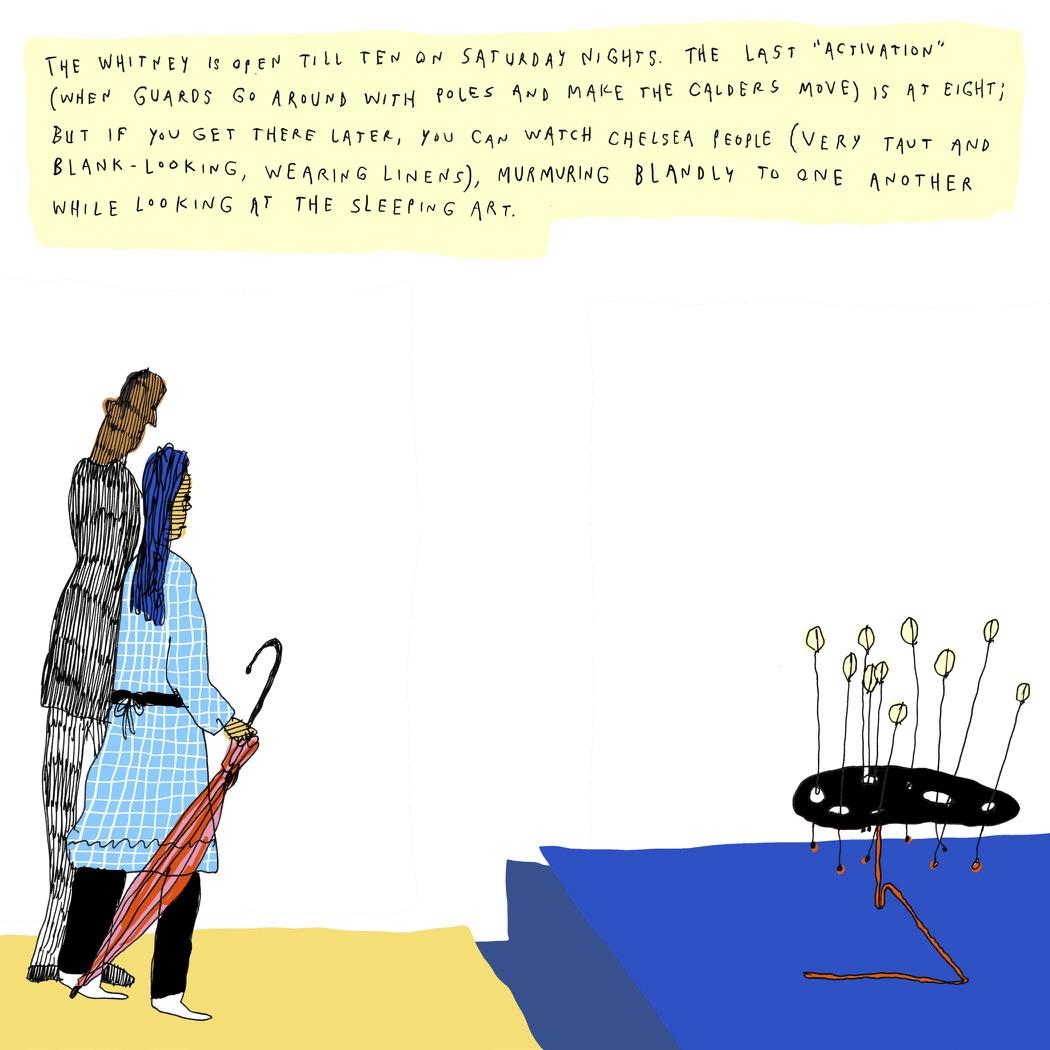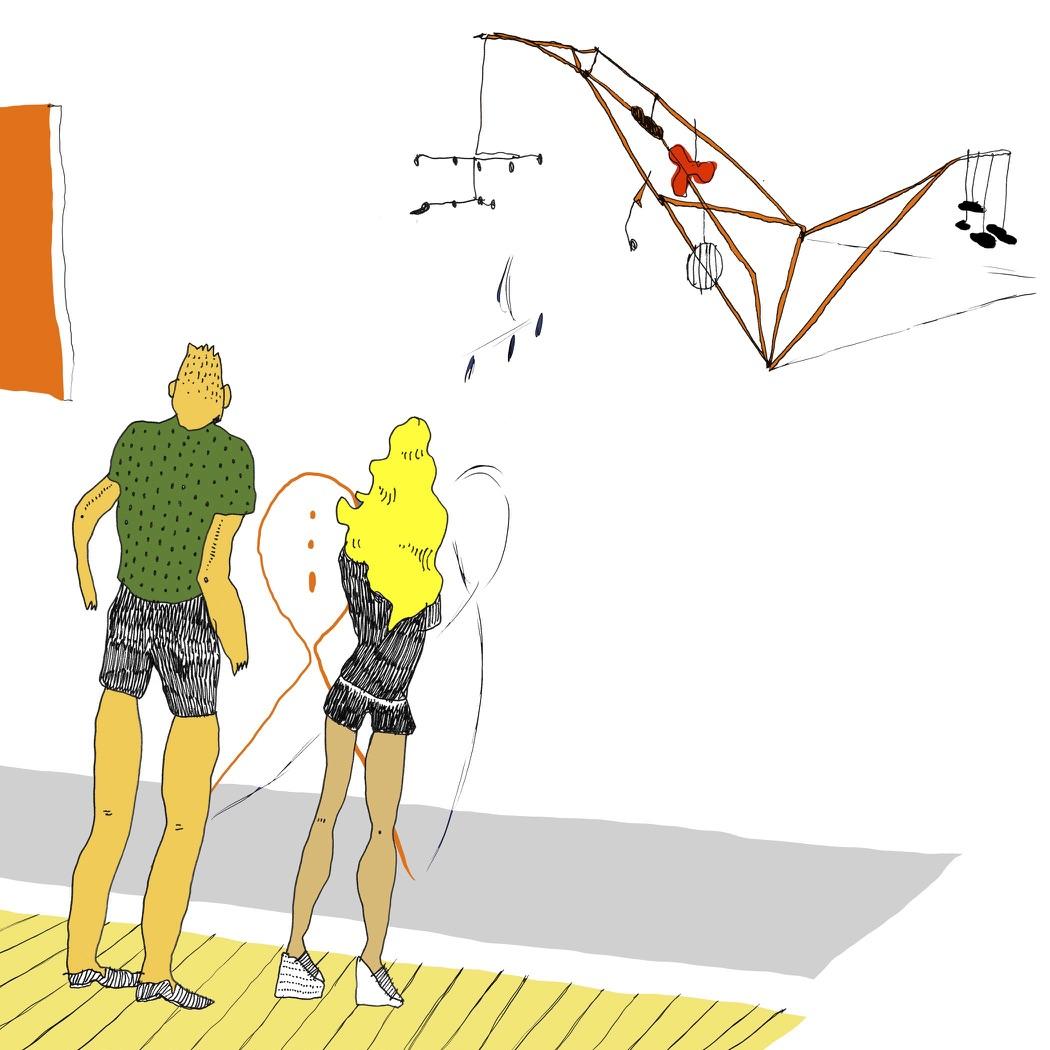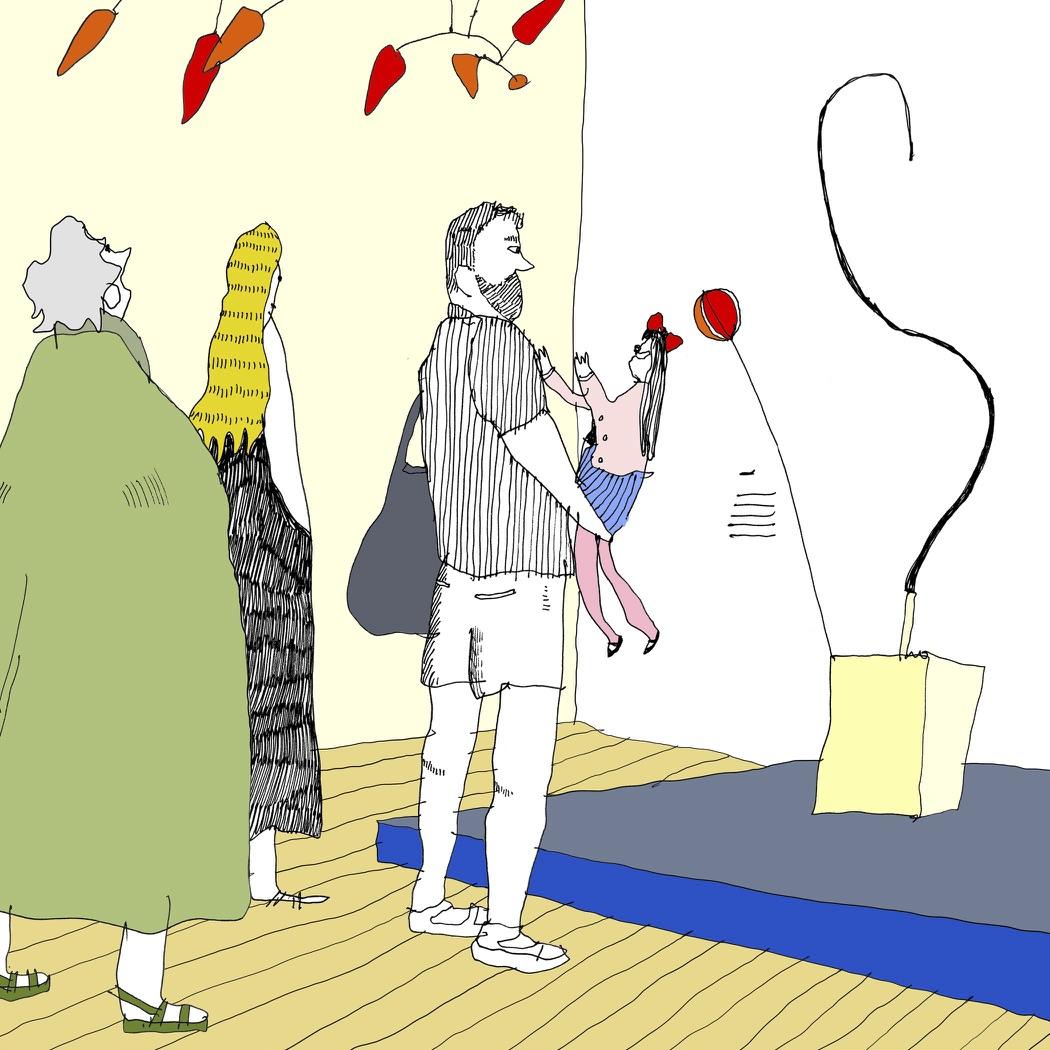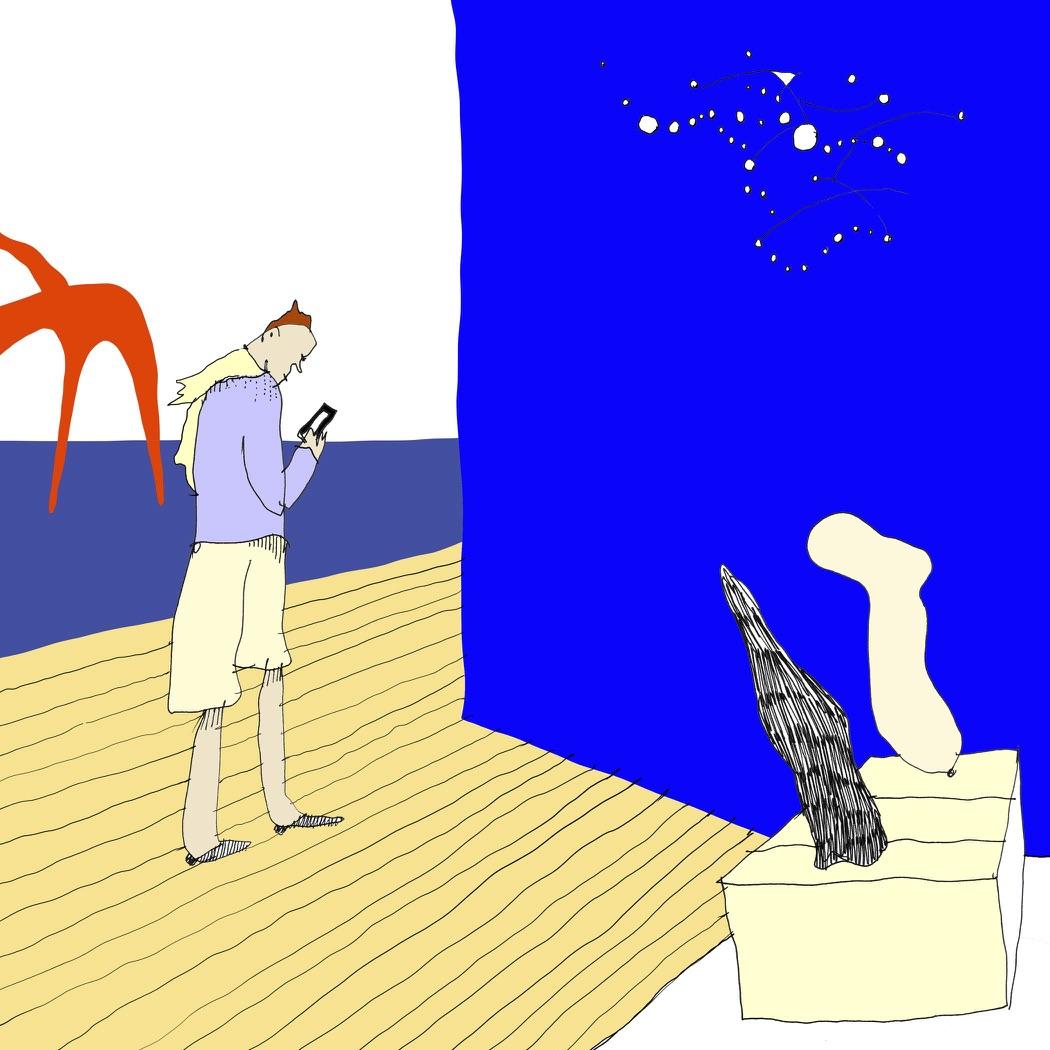 Liana Finck's cartoons appear regularly in The New Yorker, The Awl, Catapult, and on her Instagram. Her graphic novel, A Bintel Brief, was published by Ecco Press in 2014. Finck's exhibition "Passing for Human" is on view at Equity Gallery, New York, until August 5, 2017.