Jonathan Anderson Traveled Across Four Continents for Loewe's New Home Goods Collection
We talked to the Loewe designer about his latest presentation at the Salone del Mobile: a collection celebrating heritage and innovation.
When inspiration strikes, Jonathan Anderson—creative director for Spanish fashion house Loewe and founder of his eponymous brand JW Anderson—follows it all the way. For Loewe's fourth exhibition at Milan Design Week, the British designer's interest in craft led him on an odyssey across four continents, resulting in a collection of hand-woven blankets, tote bags, and small leather goods.

"I've always seen Loewe as a cultural brand," Anderson says. "It's no longer just about the clothes, it's about the craft and the opportunity to collaborate with artists from different fields. Loewe has some of the best artisans in the world, and Milan Design Week is the perfect context to celebrate craft."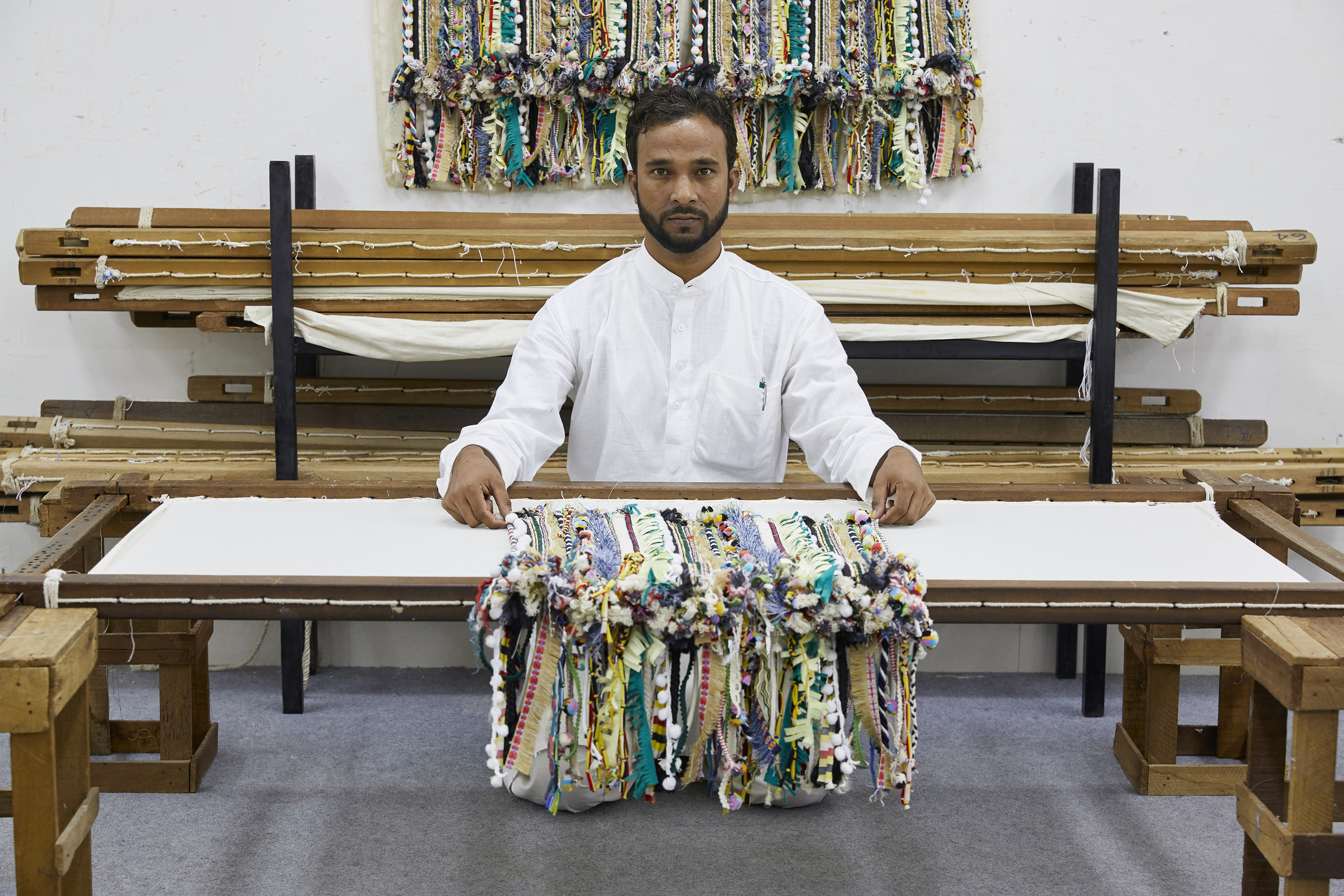 For Anderson, there's a connection between Loewe's heritage as the oldest label of the LMVH Group—it was founded in 1846—and his strategy of digging through the history of textile arts to learn rare, intricate techniques, from Japanese boro patchworking to Indian hand-embroidery. For Loewe's most ambitious project yet, Anderson visited nine countries across four continents, collaborated with over a hundred makers—from Parisian ateliers working with digital printing technology to Andean artisans weaving lambswool. "We dug deep to discover the cultural tradition of each region that ultimately shows modernity and tradition at the same time."
The result is an eclectic collection, incorporating a hand-painted Japanese silk blanket to an eye-popping ribbon-embroidered tote from India. A quick peek at the collection reveals classic Loewe details, including the trademark white stitches bordering its leather label. Knitted textiles depicting toned, tanned youth are sourced from the German photographer Wilhelm Von Gloeden, who worked in Italy in the 1920s and staged many a naked photo shoot with hot Sicilian men.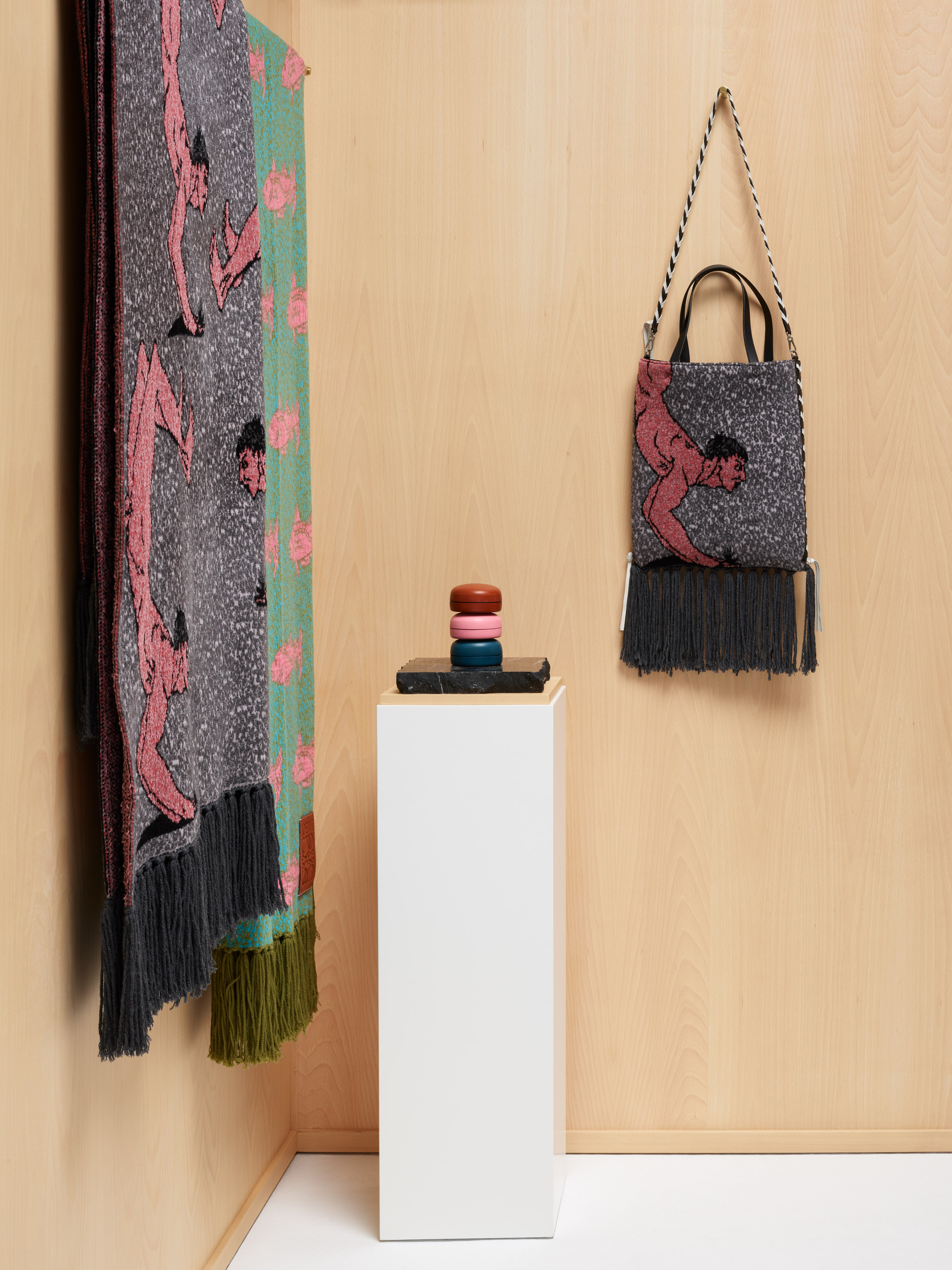 "I am all technology when it comes to fashion," Anderson says. "Anything that's going to make it better, I'm first in line to do that. Textiles are ultimately where the technology comes from, and for me, it's about merging technology and handicraft."

100% of the profits earned from the blankets on display and 75% of the bags go directly to the artisans who made them, to help carry on the legacy of manufacturing within these communities by supporting the resources they hand down from generation to generation, whether that be a jacquard loom or sewing machine. Some profits will also be donated to charities and other organizations promoting women's education and crafts around the world.
"Fashion is also all about progression," says Anderson. "I believe we need to work in progressive societies, so I look for ways in which they can meet and new techniques integrating both can emerge."