Brett Hanover, RUKUS, 2018. Courtesy of Anthology Film Archives.
Trans Experience Is Not Raw Material
Furries, trans identity, and native politics have more in common than you'd think.
Brett Hanover, RUKUS, 2018. Courtesy of Anthology Film Archives.
Anthology Film Archives's decision to screen Brett Hanover's new film RUKUS as part of their "Cinema of Gender Transgression: Trans Film" series at first seemed like an odd gesture. The lineup was dedicated to "transgender, non-binary, and gender-nonconforming lives and communities," but Hanover is cis, and none of his characters self-identify as trans. Set, per Anthology's program catalogue, "amid dated hotel furry conventions, steamy southern punk houses, and unending virtual worlds" in the early aughts, RUKUS begins with the director playing an OCD teenager (a version of his adolescent self), who strikes up an online friendship with a gay furry and artist named Rukus. But at a post-screening Q&A on the festive day of 4/20 though, Hanover discussed intersections between being furry or trans: Both desire bodies that don't conform to genders assigned at birth. Fursonas can involve explicit gender negation or swapping, but even when they don't, being a fur means inhabiting gender differently.
The furry community, existing both IRL and online, can provide a space for people to experiment with gender without having to decide on an identity or publicly come out. Many full-body furry costumes are already gender-less. Then again, in the "Trans furry fursona discussion" thread on Furvilla, users describe creating characters based on ideal cis bodies, or post-transition selves. As a user named Mallow wrote, "I tend to imagine my fursona doesn't exist in a place where genders were assigned, so notions of being cisgender or transgender wouldn't really exist. They just get to be whatever."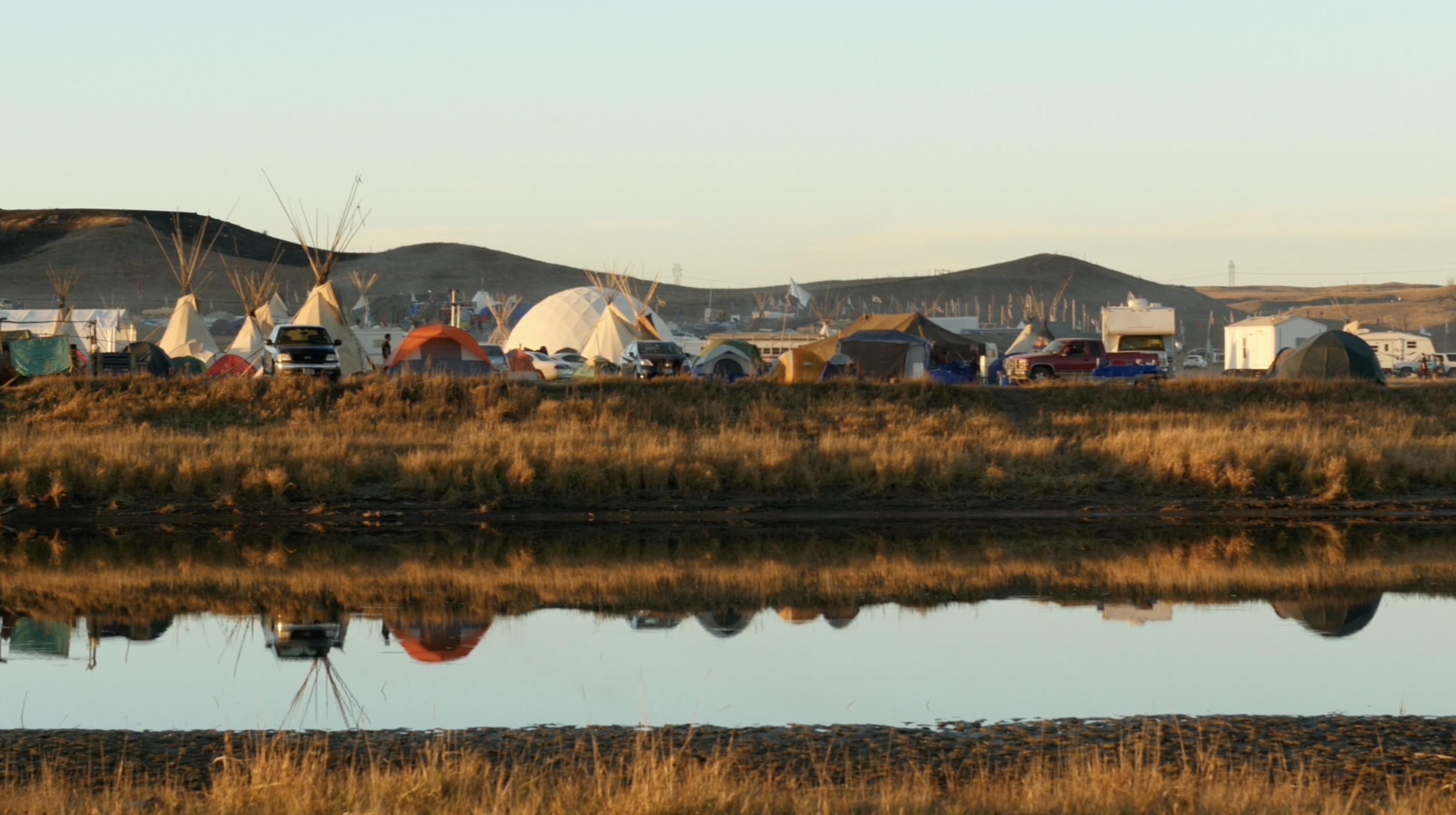 Imagining how one can be visible, or even exist at all, is also a theme of another film that screened as part of Anthology's series: Sky Hopinka's 2018 documentary short film Dislocation Blues, focusing on the Dakota Access Pipeline protests that took place last year at Standing Rock Indian Reservation. An oblique look at the intersection of trans and native representation, the movie features two interviews: one is with Terry Running Wild, who spoke from the protesters' camp during the unrest that simmered for almost a year, and the other with the writer Cleo Keahna, who talked via Skype months after the demonstration had ended. Shifting between documentary footage, the video chat, and, occasionally, the filmmaker's signature scenes of hyper-saturated color, Hopinka allows his interviewees to discuss and process the experience of being present in, and then having to leave, a space guided by Native values. For Keahna, who identifies as "two-spirit," staying at Standing Rock's Two-Spirit camp provided a break from both traditional Native and western gender roles. "I stopped thinking about my body there," says Keahna, and describes how the experience shifted their thinking: "My brain, it's back to that individualistic 'Oh, me this,' 'I that.' Back then, it was just us." Keahna's comment touches on the individualism undergirding models of representation that trans artists are asked to play into. To compete on the content market, trans people are encouraged to package their structural oppression as unique personal dramas fit to appeal to majority-cis audiences. This racket is hardly unique, as Momtaza Mehri pointed out in her recent piece "Letters From a Young (Female) Poet," any kind of marginalization can now serve as a kind of "raw material."
Transness is often proffered as a solution to these individualistic paradigms. Instead of the self-contained subject, trans people are proposed as case studies in fluidity, community, or performativity. Dislocation Blues, thankfully, refrains from instrumentalizing transness as a false solution to capitalism and white supremacy. As Keahna points out, Standing Rock's Two-Spirit Camp was a relief, but an imperfect and complicated one. "My time there is now being cast into this magical rose-colored nostalgia. But it was like this," they say, making an up and down wave motion with their hand. "Does that make sense? The critiques….and the reasons we're reluctant to criticize?" Whatever their criticisms would be, Hopinka refuses to extract them for non-native viewers.