Photo via Wikimedia Commons.
Trend Forecasting: Corn on the Cob
Back in February, Moschino planted the kernels (hehe) of summer 2019's hottest trend-to-be.
Photo via Wikimedia Commons.
I know, I know, it's spring and the world is mud-luscious and the little lame balloon man whistles far and wee, but allow me to take you all the way back to the wintry depths of February for a moment. It was the Price is Right-themed Moschino Fall 2019 show, and the image seen 'round the world was a model strutting down the runway in a TV dinner cape, complete with vegetable medley.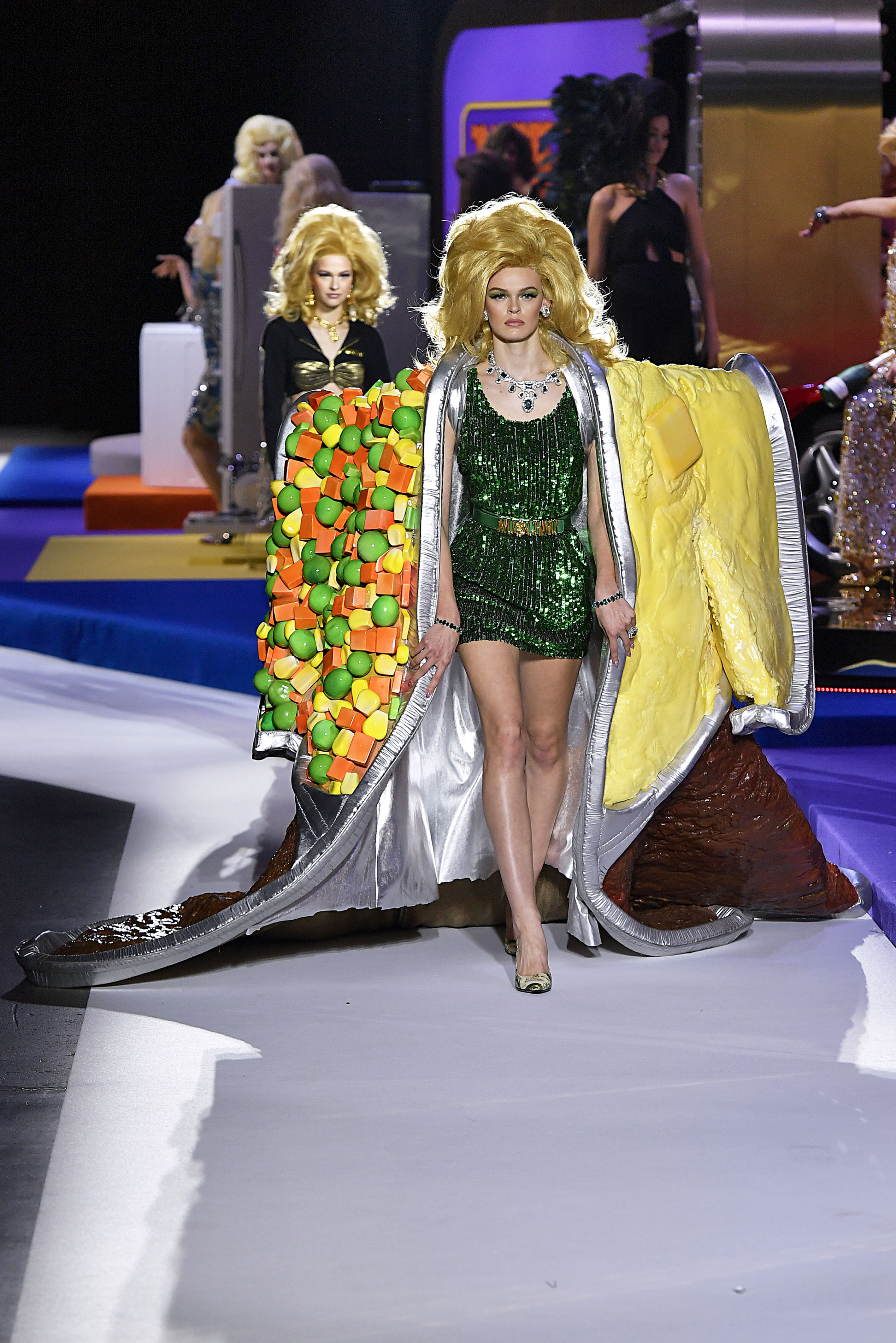 The veggie mix was cute for winter, the corn kernels mixed with carrots and peas in Moschino's cape are ready to take center stage this summer in their full, on-the-cob form. That's right, you heard it here first: corn on the cob will be the hottest trend of Summer 2019.
The soon-to-drop corn trend might seem outre, but it actually makes a lot of sense if you consider what's currently happening in fruit fashion. You can't log onto Lisa Says Gah without drowning in a fructifying sea of cherry earrings. Susan Alexandra has made a whole cottage industry out of rendering fruit in beaded-bag form, don't forget.
Corn isn't a "cute" vegetable, but that's precisely what gives it its potential star power; after all, we're long past the age of Peak Avocado, and honestly, if I see one more piece of whimsical strawberry jewelry, I will throw up all over the front of the Gucci boutique. What cherries were to last summer, corn is to this one.
Corn is—necessarily, inevitably—the next status vegetable precisely because of its down-home, all-American uncoolness. There's nothing sexy or refined about corn; just think of Charles Ethan Porter's 1880 watercolor "Still Life with Corn,", which, in its autumnal shades of brown, green, and yellow, is practically a love letter to American agriculture. No trace of Parisian glamour here! Syrupy-sweet when husked, corn is America and America is corn, and what's more on-trend than vintage Americana?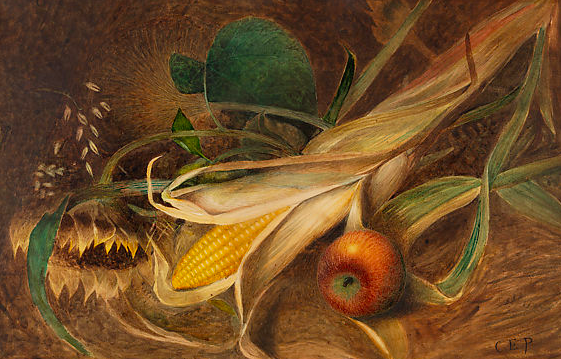 Without even trying, corn on the cob evokes verdant Iowa farmland, hearty Midwestern farmer's daughters, throwing up off the Tilt-a-Whirl at the state fair, The Wizard of Oz, farm subsidies, rockabilly, and your grandmother's Thanksgiving table. It's gingham on steroids. It's got Bon Appetit-recipe clout, but you can also buy it cheap by the can at any bodega in New York. It's the Drop Dead Gorgeous of vegetables. It's—dare I say it?—camp. Monsanto could never!!!
In other words, corn just lame enough to be edgy, which, by definition, makes it cool. (Hello, where do you think the word "corny" comes from?) And then, of course, there's the extremely online connotation of being "corncobbed," which lends corn imagery a weird kind of web-specific anti-clout.
You can keep rocking your cherries and Sumo oranges all summer, if you wish, but mark my words; by New York Fashion Week SS 2020, when the corn is as high as an elephant's eye, Moschino or Jeremy Scott will send Kaia Gerber down the runway dressed as a giant corncob. Look on my works, ye mighty, and despair!