Why Is a Single Squiggly Line Suddenly Everywhere?
Thanks to the revival of 1980s Memphis Design, the wavy line has become the emblem of idiosyncratic minimalism.
A few months ago, I was sitting with my friend Elizaveta on her couch, staring despondently at an InDesign file. Neither of us are graphic designers, but that hadn't stopped us from attempting to create a layout for a book. Two hours of grasping at straws proved that making a text on a page look cool is, in fact, quite difficult.
"Why don't we make that straight line...like, a squiggle?" I said weakly, jabbing a finger at a long dash in the margin. Reader, my suggestion did not save the design. But I was onto something: the Squiggle—a lightweight line with a loose, precise sine wave—has, of late, acquired mysterious force as a signifier of coolness.
The Squiggle likely draws its power from the recent revival of Memphis Design, the inventive 1980s movement helmed by Ettore Sottsass. I also detect a whiff of the wigglier pieces on display in MoMA's 2014 exhibition of Matisse cutouts (one unfortunate effect of which was the Che Guevara tee-esque ubiquity of a certain Blude Nude II print in windowless Bushwick apartments) and, perhaps, the late capitalist tendency to entice millennials with products that make them feel like children.
Whatever its origins may be, the Squiggle is here to stay. Like you, it's playful, but not a mess; a bite-sized serving of entropy, a single waved hair in the soup of your life. It's as far as you can edge toward true weirdness while staying inside the confines of minimalism. "I'm conservative, but in an idiosyncratic way," you seem to say. "I'm wearing the Squiggle."
Bi-Rite Studio in Greenpoint offers the Squiggle in its purest form: a lavender neon wall-mounted light. This is a fantastic way to show your guests that you know about the Squiggle.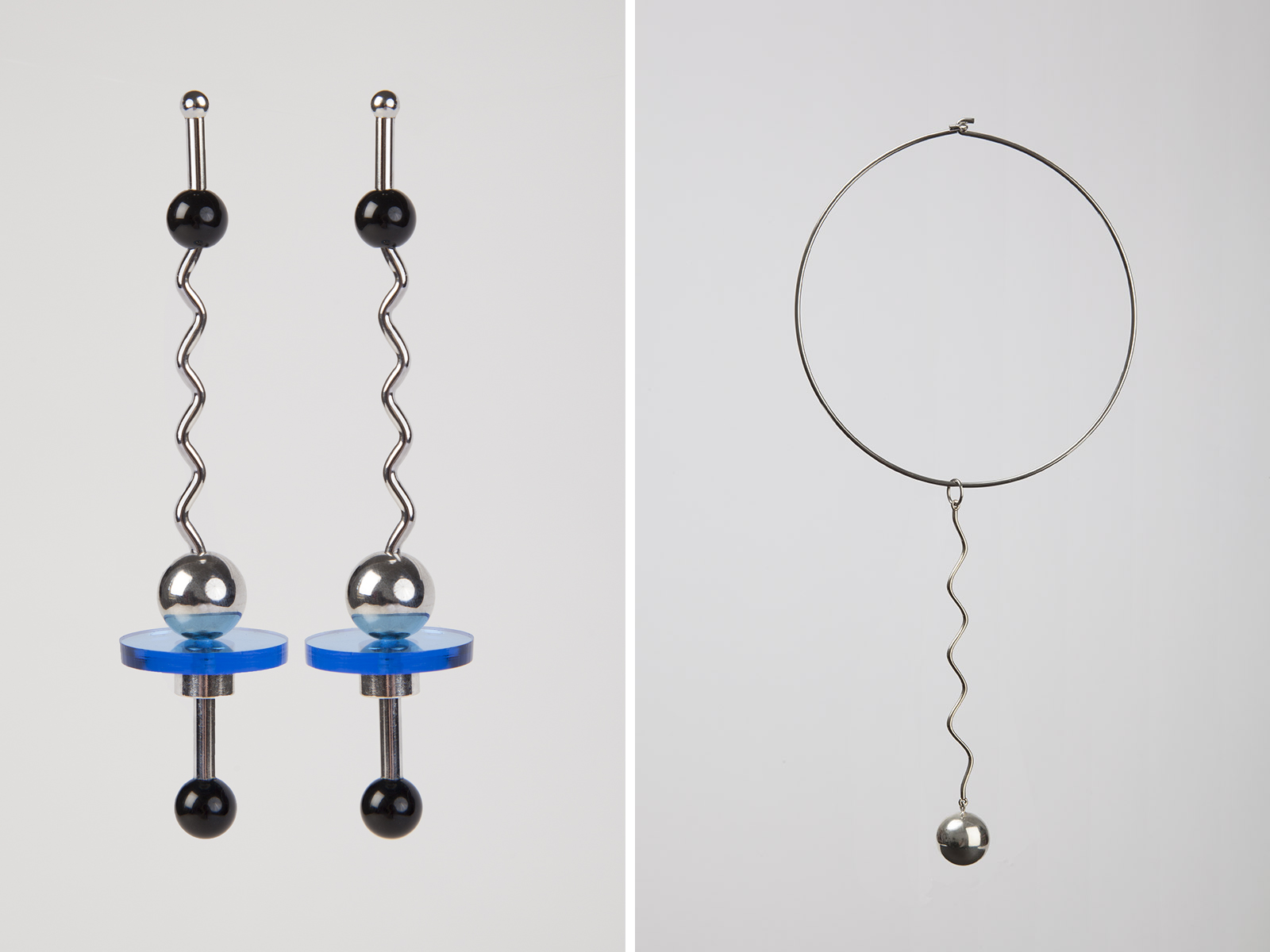 Jewelry designer Hannah Jewett's chokers and earrings feature the Squiggle prominently, evoking Memphis Design with their playful geometric forms.
Each detail in Australian AÃRK Collective's minimalist watches is chosen carefully. Their Tide watch repurposes the Squiggle as hour hand, which they call a "subtle wave-form detail."
Want to channel your flower arranging skills through the Church of the Squiggle? Look no further than the wave-edged vases of Alvar Aalto.

Colby Mugrabi's design platform Minniemuse has adopted the Squiggle wholesale—a three-bump wave serves as its logo, and they feature design objects like this Jean Royère andiron.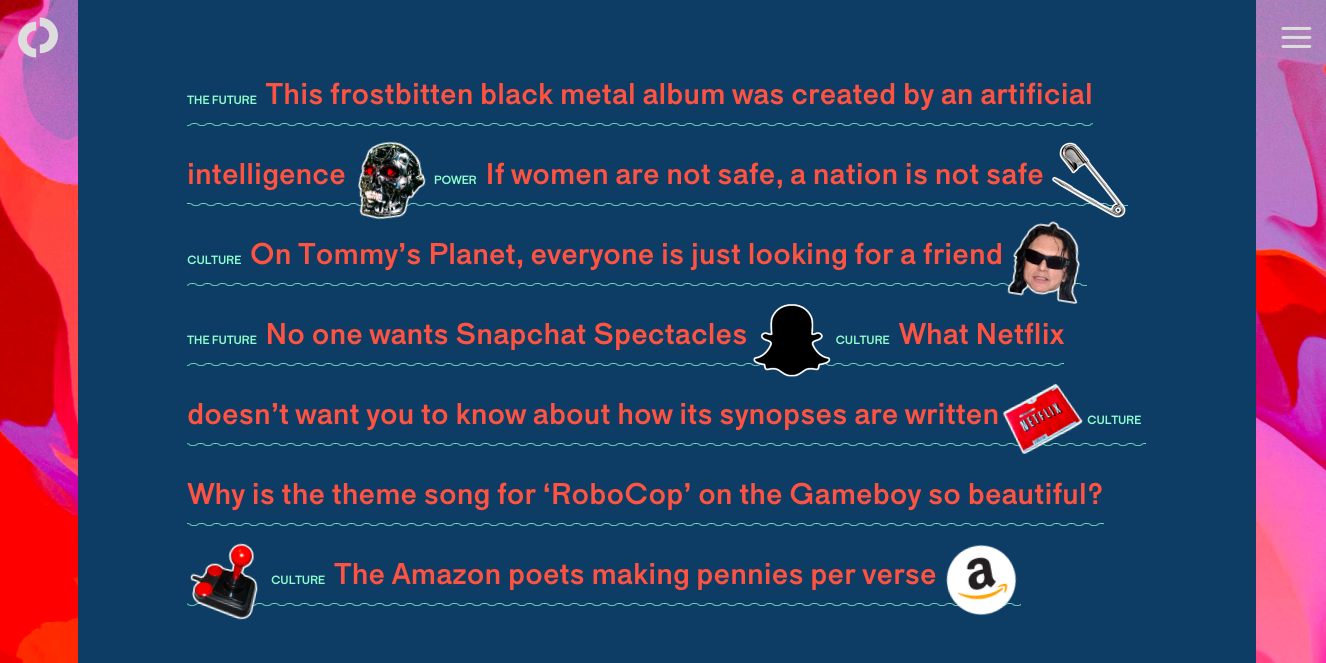 The Squiggle has been cropping up in web design, too: you'll find it doing overtime on The Outline as a page break, underline, and table divider. The Wing has also jumped on the trend, with sine wave line breaks and a cheerful squiggle-edged "Apply!" button.
Try the Squiggle! Allow it into your heart and you will know (well-tempered) joy.