It's Big Coat Season, Baby
In honor of the impending winter, GARAGE rounds up five of the most iconic Big Coats™ of all time.
Allow me to take you back to just a few halcyon weeks ago, when the sun was shining, the breeze was mellow, and the jean jackets were out in full force. (On the East Coast, that is—West Coast, we congratulate you on living a permanently charmed 72F life, please do not @ us.) Now it's a wintry 40F in New York, which means it's officially time to jettison the ~light fall jacket~ and opt for a proper winter coat.
Luckily for the warm-blooded among us, the Status Coat has never been bigger! (I could make a "big coat energy" joke here, but in the wake of the Pete/Ariana breakup, it just feels cruel.) Below, find a guide to thicc jackets throughout fashion history, and let it inspire you to avoid hypothermia this winter.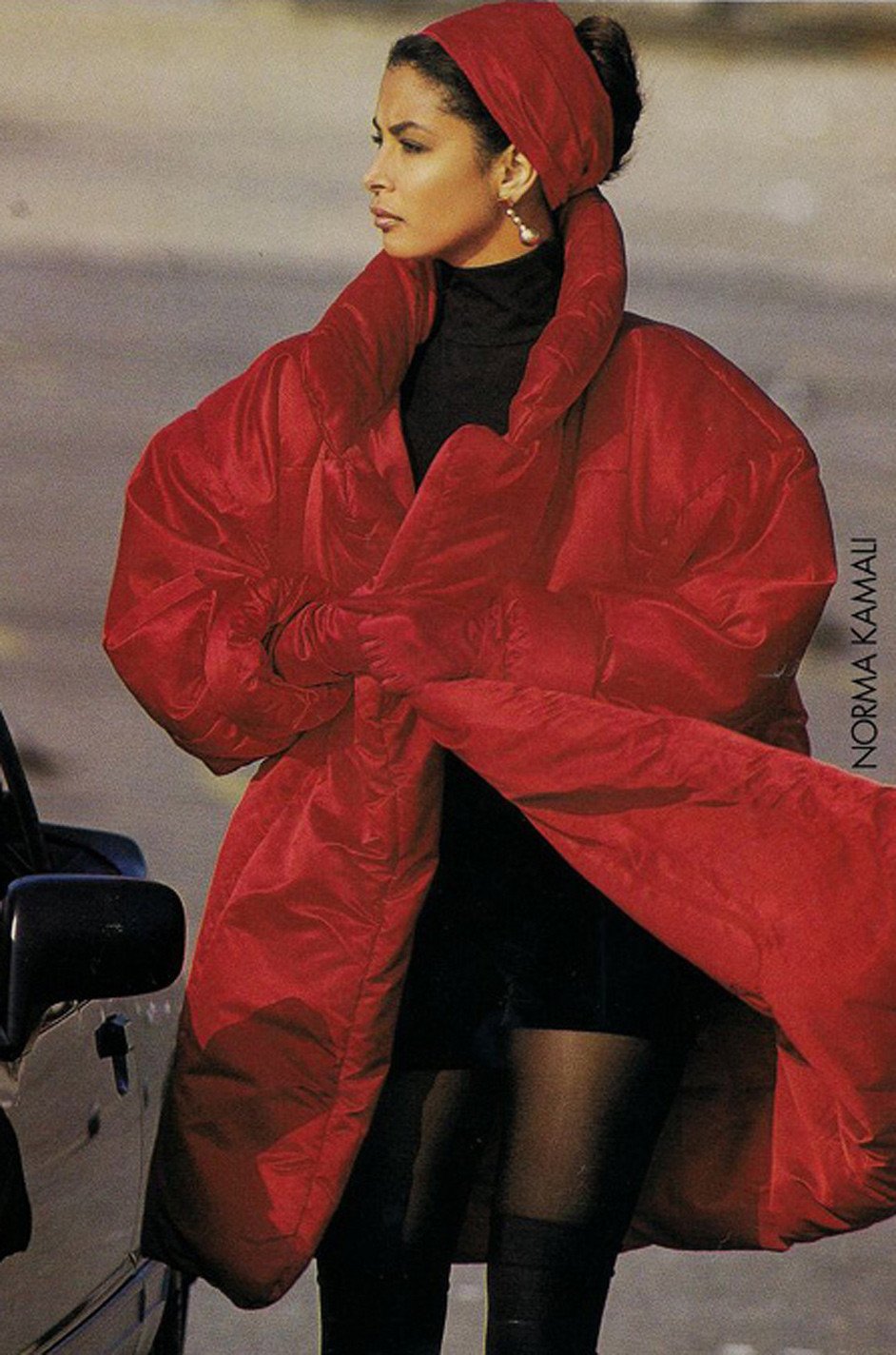 The Norma Kamali Sleeping Bag Coat. The legend of Norma Kamali's sleeping bag coat reportedly dates back to a post-divorce camping trip the designer took with a boyfriend in the mid-'70s. According to the New York Times, Kamali came up with the concept for the coat when she wrapped herself in her sleeping bag for a pee run: "I was thinking, 'I need to put sleeves in this thing.'" The sleeping bag coat also saw a rise in popularity after 9/11, the Times reported, "perhaps because of a craving for security and comfort."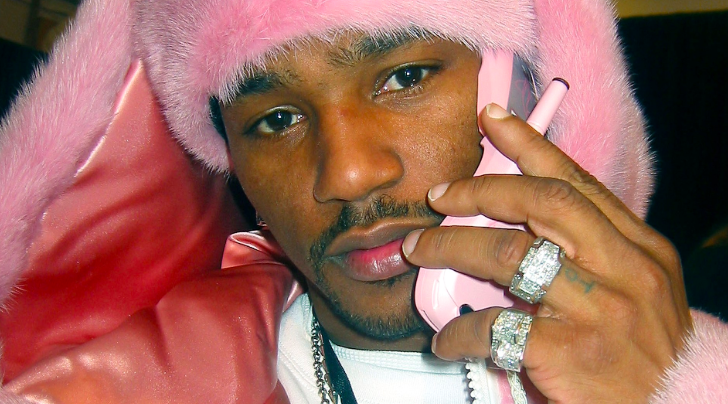 Cam'ron's pink fur coat. Okay, in terms of sheer dimensions, Cam'ron's baby pink, satin-lined fur jacket isn't necessarily the hugest, but we think it deserves a place in the annals of Big Coat history for sheer import alone. Killa Cam's appearance in the coat at a Baby Phat show in 2002 was so instantly iconic, it spawned its own Pantone color. How many winter jackets wield that kind of influence?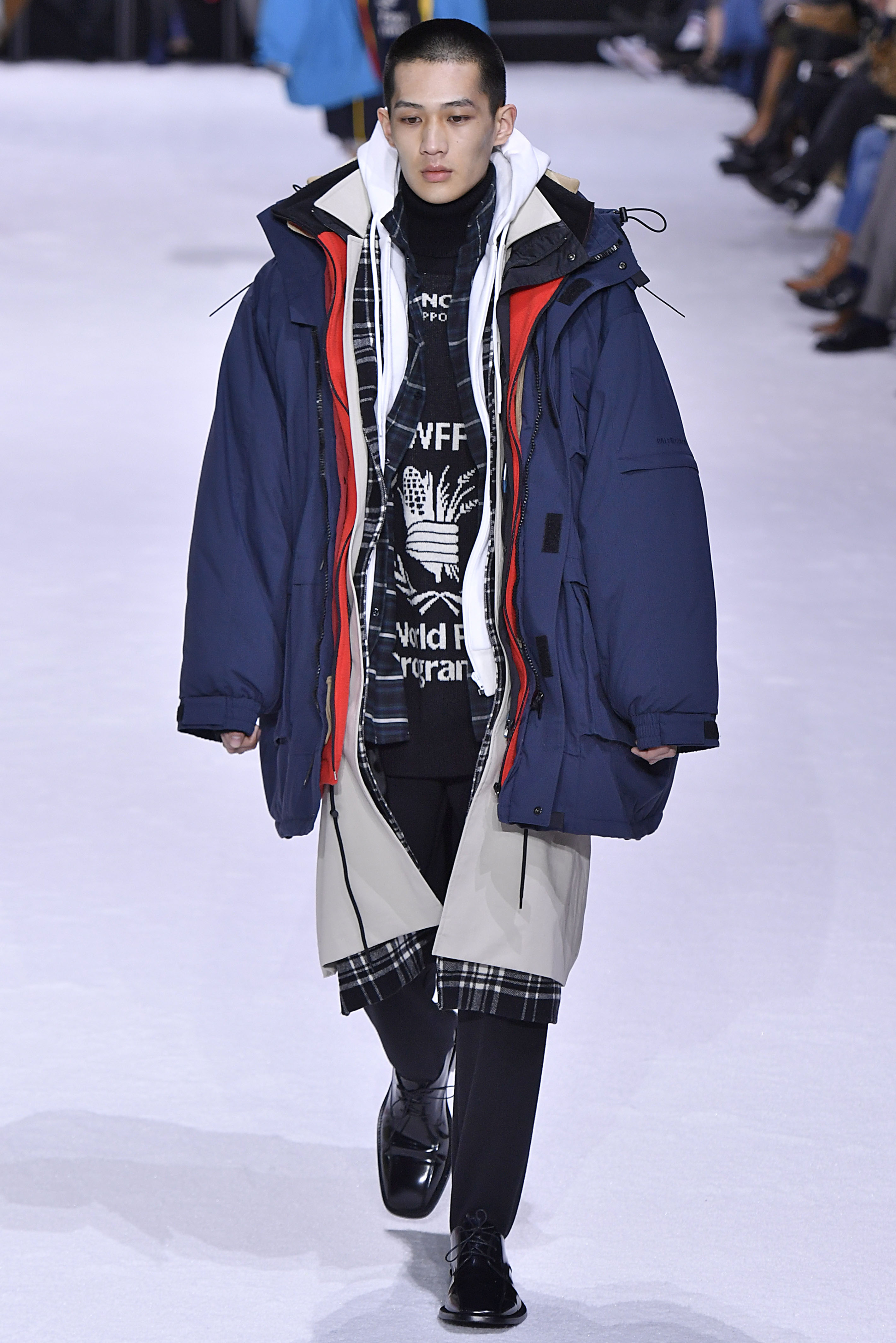 The Balenciaga Layered Parka. Balenciaga's Fall 2018 collection at Paris Fashion Week dared to pose the question, "What if there was a fire in your house and you had to throw on every layer of clothing you possessed within a five-foot radius and run screaming into the night?" The comparisons to Joey from Friends came fast and furious, but you have to admit there's something appealing about a seven-in-one winter garment.

The Y-Project "Absolute Unit" coat. In the midst of a busy Paris Fashion Week, one suspiciously Timothée Chalamet-esque model found time to be swallowed whole by a really, truly ginormous Y-Project sherpa jacket. Don't you just want to live your life within its soft, fleecy confines?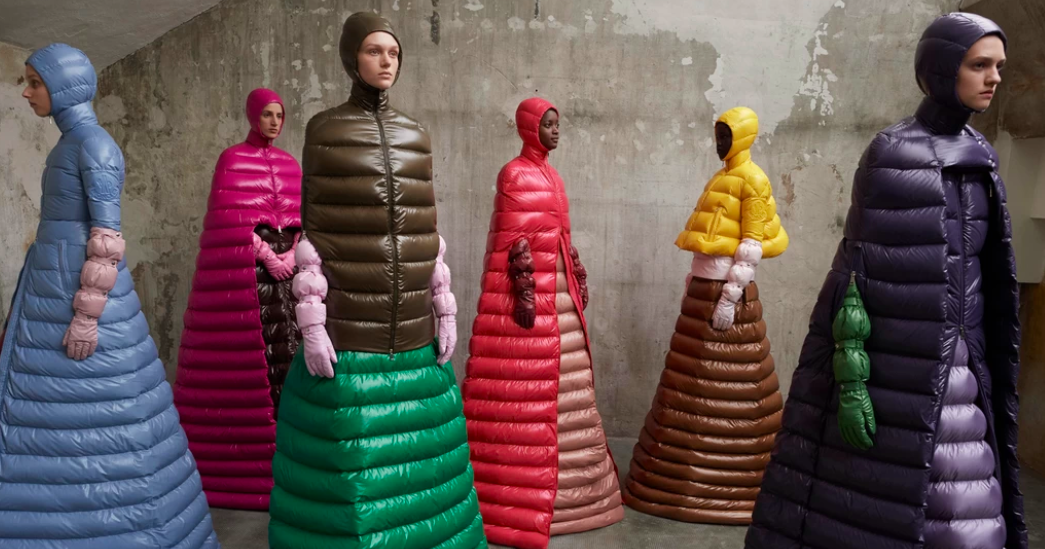 The Moncler Pierpaolo Piccioli puffer. We've written before about this floor-length beauty, which screams "Gilead by way of the Soviet space station" (but make it fashion!). It's hard to effectively communicate elegance and grace in an absolutely enormous puffer coat, but this Valentino collaboration is up to the task.