Photograph courtesy of Alena Akhmadullina.
Alena Akhmadullina Is the Russian Fashion Designer You Need To Know
She interprets Russian tradition and attitudes as no other designer does.
Photograph courtesy of Alena Akhmadullina.
Walk through the halls of Gum, the biggest and most glamorous mall in Moscow—maybe the world—and you'll find all the big names in European luxury: Louis Vuitton, Valentino, Gucci, Prada, Manolo Blahnik. Indeed, aside from the voice of Soviet crooner Iosif Kobzon ringing out of the speakers and a few strange window displays of lifeless mannequins bleakly recreating Soviet era domestic scenes, what's for sale is largely identical to what's available in the shopping centers of Beverly Hills, Hong Kong, or Paris.

If Russian customers are notoriously hungry for luxury, they seem content to pluck from the goods of countries to the west. But is there any designer who is interpreting the culture's unapologetically camp obsession with fairytale and opulence in a way that could compete with brands on the international stage?
Alena Akhmadullina has the goods. Her show at Russia Fashion Week earlier this month was undoubtedly the week's highlight, both in terms of sheer energy and quality of design. It was inspiring, invigorating, and most importantly of all, beautiful—increasing importance as fashion attempts to navigate womenswear in a streetwear-obsessed world. How do we look pretty without looking fussy? What does it mean for a woman to dress like an adult?
Akhmadullina's designs are a bit like Russian Gucci—feminine and mysterious with that nerdy reverence for evocative narratives (minus Alessandro Michele's appealing asexuality). Akhmadullina has an obsession with fairytales, she told me a few days after the show—check-plus on the Russian aesthetic list!—and this season, she was inspired by Lady Godiva, the countess who allegedly strode around nude on a horse to protest her husband's oppressive tax policy. Wealth, ostentation, and a little unseemliness—check, check, and check! Her collection mixed the very wearable—great coats, the perfect camel leather blazer, a pale lavender velvet sweat suit—with the very luxe—a butter yellow fur trench coat, a sage green slip dress with an embroidered organza overlay—and medieval details like griffins and lions and unicorns in complex compositions of fur and sequins. "I like to mix the brutal and architecture forms with the romantic and feminine," she said.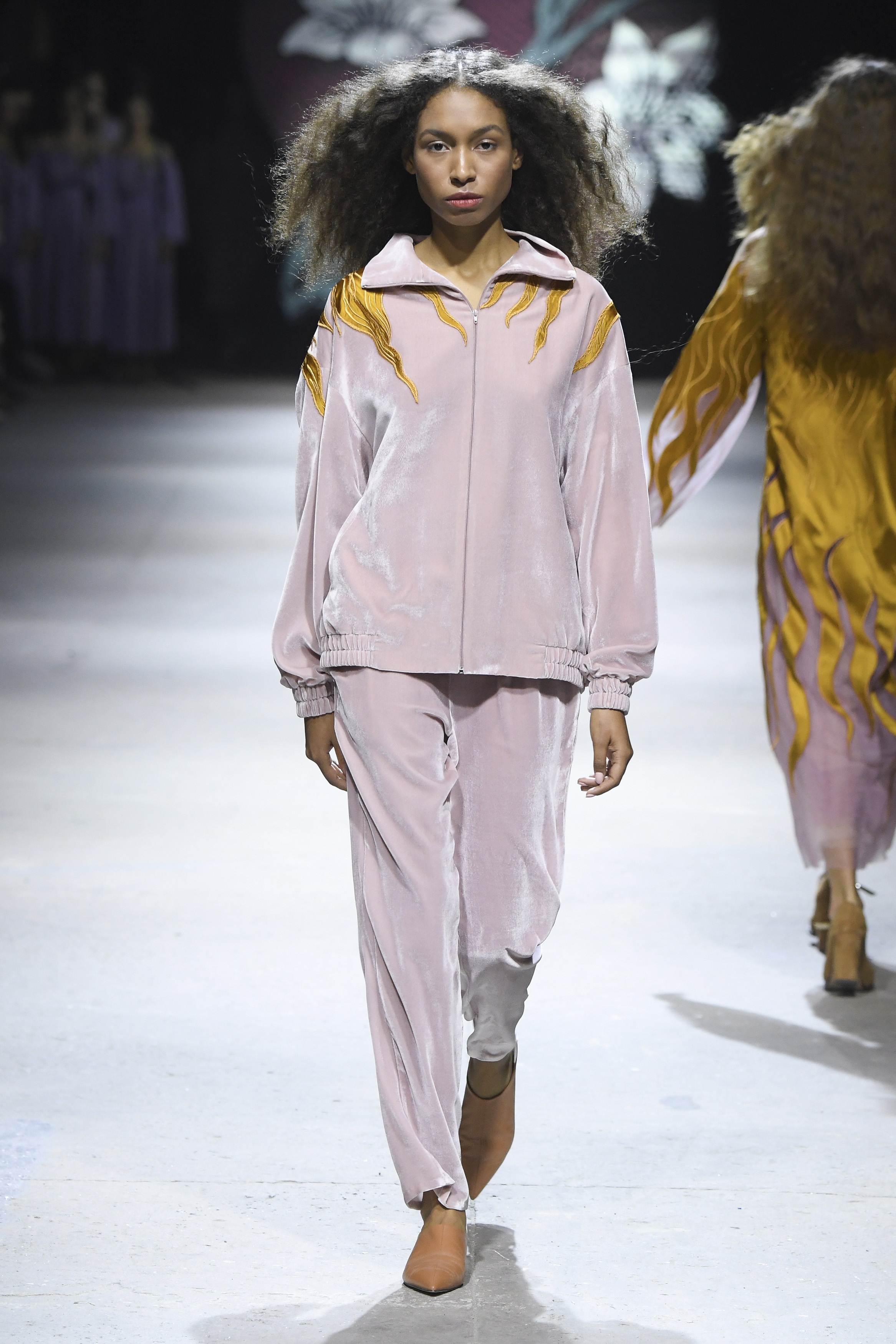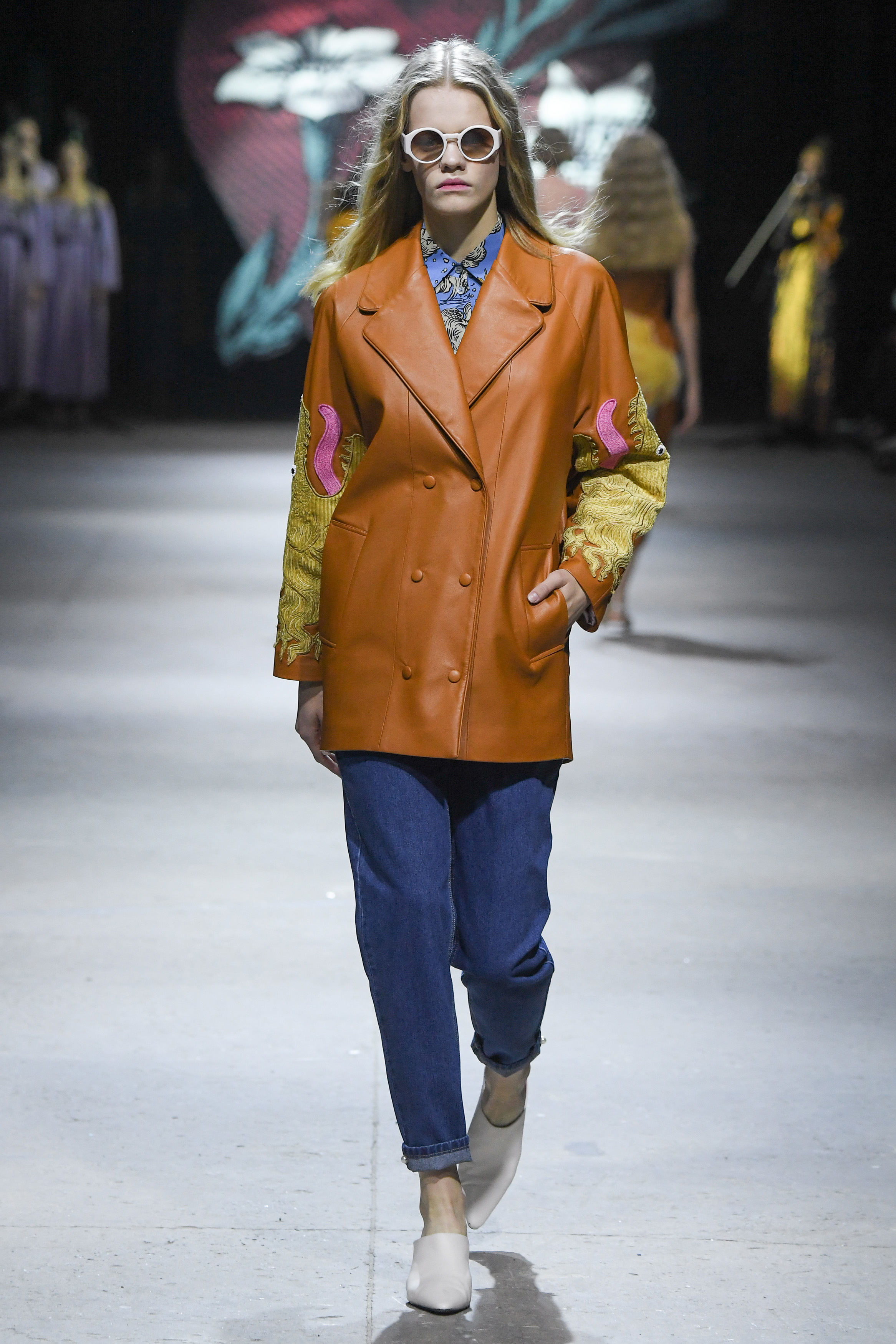 It also fits in the sweet spot between girly and adult. What the fashion industry seems to be struggling with as it fights the big battle between streetwear versus capital-F Fashion is a need for grown-up clothing. Once upon a time, luxury clothing was something you grew into; now, with so many brands focused on capturing millennials and Phoebe Philo's designs no longer on clothing racks, that notion has disappeared.
"Our ideal customer is a woman who is 35 years old," said Akhmadullina. (We spoke through a translator, a brilliant assistant provided to each attendee of Russia Fashion Week by Mercedes-Benz Fashion Week.) "She is married and has already reached something in her career." But it's not merely a customer's age that the designer is thinking about: "It doesn't matter if she's 35 or not—it's about her mind. What she's thinking about. This woman doesn't want to wear short skirts. She wants to wear something more serious."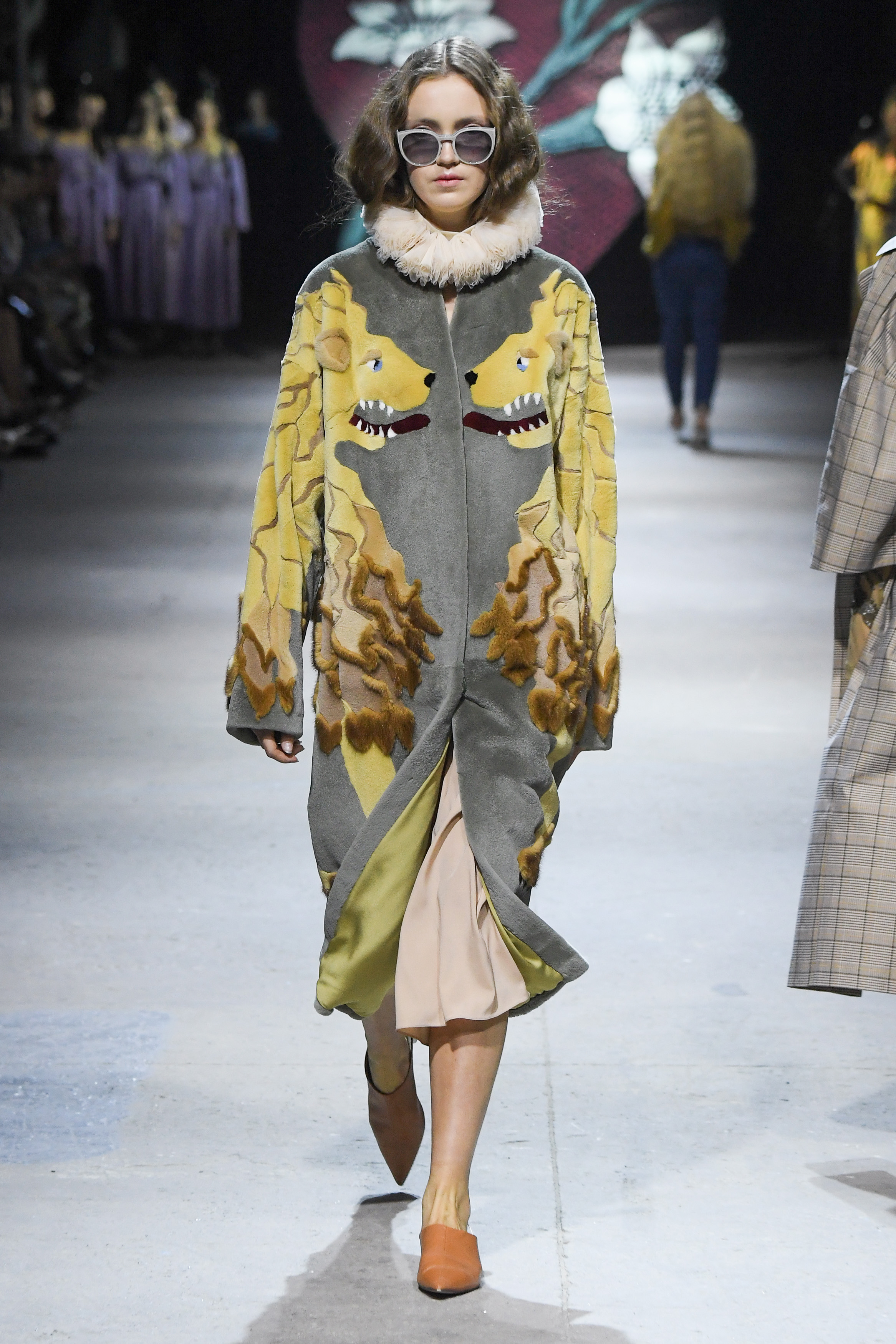 But serious, in Russia, doesn't exactly mean the brilliant sobriety of Jil Sander or the monastic weirdness of the Row. It's funky and strange and maximal and blingy. It's mysterious—obfuscation is built into the culture. In Moscow, Soviet era nostalgia is everywhere, from chintz-wallpapered restaurants to hammer and sickle T-shirts, but none of the fashion I saw, save for Akhmadullina's, seemed to reflect the simultaneous craving for beauty and melancholy, and the odd mixture of nostalgia and amnesia, that characterizes Russian culture.
Akhmadullina could easily take her clothing to a larger fashion week (she showed in Paris a few years ago, actually), but she remains focused on her home country's clients with a practicality that is refreshing and a throwback. "We need to do a beautiful show for our clients. We need to show them what they should wear in the next season," she said. "Also, we need to show it to the press and inspire the celebrities to wear it, as well." Russia's obsession with celebrity is America's taken to extremes—a celebrity in a designer's clothing is as important, and sometimes replaces, an advertising campaign, she explained.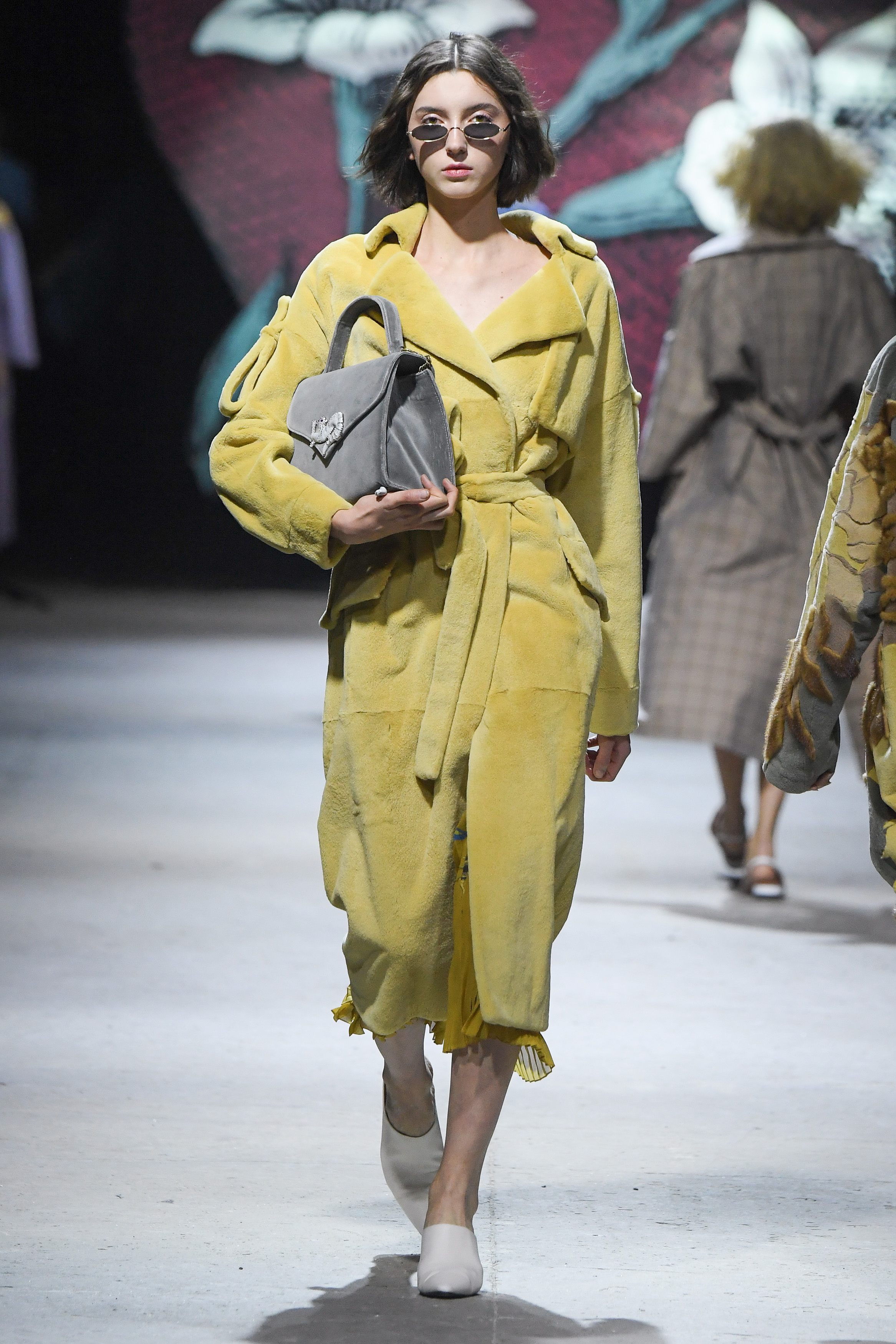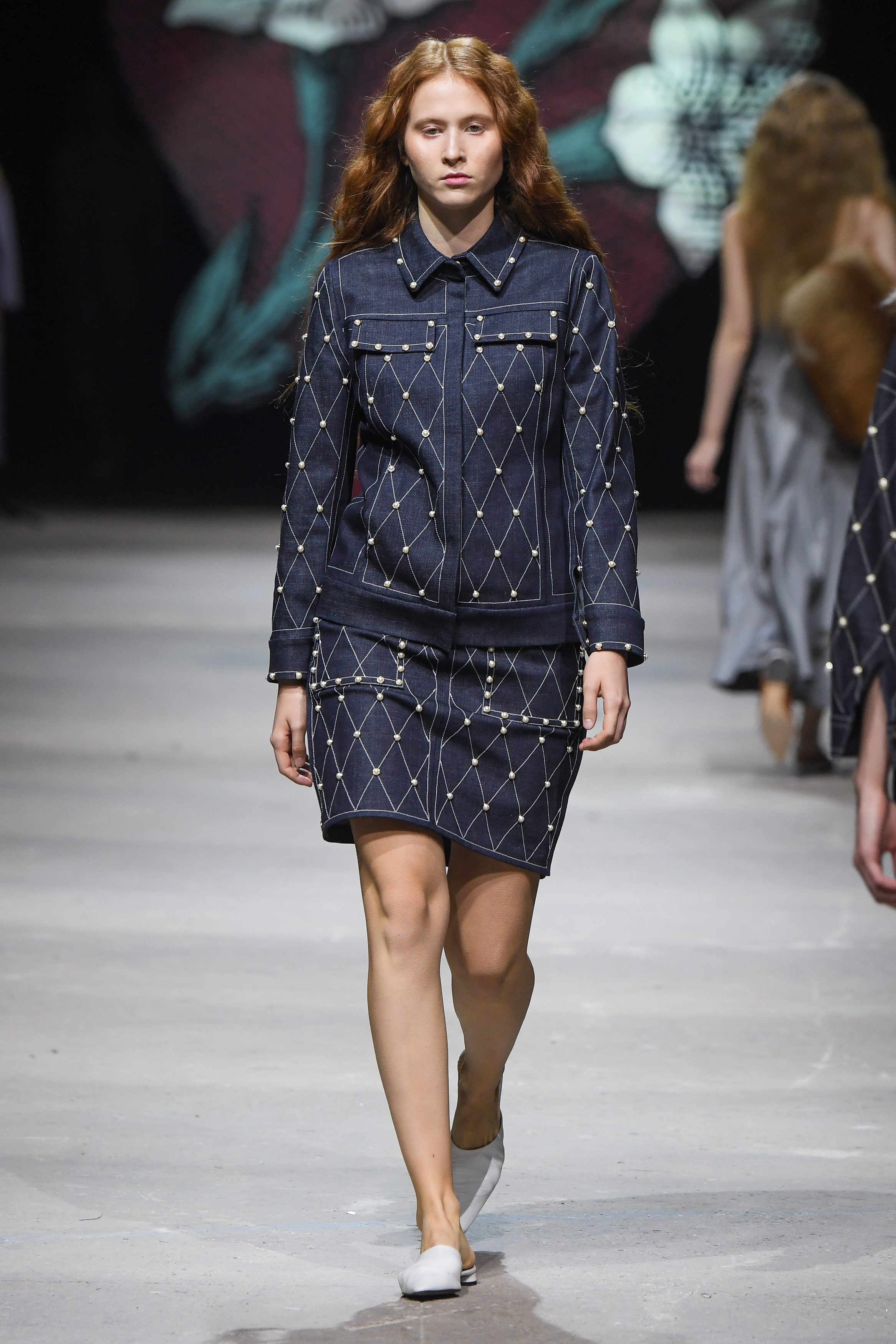 The I gotta wear that factor of Akhmadullina's clothing comes from the mixture of luxurious fabrics with more humble ones—silk and denim, fur and cotton—which sounds like standard luxury designer stuff, but remember that luxury means something different, more old-school, in Russia. Last season, she created a smock out of denim palettes, for example, and her denim for this season was quilted and studded with pearls, like a jousting uniform for a weekend at an oligarch's country house. Fur coats remain big business in Russia—Akhmadullina's publicist acknowledged that many fashion houses are going fur-free, but in Russia, it simply isn't possible to serve customers without making fur. Akhmadullina's fur coats are an emblem of what can be done when a fur coat is not a luxury object in and of itself but just the beginning of one. For Fall 2018, she lined a denim jacket with fox, and created a complex deep green and white checkered coat (in mink!) with a pattern of flowers as complex as marquetry. On the back of a sky blue lamb broadtail fur, a putty-colored duck perches on a puffy green leaf, its wing iridescent as if wet. (Wow!) She's even made kokoshniks—the traditional crescent-shaped Russian headdress—out of fur.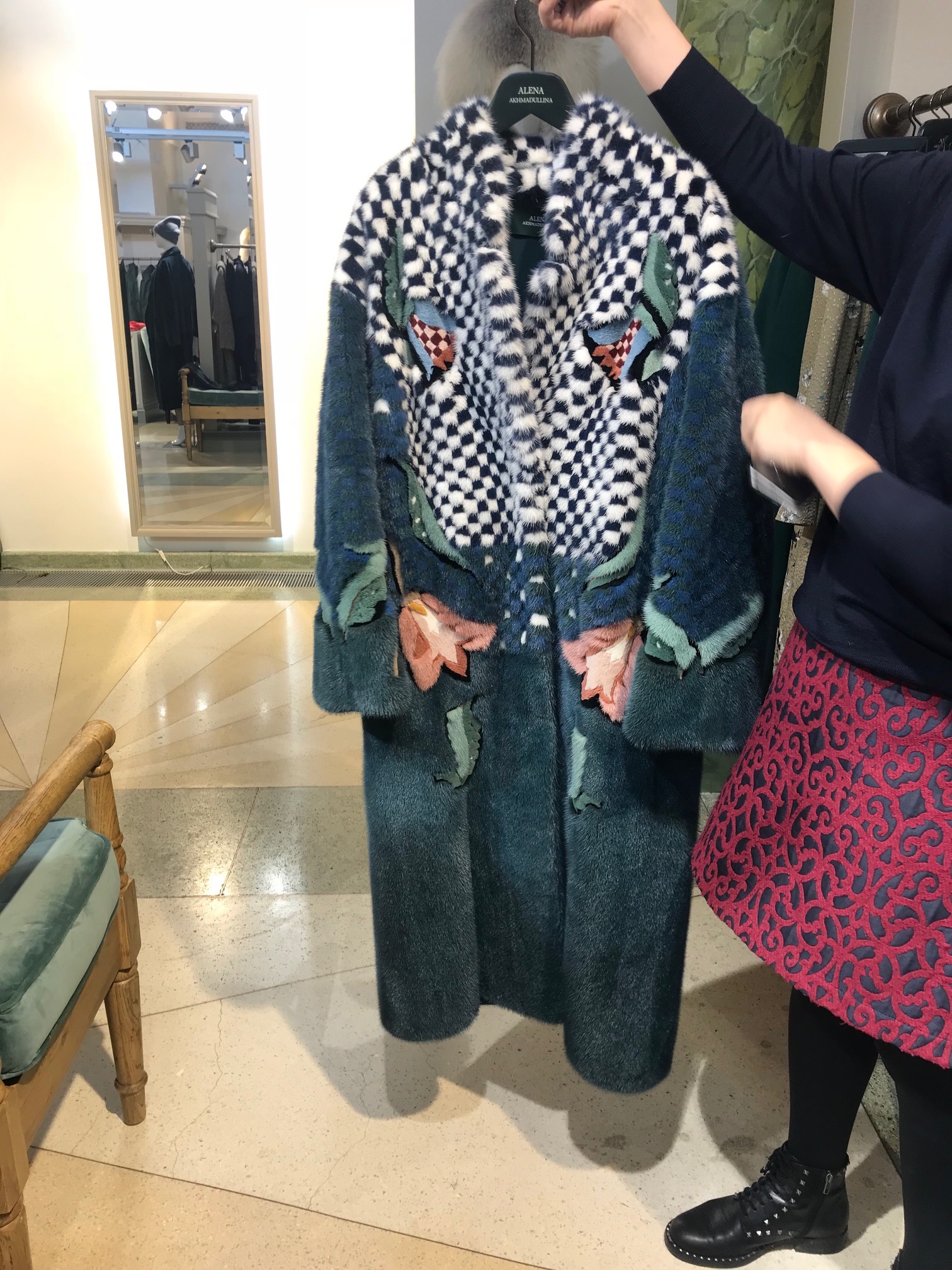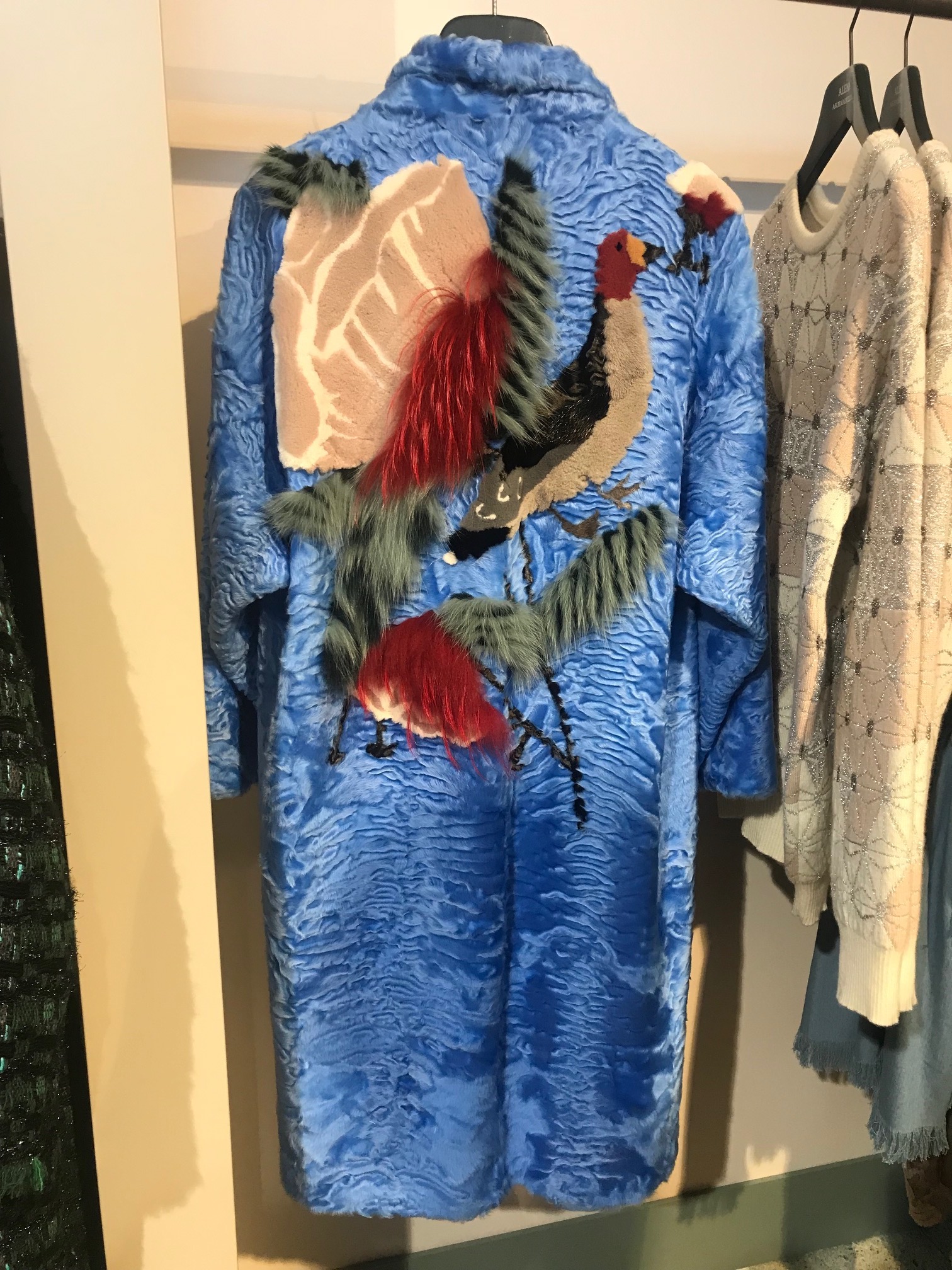 Akhmadullina is running a savvy business—she launched a diffusion line called Akhmadullina Dreams in 2017 which now has 14 stores—and is planning next to launch a couture line. Asked what role fashion plays in Russia, she told me, "In general, a Russian woman pays more attention to fashion, in comparison to France or the UK, for example, and she spends more money on cosmetics and clothing in comparison to these countries," she said. They've at least got the best fur coats.